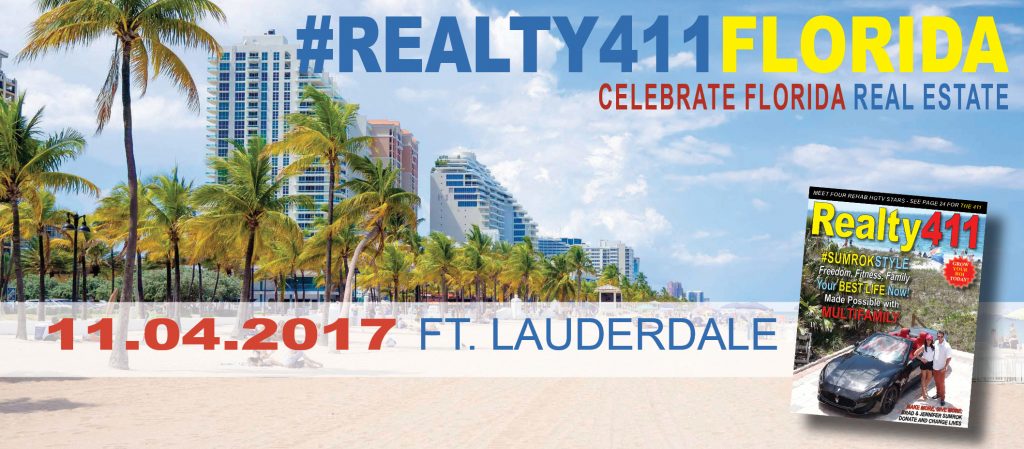 FROM WEST COAST TO EAST COAST > CALIFORNIA TO FLORIDA
Realty411 Educates the Nation with Timeless Wealth Strategies
Realty411, the only California-based real estate investing magazine, which also owns and operates several private and public online social media networks frequented daily by thousands of investors, is hosting five additional events in November and December, including in Florida, Georgia and California.
The complimentary events will feature non-stop education, exhibitors to connect with, plus succulent appetizers to savor and enjoy* An array of timely topics will be covered, as well as true-and-tested strategies that have lasted the test of real estate cycles. Plus, we are going to focus on important aspects that every investor should include in their portfolio such as asset protection, diversification and making money on the purchase, not on the sale.
Our events feature some of the most active and experienced investors in the industry who freely share their knowledge and tips for others to learn from.
LEARN MORE ABOUT OUR UPCOMING EVENTS: *
NOV. 4th – Fort Lauderdale:
https://realty411.ticketleap.com/realty411southflorida/
NOV. 11th – Atlanta, Georgia: https://realty411.ticketleap.com/atlanta/
Nov. 18th – Pleasanton, CA: https://realty411.ticketleap.com/pleasantonexpo/
Dec. 2nd – Santa Barbara, CA: https://realty411.ticketleap.com/sbrealestate/
Dec. 9th – Carmel-by-the-Sea, CA:
https://realty411.ticketleap.com/carmel-california-rei-wealth-summit/
Or, feel free to RSVP here: http://Realty411Expo.com/RSVP

BACKGROUND – CRUSHING IT SINCE 2007



Although 2017 was a special year marking the 10-year anniversary of Realty411's commencement in media, the company plans on continuing the pace for next year to ensure continued growth and prominence in an industry where investors often fall by the wayside. Others quickly lose enthusiasm after realizing investing in real estate is a long-term endeavor, which requires planning, research and management to ensure success.
Besides providing first-hand knowledge of creative and diverse real estate transactions, Realty411 offers a forum to learn business tips, knowledge of stocks, and FOREX (foreign-exchange).
Diversification and due diligence are always stressed at Realty411 events and within the pages of the publications they deliver. All savvy investors know real estate is cyclical and risky, but bills are not. Having multiple streams of income (MSI) is the new ROI for long-term real estate investors who know how to budget and balance their books, yet still live life to maximum capacity.
WANT TO REACH INVESTORS WHO READ REALTY411?
INTERACT WITH REALTY411 FANS ON OUR PRIVATE VIP NETWORK:
*Complimentary admission to all events is valued at $49. Complimentary food will be served at our events in Atlanta, Georgia; Pleasanton and Carmel-by-the-Sea, California. For events serving breakfast and appetizers, tickets are valued at $99. These cost of admission is waived thanks to our generous sponsors.