ADMIN ALERT: Tune Out and Tune In With Realty411

Realty411 Secures Top Speakers & Sponsors to Participate in First-Quarter Expos
by Realty411 Admin
The time-tested wisdom, "Your Net Worth is EQUAL to Your Network", has never been so applicable.
In this new era of Article Intelligence, Virtual Reality, and endless alorythims, real estate investors are now over-stimulated with online information.
Well, we're here to remind readers, which includes everyone from millennials to seniors: the real deal-making is still done in person.
Eye contact, hand-shaking, non-verbal cues — these are all vital moves and pivotal aspects to legacy wealth-building.
If you are ready to be multiply your success and expand your knowledge, plus connect with sophisticated investors, it's time to go OFFLINE.
Since 2007, Realty411 has hosted specialized events, conferences, and expos to help readers navigate the confusing and ever-growing investment maze. We are an independently-run media company.

As the longest-running real estate investment magazine owned by the same publisher, Realty411 provides the perfect place to connect with other successful real estate investors, Top Producers, private lenders, rehabbers, wholesalers, realty service professionals, billion-dollar originators, business leaders, entrepreneurs, and more.
To learn more about our readership DOWNLOAD our Readership Report.
The California-based media company started in 2007 by a journalist and accredited investor, has secured incredible sponsors for their first-quarter events, including:
Auction.com
Equity Trust Company
Longhorn Investments
Wildcat Lending
uDirect IRA Services
Black Belt Investors
REIFortunes.com
UPSIDE Avenue
CreditNerds.com
1REClub.com
Texas Pride Lending
Business Capital Experts
DuBose Legal Group
The AV Fund Group
Empire Industries
Invest Notic
The PIP Group
Norada RE Investments
Tweed Financial
Real Titan Acquisitions
And many, many more!
Veteran speakers and REI influencers scheduled to appear, include:
Dr. Albert Lowry, Paul Finck, Sensei Gilliland, Christopher Meza, Jimmy Reed, Arnie Abramson, Landon Rothstein, Anthony Patrick, Marco Santarelli, Gary Masari, Neal Bawa, Reggie Brooks, Geraldine Barry, Rusty Tweed, Robert Houston, Terry Bontemps, David Jones, Gene Dubose, Esq., Lloyd Segal, Bruce Dinger, Robert Fragoso, Michael Morrongelio, Ted Thomas, Michael Poggi, Ty Crandall, Laura Alamery, Eric Counts, Scott Mednick, Esmeralda Lira McGee, Jason Kennedy, Raul Avila, Lee Honish, and other surprise guests.
Realty411 has hosted complimentary conferences for 12 years. Many events have also served as community, family-friendly expos, which have raised thousands of dollars in donations for numerous charities, including The Los Angeles Mission, The San Diego Mission, Salvation Army, CAMP Hope, and more.
While many other real estate-related events charge hundreds, even thousands of dollars for admission, Realty411 has dedicated more than a decade of resources into their free-for-all business model.
Their mission is to increase REI knowledge, while helping investors pinpoint the very best services the industry can provide.

For 2019, Realty411's goal is to meet thousands of their social media followers and magazine readers in person.
So once again, it's time to tune out, and tune in… with Realty411.
Visit: https://realty411.com/RSVP for dates and locations. Be sure to check back to this site regularly as well.

Sincerely,
Realty411's Admin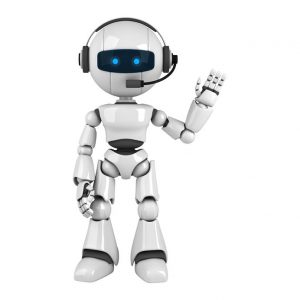 PS: To speak to a real Realty411 representative, call 805.693.1497
---