When:
December 11, 2021 @ 9:00 am – 2:30 pm
2021-12-11T09:00:00-08:00
2021-12-11T14:30:00-08:00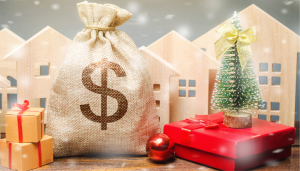 Celebrate and Learn REI LIVE with Us
It's time to Recap Real Estate in 2021 & Get Ready for 2022
Join Us for a Weekend of Investor Education, Deal Funding & Joyous Cheer
Investors, it's time to prepare for two days of solid education, deal funding, and extreme motivation. Realty411's new investor weekend awaits on Saturday, December 11th and Sunday, December 12th.
Realty411 will virtually unite the most successful, knowledgeable and savvy investors in the REI (Real Estate Investing) industry to help our readers make educated and informed decisions. We'll also recap the biggest economic stories of 2021, plus prepare for 2022.
Our Holiday VIRTUAL Investor Weekend Summit will begin at 9 am PT until 2:30 pm PT. Our virtual event is only half day in consideration of the busy holiday season. Our online event is complimentary to attend. Sorry no replays, this is a LIVE CONFERENCE for dedicated investors of all levels.
Joining us on this special conference to help guide our readers will be top industry experts ready to spill their secrets of success. Get educated, motivated and prepare for an amazing 2022 and beyond.
Normally, virtual events of this caliber are hundreds of dollars to attend (REALLY), but Realty411 is making this special weekend conference COMPLIMENTARY for investors of all levels who have a sincere desire to begin and/or expand their real estate holdings.
Be sure to register by clicking the link below:
https://us02web.zoom.us/webinar/register/WN_JBfXNeQATKOCXGqKhDCc6A
Additional details such as guest speakers and topics will be sent to registered guests, thank you.