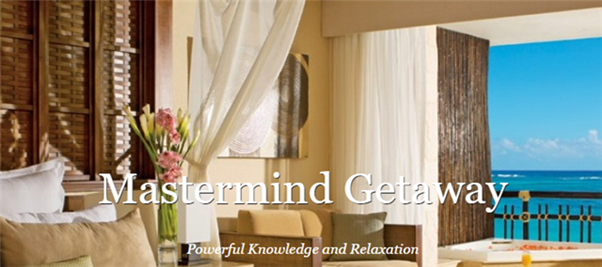 PLEASE REVIEW THIS SPECIAL INVITATION FROM DENNIS HENSON
---
One of our most successful projects has been our Mastermind Getaway.  Each year, we bring together some of the most outstanding speakers and students for a week of fabulous food, fun, and fellowship at a 5 Star Resort somewhere near the Mayan Riviera.
The purpose of this event is to give Real Estate Investors the opportunity to rub shoulders with a higher level of Investor, and discover a wonderful place to get away from it all.
This is our personal invitation to you to attend this year's event.  As a Real Estate Expert, you will have the chance to meet and befriend many potential customers, make new friends, plus learn from other Real Estate experts like yourself.  The cost of the event is only the price of your travel and accommodations. 
This year's Mastermind Getaway will start on June 25, 2017, and the fun lasts until July 1, 2017. We will have six (6) nights and seven (7) days of luxury, relaxation, great food, wonderful entertainment, and powerful knowledge exchange.
 

The venue will be the "Dreams Riviera Resort" near Cancun, 
and we have 
only invited the nation's leading Real Estate Investors along with their finest students to relax and exchange ideas that will supercharge their businesses. 

One low price covers everything—lodging, food, drinks, tips, and entertainment for two (2) adults.  The price includes Ocean View Suite. 

If you prefer a more economical room without Ocean View, please contact Norma at 972-746-0281.

Since airfares change often, you can schedule your flights at your convenience. 

This event is by invitation only, and we will be keeping attendance at a 
minimum to make the Mastermind part more meaningful!
Click on the link below to learn more and to sign up…
If you have additional questions, please give me a call at 817-371-8658.
We look forward to seeing you in Cancun!
6902 Shore Breeze Ct.
Arlington, TX 76016
"Improving the quality of people's lives through real estate investing"
Create Massive Shift – Begin Your Journey to Real Estate Success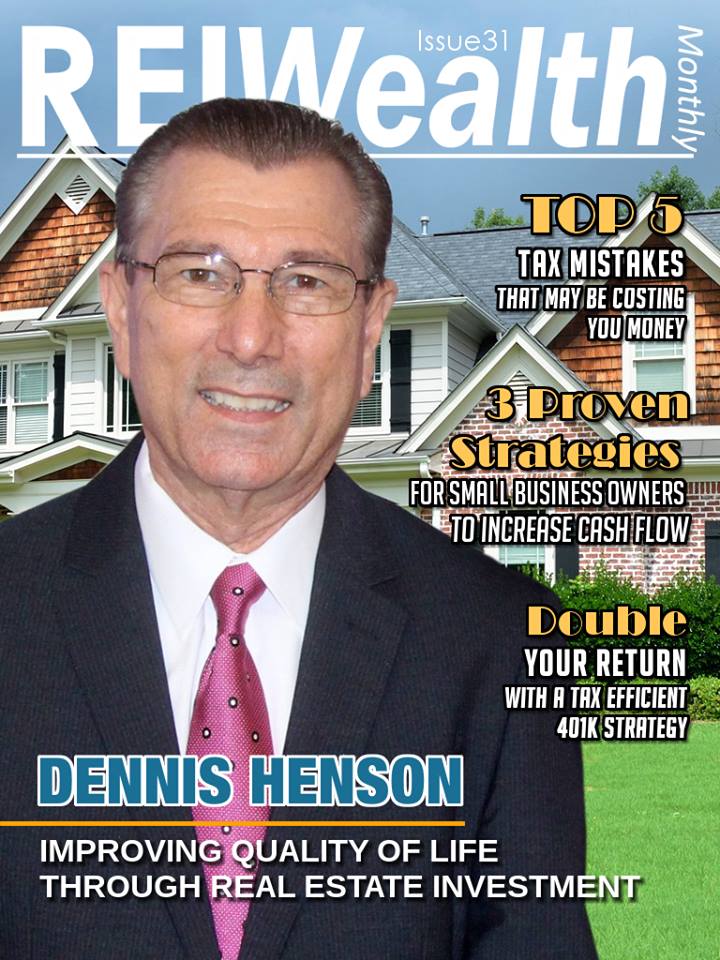 Dennis Henson is President of Vanguard Marketing and Investments and the Arlington Real Estate Association of Investors (AREA). He is the author of "Becoming Wealthy in Real Estate," an Investors Guide to Riches. He is an expert at controlling property for profit without ever taking title and many other creative techniques. With over 38 years in the real estate investing experience Dennis has done numerous profitable real estate transactions throughout the Southern United States. Dennis specializes in single family investing and is experienced in all aspects of real estate investing—options, rent to own, installment land contracts, contracts for deeds, pre-foreclosure, foreclosure, bankruptcy, probate, contracts for purchase and sales, subject to, wrap around mortgages, seller carry back notes, land trusts, leases, creative financing and other areas of real estate investing.
As a mentor and teacher Dennis has helped hundreds of investors get off to the right start in this business. He also works with many experienced investors helping them take their business to the next level. Examples of his training can be seen on his website at http://www.dennisjhenson.com/.
While many people start investing in Real Estate to become wealthy — Dennis' goal was to improve his lifestyle. Real Estate has allowed him to live the life of his choice. He left behind his nine to five job, the long commutes and the need for a coat and tie. As a result he works when he wants to work and plays when the spirit moves him. Wealth has just been a by-product of his real estate pursuits. Armed with both a bachelor's and a master's degree in education–Dennis offers a unique, personal–one on one–mentoring system that provides individual training to new and experienced real estate investors throughout the United States. He has been helping students put their real estate investing businesses on steroids for many years.
Save
Save
Save
Save
Save
Save