JOIN US FOR OUR 4TH ANNUAL LONE STAR STATE EXPO
THIS COMPLIMENTARY EXPO IS DESIGNED FOR YOU
WE WANT TO HELP YOU BUILD CONNECTIONS WITH INDUSTRY LEADERS.
DATE
SATURDAY, Sept. 15th, 2018
VENUE
Sheraton Arlington Hotel
1500 Convention Center Drive
Arlington, TX, 76011
THIS AMAZING EVENT WILL ELEVATE YOUR KNOWLEDGE
Network with Local and Out-State-Investors
Open Up the Door to NEW Opportunities and Possibilities
Learn from TOP Industry Insiders
SAVE Hundreds of Dollars by Learning Here — We've Been Investing Over 20 Years!
Discover How to Build Wealth with Real Estate
We Have Owned Properties in Texas Since 2005.
Find Out How to Diversify with Multiple Streams of Income
This is Actually How We "GIVE BACK."
DISCLOSURE: OTHER EVENTS CHARGE HUNDREDS EVEN THOUSANDS OF DOLLARS TO LEARN THE SKILLS AND TECHNIQUES YOU WILL LEARN HERE… FREE!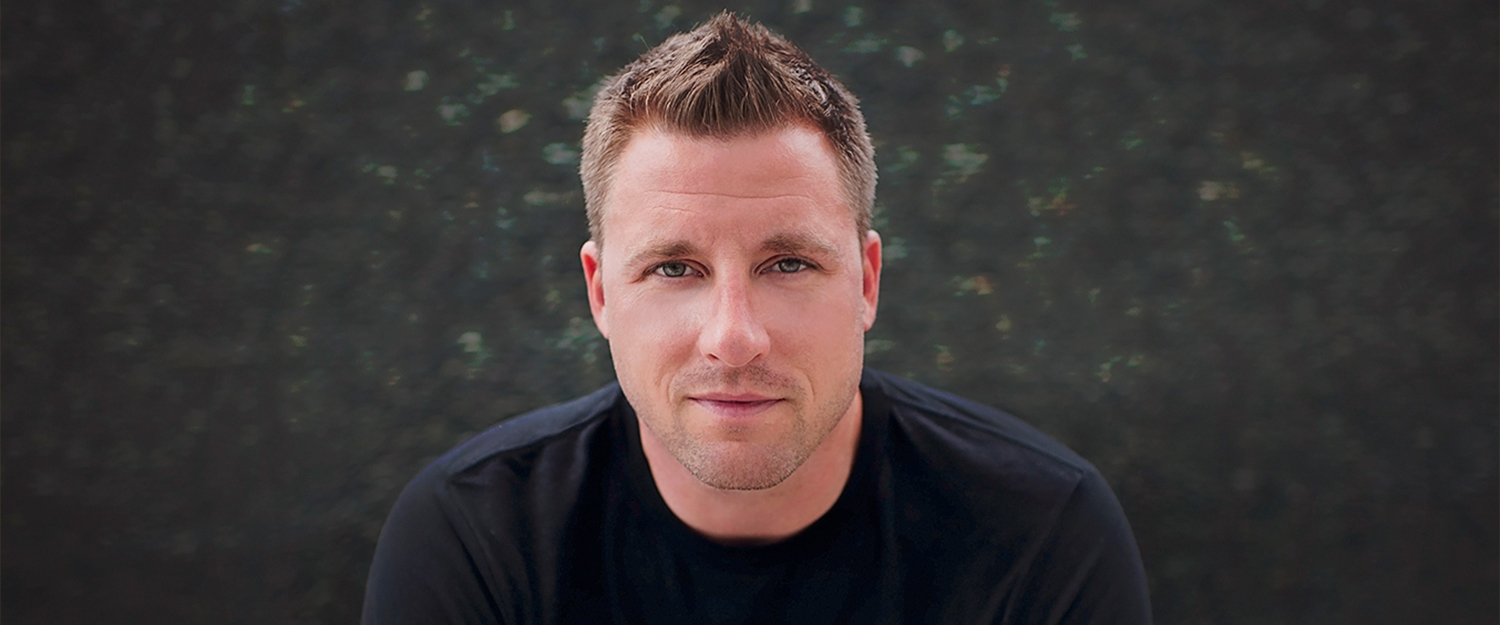 RYAN STEWmAN…
A 4X BEST-SELLING AUTHOR
He contributes to Forbes, Entrepreneur, Addicted2Success, Good men Project, Lighter Side of Real Estate and Huffington Post.
HE'S GOTTEN MORE "SALESMAN OF THE MONTH" PLAQUES THAN HE CAN COUNT.
Hardcore Closer is an online learning resource for salespeople. The site sells e-learning products in the advertising, marketing, funnel, sales and social media arenas, as well as do personal coaching and live events.
Ryan's Break Free Academy program is his flagship program. It has everything one needs in order to start marketing your business online and crushing your competitors.
RYAN STEWMAN, AUTHOR, FATHER, HUSBAND, TEXAN AND…
MEET THE MOST-ACCLAIMED SPEAKER IN THE LONE STAR STATE
I've never had a job with a salary. I've always worked hourly + commission or just straight commission. I've been in sales since I was 13 years old. I started out selling car washes in Plano, Texas. I became a record setting service advisor and I still hold sales and car count records at the wash where I worked. Because of my work ethic at the car wash, I was offered a job in mortgages, by one of the regular customers. She noticed my sales skills and offered me to become her apprentice at a mortgage company she owned. After some reluctance, I accepted. Within 30 days of working for her, I had made as much money as what used to take me 3 months at the car wash. I was hooked. I did mortgages all the way up until 2010. Matter of fact, in 2009, the worst year on record for the industry, I closed 183 loans, still going strong. In 2010 however, the Government passed the Dodd Frank Act and due to my felony gun charges, I was unable to get a Federal mortgage license. I went from being one of the top producing mortgage people on the planet, to nothing. Overnight. In January of 2012, I registered HardcoreCloser.com and started teaching loan officers how to use social media to gain business from real estate agents. In the first year I did over 150k in gross sales. Year 2 we did over 300k in gross sales. As of 2016, which is year 4, we've closed over 2 million in gross sales. Now I teach people from all sales fields across all industries, how to sell online.
SHERATON ARLINGTON HOTEL
1500 CONVENTION CENTER DR ARLINGTON, TEXAS
DON'T MISS OUR EXCITING EVENT IN TEXAS
You Simply Do NOT Want to Miss this Event! While other producers charge hundreds, even thousands of dollars to attend similar conferences, the Lone Star Real Estate Investor's Expo will continue to be complimentary, thanks to the generosity of committed sponsors.
An incredible day awaits guests of the Lone Star Expo: life-changing content, top-notch valuable connections, fantastic resources, and so much more.
Registration begins at 8:30 am.
Early-bird guests will enjoy complimentary continental breakfast.
Investors will arrive from throughout the nation.
For more information, please call Realty411 @
805.693.1497 or email [email protected]
SEE YOU ON SEPTEMBER 15TH, 2018!!!
One Day Could Change Your Life – DON'T LET THIS PASS YOU BY!
Network with REI Leaders Representing Thousands of Investors from Around the Nation!

LEARN THE DIFFERENCE BETWEEN TAX LIENS VS TAX DEEDS, HYPE VS REALITY WITH RENOWNED INVESTOR ARNIE ABRAMSON!
What are the UNKNOWNS? How to make them KNOWN
What about Redemptions? Learn Everything About Tax Deeds Here!
Arnie Abramson is this year's event host!
The "resource group" is comprised of individual investors that have been investing in income producing real estate in Texas for many years.
We have years of experience in all phases of real estate including tax sales since the early 1990's. Be sure you get your information about Texas tax sales straight from 'the horse's mouth" and not from out-of-state gurus who do not know about Texas sales first hand! Arnie Abramson, founder of Texas Tax Sales Resource GroupThe "resource group" is comprised of individual investors that have been investing in income producing real estate in Texas for many years. We have years of experience in all phases of real estate including tax sales since the early 1990's.
Be sure you get your information about Texas tax sales straight from 'the horse's mouth" and not from out-of-state gurus who do not know about Texas sales first hand! Arnie began buying tax sale properties in 1992. For many years afterwards he was a buyer, seller, landlord, and teacher/speaker on all phases of real estate investing primarily in the Dallas-Fort Worth Metroplex and surrounding areas.
DON'T MISS ARNIE'S PRESENTATION – ARNIE IS ALSO THIS YEAR'S CO-HOST!
MEET JIMMY REED FROM 1RECLUB.COM
Jimmy Reed has been investing in real estate since the late 80's. He started out Wholesaling to local Investors in Fort Worth, TX. After a short time he created a database of local investors that he supplied Wholesale real estate investment properties to. Along the way he started supplying out of state investors who had heard about these incredible real estate investment deals with inventory of their own. He began finding Wholesale Real Estate Deals for these out of state Investors who had a desire to hold properties long term and yet still have a positive Cash Flow, not your average Dallas/Fort Worth investor's goals especially at that time when most investors specialized in Buy, Fix, and Sell strategies.
Well, he soon became so busy that by 1991 Jimmy started teaching other local investors how to do what he was doing. He started a Wholesale Real Estate / Real Estate Mentor training class so they in return could help supply him with more inventories for his clients. Through the years he added specialty fields such as Probate Real Estate, Online Real Estate Training's Costa Rica & Panama Training and Real Estate Investing courses.
In 1997 he was asked to start teaching for a National Real Estate Training company, which was teaching new and seasoned investors the In's and Out's of Real Estate Investing. He helped create a Wholesale Real Estate Training and Real Estate Mentor Program for them. This company fulfilled training's for Guru's such as Whitney, Kiyosaki, Trump, and others. Forward to today and Jimmy's company currently is still teaching, buying, selling, and holding real estate.
He has Authored books such as "No Fear Real Estate" along with "Financial Achievement Inspired Through Him" Know as the FAITH book for Finances. Latest works are "Sowing Seed to Succeed" He was also one of the co founders of two DFW Real Estate Clubs, "REIO" which was designed to help new and seasoned investors to be able to Network and do more deals in an open form environment. As of 2014 he took that concept and went further and started theNEW www.1REClub.com real estate club for those who are serious about succeeding in real estate. This DFW Real Estate Club has some of the finest local real estate investors in the area attending each month. New and Seasoned Investors are welcome. It is the 1 DFW Real Estate Club to get all you need from Networking, Deals, Real Estate Training's, and more!
Along with all of the above Jimmy and his wife, along with their two children have been involved in many areas of their church such as Financial Trainers and even Youth leaders. These opportunities have truly changed their lives and have moved Jimmy to where he is now with his latest goal "Debt Free & Stewardship training". This training is designed more on the basis of generating extra income to reduce debt using real estate or any business to accomplish it.
Jimmy Reed has been in the REI industry for 30 years, longer than any other club leader in the DFW market — he has seen it all!
Jimmy and his wife, Rachell, have owned properties throughout Texas and even internationally — in fact, the Reeds once owned their own Private Island!
Our sincere mission is for everyone to enjoy the financial freedom that comes with prudent real estate plays.
Discover TOP MARKETS with
America's Most Recognized REI Leader!
Kathy Fettke is Co-CEO of Real Wealth Network and best selling author of Retire Rich with Rentals. She is an active real estate investor, licensed real estate agent, and former mortgage broker, specializing in helping people build multi-million dollar real estate portfolios that generate passive monthly cash flow for life.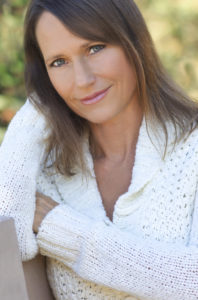 With a passion for researching real estate market cycles, Kathy is a frequent guest expert on CNN, CNBC, Fox, Bloomberg, NPR, CBS MarketWatch and the Wall Street Journal. She was also named among the "Top 100 Most Intriguing Entrepreneurs" by Goldman Sachs two years in a row. 
Kathy hosts two podcasts, The Real Wealth Show and Real Estate News for Investors — both top ten podcasts on iTunes with listeners in 27 different countries. Her company, Real Wealth Network, offers free resources and cutting edge education for beginning and experienced real estate investors. Kathy is passionate about teaching others how to create "real wealth," which she defines as having both the time and the money to live life on your terms. 
LEARN MAXIMUM ASSET PROTECTION WITH NICK FORTUNE – CEO OF FORTUNE DNA 
✔ Keynote Speaker ✦ ✔ Professional Tax Strategist ✦ ✔ Business Expert ✦ ✔ Superb Entrepreneur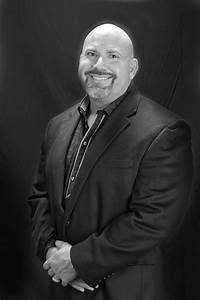 Nick Fortune is an inventor and intellectual creator for many asset protection and wealth strategy patents. Nick is an expert in evaluating complex macroeconomic legal issues and developing complex tax strategies for clients. He is a frequent guest on a variety of talk and news shows.
Nick is the author of "Surviving Your CPA" and the Founder of several elite business and investor forums. For the last 18 years Nick has spoken for some of the largest real estate gurus and wealth building organizations in the world and continues to be an adviser to the same.
Nick is the CEO of FortuneDNA, a 28 year national conglomerate encompassed of Legal, Tax, Financial, and Business Consulting Professionals.
FortuneDNA's products and services are tailored made for each individual specifically with their current situations and future goals in mind. FortuneDNA prides itself at making available the products and services that have been exclusive to the ultra-wealthy for the last 50 years; available and affordable to all.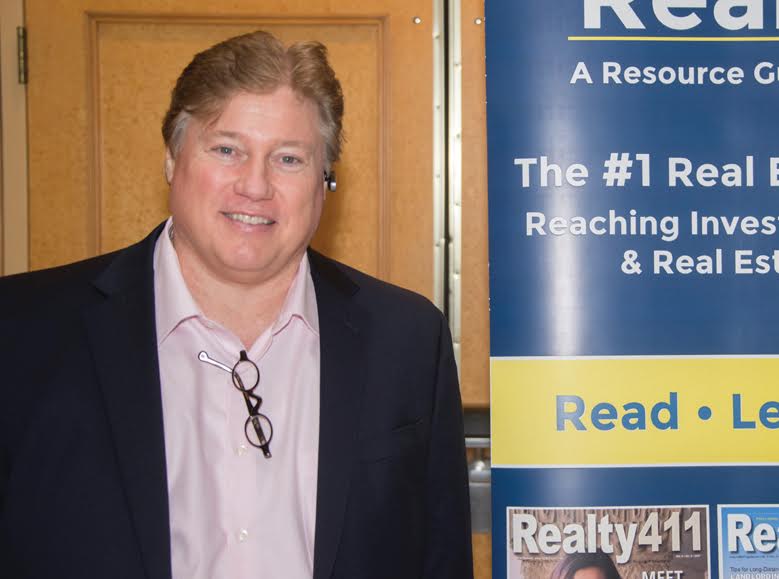 Reed Blake is the founder of BUSINESS CAPITAL EXPERTS, the fastest growing small business funding company in its area of expertise. A former Vice President of a firm, who raised over $1 Billion in funding for its clients in 7 years, as well as an accomplished speaker, who has spoken to tens of thousands of people on business funding.
BCE specializes in Unsecured Business Lines of Credit and Unsecured Cash Loans (YES – we can do this for Real Estate Investors!). The BCE team has between 6 and 25 years of experience and the relationships needed to get our clients operating capital, traditional investment funding and to take our client's companies public.
We can also fund your growth, portfolios and notes…real estate transactions from $25K to $22 Million – this includes residential, industrial and commercial transactions. You will find Mr Blake's presentation not also enlightening, but also highly entertaining.
LEARN FROM RESPECTED EDUCATOR GENE GUARINO!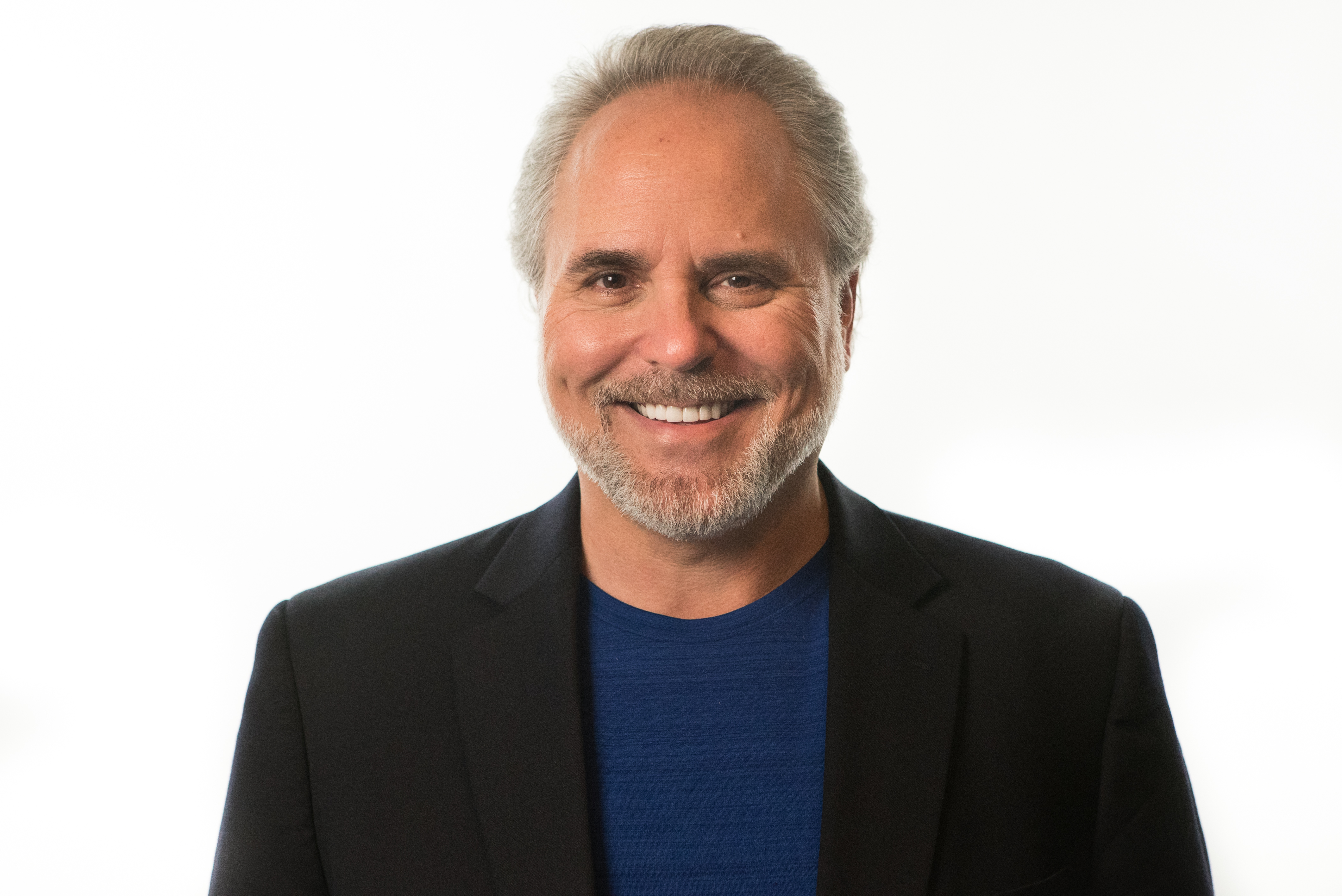 Gene Guarino is President of Residential Assisted Living Academy™ in Phoenix, AZ and has over 30 years experience in real estate investing and business. Today, Gene is focused on just one thing… investing in the mega-trend of senior assisted housing. Having trained tens of thousands of investor / entrepreneurs over the past 25 years, he now specializes in helping others take advantage of this huge opportunity. 
Gene is also a CFP, (Certified Financial Planner) in the US and in Australia. Since 1976 he has owned and operated sixteen businesses and been an angel investor in numerous others. Gene has written four books, hosted two radio shows and has spoken to over 250,000 people in four countries since 1990.
GENE'S GOAL IS TO HELP PEOPLE BY TRAINING INVESTOR / ENTREPRENEURS HOW TO… "DO GOOD AND DO WELL".
GENE WAS RECENTLY FEATURED IN REI WEALTH MONTHLY!
Be sure to download our publication, which is the LONGEST-RUNNING monthly magazine for real estate investors in the country.
REI WEALTH IS READ BY INVESTORS AROUND THE WORLD.
LEARN FROM A MARKET LEADER:
STEVE ROZENBERG FROM EMPIRE INDUSTRIES


Steve Rozenberg is an entrepreneur, international commercial airline pilot flying the famous Dreamliner 787, real estate investor, CEO, business strategist, international speaker and a leading expert in real estate investing. His company Empire Industries is considered one of the top residential property management companies in the United States, providing frustration free property management by investors for investors.
Steve is a full time commercial airline pilot flying the Dreamliner 787 and the CEO and co-founder of Empire Industries Property Management and Realty Services based in Houston, TX. Empire was started in 2012 with a mission to approach property management from an investor standpoint. Built on the principals of investing, Empire Industries stresses the importance of having the properties cash flow, while viewing themselves as teammates of their clients working towards a common goal – having their investment produce income.
Steve's been a key note speaker for numerous organizations and companies across the United States and international cities including Sydney, Brisbane and London, sharing his expertise and methodology in systemization and the importance of having a check list mindset. He has written and published
7 e-books, co-hosts two weekly radio shows "Real Estate Wealth Building" on 1070 AM The Answer and "Wealth Through Real Estate" on Vinyl Draught Radio in Houston. He's a frequent guest in Dallas on
620 AM KEXB The Experts in Business with Brian Glenn and has been featured across the country and in Australia on multiple real estate investor programs including Flip Nerd, "Best Real Estate Investing Advice Ever" with Joe Fairless and is a frequent speaker for the Lone Star Real Estate Expo in Houston and several motivational and real estate conferences throughout Australia.
Steve Rozenberg University was established in 2013 with its mission to increase investor education and wealth building to others around the world. It has produced over 100 video seminars for its "Owner Education Series" and "Steve Rozenberg On the Road". Steve is a member of NAPM Houston and Ft. Worth, TX and is a licensed real estate agent.
Steve lives in Houston with his wife and son.
DON'T MISS STEVE'S AWESOME PRESENTATION – HE WILL DISCUSS:
1. How 9/11 Changed My Life
2. Re-Inventing Your Why!
3. Creating Your Financial Destination
4. Understand the Five Strategies of Real Estate
5. Avoiding the Common Pitfalls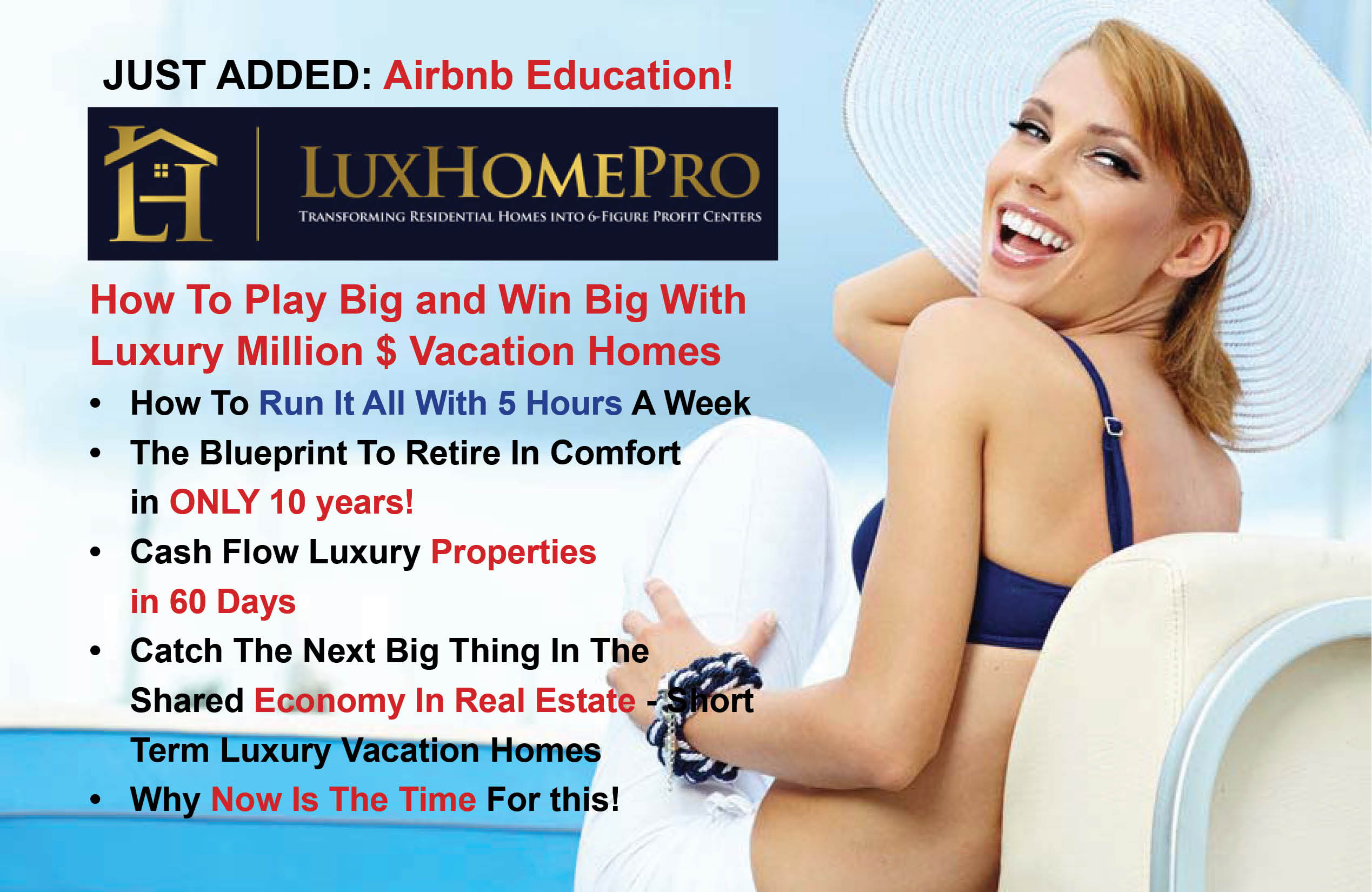 CEO, JAMES C. NEATHERY AND ASSOCIATES
James Neathery specializes in providing strategic financial advice based on decades of research and experience in the fields of finance and economics. James is a disciple and student of R. Nelson Nash, the creator of the Infinite Banking Concept™. He is also a student of the Austrian school of economics.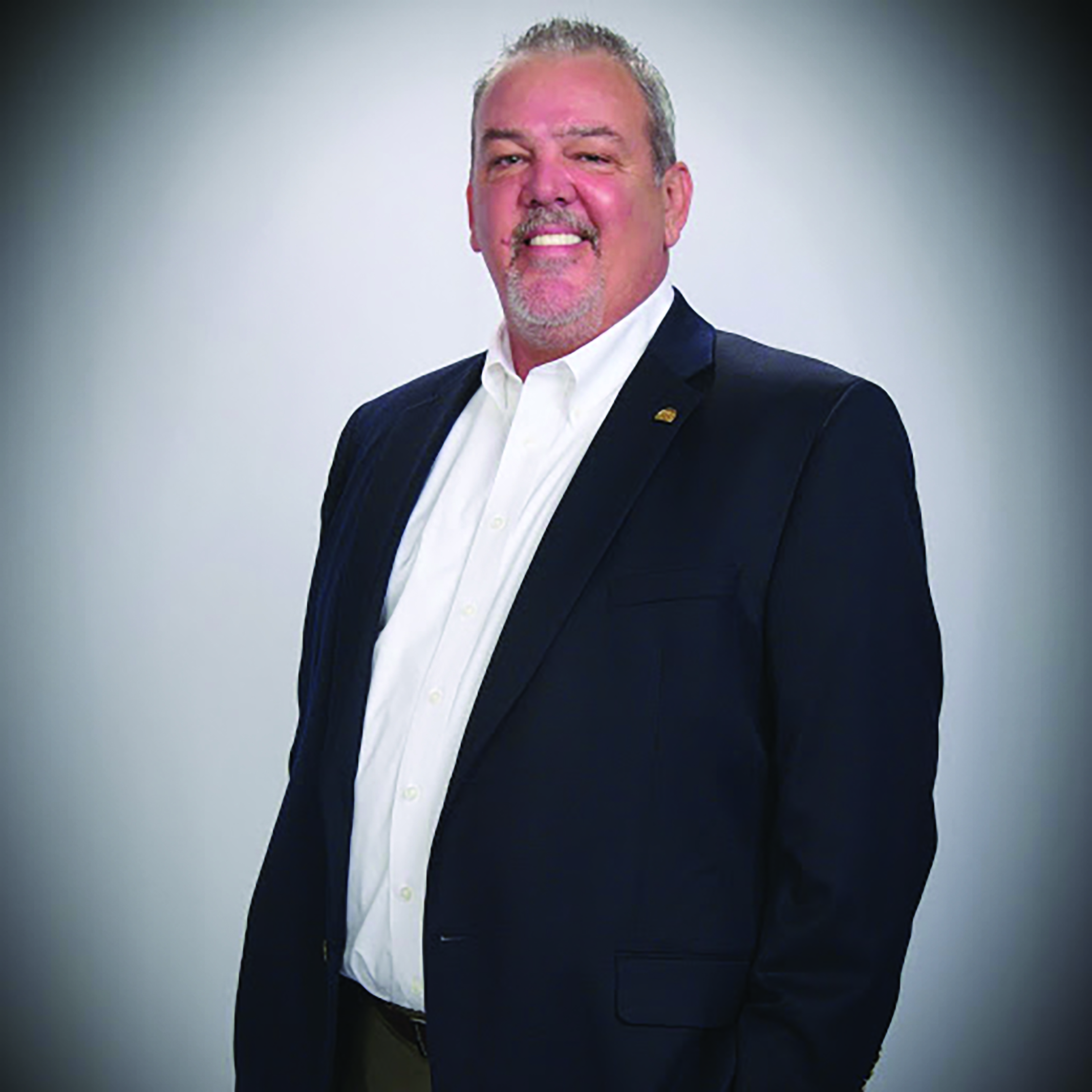 James holds several designations, maintains multiple affiliations and is active in the financial services industry. He has been in the life insurance industry for more than 24 years, has been educating clients and personally practicing the Infinite Banking Concept™ for nearly a decade. James C. Neathery & Associates, Inc. has provided sound, successful advice to thousands of clients. Over the years he has helped them protect millions of dollars in wealth and assets through several boom and bust cycles in the U.S. economy.
James is the Executive Producer of the best-selling documentary on the Infinite Banking Concept, Banking With Life. The powerful information in this film is being used by financial professionals across the country to educate their clients on how to take control of their money by solving the banking equation in their lives.
TAKE CONTROL OF YOUR FUTURE TODAY, SELF DIRECT YOUR IRA WITH UDIRECT IRA SERVICES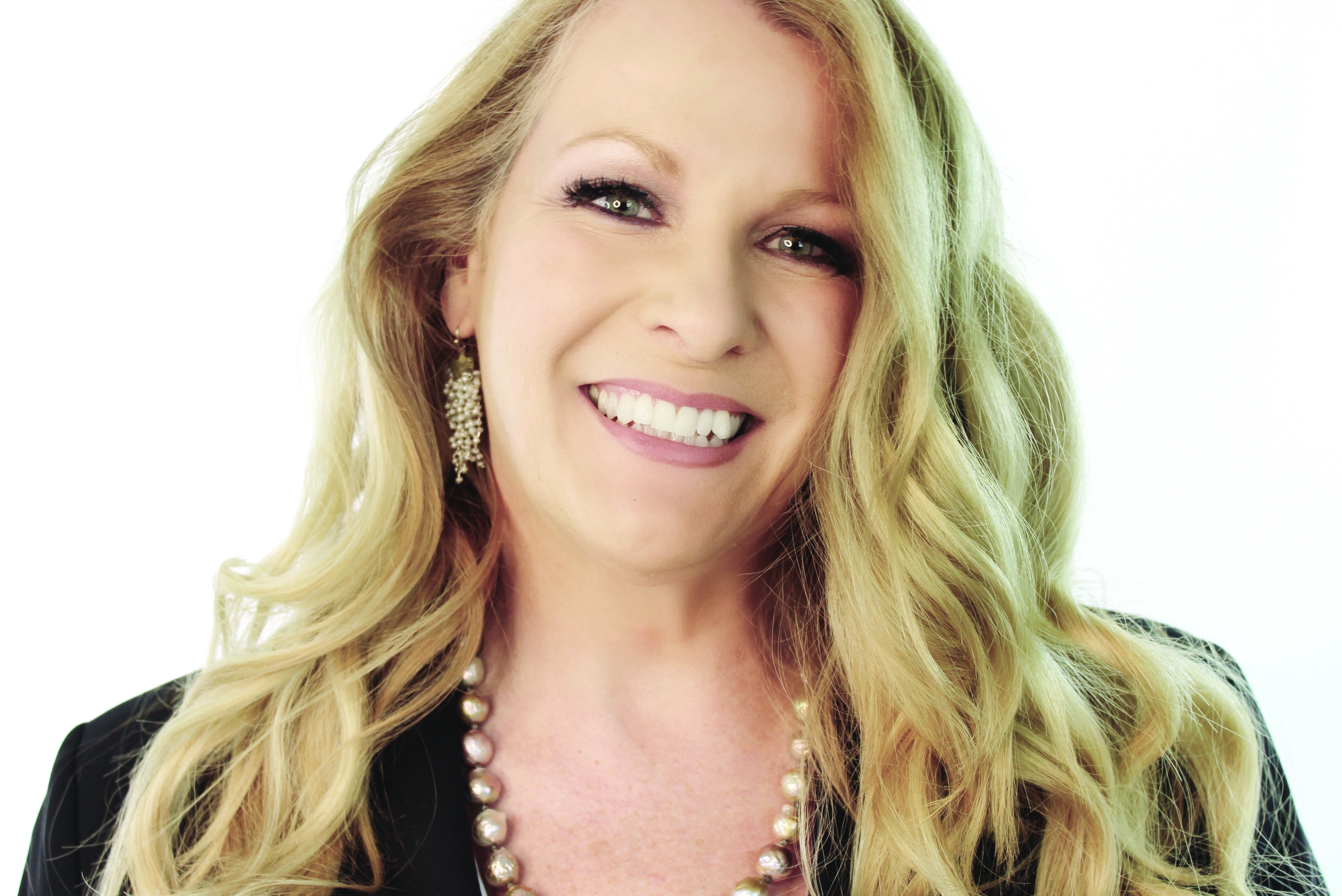 Despite being in the midst of a recession and mortgage market collapse, Kaaren Hall founded and made a resounding success of uDirect IRA Services. The single mom discovered a strategic way to put her 20+ years in mortgage banking, real estate and property management to use. The solution was an untapped market for both her skills and for investors – self-directed IRAs. Because self-directed IRAs can have a dramatic impact on retirees' quality of life, Hall brings her full passion to educating Americans about the little-known investment vehicle. She has educated tens-of-thousands of investors and professionals on how to build wealth by taking control of self-directed IRAs.
She says, "Financial literacy is not taught in schools, but our future depends on understanding it. Only about 4% of U.S. investors have a self-directed IRA. Why? Because most investors and many advisors simply aren't aware of it." Prior to her years at Bank of America, Indymac Bank and Hall's own mortgage brokerage experience, she was an on-air news and traffic reporter and radio host. Now Hall broadcasts how to invest IRAs in real estate, land, startups and more. She takes pleasure in demystifying the subject via webinars, YouTube videos, live events, social media and her free weekly newsletter. Through uDirect IRA, she has guided thousands of Americans through the process of diversifying their investments using self-directed IRAs.
DISCOVER THE LATEST IN REAL ESTATE TECHNOLOGY WITH MLS DEAL FINDER AND FASTCMA.CO
Special Topic: Intelligence in Real Estate Valuations
Real estate valuation is one of the most important part of your due diligence process. The problem is, real estate valuation is complex and extremely time-consuming.
Learn how artificial intelligence in real estate valuations can help you become a much more savvy real estate investor, and how it can help you unearth opportunities previously overlooked by everyone else.
LEARN FROM STEVE LIANG, CO-FOUNDER, SALES & MARKETING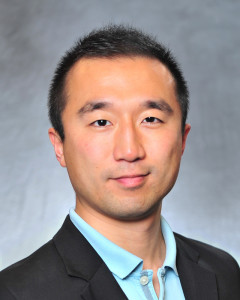 A Physicist Converted to an Expert in Residential Home Data and Valuations Steve Liang is a cofounder of MLS Deal Finder, a fast-growing software company focused on creating innovative automation solutions to real estate valuations.
Steve is a huge advocate for intelligence augmentation, and bringing automation to improve every aspect of our day-to-day life. He has been a speaker in multiple national conferences, most recently the Five Star Conference Force Rally.
After graduating from UC Berkeley and UCLA with distinctions, he worked for several Fortune 100 companies, and is an expert in project management, operations, business strategy and execution. His goal is to take MLS Deal Finder to the global level, bringing accurate and up-to-date real estate valuation to billions of users in the world.
LEARN FROM JUAN CARLOS CRUZ, ENTREPRENEUR/BROKER & CMA EXPERT
Juan Carlos Cruz is an entrepreneur, real estate broker, and CMA expert. In 2002, he successfully sold his Yellow Page business as a platform investment to a PEG, which took the company nationwide.
After the venture, he became a residential real estate investor and did about 200 deals buying and selling real estate investments. To be a successful investor he had to do thousands of CMAs. Over the years he has focused on creating algorithms and computer systems to automate and improve the creation of CMAs.
He has become a national expert in the CMA and AVM (Automated Valuation Analysis) work. He has been able to understand how computerized systems can better assist the real estate agent / investor / consumer to increase productivity.
FINDING THE GOOD DEALS – FAST – AND FIRST — THE MLS DEAL FINDER SYSTEM
Let's face it, finding discounted houses and rental properties is our biggest challenge right? Without finding a "Deal" nothing else matters and we have no real estate investing business. MLS Deal Finder Interactive tools can help you with delivering "Deals" right to your inbox within minutes of being listed, before anyone else knows about them. See below what you will learn and RSVP here Today!
>> Yes, the MLS is the biggest market to find properties at a discount >> Learn how to be first to place an offer>> Learn the best way to work with Licensed agents >> CMA training >> Investors must be CMA experts >> Understand what is a good CMA >> Why all CMAs are different >> Learn about Automated Valuations >> What is an AVM: How computer systems make you dumber >> The difference between Zillow, Trulia and MLS
REHABBING WITH HARD MONEY:
DISCOVER THE POWER OF LEVERAGE!
LEARN FROM DHLC MORTGAGE – YOUR LOCAL LEADER IN PRIVATE FINANCE
Real estate investing with other people's money. Learn how to leverage hard money to buy, rehab and sell real estate. Do more deals! Risk less money. Rob Barney, owner of DHLC Investments, started real estate investing in 1998. He is a successful rehabber, landlord, mentor, author, speaker and hard money lender.
WE GIVE YOUR THE RESOURCES YOU NEED TO CLOSE MORE TRANSACTIONS!

LEARN FROM ALTON JONES, YOUR LOCAL REI POWERHOUSE!
"As the owner of Rehabs 2 Riches, I've spent my life making connections. Right out of high school, I joined the Los Angeles Police Department and became a police officer. During that time, I had a lot of interesting experiences, and I met a variety of fascinating people. Now, 30 years later, I'm still a reserve officer. In 1996, I joined Primerica Financial Services and became a licensed life insurance agent, eventually rising to the position of Regional Vice-President. A few years later, things changed. I saw families and good people experiencing tough times due to a bad economy and a terrible real estate market. If things had been a little different, it could have been my family and I in the same situation.
I knew I wanted to help somehow, to give back. That's what motivated me to earn my real estate license and establish West Coast Home Buyers, LLC., purchasing and remodeling homes to make them affordable for local homebuyers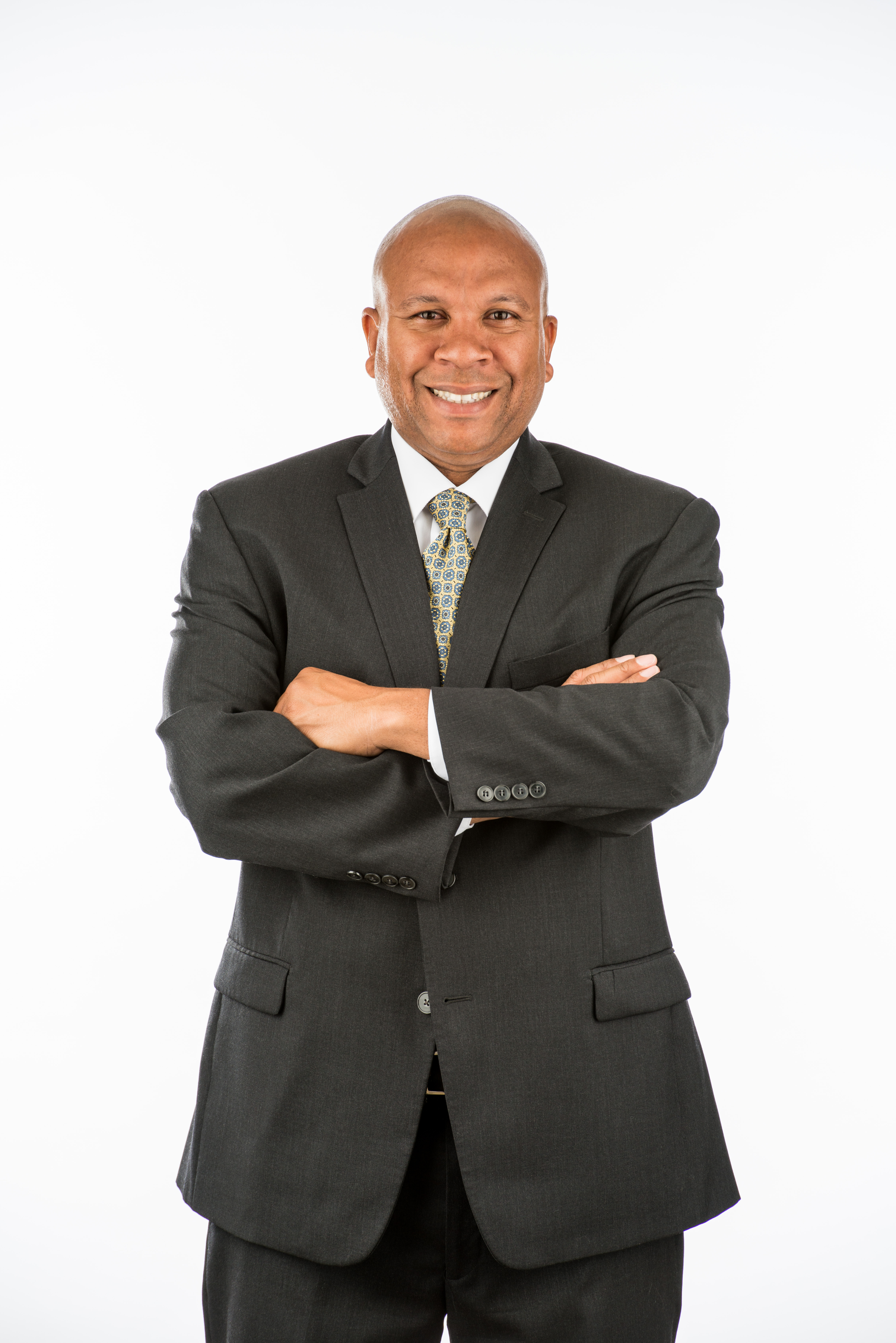 Working alongside my mentor, the legendary Ron LeGrand, 14 years of real estate experience taught me two things. First, rehabbing homes is a way to help others, giving them a chance to buy beautiful and secure homes. Second, by working hard and working smart, rehabbing can be highly profitable. These lessons led me to develop Rehabs 2 Riches, a series of courses and books designed to teach anyone how to seize financial opportunity for themselves. Now, I have the privilege of passing on what I know and watching my students reach heights they never thought possible. I can't wait to start working with you
OUR FIRST 100 GUESTS WILL RECEIVE ALTON'S NEW BOOK!
LEARN WITH RUSS & KIM KEITH
LEARN FROM THESE LOCAL INVESTORS AND RENOWNED LEADERS
Professional Educators with over 22 years of experience in public schools. Bachelors of Arts in Business Masters in Education Married for over 27 Years
Remodeled every house in which we have lived and then sold each for as much as $80,000 over purchase price.
Began our real estate investing business, Homes R Russ, in 2014.
Developed our DFW Crush It! Meetup in 2015.
Became Private Money Brokers and developed REI Deal Funder in 2016.
Merged our 2 passions of education and real estate investing into REI Systems Academy, a 16 week, college type experiential class providing the structure, support, education, and accountability to build confidence & skills necessary to INVEST LIKE A PRO!
Gary Massari, Founder of Make Money Now Real Estate Investors
Leading REI Coach & Trainer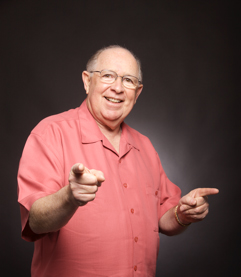 Gary Massari is best described as a man with a long and successful past! He is a top real estate investor and trainer who ran a successful peak-performance school and trained over 3000 realtors, investors and loan officers to become top income earners. He was also the managing partner of the largest mortgage brokerage company in northern California. Then there were his years as a co-host on the very popular radio show in the San Francisco Bay area where he taught financial literacy to over 25,000 weekly listeners.
Gary helps to build his students, followers, and team members their own unique master plan to achieve their REI Wealth.
He's also a best-selling Amazon Author in four different categories, with more than 300 published works and the founder of Make Money Now Real Estate Investors. If there's anybody in the know, it's Gary. In fact, through Gary's mentoring programs, he has had students become millionaires and build their own fortune 5000 companies.
But what makes Gary tick? Gary believes that a person's success requires a few things: Hands on mentorship, community, education & local support. He has built an entire REI club and network around those concepts.
For Gary it's about giving the full experience to the student so they can actually get out there and succeed. One of his single-most sought after programs is the "Ultimate Master Plan for Real Estate Investors", which contains many parts that help one become a master of their own life and their own investments. His goal for you is to retire debt free, mortgage free and wealthy.
Gary breaks your master plan down into these critical areas: 
A Personal Budget

Debt Retirement Including Mortgage Debt

5-Year Income Plan

A Real Estate Purchasing Schedule for properties and notes

A Net Worth Balance Sheet to measure their wealth as they grow it
One key service that Gary offers is his national REI Club where he provides to his membership all the key components of success that are so important to him: Hands on mentorship, community, education & local support. And his education is always exciting, thorough and top notch! Just look at some of these workshops:
How to find hidden deals and beat your competition to the Bank

How to build their net worth and a create a debt free mortgage free retirement
LEARN FROM GRANT TREVILTHICK OWNER/PRESIDENT OF OWNER FINANCE HOMES, LLC.
Grant Trevithick is the owner and President of Owner Finance Homes LLC, a real estate investing firm in the Dallas Fort Worth area. In addition, Grant owners and manages Owner Finance Academy LLC, that trains those desiring to become real estate investors in the art of owner financing. Grant also manages and directs HOPE Homes Inc. a non-profit real estate investing company that donates all profits to feed, clothe, house, educates, and finds jobs for the homeless, the poor, and those comping out of jails and prisons (we believe in redemption, that everyone deserves a second or third chance to create a magnificent life).
Before entering real estate, Grant retired from a 26-year corporate career with AT&T and EDS. All companies operated by Grant are run on the three core values: everything is done with absolute honesty and integrity, every transaction has to be a "win-win" with all parties in the transaction, and we recognize God as the source of all our blessings so we donate the first ten percent of all profits to charity to empower those less fortunate to create the life they love. Owner Finance Homes LLC is accredited by the Better Business Bureau, with an "A+" rating and zero complaints.
ALSO LEARN DIRECTLY FROM L. SCOTT HORNE
L. Scott Horne is an attorney with Horne and Associates, PC in Dallas, Texas. He has been practicing law in Texas for over 30 years. In addition to being a Title Company Fee Attorney with multiple offices in the Dallas Ft. Worth area, his firm specializes in working with Realtors and real estate investors in structuring and drafting creative real estate transactions as well as their other business's needs. Mr. Horne's unique approach comes from hands on experience through companies he operates, including companies which have:
Purchased, remodeled and sold, over 2,500 single homes;
Transacted and sold over $150MM in private mortgages;
Transacted approximately 4,000 asset based, hard money transactions totaling over $400MM;
Owned and operated afull service mortgage bankingcompany;
Has built 50 plus single family homes;
Having completed approximately 10,000 creative financed transactions, Scott brings an unparalleled level of knowledge and experience to the table. Scott has spent years helping other investors take a deal from inception to completion. By providing his partners and colleagues with creative financing solutions, legal counsel, acquisition and rehab funding, and the fluid innovative thinking needed to succeed real estate investing, Scott contributes an unpatrolled level of knowledge, creativity and awareness.