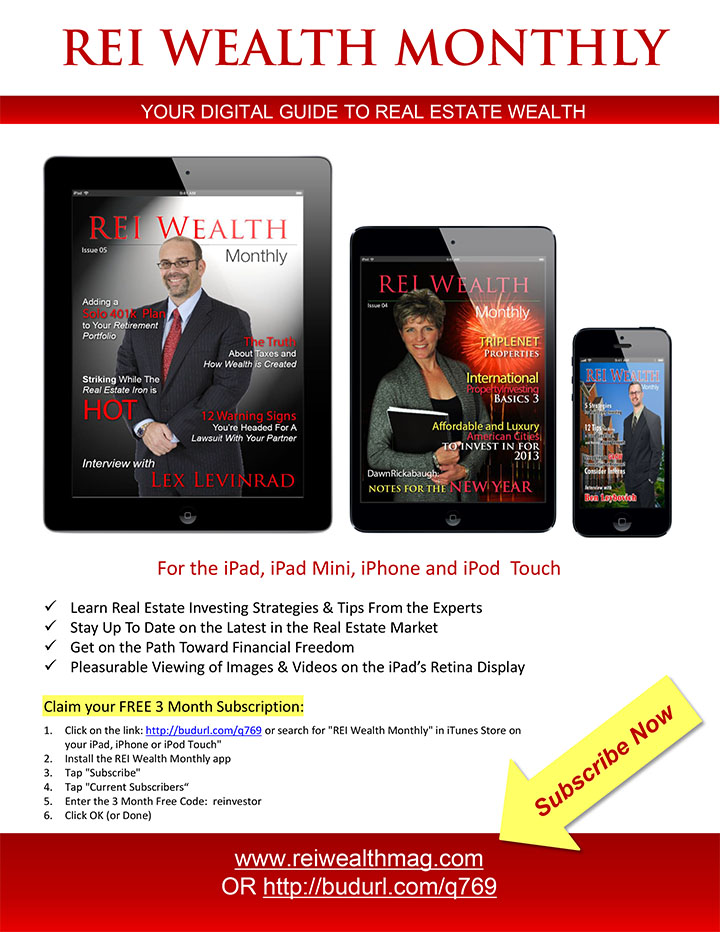 Look who's featured in this month's issue of REI Wealth Monthly
Randy Hughes, Mr. Land Trust; Tim Herriage with HomeVestors and the REI Expo; Terry Hale, commercial real estate expert; Leon McKenzie, managing partner of US Probate Leads; Charles Sells and Donald Fullman with Platinum Investment Properties Group; Alvin May & Shaw Sierra with Investor Connects, LLC; Garrett Sutton, Esq.
Plus Master Investors and Industry Experts: Mark Pantak, Ziv Magen, Lex Levingrad, and Rick Tobin.
Read our Interactive Issue Today!