The Alamo Real Estate Charity Expo – Creative Real Estate Investors Unite for the Leukemia Lymphoma Society
Saturday, October 8, 2016 from 8:30 AM to 6:00 PM (CDT)
WELCOME TO THE ALAMO REAL ESTATE CHARITY EXPO!
The inaugural Alamo Real Estate Charity Expo is scheduled for Saturday, October 8th, 2016. Realty411 and a local San Antonio-based entrepreneur and radio show host, Lisa Lewis, have teamed up to produce the event to be held at the prestigious JW Marriott San Antonio Hill Country Resort & Spa.
Featuring influential REI leaders from around the nation as well as some of the most renowned investors from San Antonio, the Alamo Real Estate Charity Expo hopes to inspire sophisticated investors with new strategies, motivate aspiring investors to get started and unite local real estate professionals and business owners for one special day of networking, knowledge and collaboration.
The Alamo Real Estate Charity Expo was developed by local entrepreneur and radio host, Lisa Lewis, as a way to spotlight and raise awareness, as well as much-needed donations, for the Leukemia Lymphoma Society. Lewis chose this particular charity because her mother suffers from this disease, which greatly has impacted her family.
We encourage investors from around the nation and the San Antonio area to attend and help us make a difference! Please note ALL ticket proceeds, minus the cost of venue, will be donated to the Leukemia Lymphoma Society. The local chapter will be present.
The Alamo Real Estate Charity Expo is already attracting influential leaders including, Dr. Dolf de Roos, Justin Nelson, James E. Glasgow, Rebecca Rice, Todd Dotson, Victor Maas, Brent Conrad, Mathew Pillmore with VIP Financial Education, Randy Hughes, EAS Investor, uDirect IRA, Linda Pliagas, Jim Beam and many more.
In Addition to GREAT EDUCATION, we are going to have a whole lot of excitement! Join us and receive one of our wonderful door prizes. Fantastic prizes will be raffled at the end of the event PLUS we will be donating to charity as well — ALL LIVE AT THIS EXPO!
Investors from around the nation united in Houston recently to learn, expand their network and helped raise awareness plus donations for Camp Hope. Powerful industry leaders from Texas, California, Utah, Florida, Arizona, Washington, New York, Missouri, Nevada, Indiana and more were at this event. Now, we have a new goal of raising awareness and funds for the Leukemia Lymphoma Society chapter in San Antonio! Please join us…
This CHARITY EXPO is Designed for YOU, to Help You BUILD Strong Relationships with Industry Leaders. Don't Miss this Informative, Educational & Exciting Expo & Cashflow Conference! A real estate expo created and hosted by a California accredited investor & 15-year real estate agent with 22 years experience in journalism. Our publisher has owned property and invested in California since 1993 and is an active investor in Texas since 2005.
THE ALAMO CHARITY REAL ESTATE EXPO
Date: Saturday, October 7, 2016
Time: Registration Begins at 8:30 am
Venue: Doubletree by Hilton Hotel San Jose
Address: JW Marriott San Antonio Hill Country Resort & Spa
23808 Resort Parkway, San Antonio, Texas
NETWORK WITH EXHIBITORS, COMPANIES, REAL ESTATE GROUPS, CLUBS, AND SERVICE PROFESSIONALS – THIS IS THE PLACE TO BE!
* Mingle with Companies * Meet Local Leaders & Out of Area Investors
NON-Stop Tips for Real Estate Success ~ Hosting Our Events Since 2008
We Want & Can Help YOU Succeed As We Have. Bring Lots of Cards.
Mingle with Local Leaders & Industry Professionals from Around the Nation!
CONTACT US TO BE A SPONSOR: 805.693.1497
or email us directly at: [email protected]
All Guests Receive Our Investment Magazines
Meet Local Leaders & Industry Giants – Hosted by Active Investors
Influential Real Estate People & Business Owners Attending!
Find Potential Partners, New Friends, Build Your Circle of Influence.
Remember Your Net Worth = Your Network
* Plus, enjoy viewing REI Wealth Monthly, our fully-interactive digital publication developed for Apple enthusiasts by an investor from San Diego, California *
* Celebrate Real Estate in Your Market. Our discussions cover a wide range of topics:Commercial & Residential Real Estate *
Private Lending * Raising Capital * Networking Tips to Grow Your Influence * Strategies to Increase ROI * Gain Perspectives on TOP Local & National HOT Markets * Fix & Flips * Buy and Hold + Wholesaling, Notes & More… We have investors joining us from many states!
We are hosting this event to help increase your contacts
and to further your potential in this industry, so don't miss out!
Also, Inside Our Publications Discover Finance Leaders
Our VIP Advertisers in the Finance Industry Include: New American Finance, Pacific Private Money, Zinc Financial, B2R Finance, and Security National Mortgage among others, learn about these financial resources.
~~~~~~~~~~~~~~~~~~~~~~~~~~~~~~~~
Learn Tips and Strategies on TOP Real Estate Niches: Fix 'n' Flip, Wholesaling, Crowdfunding, Buy & Hold, Local & Out-of-State, Private Lending, Commercial & Residential Real Estate, Notes, Credit Optimization, Trust Deeds & More.
~~~~~~~~~~~~~~~~~~~~~~~~~~~~~~~~
FOR INFORMATION PLEASE CONTACT US:
CALL: 805.693.1497 | 24 Voice Mail: 310.499.9545
Realty411's main website at: http://realty411expo.com
ARE YOU INTERESTED IN SPONSORING THIS EVENT?
IF SO DOWNLOAD INFORMATION HERE OR VISIT OUR EVENTBRITE PAGE FOR MORE DETAILS AND PRICING: CLICK HERE!
>> Or here: https://thealamoexposponsor.eventbrite.com
>> EXHIBITOR BOOTHS STARTING AT ONLY $750 – DON'T DELAY!
> EXHIBITOR BOOTHS STARTING AT ONLY $750 – DON'T DELAY!
No matter what, please mark your calendar so you don't miss out on this fantastic real estate and finance expo. Our goal is to provide fantastic resources to help you learn about real estate or grow as an investor. We know your time is valuable, so we have wonderful books, magazines, and other gifts to give away. Start the year off right with spectacular networking!!! Build NEW friendships and business collaborations with some of the industry's TOP Leaders. Plus, guests will discover new resources to FUND deals.
Joining us are incredible speakers, sophisticated investors, & VIP Industry Leaders.

Learn Investor Tips to WIN in Real Estate in 2016 at this Event + Make a Difference.
JUSTIN NELSON – NATIONAL SPEAKER FOR TONY ROBBINS
Justin advises and consults with Fortune 500 companies executives, managers and sales professionals in the area of PEAK PERFORMANCE Leadershp, organizational behavior, psychology of achievement and sales.
Justin conducts training sessions for distinguished audiences, including: Toyota, Ford, Remax, Caldwell Banker, Prudential, Century 21, Citibank, Marriott, American Express Financial and many more!
DON'T MISS THIS OPPORTUNITY TO LEARN FROM JUSTIN DIRECTLY!
LEARN FROM THE TEXAS LEADERS AND NATIONAL SPEAKERS HERE!
LEARN DIRECTLY FROM BRENT CONRAD FROM DALLAS, TEXAS – LEARN FROM THE TEXAS LEADERS HERE!
BRENT CONRAD – USA CASH FOR HOUSES
Brent Conrad is the founder of USA Cash For Houses, which was started in 2012 in Dallas, TX and was originally named DFW Cash for Houses.
After years of success in Dallas, owner Brent Conrad, decided to take the brand and model nationally. It has remained successful in both good and bad markets and also through the great recession. A very big part of that success is treating clients on a personal one on one basis with Brent always in communication with them from the beginning through the end of the homesale process. Whether it is an individual not wanting to deal with listing their home or an individual that needs to sell quickly,
Brent understands that a home is very personal. It is especially true when having to sell quickly for usually reasons attached to high emotions .
"I want my customer to know that I understand how difficult it may be for them, and when they call they will always get me. I want each of our city representatives to do the same as it is a big part of long term success in this business." – Brent Conrad
For this reason only one individual will own a USA Cash For Houses business in their surrounding cities. This is a huge point of difference for the brand and sets it apart from many competitors. USA Cash For Houses is not interested in flooding each area with multiple licensees which is neither good for the business owner nor the client.
Another huge key to their success is being highly optimized on search engines, aka being at the top of google. The cash home buying market has exploded the past few years, and it is important to stay on the first page of the search engine. Brent continuously makes sure that USA Cash For Houses is one of the top sites and will do so for each territory licensee no matter what state they are in. USA Cash For Houses truly believes that this business provides a huge win for both the licensee and each of their individual clients.
LEARN FROM MATTHEW PILLMORE – VIP FINANCIAL EDUCATION!
Matthew Pillmore built a successful wholesale residential mortgage company in 2000. During that time he began investing in real estate. At age 23 he hired a creator of the original FICO score and the Nation's leading credit attorney to build the 760 Club.
One year later, he discovered a revolutionary cash flow formula which allows real estate investors to own real estate free and clear far more quickly & safely by turning the banks' rules against themselves.
Today, Mr. Pillmore has been featured on hundreds of radio and television programs and is considered the foremost leading expert on the subjects of cash flow, debt, and both personal & business credit. He has a unique ability to accelerate nearly anybody's financial goals, using a simple 3 step recipe.
MEET LOCAL LEADER VICTOR MAAS – FOUNDER OF SAREIA & MAAS LAW FIRM
(Victor Maas will be a room moderator – Come meet this dynamic local leader!)
Real Estate Attorney, Broker and Investor, Victor M. Maas, is known for his "problem solver" attitude. Victor served in the U.S. Air force in 1991 and graduated from Creighton School of Law in 2000. Husband to wife, Roxanne, and father to 3 amazing girls.
Victor Maas is also president of the San Antonio Real Estate Investors Association (SAREIA), where he mentors new and experience real estate investors. Visit www.SAREIA.com for more information.
FRUSTRATED BY THE COMMON OBSTACLES FACED IN TODAY'S MARKET? HERE'S AN IDEA…
>>>> THINK PINK.
DISCOVER LITTLE PINK HOUSES OF AMERICA – MIKE MATHE INTRODUCES A NEW PROGRAM!
Discover the newest and most innovative approach to conquering today's real estate market.
Developed and marketed by LITTLE PINK HOUSES OF AMERICA, this Executive Lease Purchase Program is the smarter, more profitable way to sell real estate today.
* Deal exclusively in the high-end retail market 0 no more REO's or 'Fix n Flips'
* Facilitate conventional loan approvals for more buyers – no more turn downs
* Increase your deal flow & closing rate
* No need to go it alone — receive support from the pros at LPHOA.
Learn more about LITTLE PINK HOUSES OF AMERICA and how their model might serve you by attending this expo!
REMEMBER YOU CAN'T CHANGE THE MARKET, BUT YOU CAN CHANGE YOUR BUSINESS MODE.
>> LEARN WHAT THE WEALTHY KNOW ALREADY KNOW! DISCOVER WEALTH SECRETS
REBECCA RICE – FOUNDER OF REBECCA RICE & ASSOCIATES – PLAN YOUR LIFE YOUR WAY!
Rebecca Rice and Associates is traveling from a great distance to meet you. Rebecca and JIm Beam (both pictured below), have created a huge impact in the lives of many Realty411 fans and readers. Learn how you can benefit from learning what the wealthy already know.
Leverage the world's most powerful financial institutions and create your own private lending machine.
A Message from Rebecca's partner, JIM BEAM:
"Hello, I'm Jim Beam of Jim Beam Financial partnering with Rebecca Rice and Associates. We work with folks all over the country to improve their financial position using the same strategies we use. Today I will be sharing one of our favorite strategies that you will be able to use in your Real Estate Investing business.
Many investors talk about leveraging. Some discuss compound interest. Fewer, if any, put the two strategies together. I will be sharing an amazing strategy of leveraging the world's most powerful financial institutions.This leveraging strategy, when combined with the uninterrupted compounding growth of your retained capital, will generate wealth in such a way as you have never seen before.
Come prepared to explore how banks leverage money and how you can emulate them in your Real Estate Investing. I will show you how to borrow money at low interest rates so you can invest at higher rates. AND, retain your personal capital in the safest, the strongest and the most resilient financial institutions in the world."
Protect Your Assets, Learn from Randy Hughes, Mr. Land Trust
He started life out on the wrong side of the railroad tracks. His father was an alcoholic and his mother was left to raise four children on a clerk's wages. None of his relatives owned their own business…everyone worked for wages.
Randy knew that there MUST be a better way to live. He decided to break the cycle of poverty in his family genes. Education came first. Randy graduated from Eastern Illinois University and began buying single family homes for rental while in college. After college, the Randy tried many different types of businesses, but always came back to the Single Family Home as the IDEAL investment. Since purchasing his first rental house in 1969, Randy hasn't looked back!
Today, Randy has purchased over 200 houses. He has lived the life of having nothing and will not let that happen again. Randy's primary goal now is to teach others how to break the cycle of poverty. Randy teaches real estate investment courses throughout the United States. He has written Privacy and Asset Protection books as well as home study courses. Randy's most popular publications are his Land Trust Made Simple home study courses and live seminars.
ATTENTION INVESTORS, AGENTS, BROKERS, BUSINESS OWNERS:
We will host a BONUS SEMINAR on credit optimization after the expo!
Learn Tips on How to Raise Your Score.
Become Educated on the Credit Rating System
Get Your Own 800+ Credit Score
with Merrill Chandler, Founder of CreditSense!
SPECIAL PRESENTATION ON CREDIT OPTIMIZATION AT 6 PM
Confused about Your Credit Score? Learn Tips on How to Raise Your Score.
Become Educated on the Credit Rating System – Get Your Own 800+ Credit Score
About CreditSense – OPTIMIZE YOUR CREDIT SCORE FOR MAXIMUM SUCCESS
We are the creators of Credit Profile Optimization, ground-breaking technology that is radically transforming the personal and business borrowing success of entrepreneurs, real estate investors, business owners, and savvy consumers nationwide.
We've taken the mystery out of credit scoring, underwriting, and credit approvals so that we can deliver a process and proven system that lets you take charge of your credit approvals and fundability in a way that you may have never thought possible before.
Part 1: Weaponize Your Personal and Business Credit Profiles to Hit Any Lender's Funding Bullseye"
Business lines of credit and commercial loans depend on a fundable personal credit profile and Tier 1, or even 800+ credit scores. In Part 1 of this revolutionary presentation, Merrill will reveal four powerful credit transforming strategies that will help you to acquire the credit profile you need to attract lenders who will deliver more credit lines and loans than you ever thought possible- regardless of your current credit situation. Learn the fundamental strategies of underwriting criteria and how to get a yes from lenders.
Part 2: Leverage Your Personal and Business Credit Profile into Hundreds of Thousands in Business Credit Lines and Loans
The key to Wealth is the strategic acquisition and use of fundable personal and business credit profiles to qualify for and leverage OPM. In Part 2 of this powerful series, Merrill will show you not only how to acquire the lease expensive OPM available, but how to have lenders raise your credit lines – without even asking for it and without further income verification. You will also discover how to establish and "optimize" your business credit profile so that you are always in the center of the lender's funding bullseye!
NETWORK WITH EXHIBITORS – WIN PRIZES – BRING THE FAMILY – STAY FOR A NETWORKING MIXER AFTER – GROW YOUR BUSINESS! – PLUS, MANY MORE FANTASTIC INFORMATION AND TIPS!
Learn Directly from Real Estate Leaders – Joining Us from Our Texas: Todd Dotson!
Todd Dotson was born and raised in the Bay Area and now resides with his family in Arlington, Texas. He is the founder of TIER ONE Real Estate® and the Nation's foremost authority on Getting In, Getting Out and Getting Paid. Todd brings a reality-based approach to the business of real estate investing with an emphasis on "buying and selling" to create immediate cash and a system for parlaying that into wealth.
As the developer of the Industry's first On-Site Mentoring Program, Todd and his team have the unique advantage of having mentored students in every major market in the United States – A claim that only he and his team can make! Hands on experience allows him to seamlessly combine wholesale buying and purchase option strategies -Anywhere, USA, because in the end "The Checks Don't Lie!"™
>> SPECIAL THANKS TO VICTOR MAAS, FOUNDER OF SAREIA, OUR ROOM MODERATOR
Your Hosts for The Alamo Real Estate Charity Expo Are:
Lisa Lewis – LOCAL ENTREPRENEUR, INVESTOR AND RADIO HOST
Lisa Lewis is an American businesswoman, mother, humanitarian, radio personality, motivational strategist, and real estate professional.
Ms. Lewis resides in The Alamo City, also known as San Antonio, with her children. She is the radio personality of The Lisa Lewis Show. It airs live every Sunday from 7am-8am on AM 930 The Answer…a subsidy of Salem Media Group. The show is geared towards "movers & influencers" around the globe that are making huge contributions to society & their respective communities.
Also, Ms. Lewis is ever present in this booming real estate spectrum, with over 10 years of experience! This is one of the reasons she has partnered with the nationally acclaimed magazine, Realty 411. We are bringing awareness to the fight of Cancer because of a woman by the name of Jeanette Elliott. And raising money in hopes of a cure. All net proceeds from the purchase of full-priced tickets to attend The Alamo Real Estate Charity Expo, to be held on Saturday, October 08, 2016…will go directly to The Leukemia & Lymphoma Society. So, please join us and help fight cancer with this one-of-a-kind real estate networking & educational workshop for all real estate investors.
Linda Pliagas – Publisher of Realty411, REI Wealth Monthly & Other Special Edition Publications, Accredited Investor and CA Licensed Agent for over 15 Years.
Meet Linda Pliagas, publisher of Realty411 magazine, the longest-running real estate investment publication and national expo company. In business since 2007, Realty411 has helped thousands of investors expand their knowledge and connections with their complimentary magazines and events. It is Linda's mission to help others also achieve their goals and realize success with real estate.
Based in beautiful Santa Barbara County, California, Linda Pliagas has been a real estate agent for 15 years and a landlord for over 20. Linda owns property in Texas and her extended family owns a seven-figure rental portfolio in the Lone Star State. Linda has referred over $5 million in real estate transactions to Texas brokers in one year alone! In addition to real estate and media, Linda has a passion for high-end watches and rare clocks. Her husband owns a luxury business restoring and selling fine timepieces to collectors around the world. Her extended family also owns several other successful businesses in California and real estate is their primary investment strategy.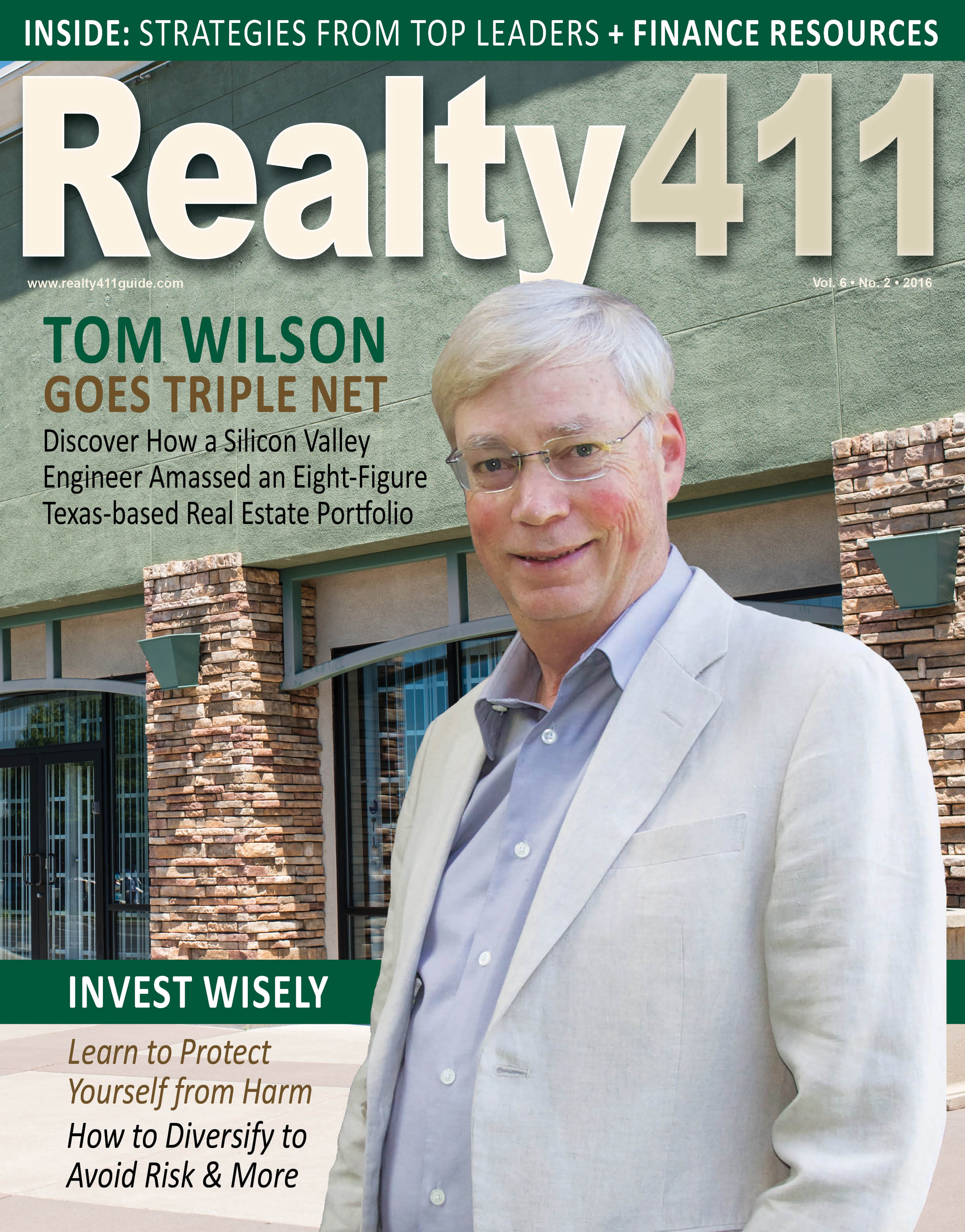 We have these amazing speakers and industry leaders PLUS MANY MORE scheduled to attend this phenomenal conference. Please check back on a regular basis for further updates and information. You may also visit our numerous websites for further information, including:
REALTY411 REALTY411 EXPO and REALTY411 MAGAZINE
*please note speaker schedule to change without notice due to conflicts, weather or other circumstances beyond our control. Thank you.
FURTHER DETAILS AND INFORMATION:
The Alamo Charity Expo will take place at the luxurious JW Marriott San Antonio Hill Country Resort & Spa, located at 23808 Resort Parkway, San Antonio, located in the heart of Texas Hill Country, and features a 36-hole golf course, an adult-only infinity pool, Lantana Spa, a 6-acre water park with a lazy river, and seven restaurants.
Realty411 has a goal to reach thousands of people with their expos and events for the next half of the year. Currently, Realty411 has nine expos scheduled and more events will be announced soon. Here is some vital information about our company.
WHAT MAKES US UNIQUE
Since 2007, Realty411 has been a positive force in the real estate industry providing valuable insight, resources and information to help investors improve their lives and expand their realty knowledge and portfolios. Our only mission is to help others succeed in real estate and to be a positive example for our industry.
GROWING STEADILY AND STILL GOING STRONG
Founded by a 22-year veteran publisher and journalist, Realty411 remains the fastest-growing publication having gone from a 12-page newsletter in 2007 to publishing nearly 200 pages of real estate news and strategies in July 2016 with their print magazine as well their online REI Wealth Monthly issue. Currently, Realty411 produces and hosts expos and events around the country.
OUTSTANDING REPUTATION AND STANDING
Money can certainly buy many things, but it cannot buy a good reputation! Realty411 takes pride in having a stellar reputation with zero complaints or rip-off reports. The publisher of Realty411 also has never had any foreclosures, judgements or bankruptcies and her entrepreneurial family owns multiple businesses in Southern California and have been business owners in Los Angeles for over 50 years. We are uniquely qualified to publish personal financial resources and insight and take this position very seriously.
Are you a professional speaker, educator or real estate leader? If so, we would love to work with you, please contact us @ 805.693.1497
For more information about the Alamo Real Estate Charity Expo or other Realty411 expos and events, please visit:
http://realty411guide.com/events and realty411expo.com
Please visit our websites regularly as updates will be posted daily. Our newest website addition is:
JW Marriott San Antonio Hill Country Resort & Spa
23808 Resort Parkway
San Antonio, TX 78261
Saturday, October 8, 2016 from 8:30 AM to 6:00 PM (CDT)
* Event Organized by Realty411 *
Based in Santa Barbara County, Calif., Realty411 publishes online and print magazines, e-newsletters, produces expos, and mixers around the United States. Their mission to educate and empower everyone from all walks of life to invest in real estate. The media/marketing company is owned by a real estate investor and licensed California real estate sales agent. Realty411 currently reaches more personal investors around the nation with their in-house expos and events than any other realty investor publication in the world. Many expos are charity events where awareness and donations are raised for numerous worthwhile organizations, which focus on children, assisting the homeless, victims of domestic violence, and animal welfare.
For information, call: 805.693.1497 or visit http://realty411guide.com/events or
Our NEW expo website: http://realty411expo.com
Our NEW magazine website: https://realty411.com
Our REI WEALTH Monthly magazine: http://reiwealthmag.com
To contact us directly, call: 805.693.1497 or [email protected]
~~~~~~~~~~~~~~~~~~~~~~~~
ARE YOU INTERESTED IN SPONSORING THIS EVENT?
IF SO DOWNLOAD INFORMATION HERE OR VISIT OUR EVENTBRITE PAGE FOR MORE DETAILS AND PRICING: CLICK HERE!
>> Or here: https://thealamoexposponsor.eventbrite.com
>> EXHIBITOR BOOTHS STARTING AT ONLY $750 – DON'T DELAY!
Save
Save
Save
Save
Save
Save
Save
Save
Save
Save
Save
Save
Save
Save
Save
Save
Save
Save