Check out our new audio content!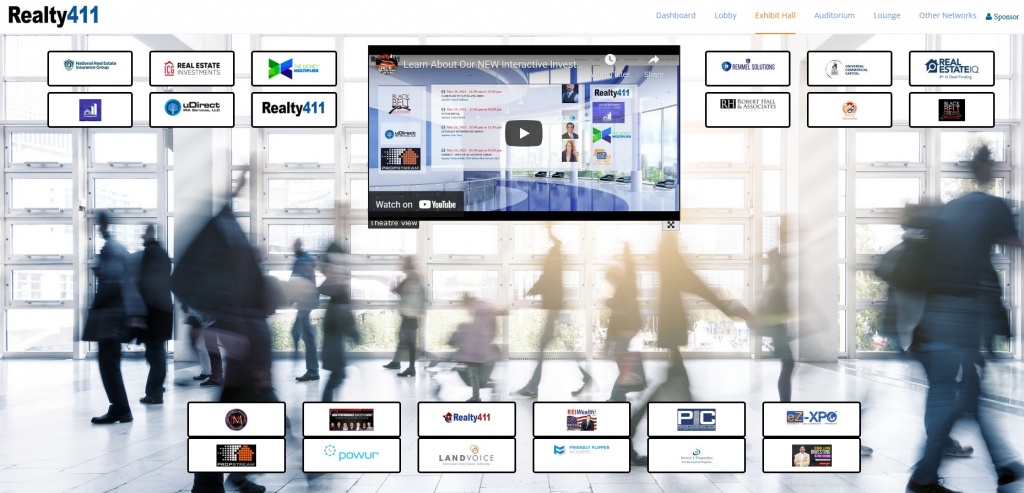 Realty411's Virtual Expo Network will include the following game-
changing features:
(1) Virtual Lobby Session Tracks
(2) Forum for ongoing discussion before, during and after
(3) Chat (Group, Private, Video and AI-Chatbot)
(4) Multiple Webinars to Enjoy, Plus LIVE Streaming by Session Tracks
(5) Social Live – Facebook Live, YouTube Live, Periscope Live, etc.
(6) Marketing Analytics for the Best Qualified Leads
(7) Private Expo Network Exchange to Connect Multiple Virtual Expos for Maximum Networking
Be sure to explore this amazing new platform and technology today, please register.
After registration, guests can explore the platform and get ready to
CONNECT LIVE and in real time with amazing experts on March 20th
and 21st, beginning at 8:30 am:
https://ezxpo.biz/realty411expo/attendee_register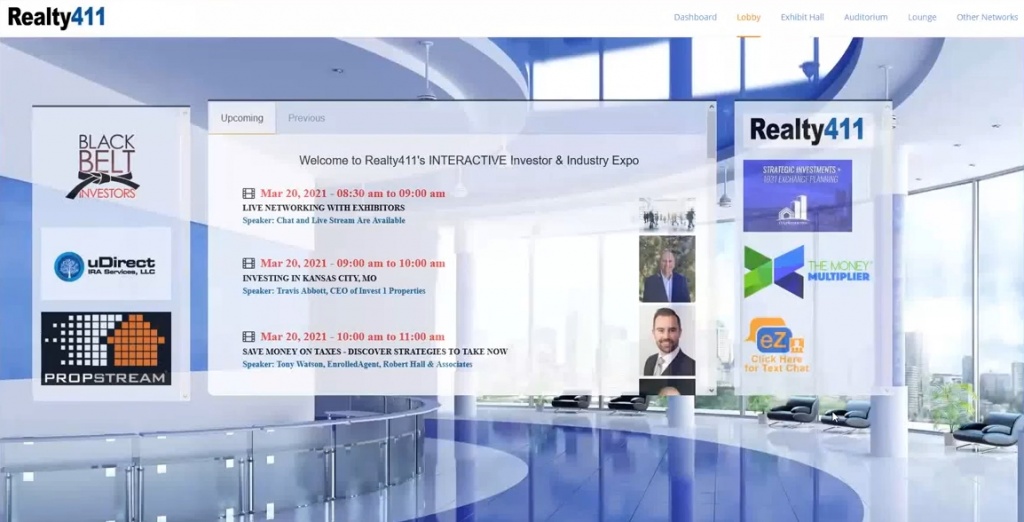 Be sure not to miss this exciting event introducing the eZ-Xpo technology. Guests have already signed up from around the nation.
In addition, this important event will allow individuals to engage with industry experts in real time via chat, as well as live stream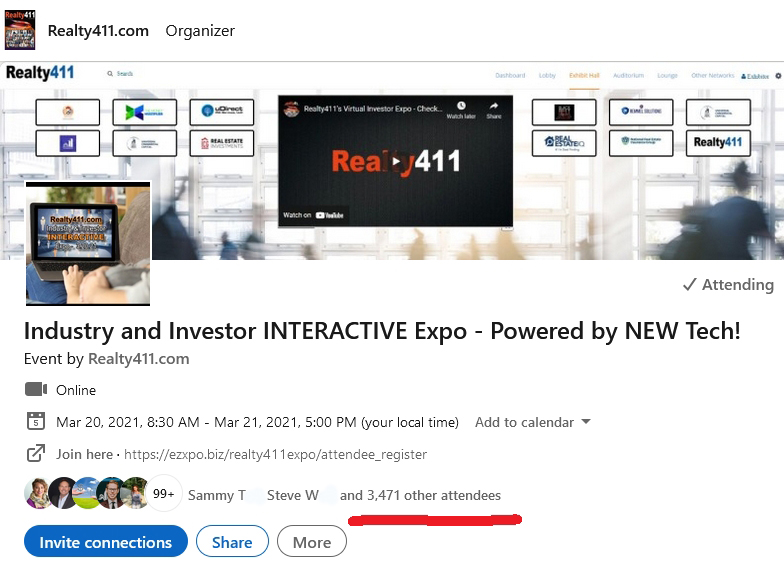 For questions or to inquire about speaking at a future Realty411 virtual industry event, please contact us: 805.693.1497.

---