Check out our new audio content!
As a realty investor or developer, urban properties probably comprise a significant portion of your bread and butter. Why was urban development so lucrative for so long? Big cities were magnets for people looking for more work opportunities and higher incomes. As a result, large city populations have been steadily increasing for the past 70 years, making them a good bet for investment dollars until the recent pandemic changed the landscape.
Population trends were expected to continue rising steadily until at least 2050. However, the past two years have brought unprecedented change to the real estate market. With so many disruptions, it may be time to rethink your real estate investment strategies. In fact, according to the latest trends, you should probably consider putting your money to work in smaller, less populated cities.
If you're considering a switch to smaller cities, keep reading for the three top reasons why the landscape is changing the way we invest in real estate, where to invest, and expert advice on completing a cross-country move.
Getting Personal Space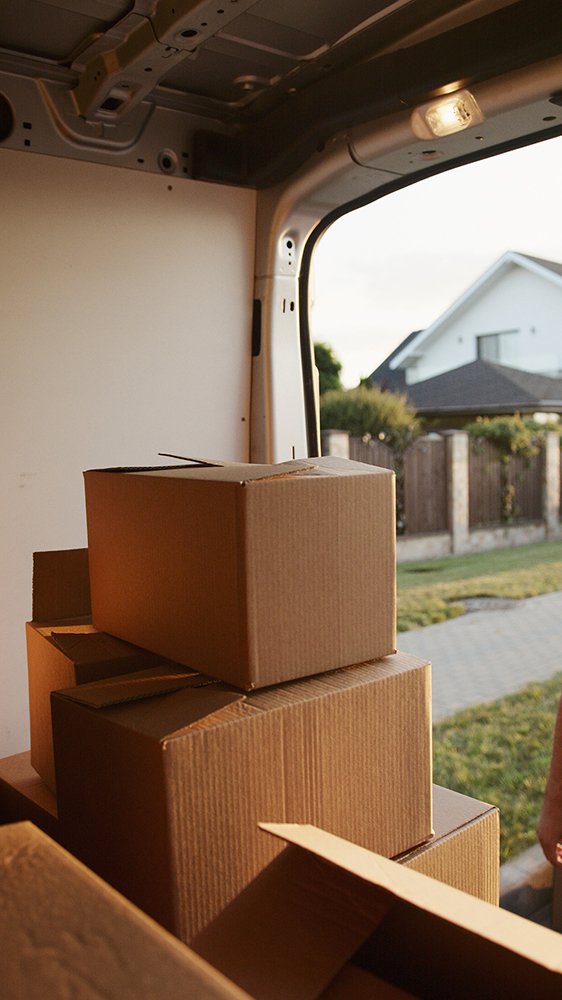 Social distancing mandates brought a new awareness to the concept of personal space. However, in a densely packed city, personal space has always been hard to come by. No matter how you slice it, city life means smaller spaces for living, working, shopping and even walking. It isn't easy to maintain a six-foot distance in a city like New York or Los Angeles.
In addition to social distancing, it is harder to quarantine in a small apartment than in a large house with a yard. Although a family in the city would typically have access to the outdoors, city spaces remain congested and may negate social distancing precautions. One example of this is the widespread outbreak in New York City early in the pandemic.
Although the pandemic wasn't cited as the primary reason that influenced people to move, the experience was an opportunity to re-evaluate their needs. For many who have lived in a densely populated area during these times, making a move to a less populated city has become an enormously attractive idea.
The Allure of Outdoor Space
Sure, city dwellers have parks and sidewalks for outdoor living. But, as recent times have demonstrated, nothing beats having a yard of your own. The pandemic has highlighted this need. Many of today's movers are looking for some space to stretch out and maybe even visit friends without risking infection.
For young families and retirees alike, the backyard is a haven for outdoor activities. They can build a pool, install a trampoline, do some gardening or have a barbeque. Whatever their interests, having a backyard means that they can quickly and safely access the activities they love without worrying about social distancing or virus outbreaks.
Less Money, Better Life
Less densely populated cities have much to offer. Smaller cities often have many of the same advantages as larger ones, with less congestion and more open spaces. For families, the benefits can include less crowded schools, less competition for extracurricular activities and the chance to be a part of a close-knit community. For retirees or singles, many of these cities still have great restaurants, a plethora of outdoor activities and exciting nightlife.
Living in a less-populated city can also improve health markers due to less stress, less pollution and more access to recreational activities. For many, the additional land means a chance to grow an organic garden for food or set up an outdoor fitness area.
Making the Switch
So, where are people moving to when they decide that big-city life isn't a good fit anymore? The top areas in the United States are:
Naples, Florida
Myrtle Beach, South Carolina
Venice, Florida
Hilton Head Island, South Carolina
Avon Park, Florida
Bluffton, South Carolina
Prescott, Arizona
Shelbyville, Tennessee
Although on the surface, it may seem like some of these cities have little in common, they all offer a relaxed and friendly vibe in beautiful natural surroundings.
Expert Advice for Cross-Country Moves
Moving cross-country to a smaller locale is no easy feat. Eugene Tolk, CEO of Verified Movers, a review site designed to help families and businesses find reputable cross-country moving services, said there are several things those eyeing a cross-country move should keep in mind.
"Shopping around for the best prices is the key element to making a cross-country move go smoothly," he said. "It's inevitable that there are going to be unexpected costs when moving, so keeping your known prices low is essential."
Getting creative when packing – using towels for padding to save on bubble wrap and using suitcases instead of cardboard boxes – is another pro tip, Tolk said. And when hiring movers, be prepared to do the one thing you might not want to do.
"When hiring professional movers, the best thing to do is get out of their way," said Tolk. "I know it's in a lot of people's nature to hover and try to manage, but cross-country movers know what they're doing and how to do it best. You'll only slow down the process, so kick back, relax, let them do their job, and get on your way to your new home."
---
About Verified Movers:

Verified Movers is a trusted review platform that publishes reviews, customer testimonials and experiences with moving companies. Verified Movers is dedicated to helping people find the best moving services solutions for their needs. Whether people plan to move down the street or across the globe, Verified Movers is here to provide them with the best choice of professional moving companies to get them there. The platform offers the option to both research and share reviews for different professional movers country-wide. In addition to this, it also provides the options for those same moving companies to create their own profiles and promote the services they offer to clients. To learn more, please visit: https://verifiedmovers.com/.