Oct
7
Sat
Creative BRRRR Strategies Mastermind & Philly Realty411 – October 7th, 2023, 10am-3pm

@ Philadelphia School of Massage & Bodywork
Oct 7 @ 10:00 am – 3:00 pm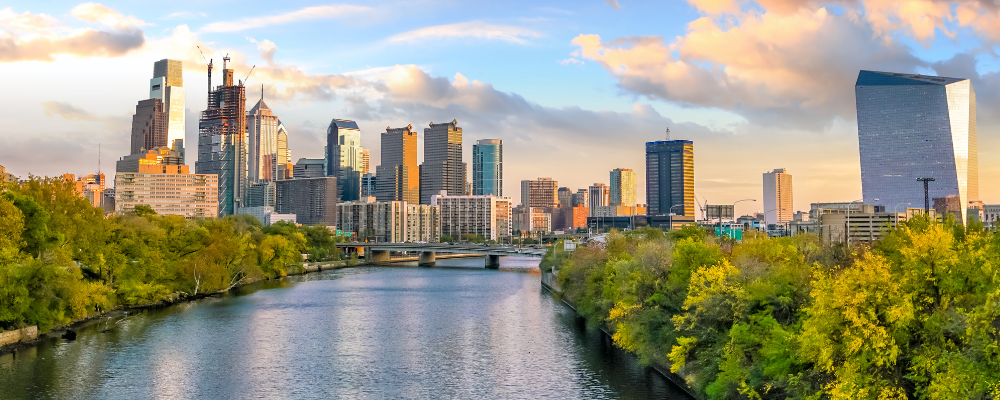 Don't miss the opportunity to connect in Philadelphia, Pennsylvania once again for an educational boot camp. At this event, guests will have the opportunity to learn directly with top business and real estate leaders. Experienced educators will share their knowledge and strategies for guests to have a better understanding of the current real estate market. Join us and gain the insight to implement a game plan for success. This boot camp will include top-level industry information and fantastic networking.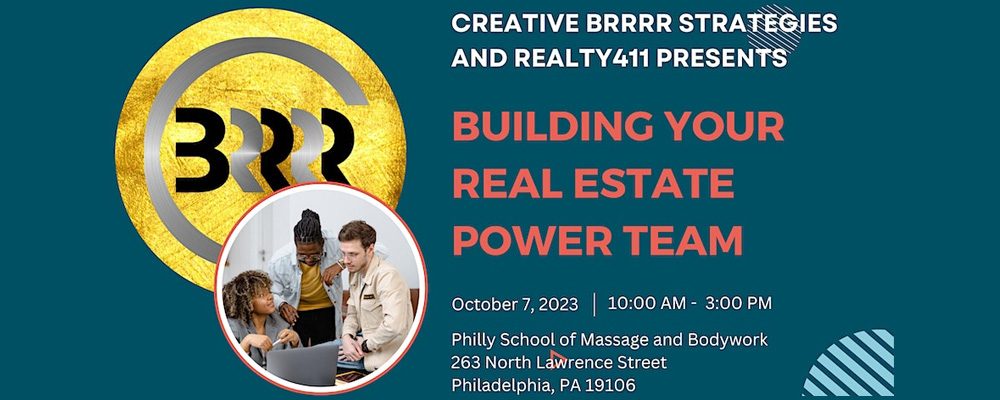 Date: October 7th, 2023
Time: 10am-3pm
Location: Philadelphia School of Massage & Bodywork, 263 N Lawrence St, Philadelphia, PA 19106
Mindset: 'Education, Networking & Creating Opportunities a Workshop Setting'
Registration Cost: $99.00 Person – Includes Breakfast, Snacks & Lunch
Mike Lautensack
Owner at Del Val Property Management LLC
TOPIC: The 10 Reasons Why Real Estate Investors Should BRRRR with Professional Property Management for Maximum Wealth
Stephen Chatto & Roland Jefferson
TOPIC: Wholesaling Real Estate as the foundation to success in all areas of real estate investing.
Overview: A dive into the nuts and bolts of what real estate wholesaling is and is not. This presentation will be real, diving into what is involved, good and bad, in running a successful wholesale business from two full-time real estate investors with hundreds of transactions closed. Not only will you understand and learn the real ins and outs of real estate wholesaling, but you will also learn how the lessons learned operating a wholesaling business translate into effectively running real estate businesses across many niches.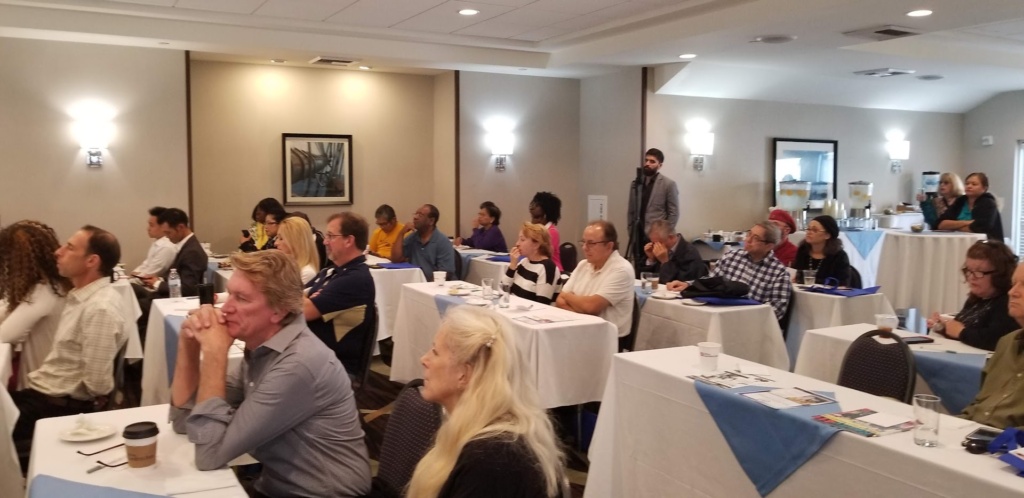 Bob Chessick
Chesspin Corporation
TOPIC: Business Strategy Without The B.S.
Incorporating for Real Estate 101 with Bob Chessick
👉 The Corporate Transparency Act is coming, and it impacts your LLC – Is your LLC ready for 2022?
🔷 Topics will include:
✔ Types of companies
✔ Tax implications
✔ Use of multi-company structures
✔ The new Corporate Transparency Act
---
article continues after advertisement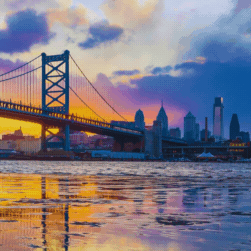 ---
Eric Mauz
Owner, MB Capital Solutions
TOPIC: Expand Your Real Estate Business with Unsecured Business Lines of Credit
3 types of Unsecured Business Lines of Credit
Credit Guidelines to Qualify
R.E. Investor Client Case Study – How clients have used their credit lines for BRRRR Method and Fix & Flip Project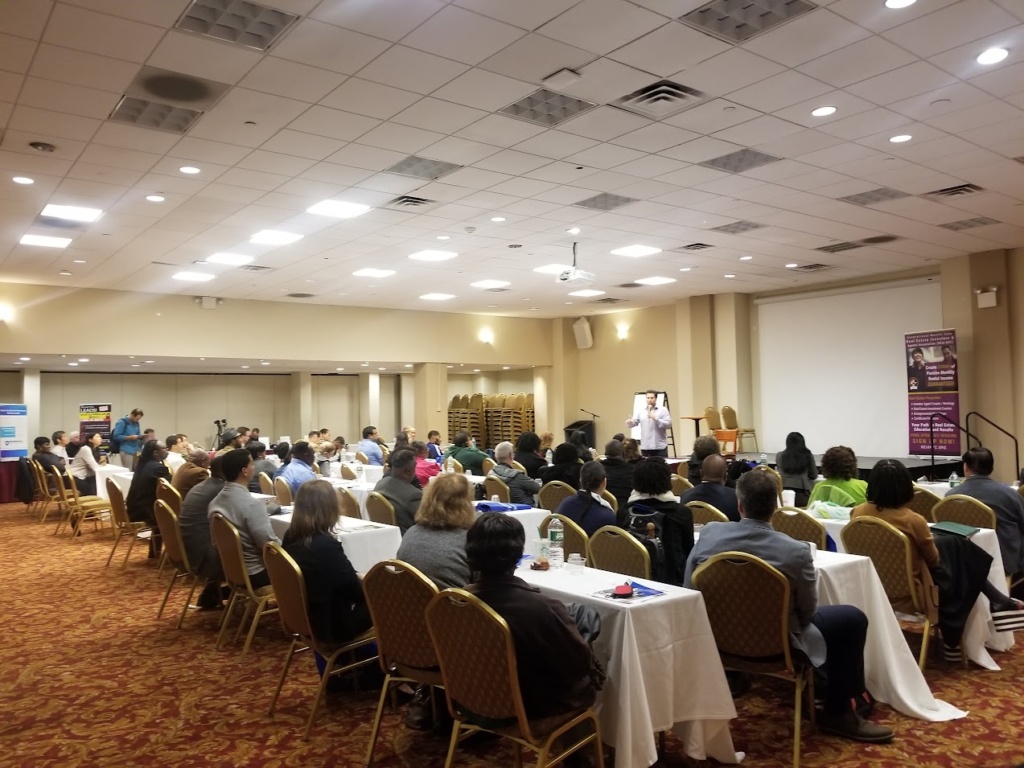 Joseph V. Scorese
National Sales Director, BRRRR Loans
TOPIC: Leveraging Direct Private Lending
Leveraging Direct Private Lending can be a great way to create passive income from real estate and understand Lending Options owning rental properties. But there is a lot to learn before diving in! This Presentation has everything you need to know to provide better knowledge to Real Estate Professionals, Agents & Services in the Investment Space on Direct Private Lending!
---
article continues after advertisement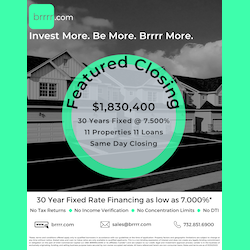 ---
We will cover:
• Rentals Loans
• Fix & Flip Loans
• Portfolio Rental Loans
• Multi-Family Bridge Loans
• New Construction Loans
• Fix to Rent Loans
• Blanket Loan Programs
• 5+ Multi Family & Mixed-Use
• DSCR & Bank Statement Loans
• Non-Recourse & Recourse Options
• Unsecured Business Lines of Credit
• Foreign National Loans
YOUR HOST: This educational boot camp is hosted by Joseph V. Scorese. Mr. Scorese is a mortgage industry professional who is committed to helping his clients. He has more than 20+ years of successful experience in loan origination. Joseph continues to work in the mortgage lending industry and has built a career as a talented and reliable Mortgage Banker.

Oct
21
Sat
4th Annual Los Angeles Real Estate Grand Expo Returns on Oct. 21st Showcasing Top REI Educators

@ Iman Cultural Center
4th Annual Los Angeles Real Estate Grand Expo
DATE: Saturday, October 21st, 2023
TIME: 9:00 am to 6:00pm
LOCATION: Iman Cultural Center, 3376 Motor Ave, Los Angeles CA 90034
Past Keynote Speaker – Rick Sharga: "What to Expect in the Post-Pandemic Real Estate Market"
FREE ADMISSION – FREE PARKING
Watch a video from the 2021 Expo:
Please join us on Saturday, October 21st, 2023, 9:00 am to 6:00 pm, for our "4th Annual Los Angeles Real Estate Grand Expo." The theme of last year's Grand Expo was "Investing in a Pre-Recession Market." The Annual Los Angeles Grand Real Estate Expo is presented by the Los Angeles County Real Estate Investor's Association, Sam's Real Estate Club, and Realty411.
Every year the event hosts twelve national guest speakers (in breakout sessions), and a huge Vendor Expo area with over 60 real estate related vendors. Best of all, this Grand Expo is complimentary for all investors and real estate professionals to attend.
Our unique selection of national speakers have decades of real estate experience and share their strategies to help our guests start or expand their real estate portfolios. Don't miss this exciting opportunity to rub elbows with the best and the brightest from around the nation all in one location and all in one day. We look forward to seeing you there.
Don't miss LA Grand Expo's Exhibition Hall!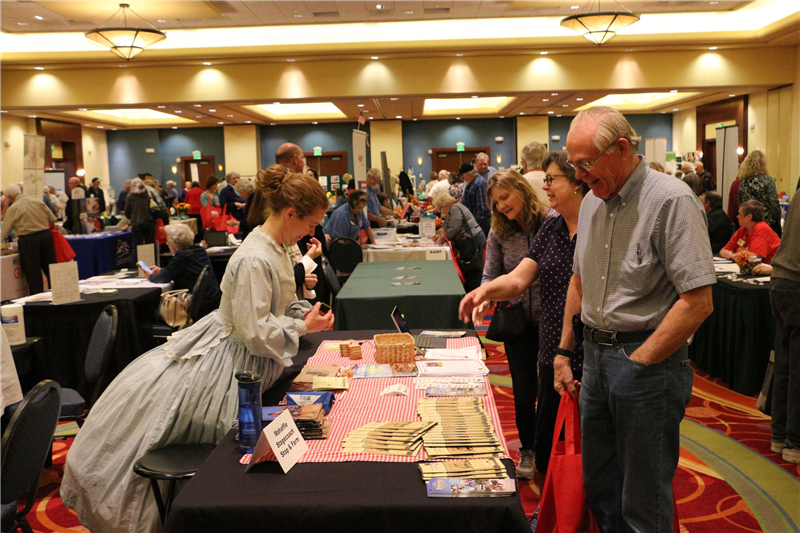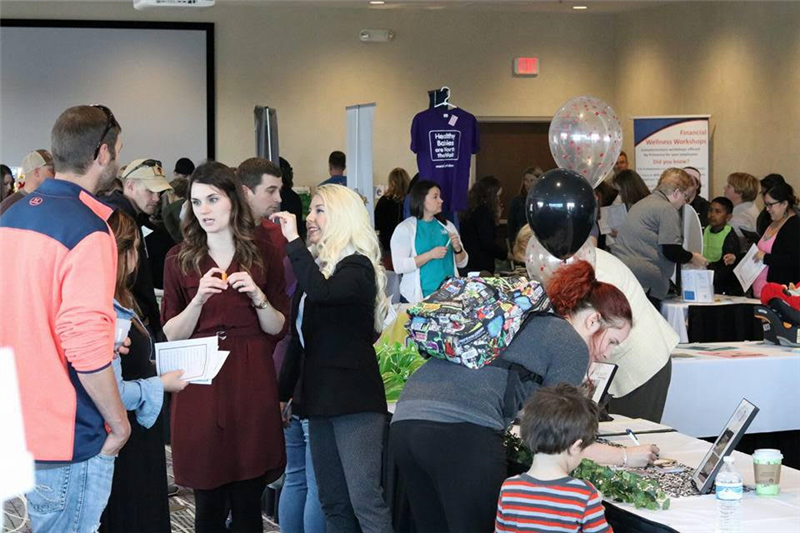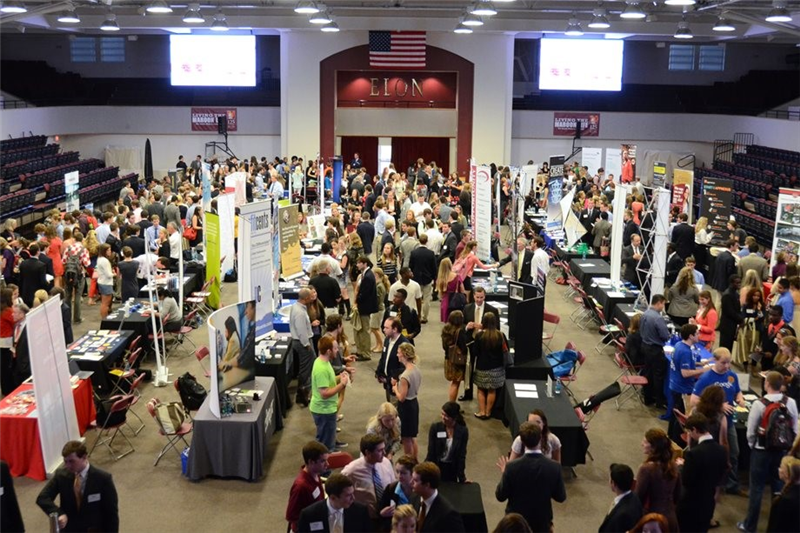 Don't miss the LA Grand Expo's special Vendor's Expo. The area will be open all day (9:00 am to 6:00 pm). The "Vendor's Expo" has a collection of over 60 of the finest real estate vendors in Southern California. Find all the professional services needed to become a successful investor, including: private lenders, title companies, data services, CPA, escrow companies, building suppliers, title insurance, home inspectors, business credit, tax auctions, Realtor services, hard money lenders, Airbnb, mortgage brokers, 1031 exchanges facilitators, contractors, out-of-state investment opportunities, insurance agents, credit repair consultants, staging companies, and much MUCH more!
Expand your "Dream Team" of real estate professionals that are eager to help you succeed. Be sure to please RSVP below.
TOPICS COVERED INCLUDE:
How to fix and flip houses
How to profit with tax deeds
Where to invest in a shifting market
How to invest in multi-residential apartment buildings
How to buy foreclosures and probates
Be the lender, not the borrower
How to get started investing in real estate
Do's and don'ts when dealing with tenants
How to renovate a house
How to wholesale (assign) properties
And much, much more!

Nov
11
Sat
Realty411's Investor Summit in New York City – Mingle in Manhattan

@ Estonian House
Nov 11 @ 9:00 am – 5:00 pm
Join Us for 1 Special Day and Learn How to Grow Wealth with Real Estate – Our Network Owns Properties Across the Nation!
Date and time:
Saturday, November 11 · 9am – 5pm EST
Location:
Estonian House 243 East 34th Street New York, NY 10016 United States
---
article continues after advertisement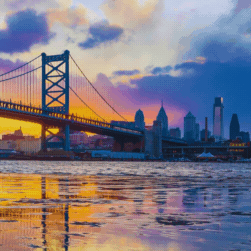 ---
Learn Real Estate Investing with Realty411 – Join Us for Our In-Person Event in New York City!
Investors, take a moment and grasp this opportunity — the chance to network with sophisticated real estate investors joining us from throughout Texas — as well as from around the nation! This summit will help you gain specialized insight and knowledge about real estate investing, entrepreneurship, finance and other life-changing insight. The information shared on this day could catapult your real estate portfolio to new levels.
This one-day conference has something for everyone regardless of their experience level in real estate. Join us for this memorable day and receive knowledge for a lifetime.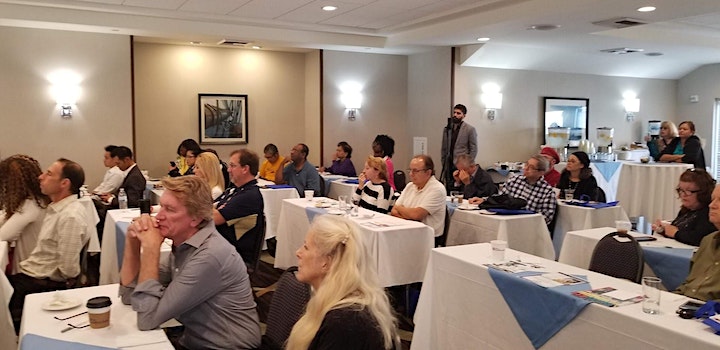 Learn the Latest Niches in Real Estate + Connect with Influential Investors from across the nation in Manhattan. We expect guests from around the nation to join us. Registration begins at 8:30 am. The education begins promptly at 9 am. Are you ready to Grow Your Real Estate Business, Portfolio and Network? This is Your Chance to meet TOP Leaders in REI, Local & National Experts. Learn from Leaders & Industry Pros Meet Local PLUS Out-of-Area Investors NON-Stop Tips for Real Estate Success Bring Lots of Business Cards This special and life-changing Real Estate Summit is produced and hosted by Realty411.com. Since 2007, we have dedicated our time, resources and energy to help expand real estate investing knowledge and education by producing complimentary magazines, virtual conferences, webinars, podcasts, and live events. We have reached thousands of real estate investors across the nation in person.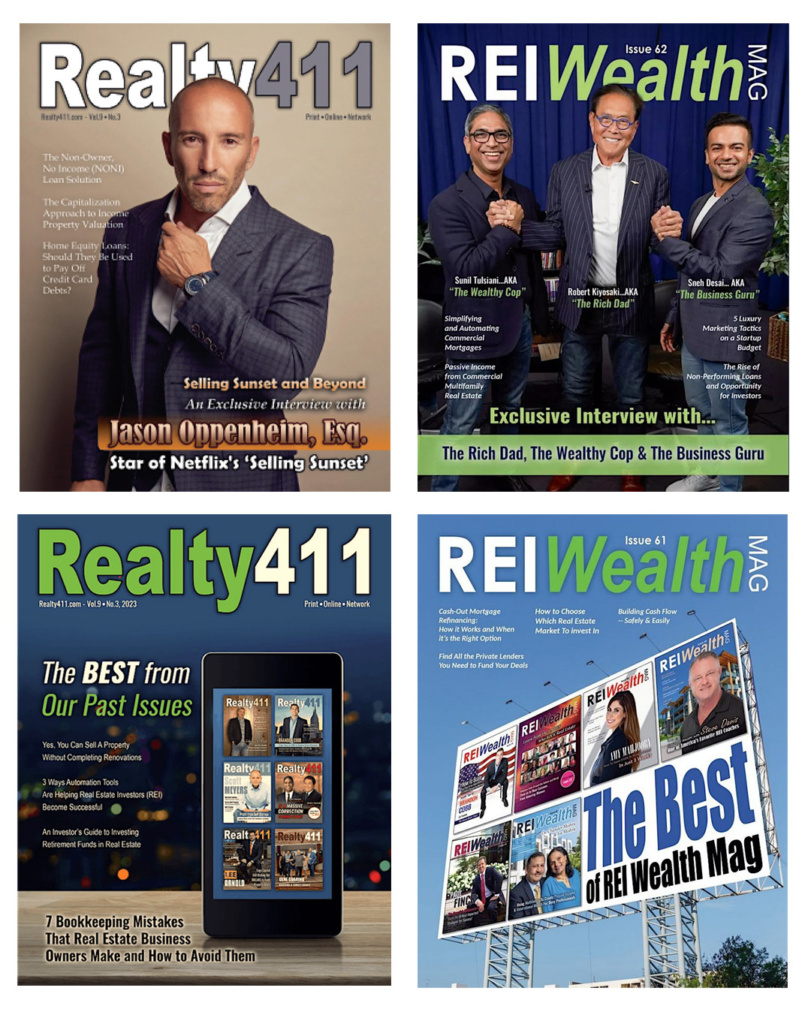 Discover our latest Realty411 magazine, CLICK HERE!
We also produce REI Wealth magazine, which is the longest-running magazine for investors specifically developed for online readership. Our digital, interactive issue is designed to be read and viewed online. We now also print copies of this fabulous publication as well. Download our latest issue,
CLICK HERE
.
INVEST YOUR TIME HERE FOR ONE SPECIAL DAY OF NETWORKING & MOTIVATION – TAKE YOUR REAL ESTATE KNOWLEDGE TO A WHOLE NEW LEVEL.
---
article continues after advertisement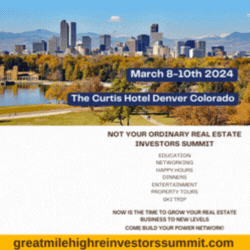 ---
Learn with PROVEN Leaders in the Industry:
Receive the latest REI knowledge from active investors
We feature the latest technology to expand your income
Meet other investors with common goals and mindsets
Develop relationships with leaders in the industry
Share your opportunities with potential clients
Learn how to save money with our Realty411VIP.com members' network
Realty411's publisher has owned national rentals for many decades
We will share life-changing information unavailable anywhere else
We host real estate events to meet our readers and to spread industry updates
Our mission is simple: To provide realty knowledge and resources so that everyone can learn about the benefits of investing. We hope you to see you in person soon. Please register today to receive information about our speakers, sponsors and special updates.
---
Learn live and in real-time with Realty411. Be sure to register for our next virtual and in-person events. For all the details, please visit Realty411Expo.com or our Eventbrite landing page, CLICK HERE.