Are you ready to SKYROCKET your life in 2015?
Realty411 wants to help you maximize your opportunities this year by giving you the resources, strategies and techniques to take YOU to a whole new level.
We start the year by unveiling our newest print publication, CashFlow Express, featuring Tarek and Christina El Moussa from the hit TV show "Flip or Flop." Readers will get an insider perspective on what it takes to make it as a full-time rehab real estate investor in the most competitive market in the nation: Southern California.
In addition to featuring the famous rehab couple from "Flip or Flop", the new CashFlow Express features the latest information about alternative energy and how that sector affects the real estate industry. Some of the highlights include Green Energy resources, such as the benefits of solar as well as investor opportunities in hydro power. Important industry leaders are also interviewed, such as Randy Reiff, CEO of FirstKey Lending, based in New York City.
CashFlow Express began in 2010 as an addition to the glossy Realty411 and, its alternative cover edition, Real Estate Wealth. Pliagas created a financial newspaper to deliver investment strategies and techniques to readers in an effort to assist them in creating passive income.
Advertising sponsors for CashFlow Express include: B2R Finance, New Harvest Ventures, The Entrust Group, FirstKey Lending, Real Wealth Network, HomeVestors of America, Robert Hall & Associates, MondayOne, Esurance, Shen Yun 2015, Next Generation Trust Services, Diamond Farming Probate, Pitbull Hard Money Conference, New Direction IRA, Inc., US Probate Leads and Asset Protection Services, among others.
CashFlow Express is distributed in California as well as across the nation via Realty411's network of independent distributors who place the publication in libraries, coffee shops, high-end grocers, banks, shopping malls, car wash centers and more. The newspaper is also mailed to selected real estate investor groups, Meet Up directors and clubs, Chamber of Commerce offices, influential brokerages, media executives, as well as political and real estate leaders. In addition, the publication is distributed at expos and mixers produced by Realty411.

"Our newest Cashflow Express issue is the largest ever thanks to the support of our industry and real estate community," says Linda Pliagas, founder and editor. "Now the fun part beings, distributing it directly to our readers and fans at our live events around the country."
Realty411 publishes Cashflow Express and co-publishes REI Wealth Monthly. The company is hosting numerous expos around the country in 2015. In the first quarter Realty411 will host events in the California cities of Beverly Hills (January 28th, please see http://beverlyhillsmastermind.eventbrite.com), Newport Beach (February 28th, please see http://ocrealestateexpo.eventbrite.com), and San Jose (March 21st).
Next, Realty411 will meet and greet guests in Phoenix, Ariz. (April 11th), and Long Island, New York (April 25th).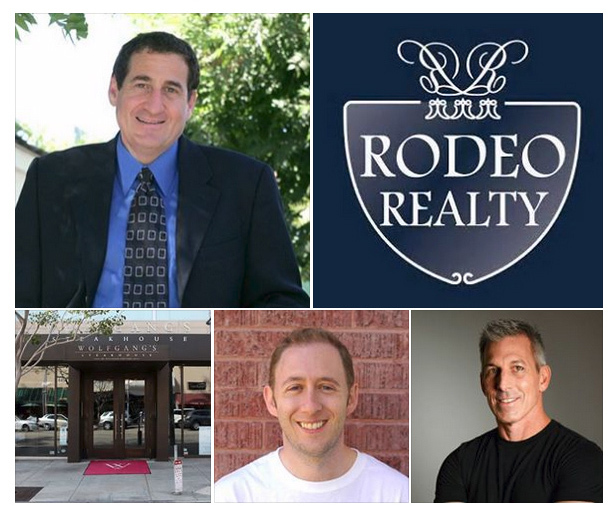 "For me, the best part of running this company is the connections that I make with people," Pliagas says, adding: "I love hearing their real estate stories and details about of their transactions. It's inspiring to see how they develop throughout the years as investors."
CashFlow Express will be celebrated in Beverly Hills on January 28th with a VIP industry mastermind mixer at Woflgang's Steakhouse, located at 445 N. Canon Drive in Beverly Hills.
Savory appetizers, four phenomenal speakers, and approximately 50 diverse investors, entrepreneurs and industry leaders will be in attendance, including: Rodeo Realty, Real Wealth Network, New Harvest Ventures, uDirect IRA Services, Reesio, Los Angeles Investment Club, Largest Mixer, HomeVestors of America, Robert Hall & Associates and more.
For further information about this event, as well as our other national expos, please contact our office at: 805.693.1497. We invite you to be our guest at any of our real estate events and to view, download and/or print the latest issue of CashFlow Express below or CLICK HERE.
To receive a copy of CashFlow Express by mail, please join our Realty411 Network @ http://realty411guide.com/network