Check out our new audio content!
Hundreds of real estate investors have registered for Realty411's Investor Summit in Southern California.
The special one-day educational event will take place on Saturday, August 20th, 2022, starting at 9 AM PT.
Realty411's Investor Summit will feature fantastic educators and companies ready to serve your many real estate needs.
Wonderful resources will be shared, plus guests will have access to private capital sources, property management, and more.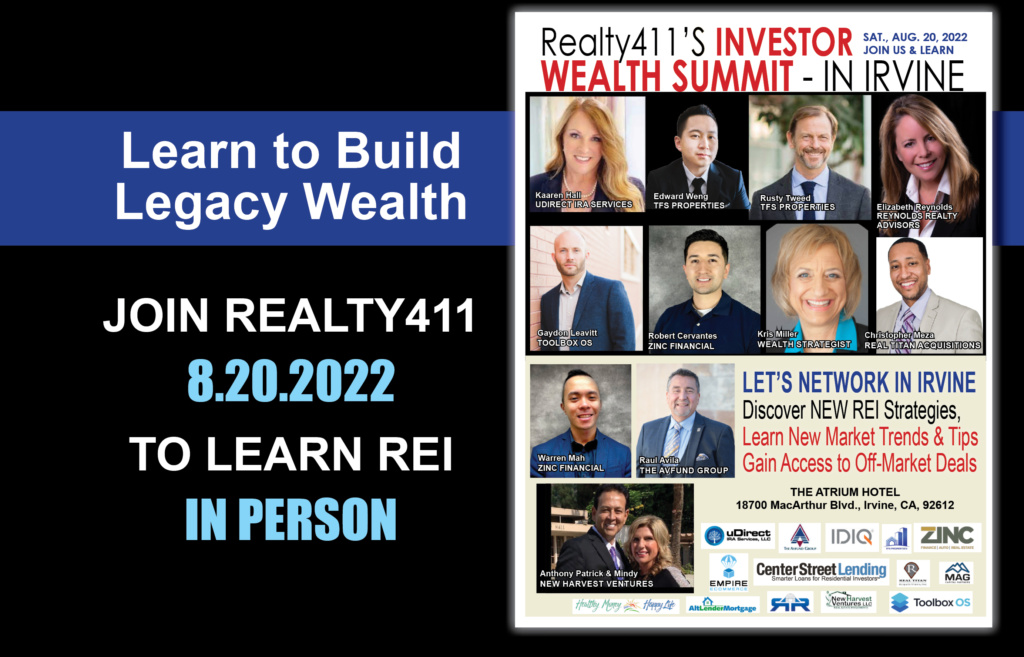 VIP tickets are now sold out for this event; however, General Admission tickets are complimentary and are still available.
Realty411 will be hosting educators from around the nation for this event, plus many guests are traveling from throughout California for this event. Many guests will be driving for hours from surrounding counties to attend this long-awaited in-person event.
For more information, please visit: https://www.eventbrite.com/e/349852075977
To Download the Summit Schedule, CLICK HERE.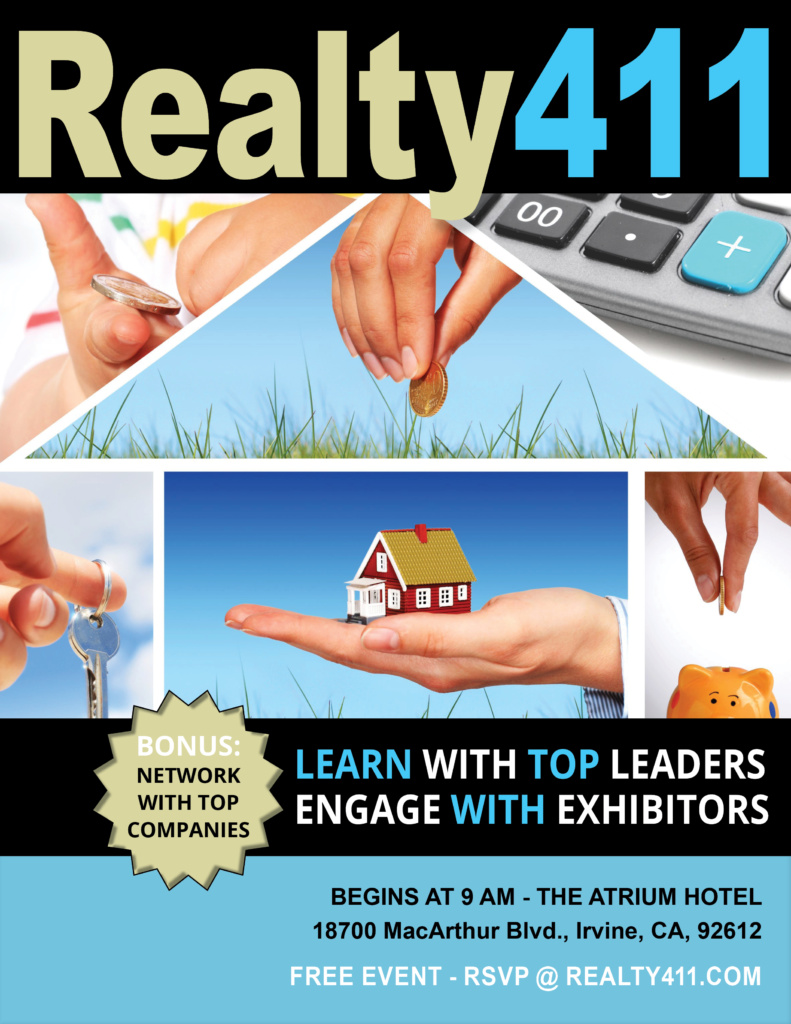 DOWNLOAD OUR
EVENT SCHEDULE,