Check out our new audio content!

---
Top Educators Share Insight
at Our Online Investor Summit
Get ready for Realty411's informational two-day online Investor Summit. Regardless of your level of expertise as a real estate investor, be sure to join us for incredible insight at this event.
Guests will not only learn in real time, but they will be able to engage directly with educators via chat. This is the place to ask your most difficult real estate and business questions.
Be sure to pencil in this life-changing virtual seminar designed to bring you up close and personal with leading experts. Make connections with top industry leaders and gain insider knowledge to skyrocket your net worth.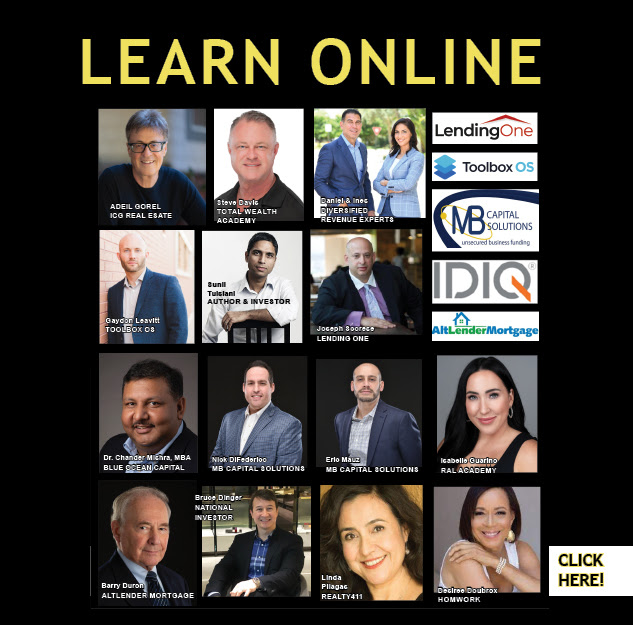 For this two-day online webinar guests will learn information about the following topics:
* Cities Where Top Investors are Buying In
* How to Profit with Long-Distance Rehabbing
* How Private Capital Can Help Investors Leverage
* Steps to Creating a Game Plan to Win as an Investor
* Developing Relationships with Leaders of Influence
* The Latest News on Finance and Mortgage Lending
* How Your Mindset Determines Your Investment ROI
* Identity Theft Protection Safety Education
* Information about Business Lines of Credit
* How to Structure & Profit from Short-Term Rentals
* Learn How Technology Can 100X Your Business
* Discover How to Own a RAL (Residential Assisted Living) Home
* And so much more – top experts – great insight!

Realty411's virtual Investor Summit is sponsored by MAG Capital Partners
---
Follow us on: