Check out our new audio content!
Acquisition adds more than 150 homes to Poplar's growing management portfolio, marks company's entry into Arizona
CUPERTINO, Calif., — Poplar Homes, the tech-enabled property management company changing the way independent single-family rental investors and multifamily owners manage their rental properties, today announced it has acquired Venture REI's single-family for rent property management portfolio. The acquisition marks Poplar's entry into Arizona and adds 152 homes in Scottsdale to the company's property management portfolio as part of its national expansion.
Venture REI's short-term rental and investment client property management portfolios were not part of the transaction, and these properties will continue to be managed by Venture REI. Terms of the transaction were not disclosed.
---
ADVERTISEMENT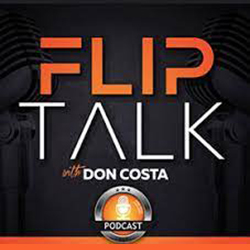 ---
Over the past two years, Poplar has significantly expanded its doors under management through 16 strategic acquisitions. "We're thrilled to be entering the Phoenix market, which is home to some of the largest single-family for rent operators in the country. The combination of Poplar's model, which leverages technology with experienced on-the-ground property management teams, and Venture's local expertise levels the playing field for the mom-and-pop investors competing with large institutional investors," Poplar Co-Founder and CEO Greg Toschi said. "The slowing rental market is a great opportunity to demonstrate the power of Poplar's model. In addition to having the data and operating leverage needed to properly price and market properties, our clients have the assurance of Poplar's rent guarantee and eviction protection as well as the benefit of unique renter offerings that allow them to differentiate their properties in a competitive market."
The acquisition is the latest in a series for Poplar, which serves individual property owners who control two-thirds of the $85 billion single-family rental market, owners of small multifamily properties and individuals looking for a better way to rent while pursuing their dream of homeownership.
Over the past two years, the company has significantly expanded both its doors under management and geographic presence through 16 strategic acquisitions. Poplar currently has 15,000 rental properties under management in 25 markets across 17 states and plans to expand to 20 new markets and reach 30,000 doors in 2023.
---
ADVERTISEMENT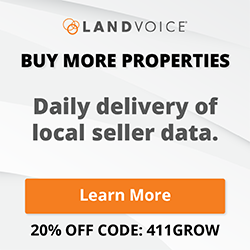 ---
"We grew our single-family rental portfolio organically and it was important that we provide our clients with a provider that offered a best-in-class experience," said Venture REI Founder Dan Noma Jr. "Poplar shares our commitment to offering unmatched service. This, combined with its tech-forward industry-leading platform, offered the best fit for our team and our clients."
Lindsay Shoenfeld joins from Venture REI to serve as Poplar's property manager in Arizona. Poplar combines its proprietary tech-enabled property management platform with the expertise of local property management teams to provide individual property investors with access to the tools and services typically only available to large institutional investors. In addition to being able to track the performance of their investment properties in real time, Poplar clients have the benefit of their properties being managed by local property management professionals as well as guaranteed rent and eviction protection.
For renters, Poplar provides the ability to tour, get approved and rent properties online. They also have access to Poplar's troubleshooting platform, which resolves two-thirds of maintenance issues remotely as well as local property management teams. In keeping with the company's mission to partner with customers through every step of their real estate journey, Poplar's StreetCred program is designed to help renters achieve their homeownership goals.
---
Learn live and in real-time with Realty411. Be sure to register for our next virtual and in-person events. For all the details, please visit Realty411Expo.com or our Eventbrite landing page, CLICK HERE.