Check out our new audio content!
California real estate investors from throughout the Southland will unite Saturday, December 14th in Marina del Rey, Calif., to celebrate Realty411's new magazine with subscribers, readers, and fans, as well as new guests.
The event is attracting hundreds not only locally, but also out of state. The one-day complimentary conference, titled "Realty411's Coastal Wealth Summit" will be held across from the harbor at the Hilton Garden Inn, 4200 Admiralty Way, Marina del Rey, Calif.
Free parking is available for all guests inside the underground parking structure on the hotel premises. Realty411 will highlight important topics of interest for today's savvy investor. It's a day that simply should not be missed. For complimentary tickets while they last, CLICK HERE.
What can our guests expect at this special holiday investor gathering?
High-end networking, vital information, personal stories from years of experience await our special guests. PLUS, the latest real estate news, tips, techniques, and strategies will also be shared.
Guests who join us will have the opportunity to network and learn from active investors who are engaging in up to 16 rehabs per month, in California as well as out of state.
Additionally, conference attendees will meet professionals joining us from around the nation. Our speakers are ready to share their personal experiences in the real estate space, both the good and the bad.
Our top-level speakers are professionals in their respective industries; and they are joining us to answer any and all questions you have, regarding:
Financing Your Next Deal
Learn About Private Capital Partners
Probate Investing Insight
Tips for Investing in California
Out-of-State Property Education
1031 Exchanges – Grow Tax-Free
Infinite Banking Strategies
Proper Asset Protection
Right Mindset Focus
Plus, Social Media Marketing
This memorable day will bring you quality content, plus provide you with fantastic local and national contacts during our networking breaks.
To register for this event, please CLICK HERE.
Meet the following educators at the Coastal Wealth Summit:
Randy Hughes – Mr. Land Trust
Rusty Tweed – TFS Properties
Josh Ziegowky – The Money Multiplier
Jason Kennedy – Local/National Investor
Paul Wilkins – Approved Inheritance Cash, Inc
Event Emcee:
Jeremy Rubin – The Friendly Flipper
Active Real Estate Investor and Social Media Influencer
Special thanks to our sponsors:
The Fortune Law Law Group and Investment Club of America
Plus, learn about our private capital partners who help Realty411 readers acquire the funding they need to close more transactions.
To learn more about this event and/or register, please CLICK HERE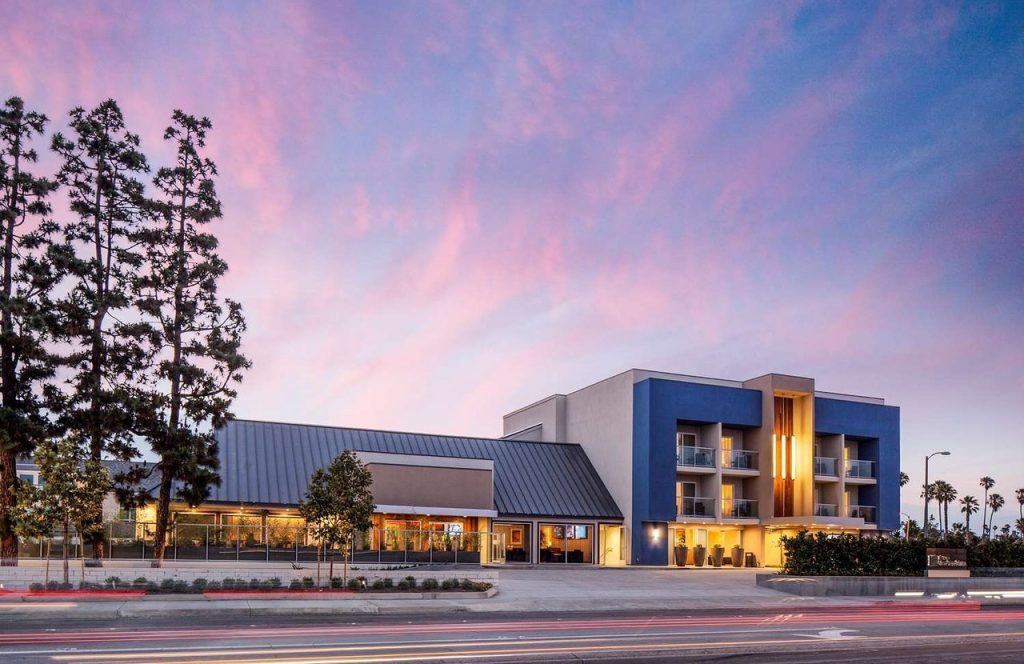 Based in Santa Barbara County, Realty411 reaches real estate investors in every state in nation, according to Flagcounter.com. Website statistics also reveal unique visitors from 135 countries, which highlight the publication's daily, diverse readership.
Realty411's Coastal Wealth Summit will be the company's last event of 2019.
"This event gives us the opportunity to celebrate our two new issues," says Linda Pliagas, publisher. "We have our new Realty411 issue featuring the master of self-storage investing, Scott Meyers. Plus, our new REI Wealth issue with The Millionaire Maverick, Paul Finck."
She smiles and continues: "These two amazing gentleman have given so much knowledge and insight to others. Honestly, I'm just so honored for the opportunity to feature them in our publications."
To register for this event, please CLICK HERE.
In addition, the newest edition of REI Wealth magazine will also be available. Started in 2011 by an entrepreneur in San Diego, REI Wealth was acquired by Realty411 to increase readership, staff, and resources.
The magazine is designed specifically for online viewership and reaches all of Realty411's 72,000 readers, as well as their own subscription base.
In January 2019, REI Wealth expanded from an online-only publication to also a print magazine. The 100-page publication is now available for purchase and is being mailed to readers across the nation.
Guests of this spectacular one-day Coastal Wealth Summit will enjoy both publications, plus enjoy fantastic networking and insightful tips as well.
Date: 12.14.2019
Time: 9am to 5pm
Location: Hilton Garden Inn, 4200 Admiralty Way, Marina del Rey, Calif.
To learn more about this event and/or register, please CLICK HERE or call 805.693.1497. For text messages: 310.994.1964 or via email: [email protected]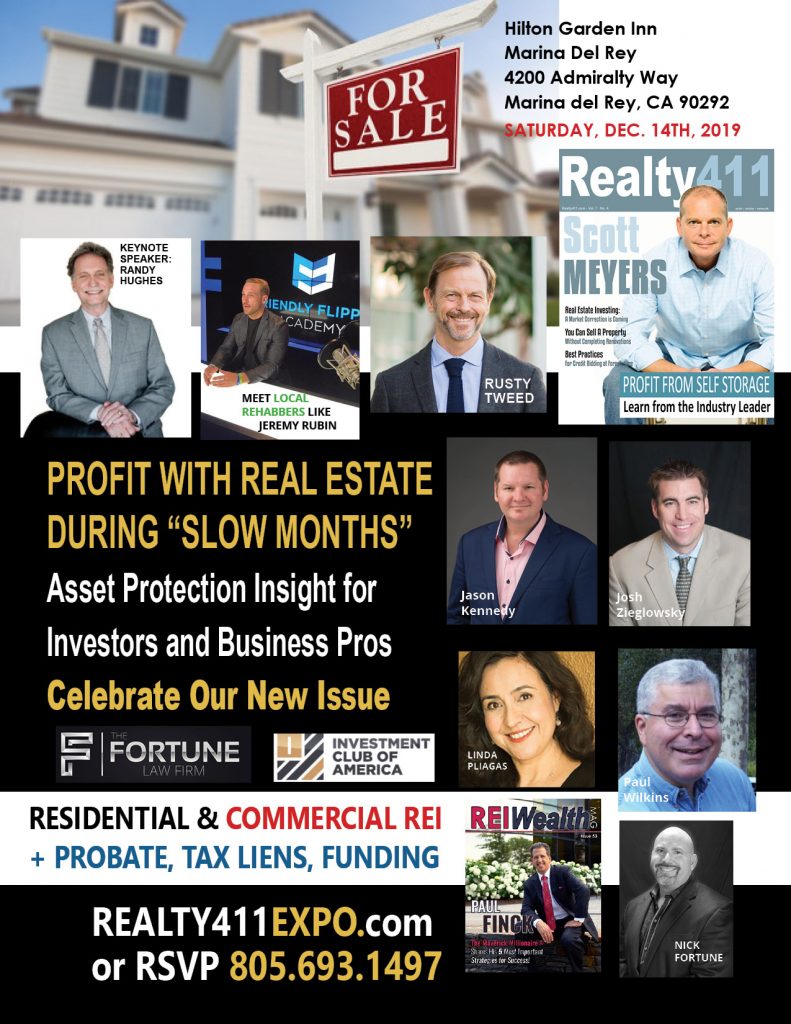 WOULD YOU LIKE TO SPEAK AND/OR EXHIBIT AT THIS EVENT, CALL US @ 805.693.1497 AND BE A PART OF THIS SPECIAL DAY.