BY TIM HOUGHTEN
In an exclusive interview, CEO of Specialized IRA Services, Edwin Kelly, reveals new insights on how individuals, business owners and real estate promoters can leverage more options to accelerate their investments, fatten their net returns and reduce risk.
CLARITY, CHOICES & CONTROL
With ongoing concerns about the lack of fiduciary responsibility in the financial services industry and rising public awareness of the poor deal they may be getting from old-school investment banking houses, along with increasing pressure to catch up on savings and passive income, we've never before needed more clarity, choices, and control.
We need to know what we are investing in, be able to choose from a good variety of investment options, and have more clarity about what fees are and what we are really netting. Self-directed individual retirement accounts have become one of the best way to achieve this.
This is where Specialized IRA Services comes in…
OPEN UP A WHOLE MENU OF SELF-DIRECTED INVESTMENT OPTIONS
There are a number of self-directed IRA (SDIRA) custodians or administrators out there. One of the ways Edwin Kelly's firm differentiates itself is by providing individual investors with more flexibility and options.
IRA OPTIONS
Some only do certain types of IRA structures, even though there are many to choose from. Some only service a very limited selection of investments. Not here. Kelly says, "with us you can invest in anything that the government will allow."
Often that includes precious metals, real estate, businesses, mortgage notes, and private lending opportunities.
In addition to the ambiguous 'self-directed IRA', Specialized IRA Services can help with self-directed services for those with real estate IRAs, IRA LLCs, SEP IRAs, Roth IRAs, SIMPLE IRAs, and 401ks. Plus, they can even help you with leveraging funds in Education Savings Accounts (ESAs) and Health Savings Accounts (HSAs). Using a combination of these options can dramatically increase the contributions investors and families can make each year, as well as giving kids an amazing head start on investing and building up a nest egg of their own.
SERVICE OPTIONS
Specialized also offers a menu of different service levels, so that everyone finds the right fit and balance of service and fees. These are scalable depending on your planned activity level. Some investors may just make one or two investments and will hold them for decades, and can benefit from lower costs.
Others may be highly active investors and desire fast personal service on a regular basis. Here you can choose from a standard service, pay as you go menu, flat fees, expedited Specialized Black service, and a Platinum level package.
THE UNIQUE ADVANTAGES OF A SOLO(K)
One of the areas of expertise Edwin Kelly and his team stand out for self-directed Solo(k) plans. These are for those who have a business entity, professional investors, or may be self-employed with-out W2'd employees.
Some of the unique benefits of these plans include:
Larger contributions (up to $59Kper year)
Tax free or tax deductible contributions
No income limits
Flexible contributions
Simplified paperwork
Personal loan option
What's really cool about these plans according to Kelly is the "personal loan provision," and the ability to achieve "zero cost capital." That comes in the form of being able to access up to 50% or $50,000 of your cash, penalty free and tax free.
Rules are applied differently to these accounts as well. They enjoy "federal level protection," for assets, and do not get hit with UBIT or UDFI taxes when leveraging real estate.
SPECIALIZED SERVICE FOR INVESTMENT PROMOTERS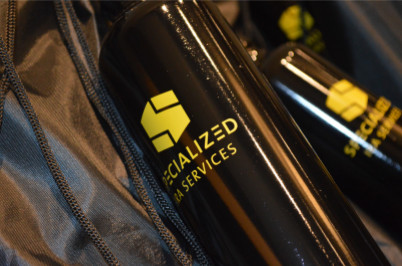 Many individuals and families find their way to self-directed investing through educators and alternative investment advisors or promoters. In the past, this has caused a fractured process and some frustration due to poor lines of communication and additional burdens on individual investors. Edwin tells us that his firm has championed this issue by creating new levels of support and services for both direct clients and referring businesses. This streamlines the investment process, making it more efficient and faster.
Professional investors and promoters will also find services like Specialized are ideal for broadening their potential customer base and increasing ROI on marketing and sales per customer, while packing in more value for their clients.
Everyone in the world with an investment or business idea is chasing that top 1% with cash to invest. That's probably 90% plus of businesses vying for 1% of the market. And it's a very small market.
Yet, there are some $27T in retirement accounts which can be better served with self-directed options. Edwin Kelly says he would "like to see $1T more go into self-directed accounts over the next decade."
COMING SOON…
Specialized IRA Services's leader has 23 years of experience in the self-directed industry. The company is headquartered in Albuquerque, NM, with local representatives around the country. Plans for the new year include opening a new office in Ohio, launching a new educational training series, live events, and a users' conference.
EXPLORE YOUR OPTIONS
Check out all Specialized IRA Services has to offer online at www.specializediraservices.com and explore your options. Take a look at the FINRA Scam Meter for evaluating investments, and for a limited time, exclusive to Realty 411 subscribers – take advantage of a free consultation and custom investment planning session with an expert.