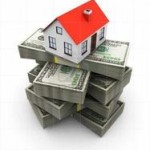 Dear Realty411 Network Member;
I need your shipping address so that I can send you tickets to Jeff's upcoming 2-day Wealth Builder Expo. YOUR $2,997 TUITION HAS BEEN WAIVED!
http://WealthBuilderExpo.com <= Click to register
Why do you get in free?
Because it was one of the many spectacular bonuses you earned by investing in one of our programs.
Cool, huh?
But please note this fact: You will be able to get enough info in 2 days to set you up for the rest of your life! It's going to be that good.
So do me a favor, if you will… go over and register for this now. It would be embarrassing if we gave your seat to someone who offered cash for it.
Early registration will stop that from happening.
Actually, we would rather see you there, because I already know you've made a commitment by investing in the course!
So click now, to make sure you get in:
http://WealthBuilderExpo.com <= Click to register
To Your Success,
Linda Pliagas
Realty411 Publisher/Investor
P.S. – This is going to be one exciting event. You will actually discover enough in two days to set yourself up for life!
COME VISIT WITH ME AT MY VENDOR BOOTH!!!
I WILL GIVE YOU A FREE CASHFLOW EXPRESS!!!! Plus, I will be sharing "insider" secrets on my last 3 rehab deals in CA totaling $1.5 million in real estate transactions.
Come learn and network… it's on Jeff !!
http://WealthBuilderExpo.com <= Click to register