Check out our new audio content!
Image by Gerd Altmann from Pixabay
By Jimmy Reed
So, what do you do when the market is flooded with so much Competition? How do you really get Wealthy in Real Estate? Getting fed up!?? How about Real Wealth Deals???
Hope you enjoyed the last article! Part 1 of "What to do NOW in Real estate?" As we ended last time, we started to mention VRBO's vs a Standard Rental. We also talked about Hot Markets and that the Dallas/Fort Worth (DFW Area) is one of the Hottest in the country. Since the last article we have also had the Covid-19 Virus which at this time has literally shut our economy down.
The timing however is really interesting since we are now about to go into a market that is only 3 hours away from the DFW market and growing at the same pace. Now last time I talked a lot about the Granbury market which was only 30 minutes South of Fort Worth where we are building brand new Constructions all Brick for Rentals.
But let's now switch the mind set to VRBO where we can Double & Triple our Cash Flow! You heard me right! So now we move North of DFW to Broken Bow Oklahoma. And to help me out I want to introduce you to a friend, former student, and a Rock Star on VRBO's in Broken Bow, Miss Kelli Haus. I asked Kelli to help contribute to part 2 of this piece since she has literally taken the VRBO in Broken Bow to a new level. So first keep in mind we are looking at cabins now verses a standard house. We are looking at Nightly rent vs Monthly rent. And this is where you will see how you could nearly triple your Monthly Cash Flow with a VRBO in Broken Bow.
Now I meet Kelli a few years ago when she signed up for our Platinum Program here in the DFW area. She soon informed me she was wanting to move into Vacation Rentals, I told her it was not my specialty at all. A few years later and Kelli has become a Rockstar of VRBOS!
So here is a little about Kelli, and some info on Broken Bow, OK.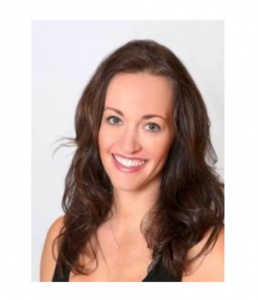 Kelli has 6 years' experience in the real estate field, she is known as the Beavers Bend Realtor. However, Kelli does more than just help her clients buy and sell cabins, her secret sauce is her step-by-step plan for her clients so they can not only enjoy a vacation at their cabin but also turn it into a big money maker.
Kelli uses this same plan on her own Beavers Bend investment properties so she practices what she preaches, and she can not only show you how the plan has worked for her, but so many of her clients. Her ideal client is someone who is looking to make memories and extra money.
Hello all, I'm Kelli Haus and I am a cabin investor in Broken Bow, OK and a full time Realtor in the Broken Bow area, specializing in helping families' and investors purchase an income/second home/vacation luxury cabin that pays for itself.
Did you know that according to a recent VRBO report "71% of millennial travelers say they consider staying at a non-traditional vacation rental"? VRBO rentals are up 30% from last year!
Broken Bow, Oklahoma. I am going to assume you've never heard of it. It is an outdoorsman's paradise! It is only three hours away from the DFW metroplex. A perfect family getaway that makes most feel like they arrived in Colorado.
The area is also known as Hochatown, Oklahoma which is a few miles north of Broken Bow. Through good economies and bad economies, this place is always a hot market with vacationers packing the area every chance they can. As long people in the DFW want a quick getaway from the metroplex, this market is going to continue to be on the rise until there are enough cabins to accommodate the mass influx of vacationers.
Hochatown is approximately 95% luxury investment cabins that are occupied by residents from Texas, Oklahoma, Arkansas and Louisiana that flock here YEAR-ROUND. That's right, there is not a down season! VRBO's travel trend report projects that the Broken Bow/Beavers Bend State Park lake area tourism will grow 50% in 2020.
If you have never heard of Broken Bow, Oklahoma your first question is going to be why the heck would anybody want to invest in this remote area? The answer is Broken Bow Lake is one of the most gorgeous lakes in the country. Its pristine natural shorelines are not riddled with boat docks and lake houses. Ten years ago, this lake was a hidden gem of a secret for the locals to enjoy. This lake is crystal clear and provides some of the best fishing in the country. The lower Mountain Fork River feeds off the lake has some of the best fly-fishing in the world.
Believe it or not most people never even see the lake when they rent a cabin. They're too busy hiking some of the most gorgeous trails in the state park, hitting up the local breweries and wineries, roasting s'more's on the campfire, renting ATVs, horseback riding, kayaking or canoeing on the river, grilling out on the back porch and hitting the cabin hot tub!
The Choctaw Nation has recently purchased 700 acres here in Hochatown and they will be building a family friendly casino right here amongst these luxury cabins. This casino is going to draw so many more visitors to the area that have not heard about Broken Bow.
It's rumored to believe that only 50% of the DFW metroplex is aware of Broken Bow. There are more than 7 million people in DFW and Broken Bow is growing in correlation with the growth of DFW. There is certainly a buzz in Texas about Broken Bow and in my opinion, there are not near enough cabins in the area to support the demand of people that want to vacation here.

Even during this Covid crisis, all the cabins here are full of people "sheltering" at a cabin. And there has been no slowdown of investors inquiring about investing in Broken Bow either.
The question I get asked the most often is which is the best size, price, and type of cabin for an investment? There is not a good answer to that question. One-bedroom cabins are booked more nights per year but at a lesser nightly rate. The big cabins that sleep 25 to 30 people are booked less nights per year but at a much higher rate, up to $2,000 a night!
If managed properly every cabin in Broken Bow can be paid off in 8 to 10 years. So, would you rather have a $300,000 one bedroom or a $1.5 million cabin paid off in 8-10 years?
Every single cabin here pays for itself every…single…month. Some months, like February and April, can be a little slow but this year they have not been at all! Each year this area is growing more and that means more net profits, even in what used to be known as the slow months. Cabins are booked every single weekend, every holiday, and every time school is out of session, I encourage all cabin owners to raise their nightly rates 10-30%.
Both of my two-bedroom two bath cabins that have a loft, both sleep eight or nine people are booked 18 days a month on average year-round. June and July are the busiest months of the year. Both of my cabins were booked solid in the summer months except for the rare times of a one-night opening between bookings.

Generally speaking, a cabin will make 45% net profit. If you hire a management company, they are going to expect 25% to 40% of your gross income. 95% of my client's self-manage their cabins with my proven method of doing so. But that is a whole other and I am certainly happy to answer questions like them, such as:
How do I manage my cabin from 2000 miles away?
How do I minimize phone calls from my guests to the point where I do not get any?
How do I maintain five-star reviews on Airbnb and VRBO?
What do I do if I have a maintenance emergency in the middle of the night?
Do you share your team of people on the ground in Broken Bow to help Cabin Owner's?
So, let us talk about real numbers. I purchased my "Kiss and Angel Good Morning Cabin" in April 2018. It came fully furnished from a new construction builder with a sales price of $310,000. It appraised for $329,000 and today it would appraise for $360,000 or more. I put 10% down. Mortgage, taxes, insurance as well as PMI totals$2,050 a month. Property taxes are low at about 1%. My monthly average expenses to run my cabin business is $500 a month.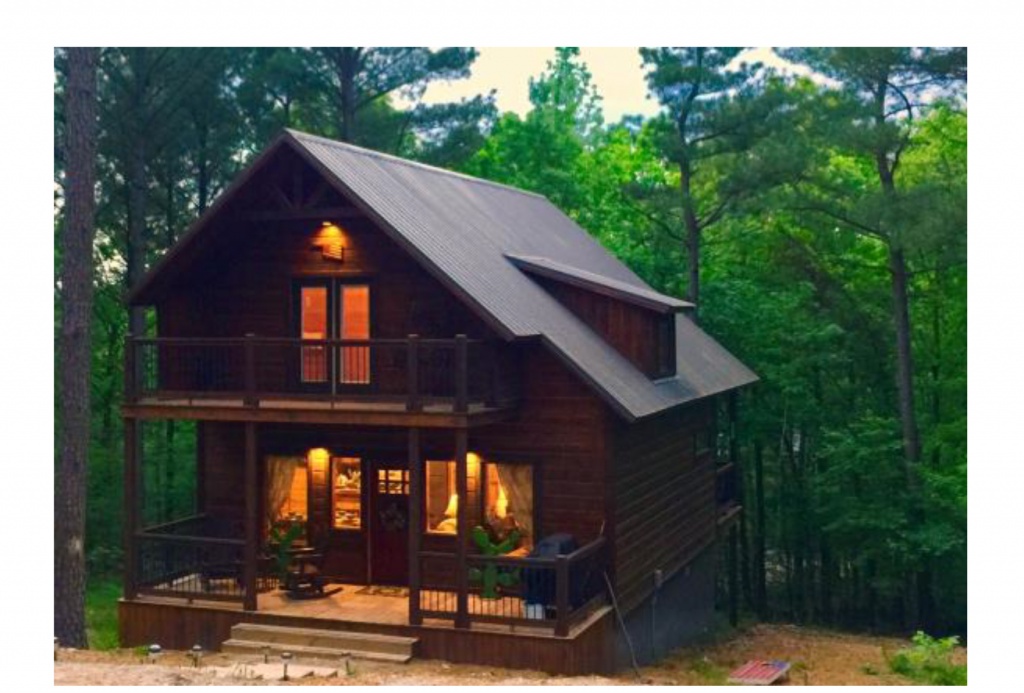 In my first year I paid down the mortgage with 100% of my profits. I did not pay my mortgage down in 2019. Instead, I used my profits in 2019 to purchase my second cabin. Right now, I have $100,000 equity in this cabin. Nightly rates are between $199 and $350 a night. My first year I grossed $50,000 with $20,000 net profit. My second year I netted $27,000 profit.
I encourage my clients to purchase new construction or a cabin that is less than three years old. That is another discussion for a different day. About70% of cabins for sale can be found on Realtor.com. Not all real estate agents list their cabins on any MLS. New construction cabins cannot be found online anywhere. You must have a connection to a builder to find those hidden gems! 80% of my clients purchase a new construction cabin that has not yet been completed.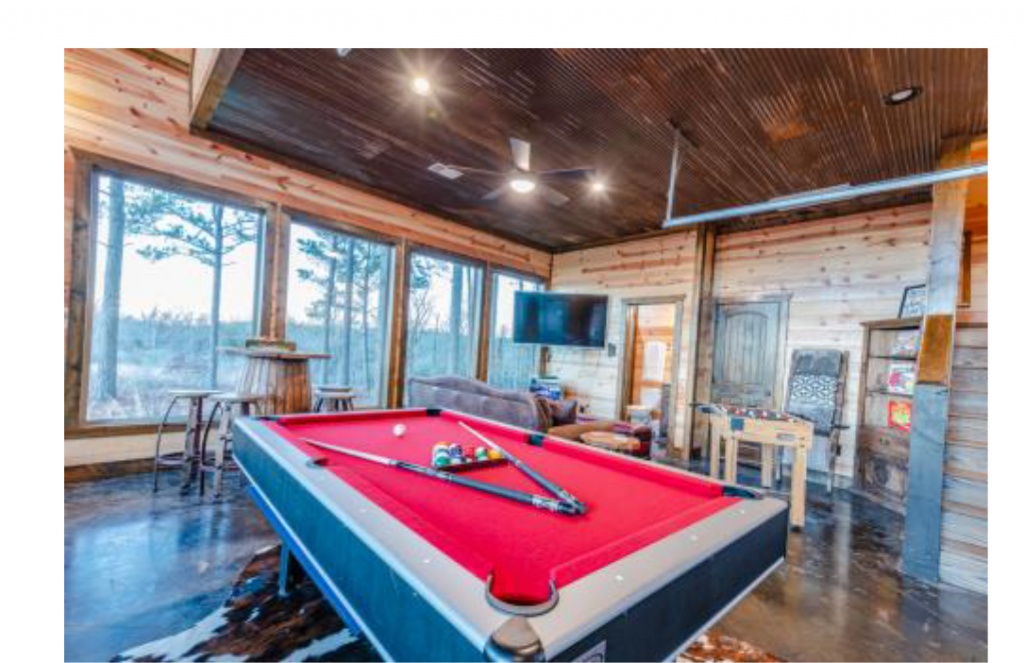 I know I have just scratched the surface with this article and there are many more questions to be asked. I am extremely grateful I discovered the Broken Bow area. I have two young children and with the two cabins that I do own now, I will be able to use the $2,000 monthly net profit to pay for my children's college education.
I do not see this market slowing down anytime soon as I do not see the DFW market slowing down. It has been rumored that Broken Bow will be the next Branson, Missouri, or Lake Tahoe.
I do not have enough cabins to show my clients even during this possible recession. Construction has not slowed down either. Can you think of a hotter market? I hope to hear from you soon, and Thanks Jimmy for allowing me to contribute to your article!
Well I hope you just realized the opportunity you have been presented with. How regardless of where you live you can own a Vacation/Investment Cabin that can produce up to nearly Triple the Cash Flow vs that from an ordinary rental. Yes, I know if you are Old School you understand Monthly Rentals. Trust me I've had rental for over 30 plus Years!
But go back and read the last article "Part 1"Remember the Make Money vs Wealth? Wealth is what you are looking for in real estate. But I understand if you want a rental, we have them for you as I said back in the first article down in Granbury. By the way you could VRBO the Granbury properties. See these articles were written to open your eyes to see the opportunity of not so much what you invest in but where! Hot, Emerging Markets will always out pace Appreciation and Cash Flow due to demand, and the location with in what I call the Hot Zones.
Texas is a Hot Zone always has been and even more so today.
Make sure you go back in read the first article from last month in Realty 411. Refresh yourself to what our Goals were. Buying and Selling vs Buying and Holding, real Wealth! Look back at some of those trainings we offer on my site at www.JimmyReed.net. Create some Cash but parlay that into Creating Wealth through Rentals are maybe even VRBO's so you can Double & Triple that Cash Flow.
Well I hope this opens your mind up to investing in Hot Zones. To understand so many people come from all over the World to invest in America because of all the opportunities. My question to you are you willing to travel a few states and end up in the middle of the country and the most lucrative Hot Zone, TEXAS!
So if you're still riding the fence here's a thought make sure to keep an eye out in the magazine and Realty 411Marketing emails so you can make it to Texas for the Lone Star Expo! Yes in October the Lone Star Expo is right here in my backyard, Arlington, TX. And if you remember from the first article we plan on doing a bus tour down to Granbury to look at those New Construction Rentals. Who knows Kelli may be at the Expo to answer questions about Broken Bow. Fact stay a few extra days and rent a cabin in Broken Bow!
In Closing, the main thing is position yourself so you can maneuver positively so no matter where the market turns. If you keep your eyes on the market and not so much on the quick buck, you can become very successful even Wealthy at this real estate game!
Be Blessed with Success!
Jimmy Reed
---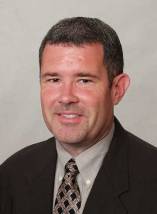 Jimmy V. Reed 
Jimmy V. Reed of Fort Worth, Texas has been investing in real estate since 1987. In 1991, he started conducting full-day training sessions on Wholesaling. He then began teaching and mentoring others throughout the country. He is currently the founder of the Fort Worth Real Estate Club www.1REclub.com and has his own real estate training company that includes Wholesale, Probate, Mentoring & a Biblically based Debt Free training course and more!
More info available at www.JimmyReed.net