High yield seeking investors are finding exciting new investment opportunities in a $200B online landscape.
JP Maroney and his investors have found a new form of real estate online. So, far this new frontier has been delivering strong double-digit returns, with no signs of slowing any time soon.
While the massed has been desperately searching for yield, a few has discovered high returns in the new digital economy. Bonds and CDs may be paying negative net yields, and the stock market as a whole may be so over bloated that price to earnings ratios are a joke. Yet, there are opportunities out there. At least for those willing to adapt to the fast-changing world we live in now.
From Aging Technology to Albert Einstein-Like Epiphanies
JP Maroney started his first company at 19 years old. In the 90s, he was running successful magazine companies, which he successfully exited in 1999. He and his wife went on to launch a video training company for franchises and trade associations. In 2004, Maroney upgraded to the arena of online coaching, and began generating leads online. Out for a walk one evening, JP was thinking over a recent news show on MSNBC or CNBC, in which a top fund manager was talking about the importance of embracing alternative investments, providing they could put a dollar in, and get a reasonable yield out.
This was JP Maroney's "Eureka!" moment. He gained a new perspective, which has paid off handsomely. He realized he was already investing in online real estate, with great success. He was investing in online lead generation to the tune of around $2.50 per lead, and was easily able to sell those leads at $3-$5, and flip his money for outsized returns and a big IRR every 30 days.
The $200B Online Investment Landscape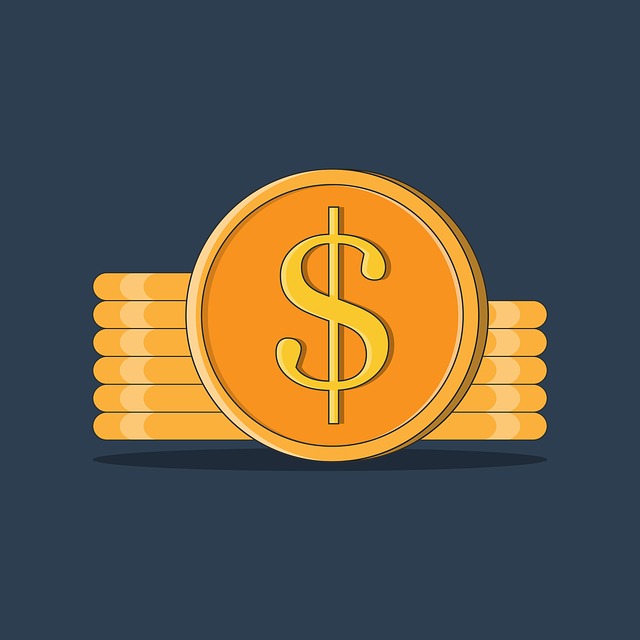 The importance of the internet, and the ability to effectively and efficiently get in front of, and connect with consumers, with measurable results verifiable for every dollar spent in marketing is obvious. At least 19 of the biggest and best-established retailers in America are either going bankrupt, or are at least slashing stores and staff, and are cashing out their brick and mortar real estate. They just started marketing online too late. Then we have Amazon, who is leveraging its online prowess to dive into brick and mortar assets, becoming the largest landowner in Seattle, and taking over Whole Foods with a $14B bid.
Digital marketing is already a $200B business and growing. It's already bigger than TV advertising, including the Super Bowl. Most entrepreneurs and VCs look for at least $1B to $2B markets as a measure of a good industry to be in. This is already 100x that.
43% of respondents in the State of Digital Advertising 2017 survey and report said they increased paid search advertising between 2015 and 2016 alone. eMarketer estimates growth in US digital ad spending to accelerate at 9.9% to 28.4% per year between 2015 and 2020.
Getting Responzive
From realizing he was doubling his money every 30 to 90 days in digital advertising, and realizing he could do it for investors too, JP has delivered double digit returns for others for 4 years straight. His biggest problem has been having to under-promise, as the returns on digital marketing make current bond, stock, and fund yields look like a joke.
Maroney's B2B facing portal, Responzive, eliminates the need for 'hope and pray advertising', and enables businesses from real estate to insurance companies to obtain ready to buy consumer leads, on-demand. JP says that the service is for serious businesses and those serious about scaling quickly, and have an appetite for 5k+ leads per month.
The New Frontier
JP Maroney's investment firm Harbor City Capital has appeared in Inc. Magazine, and many other major news sites. Harbor City Capital is the investment engine which fuels Responzive, and other digital marketing arbitrage ventures, as well as branching into acquiring and monetizing big data and data centers.
Via an exclusivee phone interview with Realty 411, JP broke the news that the firm is currently acquiring a high profile $100M retail domain, complete with its trademarks, and data on 15M active users. As of July 2017, the firm already had in excess of 1.2B data records in-house, and is generating 4/5M leads per day in different niches and verticals.
Opportunities for Accredited Investors
Harbor City Capital continues to grow quickly, and has just announced a unique opportunity for accredited investors to participate in its success. This is via a 506c filing and seeding funding round. Investors receive preferred shares via a convertible note, with a 5 year redemption period, offering a minimum of 17% returns. However, an IPO could be quite likely within the next 12 to 18 months.
Accredited investors are able to diversify their portfolios into this industry with a minimum of a $50k investment. Though the opportunity closes once the funding round hits $25M.
Summary
Investors are still hungry for yield, and there aren't many places to find it these days. Digital marketing is one of the biggest and most vital industries today. Those that do it well stand to gain sizable market share, while others fade out. Digital marketing arbitrage and big data offer an exciting apex where these trends meet. One which could dwarf the returns and performance of many other business and investment models.
For more information about online leads for your business visit Responzive.com. Visit HarborCity.com and fill out the contact form for more details on the investment opportunity.