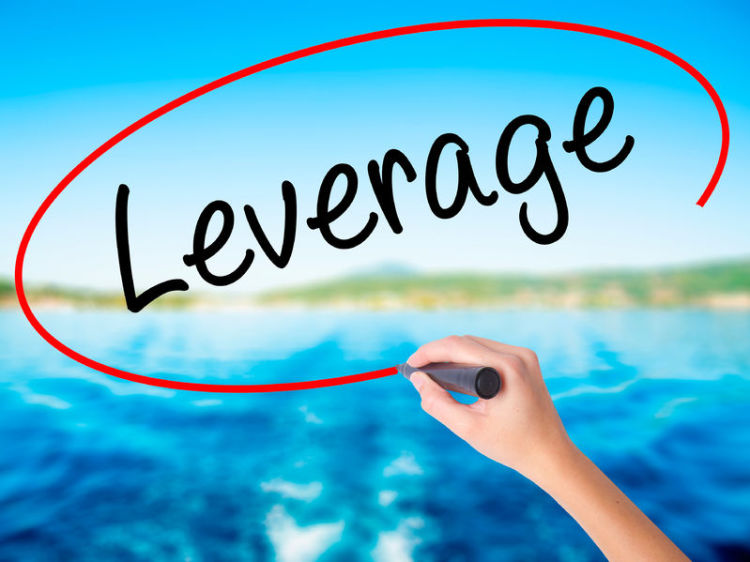 Dear REALTY411 investor;
If you, like most people enjoying a new year, are questioning how you can make more money in 2018 — then you need to learn about LEVERAGE.
Whether it be investing in real estate, which is a tangible asset, or investing in paper or digital assets (such as stocks, FOREX, or the latest craze cryptocurrency), the principle is the same. And, LEVERAGE can increase your bottom line faster, IF the right investment is chosen.
A person can also leverage their time, money and connections to make a maximum impact and get from point A to point B faster and with less effort. We'll discuss this after a quick illustration about how leverage can create a windfall… QUICKLY!
Leveraging a portfolio, time, resources and connections is what catapulted REALTY411 many years ago, and she has MANY great lessons on appreciation and the use of leverage of existing capital….
---
BE SURE TO LEVERAGE OUR TIME AND RESOURCES / START MARVELOUS MONDAY HERE:
GET UP CLOSE AND PERSONAL WITH KENT CLOTHIER. Read about this incredible leaders journey in real estate investing. READ NOW AND DOWNLOAD OUR SPECIAL FEATURE.
ONLINE LEARNING AT YOUR PACE! Gene Guarino, the founder of Residential Assisted Living Academy, is now conducting a FREE six-part training series on Residential Assisted Living. The Baby Boomers are here and they are not going away. This is a huge opportunity

CLICK HERE TO GET STARTED!

LISTEN TO OUR LIVE REALTY411 RADIO SHOW – Learn how Sherman Ragland, MBA skyrocketed his success and went from rehabbing houses to taking on a 120-room hotel renovation!

LISTEN NOW OR DOWNLOAD FOR LATER.

GET UP AND CELEBRATE! Our new issues will soon be released and we have five expos planned for SPRING 2018 around the nation. Plus, we are filming our TV pilot, PROPERTY PITCH this month at our event in Santa Monica, CA.
WATCH THIS – FUN VIDEO AND LEARN MORE ABOUT OUR EVENTS!
As always thank you for being in our network. Please review the following information about our upcoming events. Be sure to join us EARLY for breakfast and top-notch networking.
---
START THE YEAR OFF RIGHT WITH SUCCESSFUL, ACTIVE INVESTORS WHO ARE READY TO EXPEDITE THEIR GROWTH THIS YEAR!

---
PHOENIX, AZ – Jan. 20, 2018
Get MOTIVATED and have breakfast with local and out-of-town millionaire investors. Celebrate TWO new publications: Realty411 and REI Wealth Monthly (which is now also available in print too). Guests will receive over 200 PAGES of quality content created just for our publications. Attention wholesalers, investors or brokers: Do you need Operating Capital for your business or portfolio, we have the connections here!
SANTA MONICA, CA – Jan. 27, 2018
This event will have a special focus on the entertainment industry, and we will discuss and film some footage for our TV pilot, Property Pitch. Guests will have a chance to meet our award-winning producers and ask them "insider" questions about the entertainment industry! Guests are flying in from around the nation, multiple breakout sessions.
SANTA CLARA, CA – Feb. 10, 2018
Join us in the HEART of Silicon Valley as we focus on Tech and the new tax laws in this event. What's in store for 2018 as far as Real Estate software and technology that can create more profits, with less work?! We will also discuss Notes, Tax Liens, Commercial Real Estate, Cryptocurrency, PLUS, how to Take action Today!
SAN LUIS OBISPO, CA – Feb. 17, 2018
Discover the unspoiled beauty of the Central Coast of California as we host the ONLY real estate conference in this area. At this one-day conference, you'll have the chance to meet investors from Paso Robles to Santa Barbara County. Meet the leaders of Central California – one of the most scenic and affluent areas in the state. This event is co-sponsored by Central Coast REIA.
ATLANTA, GA – Feb. 24, 2018
Enjoy Southern Hospitality with local and national investors as they UNITE in Atlanta for REALTY411's Leverage Expo. Discover the latest strategies for flipping by a local expert, how to raise capital (even if you have little or no experience), plus how to buy properties with tax liens for pennies on the dollar, AND lots of other great 411.
Should you need assistance, information, referrals, WE ARE HERE FOR YOU.
Contact us anytime at the following:
>> Phone: 805.693.1497 | Text: 310.994.1962 | email: [email protected] <<