The first Annual Los Angeles' Real Estate GRAND Expo sponsored by Realty411, LAREIC (Los Angeles Real Estate Investors Club) and Sam's Real Estate Clubs of LA was attended by well over 800 people.
These three REI organizations, who have been serving the needs of the local investor community, longer than any other real estate groups in Southern California.
Serious investors congregated in two levels filling four huge ballrooms for an amazing ONE-DAY EXPO, which united some of the most sought-after leaders in the industry!
The LA Grand Expo was held on Saturday, September 28, 2019, from 9:00 am to 6:00 pm, at the Olympic Collection. The theme of this year's Grand Expo was "Investing in a Shifting Economy."
An entire day celebrated real estate investing, twelve national guest speakers were present along with an enormous Vendor Expo area. The event was completely free to the public.

We have reserved the largest ballroom on the third floor of the Olympic Collection. This Expo is going to be large, very large!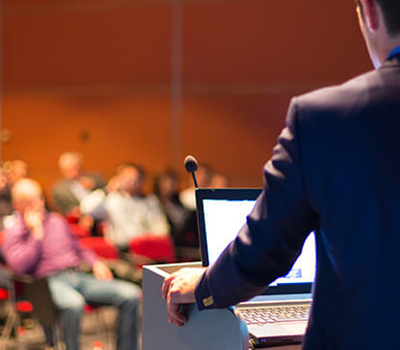 Some popular topics that were covered, included:
Where to invest in a shifting market
How to get started investing in real estate
How to wholesale (assign) properties
How to fix and flip houses
How to invest in multi-residential apartment buildings
Do's and don'ts when dealing with tenants
How to profit with raw land
How to buy foreclosures and probates
How to renovate a house
How to profit with tax deeds
Be the lender, not the borrower
And much much more!
Our goal with the Annual GRAND Expo is to host the LARGEST REI EVENT in Southern California, and with nearly 1,000 guests for our first one, including speakers, staff, and guests and their freinds, it looks as if we accomplished this goal.
Here are the speakers who joined us:
Alton Jones (From LAPD to TOP Fix and Flipper!)
Brad Sumrok (Multi-Residential Buildings)
Leonard Rosen (KEYNOTE: Pitbull Conference creator)
Randy Hughes (Using Land Trusts)
Christopher Meza (Big Profits in Commercial REI)
Alan Cowgill (Raising Capital for Your Investments)
Holly Lynn (Maximum Rents with Short-Term Rentals)
Joe Varnadore (Buying Discounted Notes)
Bill Tan (Meet Your Local REIA Leader)
Rusty Tweed (Learn About 1031 Exchanges)
Tony Watson (Reducing Tax Liabilities)
Marco Santarelli (Why This Top Investor is Market Agnostic)
Hector Padilla (How This Local Broker Purchased $92M By his 40s)
Linda Pliagas (The Latest Realty411 + Ask the Publisher Questions)
Hosted by Local REIC directors: Sam Sadat and Lloyd Segal
And much, MUCH more!
LOTS OF WONDERFUL COMPANIES EXHIBITED AS WELL.
Don't miss the opportunity to join us for next year's event. Join our mailing list on this website and we will contact you with further details soon.
Happy Investing, and be sure to check back to see some photographs of the event.