Check out our new audio content!
By Bill Mencarow
Savvy real estate investors balance their portfolio with real estate notes (trust deeds or mortgages); real estate for appreciation, real estate notes for income.
My name is Bill Mencarow.  While my wife Alison and I were on the staff of the US Congress in Washington, we started to invest in real estate and later discovered notes (trust deeds and mortgages).  We still love real estate, and since then we've bought and sold lots of it, and lots of notes.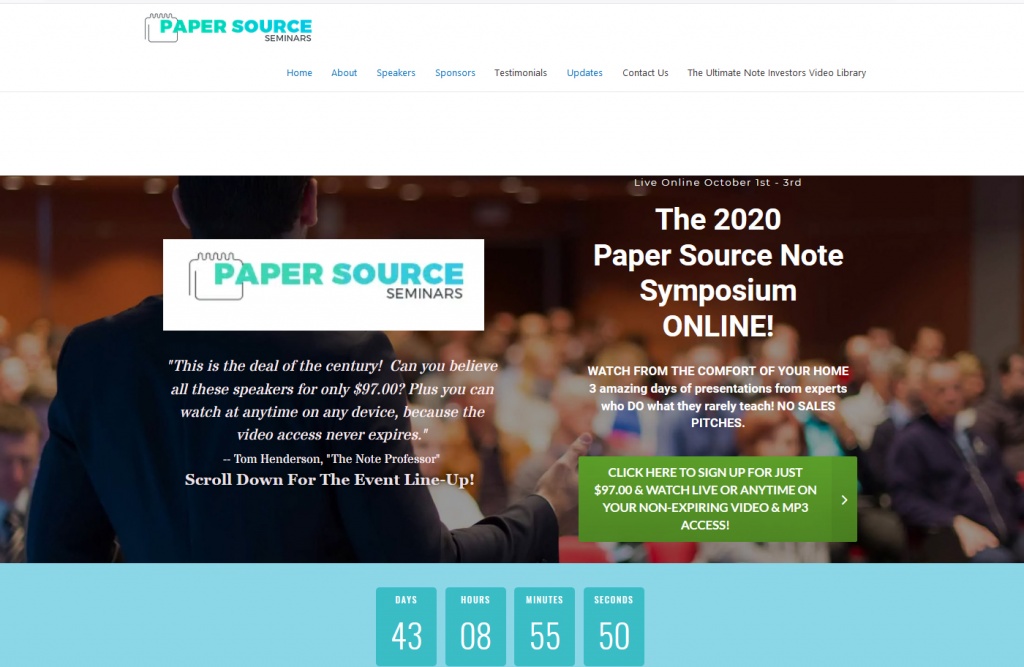 We then started The Paper Source, an educational resource for note investors and those who want to be.  For many years we have hosted the annual Paper Source Note Symposium which attracts several hundred investors.
Because of virus restrictions we can't hold it live this year.  Instead, it will be at your house!  (That is, it will be online.)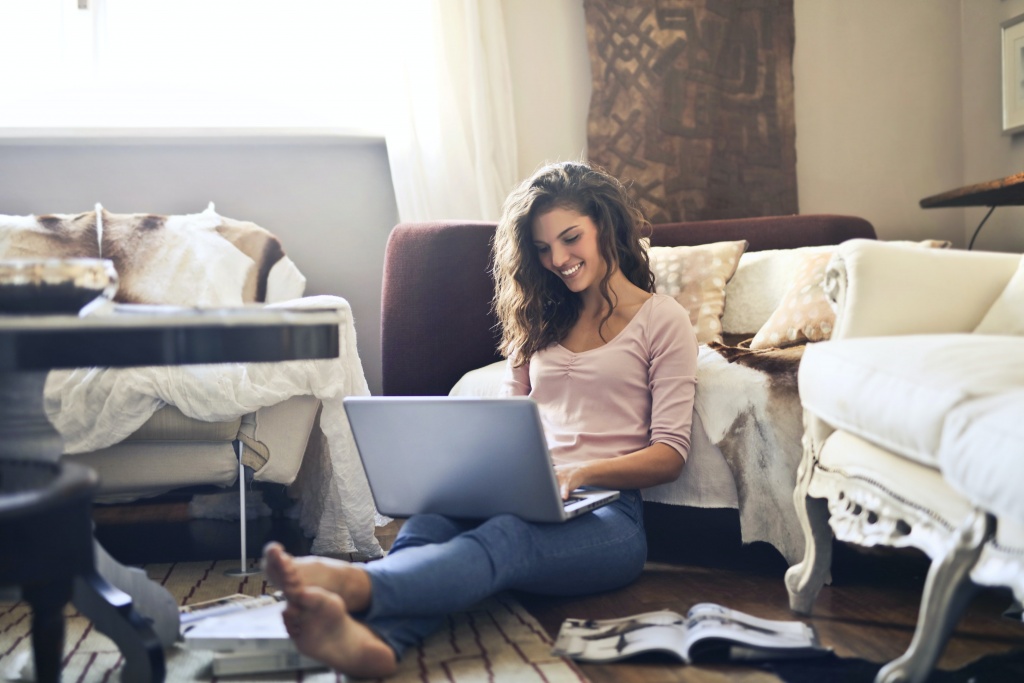 Photo by Andrea Piacquadio from Pexels
*  Our speakers are people who DO what they teach. Over three days you will learn from some of the most experienced people on the planet (full-time note investors, tax and asset protection attorney, self-directed IRA experts, to name just a few) – and absolutely NO sales pitches.
  *  There will be presentations for beginners on up.
*  You will get NON-EXPIRING access to all the speakers' videos and MP3 audios.
Tom Henderson, whom many call "The Note Professor" (and you will too, once you hear him) recently told me, "Bill, this is the deal of the century!  Can you believe all these speakers for only $97.00? And be able to watch at anytime on any device?!"

Image by Gerd Altmann from Pixabay
This is my invitation to join us for the online Note Symposium Oct. 1-3.  Please CLICK HERE to see all that it offers.  The $97.00 registration includes admission to the event and lifetime access to the videos and MP3s.
And that's not all.  If you register by this Friday, Aug. 21, you will receive a one year subscription (or renewal) to THE PAPER SOURCE JOURNAL, the only publication for real estate note investors, which sells for $79.00.
Every month you'll get news affecting your investments, including court decisions, scam warnings, tips and techniques on everything from finding notes, negotiation, recasting them to double and triple your yields, and much more.
Cheers,
Bill
W. J. Mencarow, President, The Paper Source, Inc.
---
Remember to register by this Friday to receive the $79 bonus.  Your registration includes access to all the speakers' videos and MP3 audios which will NEVER expire – you will be able to watch and/or listen anytime now or in the future.  CLICK HERE for more information and to register.  And please don't miss the Friday deadline!
---
Feel free to contact me with any questions.  My personal email is [email protected] and my cell is 830-285-5926.