Check out our new audio content!

Special News Update by Lloyd Segal
President, Los Angeles Real Estate Investors Club

Economic Update – (Yom Kippur Edition)
The second quarter of 2020 (April, May, and June) was the mother of all economic contractions.  Real GDP shrank at a 31.7% annual rate, the largest drop for any quarter since the Great Depression.
However, based on the economic reports so far, it looks like the third quarter (July, August & September) will be the mother of all economic rebounds. It's going to be the fastest real GDP growth for any quarter since World War II and that is truly amazing. But in reality, you and I both know, this growth can't be sustained.
Although growth should continue after the third quarter, it's not going to be nearly as fast. Further, a full economic recovery in the US is still multiple years away.
The bottom line is that the pace of our recovery in 2021-22 will depend not only on the course of COVID-19, as well as development of vaccines and therapies, but also government policy. With this in mind, let's wash our hands, put on our facemasks, social distance, and get under the hood…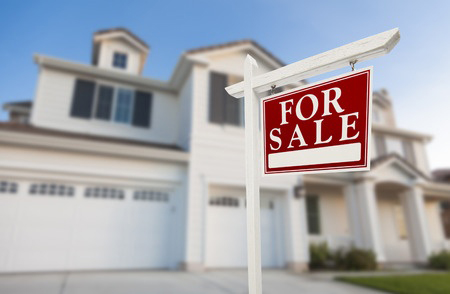 Existing Home Sales. Existing home sales continued to climb in August, marking three consecutive months of positive sales gains, according to the ever-optimistic National Association of Realtors.
Total existing home sales (completed transactions that include single-family homes, townhomes, condominiums and co-ops), rose 2.4% from July to a seasonally-adjusted annual rate of 6.00 million in August.
Sales as a whole rose year-over-year, up 10.5% from a year ago (5.43 million in August 2019). The median existing-home price for all housing types in August was $310,600, up 11.4% from August 2019 ($278,800), as prices rose in every region.
August's national price increase marks 102 straight months of year-over-year gains! But here's the rub: total housing inventory at the end of August totaled only 1.49 million units, down 0.7% from July and down 18.6% from one year ago (1.83 million).
Unsold inventory sits at a dangerously low 3.0-month supply at the current sales pace, down from 3.1 months in July and down from the 4.0-month figure recorded in August 2019. (Ideally you want at least six months of inventory to balance between sellers and buyers.)
Scarce inventory has been problematic for the past few years, an issue that has only worsened in the past month due to the dramatic surge in lumber prices and the dearth of lumber resulting from our California wildfires.
The need for housing will grow even further in the months ahead, especially in suburban areas that are attractive to those who can now work from home. As highlighted in NAR's August study, remote work opportunities are likely to become a growing part of the nation's workforce culture.
And this reality will likely endure, even after a coronavirus vaccine is available. Properties typically remained on the market for 22 days in August, down from 31 days in August 2019. Sixty-nine percent of homes sold in August 2020 were on the market for less than a month! Isn't that crazy? First-time buyers were responsible for 33% of sales in August, up from 31% in August 2019.
Individual investors, yes you and me, who account for most cash sales, purchased 14% of homes in August, a small change from July's figure of 15% and equal to the August 2019 rate of 14%.
Overall, all-cash sales accounted for 18% of all transactions in August, up from 16% in July 2020. Distressed sales – foreclosures and short sales – represented less than 1% of sales in August (equal to July's percentage).
So, if you're an investor, obviously don't focus your energies right now on foreclosures or short sales. Existing-home sales in the West inched up 0.8% to an annual rate of 1,250,000 in August, a 9.6% increase from a year ago.
SoCal Home Prices. Although we're suffering through an historic pandemic, Southern California home prices continue setting records. The six-county region's median price just reached $600,000, up 12.1% from a year earlier, according to data released by DQNews.
That was the largest percentage increase since 2014 and the third consecutive month during which prices set a new all-time high!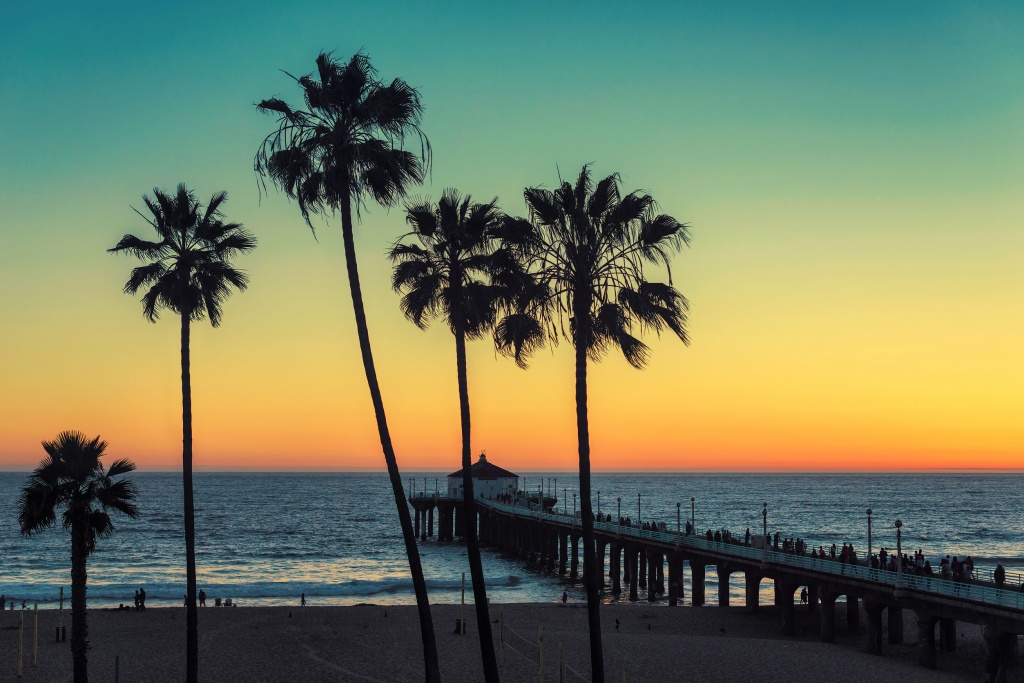 Sales rose 2.4% from a year earlier. Although the price leap seems unlikely amid double-digit unemployment, you can plainly see that this trend reflects the uneven effects of the coronavirus and its economic fallout. Compared with low-wage workers, people who have the financial ability to buy homes have been far less likely to lose their jobs, and in some ways, their ability to purchase homes has only expanded.
Interest rates have plunged, with the average rate on a 30-year fixed-rate mortgage now below 3%.
But only certain families are able to take advantage of historically low interest rates. And many typical entertainment and recreational activities are still closed or operating at reduced capacity, leading some households to save more at the very time they realize they could use much more money.
For example, the desire for larger homes with bigger backyards is causing people to increasingly come to the San Fernando Valley from central L.A and for those already in the Valley to trade up in size.
Though many low-wage workers probably couldn't have bought a home before the crisis, our county's economic pain has been felt on a sliding scale, with middle-income households hit less than low-income households, but harder than the wealthy. Those factors are causing a shift toward the luxury segment of the market.
For example, homes that sold for $1 million or more accounted for 22% of all homes sold in California last month, up from 16% in August 2019. In stark contrast, the share of homes that sold for less than $500,000 fell to 38% of all sales in August, down from 46% a year earlier. But how long the upswing will continue is unclear.
Part of the increase in sales and prices reflects pent-up demand from the spring, when stay-at-home orders and fears of the virus all but froze the real estate market during what is typically its busiest season. But now, prices are shooting up across the region.
In Los Angeles County, the median home price rose 12.2% from a year earlier to $692,750 in August. In Ventura County, the median home price rose 8.1% to $647,250.
Rents Are Falling. While Southern California home prices are rising, rental units in some of L.A.'s most expensive and luxurious buildings are bearing the brunt of what economists call "downward pressure." The result? The cost of leasing so-called Class A rental properties—sleek apartments with amenities including Spin gyms, poolside cabanas, and dog spas—is headed down as vacancies increase.
Meanwhile, rents for the city's most affordable Class C and Class D multifamily units remain largely unchanged. After all, there are only a limited number of renter households that can afford luxury apartments in L.A., so competition is more intense at the top of the market.
On top of that, virtually every new project that is built in L.A. is a Class A luxury project. In downtown L.A., which saw the largest number of new luxury developments in the past decade (with thousands of more units still under construction), rents declined 3.1 percent from January to March. That's a lot! And since the onset of the pandemic, they've dropped an additional 4.5 percent, bringing the decrease to nearly 8 percent! The remedy – free rent.
As an example, DTLA's "Circa L.A." development is offering two months free as an incentive to prospective tenants. A few blocks away, "Hope + Flower," another newly completed luxury high-rise is offering up to ten weeks rent free for a 24-month lease. So, if you play your cards right, you could live rent free for over 4 and half months in Downtown LA. Experts say the pandemic is less the cause of the decline in luxury rents and more an accelerant of forces already in motion in L.A.'s economy.
Pre-COVID, we were already seeing the exit of both jobs and employees (with those jobs), often in tech, from the most expensive markets to secondary tech hubs. For example, people from Los Angeles were already moving to high-amenity, high-millennial-friendly cities like Portland, Austin, and Boulder. The difference is that now that no one is asking you to come into the office, so destinations are even more dispersed.

Women in Commercial Real Estate. Although women dominate residential real estate, the same cannot be said for commercial real estate. There are far fewer women in commercial real estate than men, especially in high-ranking roles.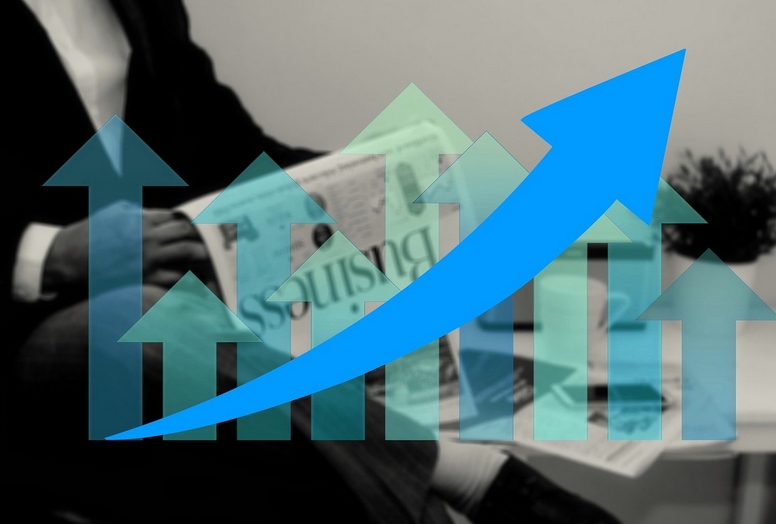 The latest data from the Commercial Real Estate Womens Network ("CREWN") shows that in 2020 women account for only 36.7% of the workforce in the nation's commercial real estate industry, a percentage that has not changed much in the last 15 years.
Worse, according to the report, women in the industry earn 10.2% less than their male colleagues.
And when commissions are taken into account, the average earnings gap increases to 34%. And the gap is even wider for women of color. That is never acceptable! In Los Angeles, women leaders in the field say there have been improvements, and they have started to see more women with seats at the table.
Pam Westhoff, a real estate attorney and Southern California president of NAIOP Inc., the Commercial Real Estate Development Association, launched a diversity task force when she took the reins at the organization. "When women see that you have women in influential roles, they want to go there." And to keep women in the organization, CREWN has educational programs, impact programs and an executive development program for women to "make sure they have the training and support to be successful." In the commercial real estate industry, women are far less likely than men to hold top roles.
According to a recent study by CREWN, women hold 9% of C-suite positions in 2020, the same percentage as in 2015. The number of women in mid-level roles, however, has increased 5% during that time. In brokerages, reaching the top has been particularly difficult for women.
Pay is often commission-based, and titles are set according to sales numbers, which are hard to keep high if a broker takes a few months off for maternity leave. The CREWN program has helped women want to stay with the company because they don't feel like they are falling behind.
In the long run, CREWN wants to see an increasing number of women in high-profile roles and even ownership. Bottom line, we all need to see more women in prominent positions in commercial real estate.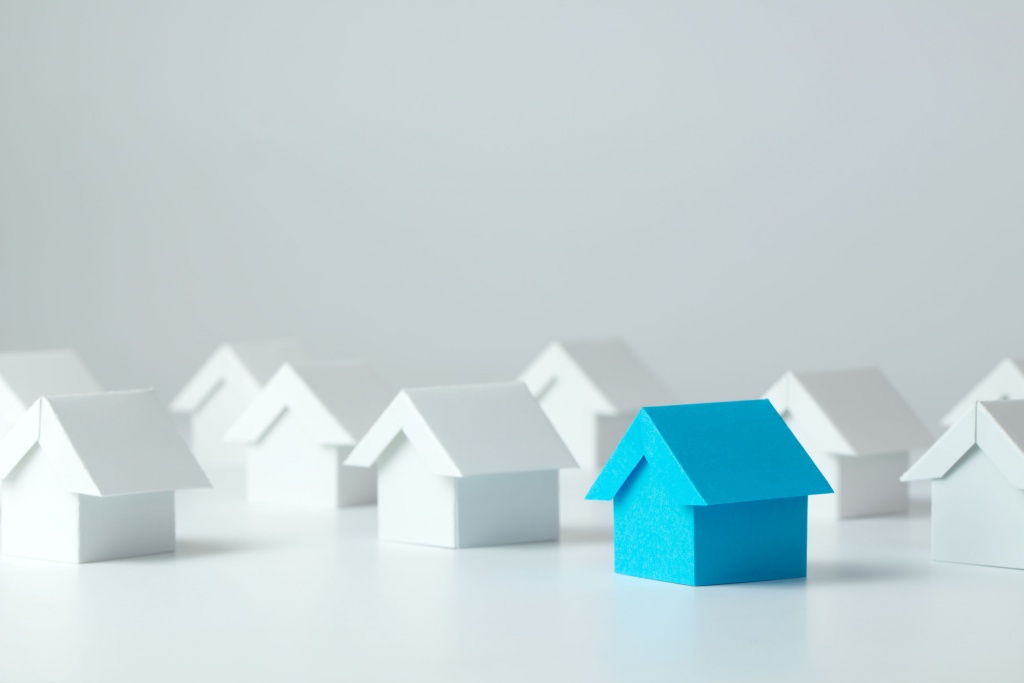 Avoid Disasters When Flipping. As the author of "Flipping Houses," I must caution new investors that flipping a house is a difficult process filled with a rollercoaster of emotions along the way. As many of my past students will tell you, if you're a buyer of a potential flip, you need to ensure that you do a meticulous inspection when previewing the property BEFORE you buy (not after).
When an investor does the initial walk-through in a house, there are red flags that will pop up, and all you have to do is look around to spot them! Here are some warning signs that a house may not in a good candidate to flip.
Roof. You will probably not be able to get a thorough visual inspection of the roof, so you will need a professional house inspector to let you know it's condition.
Structural Flaws. During the initial walk-around of the outside of the house, be sure to check if there are any cracks in the foundation. This can be a sign of trouble to come. If structural issues are not taken care of properly, it can prohibit you from reselling the property. A slanting floor can also be a telltale sign of foundational issues. Some slants, if not major, can be remedied easily and won't take up a big chunk of your budget.
Plumbing and Water Damage Issues. Most plumbing and water issues are easily overlooked. However, if repairs are needed, these can easily eat up a significant portion of your rehab budget. To avoid plumbing and water damage, check for spots on the walls and floors that look discolored or warped and feel to see if they're soft or mushy. If you discover any of these issues, have your inspector immediately check if there is any invisible further damage. These projects are not only expensive to fix, but can also be extremely time-consuming.
Recurring Toxin Issues. Upon the initial walkthrough, you may see signs of toxins. Toxin issues can be anything from old houses with asbestos in the walls, to mold from water damage, to vermin issues. All of these pose serious threats to an investor because correcting them is expensive. Vermin issues can be extremely destructive both externally and internally. Vermin include mice, rats or termites. Be sure to look long and hard at a property before investing. If any of these warning signs pop up, you know to be extra cautious.

---
LAREIC Activities. Due to the pandemic, we have been forced to cancel all of our in-person monthly meetings, workshops, seminars, and Vendor Expos until 2021 (or until the coast is clear). Our home at the Olympic Collection also remains closed.
When California (and/or Los Angeles) finally end restrictions, we will resume our "live" monthly general meetings, Vendor Expos, Gold meetings, and real estate seminars. In the interim, LAREIC will continue to provide these Monday "Economic Updates" and our Friday "Wholesale Deals," and our virtual monthly meetings on the second Thursday of every month.
BTW, thank you in advance for your understanding and for being a valued member and friend of LAREIC during this crazy C-R-A-Z-Y year! We will keep you updated as the situation evolves and look forward to resuming our live events as soon as we safely can. Please register on our website, www.LAREIC.com, for continuing updates. In the interim, as always, I am available to answer any of your real estate (and related) questions. Please feel free to call or email, as needed.
LAREIC's October Virtual Meeting. We are very proud to announce our October general membership meeting will take place on Thursday night, October 8, 2020, 7:30 to 9:00 pm! Our extra special guest speaker will be Lane Kawaoka visiting us virtually from Honolulu, Hawaii.
Although Lane enjoys the good life in Hawaii, he has cleverly accumulated over 3,500 rental units throughout the United States. The title of Lane's presentation is "How to Invest Passively in Real Estate While Employed Full-Time." You can RSVP at: https://www.accelevents.com/e/OctoberMeeting. But hurry because we only have limited capacity on the Zoom broadcast. And as you may know, we were sold out last month (Hakeem Valles) and had over 100 people on our waiting list.

---

Annual Los Angeles Real Estate Grand Expo
Our annual Grand Expo is always the largest and most exciting real estate event in Southern California.
Last year we had 14 national expert speakers, 64 vendors, and over 800 investors and real estate professionals attending! And this year will be even bigger!
Our Grand Expo is scheduled for Saturday, January 30, 2021 (9:00 am to 6:00 pm), at UCLA's beautiful Carnesale Commons. To receive the latest updates, please register at www.LAGrandExpo.com. (The Grand Expo is a joint production of the Los Angeles Real Estate Investors Club, Realty411, Sam's Real Estate Club, and the Ventura County Real Estate Investors Association).
---
This Week. Looking ahead, investors will remain focused on medical advances to fight the coronavirus. The core PCE price index, the inflation indicator favored by the Fed, will come out on Thursday (10/1). The ISM national manufacturing index will also be released on Thursday (10/1).
Beyond that, the monthly employment report will be released on Friday (10/2), and these figures on the number of jobs, the unemployment rate, and the wage inflation will be the most highly anticipated economic data of the month.

Los Angeles County Data (August):
Total house sold: 6,341 (down 5% from last year)
Median days on market: 22 days (down 15% from last year)
Median sales price: $692,750 (up 12% from last year)
Supply of Inventory: 3.0 months (down 17% from last year)
Sold above listing: 47% of all sales (up 8% from last year)
New listings: 8,280 (down 2% from last year)

Weekly Change:
10-year Treasuries: fell 0.03 points
Dow Jones Average: fell 800 points
NASDAQ: fell 100 points
---
For further information, comments, and questions: Lloyd Segal
President, Los Angeles Real Estate Investors Club, LLC
www.LAREIC.com —[email protected] —310-409-8310