Exclusive Report by Stacee Nelson
Commercial real estate markets are seeing unprecedented growth-stemming from the legalization of medical and recreational (adult use) use of cannabis. In nearly all states which have legalized cannabis, the limited number of commercial land and buildings available in designated "cannabis zones" have become a hot commodity, with pricing for purchase or lease skyrocketing vs similar asset classes in non-cannabis zones. Some areas of California have seen real estate pricing for land increase as much as 1000% in the last two years. In an industry projected to exceed $20 billion by 2021, expect to see real estate prices continue to surge in cannabis zones.
When a state enacts cannabis legislation, it typically defines general guidelines for what will be allowed in that state. It falls on the municipality to define the specifics: what activity can occur where. In nearly all instances, requirements limit the proximity to schools, community parks, and places of worship. And many municipalities take the further step to ban all cannabis activity within their limits. Think dry counties in which no alcohol is sold. Of those municipalities which do allow some form of cannabis, they usually refine their zoning to specify which types of cannabis activity will be allowed in which areas: retail sales, manufacturing / processing, and/or cultivation.
In California, for example, of the 482 municipalities in the state, only 5% currently allow some form of cannabis activity within their jurisdiction. So, while the potential returns are great, finding the opportunities may pose the largest challenge.
Each city in California which offers a commercial cannabis license requires a CUP (conditional use permit) for the specific location intended.Through a public hearing process the CUP process allows the municipality to consider other zoning uses, like cannabis, which may be essential or desirable but which are not expressly allowed within a zoning district. The CUP process may take anywhere from 6 to 36 months and is typically linked to a specific property.
Licensing for the actual cannabis activity is typically linked to the business owner/ operator, and not the real estate.For a business or operator to qualify for a California state operating license under the new law, they must first possess a municipal license. The municipal licenses are generally available for application only after the location and type of cannabis activity is approved and has the required CUP or zoning. There are exceptions in which a municipal license is obtained first, but even in these cases, the businesses will still be looking to tie up real estate in cannabis zones through lease or purchase as a critical step on the path to achieving a state license.
With each level of refinement, first which municipalities allow cannabis activity and then what activity is allowed in which approved zone, the available pool of commercial properties and landgets smaller.But while these hurdles may deter some, there are plenty of opportunitiesfor those willing to look a little further.
Uncomfortable with the current federal status of cannabis but looking for ways to get involved in an industry that has forecasted compound annual growth rates of 25%, a rate higher than the dot.com, cable TV, and broadband internet booms? era? Real estate. Depending on your capital, experience, and investment risk and return profiles, there are a variety of optionsopen to investors whether the interest is in buying and leasing, property development, passive capital investment, or buying low and selling high.
Land purchase and ground-up development in areas already zoned for cannabis or, on the more speculative side, in areas expected to be zoned for cannabis
Co-development: Invest in pre-developed cannabis complexes which offer turn key solutions or opportunities for operators to perform their owntenant improvements
Purchase existing buildings in cannabis zones and lease to operators to complete their own tenant improvements

Partner with an operator and structure the transaction to separate operating activity from the underlying real estate a

sset
And the opportunities don't stop there. Research shows a significant increase in rent and property values in cities where commercial cannabis activity is allowed. In the state of Washington, for example there has been a 45% increase in commercial rents across the entire industrial market since 2014, and a 7% increase in the residential home market.
Colorado still leads the way in terms of setting precedents within the cannabis industry, and has seen a 20% increase in home prices since 2014 when recreational use was legalized, and a 31% increase in the price of industrial buildings since 2015.
Currently 29 states and the District of Columbia allow some form of cannabis activity, and that number will only increase as states and cities see their tax revenues increase.
Along with this trend comes nationwide opportunities to invest in real estate and benefit from the cannabis trend while not actually touching the plant.
Do your research before jumping in. While there are common themes in due diligence amongall types of commercial real estate projects, there are a few additional questions to be considered for cannabis projects. Does the investment proposal or opportunity come with a CUP (or another state's equivalent of one)? If not, does the city already allow cannabis in your target zone? And if not, what is the city council discussing with respect to cannabis? What types of cannabis activity will be allowed? This will determine the type of land or structure you might consider. What are the "other" development costs? A CUP may cost several hundred thousand dollars in development, environmental and engineering fees.
San Diego, CA for example, requires cannabis retail stores to re-pave their parking lots in addition to retrofitting the building before they can open for business. Be aware that some cities may require additional steps like this for cannabis that might not come up in a typical due diligence approach. Finally, and importantly, does the proposed site have access to sufficient electricity, water, and sewer? This is the number one hurdle in Desert Hot Springs, CA, a location touted to be the "Silicon Valley of cannabis".
If you are investing in a project with an owner/ operator, there are additional questions to be considered. The state of California requires a background check on operators before issuing licenses. This is a state by state decision so consider this if the state doesn't require it. Do the proposed partners have experience in this industry? How will the deal be structured to ensure the cannabis operations are separate from the real estate to protect the asset and investor? What security precautions are in place for the building? How will cash and taxes be handled?
Unlike the dot.com, cable TV, or broadband market dashes, the cannabis industry is heavily reliant on the availability of real estate and zoning. This provides the investor a unique opportunity to capitalize on a burgeoning niche within the commercial real estate field while still cautiously approaching the active cannabis industry.
FOR MORE EXCLUSIVE, THOUGHT-PROVOKING ARTICLES, BE SURE TO RETURN TO OUR WEBSITE FOR ADDITIONAL NEWS AND INSIGHTS.
---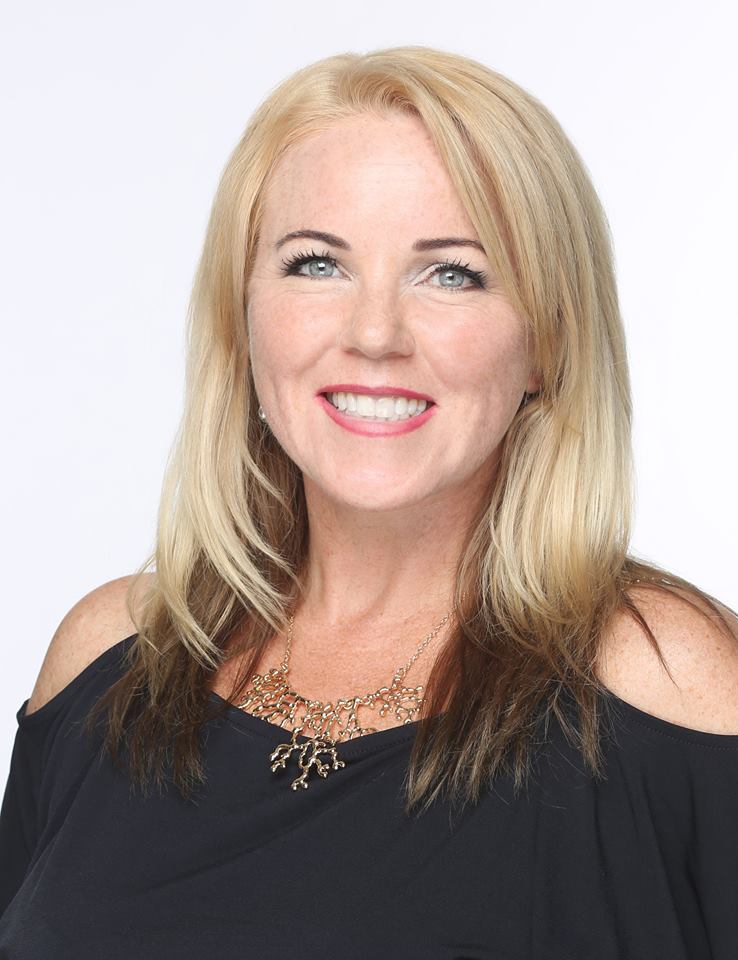 Throughout most of her twenties, Ms. Stacee Nelson worked as a social worker, caring for abused children, drug-addicted teens and adults with mental impairments. She was also actively involved in youth development and leadership programs. In 1999 she graduated from Thunderbird with an International MBA and joined the finance team at the European headquarters of an American Fortune 50 company. She spent the next 10 years working in strategic finance, business development, and mergers and acquisitions in Europe, and later in China, and traveling throughout Europe, Asia and Central America. In 2011 she started her own investment company dedicated to creating value for the American economy by turning distressed properties into jobs, homes, and investment opportunities. As an author, successful business owner, and philanthropist, she collaborates with other entrepreneurs to support and mentor business professionals to achieve their financial independence by having multiple streams of income. She currently provides strategy, business development, and investor relations for a privately held California medical marijuana company.