Realty411 is re-publishing this previously-written post so that our new readers can benefit from these timeless tips. As the upcoming market slows down across the country, investors need to be especially cautious and become educated like never before. 
---
Happy New Year!
May 2020 bring you and your family prosperity and health.
by Linda Pliagas, Founder/Publisher
There is something special about the beginning of a new year. It's a time to reflect on the last twelve months and examine our accomplishments, and failures. It's a wonderful season to focus on our mission and figure out a strategy for the future.
With this in mind, I cannot stress how important it is to write down your goals for the upcoming year. When you join pen to paper and have an honest self-talk about what it is you need, and want from life, it truly changes EVERYTHING.
Successful people always plan and prepare. You cannot chart your path without knowing where you want your final destination to be. Every year, I write down my goals.
This New Year's homework was first introduced to me by a successful real estate broker/investor who spent an entire afternoon writing down his goals. He actually didn't just write them down as one, two, three; instead, he would write the goals down and then go into specific details for each one.
His New Year's Resolution list was actually many pages long!
As you can imagine this broker was very successful. He was a multimillionaire by age 29 with multiple investments around the nation and a thriving agency business.
Now you certainly don't have to write a thesis for your goal-setting to take root. Simply write down some goals of what it is you wish to accomplish for the upcoming year. Some people make one goal; a typical one is to lose weight – everyone seems to have that one on the list!
I say why limit yourself to one goal, when the sky is the limit…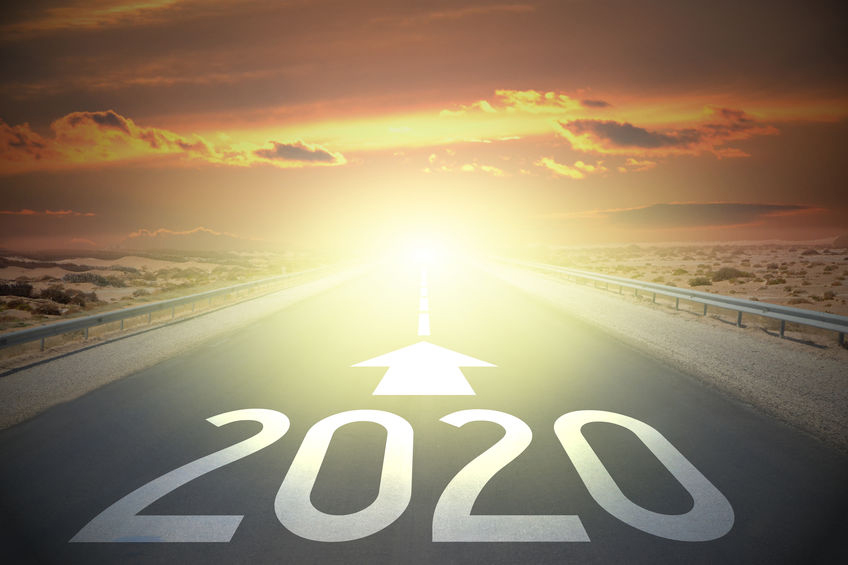 I normally write down 10 goals and anticipate six or seven of them to materialize by year's end. I also like to mix it up and not only focus on business goals, like buying real estate or expanding our media business or antique clock/watch shop, but also throw in personal ones as well… like being more patient with my family and exercising more regularly.
This year, I am urging everyone around me to write down their goals. Please take at least a few minutes out your busy day TODAY to write down some things you wish to accomplish for 2020.
As you can see, I'm feel very strongly about this exercise because I know we ALL desire to be more successful, to have better relationships, and to be heather and happier people.
We all want a better life, and your improved life can begin today if you'll just carve out a little time to write down your goals for 2020.

Following are some tips to get you started on your way to an unbelievable year.
Figure out what it is you want to accomplish for 2020. Ask yourself why do you want it? Is it for my highest good and for the good of my loved ones?
Mix up a few business and personal goals: Remember, all work and no play makes Jack a dull boy.
Write your goals on something so that you can review them often. This year, I wrote them down on my phone and backed them up on a notepad.
Share your goals with loved ones. Having a partner on the same page can double your momentum. Sharing your individual goals as a couple can be a wonderful way to bond and share a united dream. If you also want to keep a few goals private, allow yourself the space to do so.
Get ready to see action! By setting forth to the universe what it is you need and desire, the law of attraction begins to work its magic. But don't forget that you have to do your part and be ready to take action when opportunities are presented.
---
Did you enjoy reading this motivational post? Realty411 magazine has been writing original articles, op-ed pieces, market reports and more since 2007. Our complimentary network has been the leader in complimentary, non-biased education for many years, be sure to join our free VIP NETWORK today to be the FIRST TO KNOW about our live events, special blog posts, magazines and more.