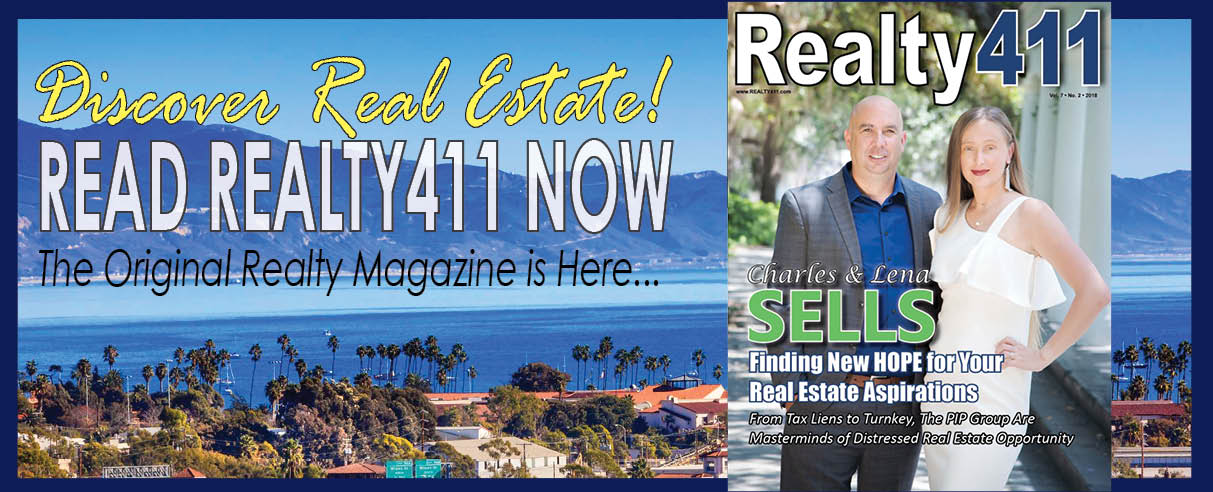 Santa Barbara, Calif. – Every day Realty411.com's editorial team, comprised of reporters and editors based around the nation, ensure the most vital headlines in the real estate industry, as well as their own specialized articles, are gathered in one place: Realty411Daily.com
Since 2007 California-based Realty411.com has provided real estate information and resources to newbie, as well as seasoned investors, through their print and online magazines, nearly a dozen websites, and live conferences and expos around the nation.
Realty411.com's mission is to educate and empower people to invest in real estate. Their publications also reach real estate professionals with news and information designed to increase their business.
Recently, Realty411 wrapped up production of both their print namesake publication, as well as their digital REI Wealth Monthly; both publications equal over 200 pages of the latest insight, strategies and wealth-building tools that individual investors need to begin, maintain, or expand their portfolio.
The company also completed hosting three events in the month of November and reached their fans in person in Las Vegas, Nevada; as well as Northern and Southern California — Pleasanton and Marina del Rey.
---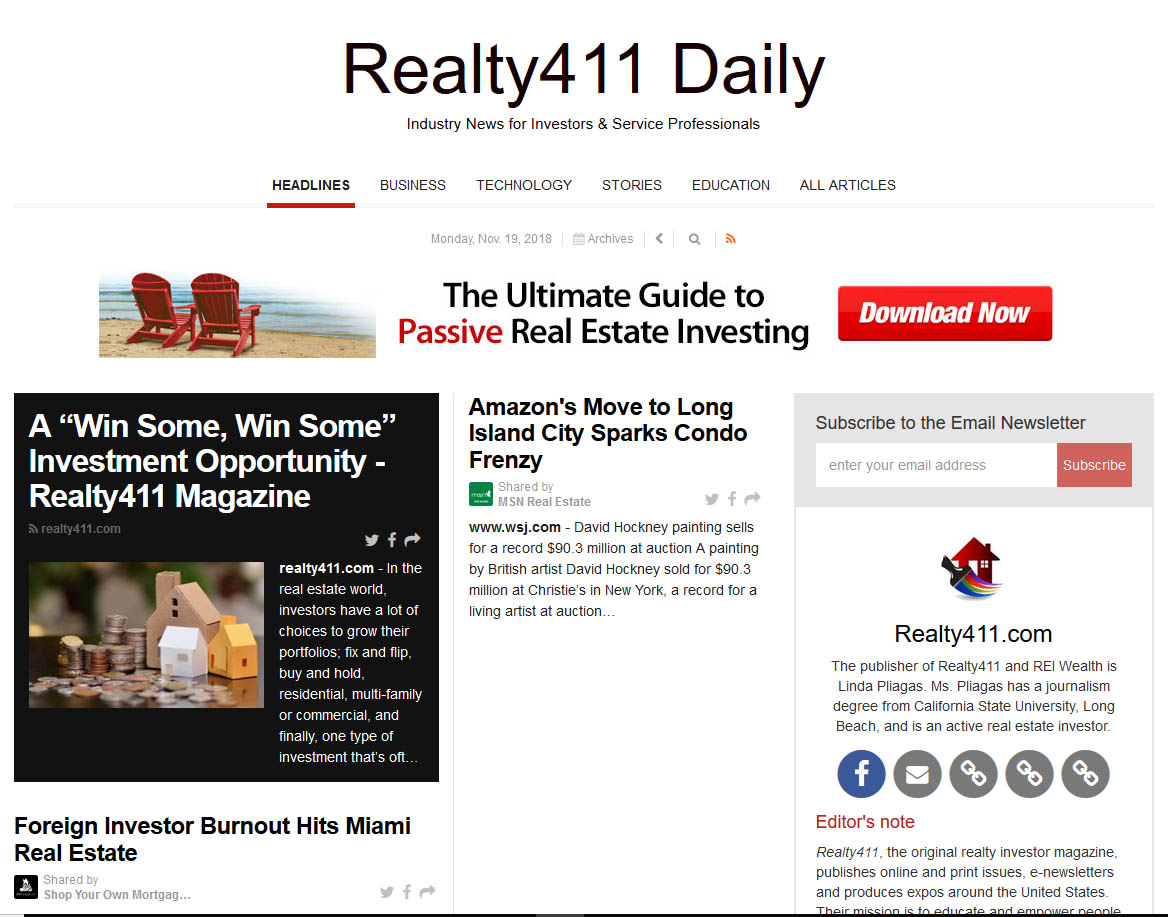 ---
Realty411, known in the REI industry as the original realty investor magazine, was founded in 2007 in California. The company has produced dozens of conferences annually across the nation. These events have united thousands of investors nationally, allowing the company to showcase their print and online publications, as well as their corporate and educational sponsors.
Realty411's newest issue featuring Charles and Lena Sells from The PIP Group. Their company focuses on purchasing properties acquired through the tax sale process. This lucrative and creative niche is gaining massive popularity because of the opportunity for individual investors to buy properties at discounted pricing.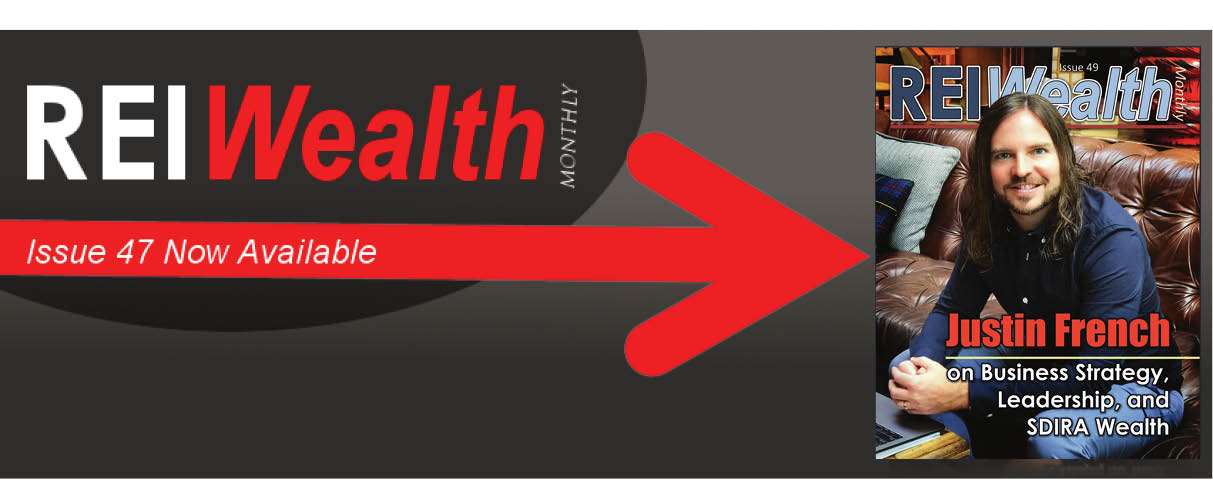 Additionally, Realty411 also just released their newest monthly REI Wealth digital issue featuring Justin French with SDIRA Wealth. The company was founded by the creators of a revolutionary retirement investment strategy. French and their team use real estate and finance as a way to accelerate and increase returns for their clients utilizing the SDIRA Wealth Solution.
Besides their double publication drops this month, hosting a dozen events this year, and the production of a regular investment podcast, Realty411 recently launched Realty411Daily.com, an ever-changing media website spotlighting the most important real estate news affecting the industry.
Realty411's editorial team chooses vital headlines from their growing global contributor list that is then highlighted on their site, and sent out via email to subscribers daily.
The founder of Realty411.com is Linda Pliagas, an entrepreneur based in Santa Barbara County who spent most of her adult life in Los Angeles. Pliagas has a journalism degree from California State University, Long Beach, where she was the recipient of the Bobit Magazine Scholarship for creating her first national magazine while still a student.
Realty411.com's founder is an active real estate investor. She has inspired and impacted tens of thousands of people to invest in real estate throughout her 20-year dual career in media and real estate.
---
CONTACT 411:
For more information, please call:
Kasey Barrett @ 805.693.1497
or email [email protected]