Don't Miss this Informative, Educational & Exciting Expo in One of the Hottest Real Estate Markets in the Country.
SINCE 2007, REALTY411 HAS PRODUCED COMPLIMENTARY EXPOS AND PUBLICATIONS – OUR MISSION IS TO INCREASE FINANCIAL EDUCATION AND HELP AS MANY AMERICANS AS POSSIBLE INVEST IN REAL ESTATE TO IMPROVE THEIR RETIREMENT!
>> ARIZONA REAL ESTATE SUMMIT

Expo Date:
Saturday, January 20th, 2018
Time:
9 am to 5 pm

Venue:
HOLIDAY INN & SUITES PHOENIX AIRPORT
3220 South 48th Street, Phoenix, AZ 85040
NETWORK WITH EXHIBITORS, COMPANIES, REAL ESTATE GROUPS, CLUBS, AND SERVICE PROFESSIONALS.
COMPLIMENTARY COFFEE AND BREAKFAST, PLUS APPETIZERS!
NETWORK WITH LEADERS AND ENJOY OUR NEWEST ISSUES.
> Mingle with Companies * Meet Local Leaders & Out of Area Investors
> NON-Stop Tips for Real Estate Success ~ Hosting Our Events Since 2006
We Want & Can Help YOU Succeed As We Have. Bring Lots of Cards.
Mingle with Local Leaders & Industry Professionals from Around the Nation!
Hosted by Realty411 – National REI Publisher

CONTACT US TO BE A SPONSOR: 805.693.1497
or email us directly at: [email protected]
Influential Real Estate People & Business Owners Attending!
Find Potential Partners, New Friends, Build Your Circle of Influence.
Remember Your Net Worth = Your Network
Our discussions cover a wide range of topics: Commercial & Residential Real Estate * Private Lending * Raising Capital * Networking Tips to Grow Your Influence * Strategies to Increase ROI * Gain Perspectives on TOP Local & National HOT Markets * Fix & Flips * Buy and Hold + Wholesaling, PLUS Discover How to DIVERSIFY with FOREX Trading, Learn Secret Marketing Secrets for Your Business, Real Estate Agency, Investment Business and More… We have investors joining us from many states! BONUS: Discover Why We Have WEEKLY RESIDUAL INCOME and How to Add that to Your Life too!

YOUR NET WORTH = YOUR NETWORK
We are hosting this event to help increase your contacts and to further your potential in this industry, so don't miss out!
Learn Tips and Strategies on TOP Real Estate Niches:
Fix 'n' Flip, Wholesaling, Crowdfunding, Buy & Hold, Local & Out-of-State, Private Lending, Commercial & Residential Real Estate, Notes, Credit Optimization, Trust Deeds, FOREX trading, Diversification and More.
Learn Investor Tips to WIN in Real Estate in 2018 at this Event, Join Us!
No matter what, please mark your calendar so you don't miss out on this fantastic real estate and finance event. Our goal is to provide fantastic resources to help you learn about real estate or grow as an investor. We know your time is valuable, so we have wonderful books, magazines, and other gifts to give away.
Build NEW friendships and business collaborations with some of the industry's TOP Leaders. Plus, guests will discover new resources to FUND deals. Joining us are incredible speakers, sophisticated investors, & VIP Industry Leaders.

OUR SPEAKERS INCLUDE A DYNAMIC TEAM:
Learn From Sensei Gilliland with BLACK BELT INVESTORS
Black Belt Investors' Real Estate Master, Sensei Gilliland, has been honored as the nation's leading real estate expert and business mogul by Real Estate Wealth Magazine, and has now expanded his capacity for granting speaking engagements across the US.
Real estate investors frequently flock thousands of miles for words of wisdom from Sensei. His live training and coaching events are known for being value packed, overflowing with practical, quick to implement tactics, and energizing for both white belt and black belt level real estate investors and business owners.
Any real estate investor seeking to increase their own knowledge with a highly recognized and sought out industry will find Sensei packs a real punch when on the bill.
In a sentence, Sensei's education is – "No fluff, just hard hitting, real tactics investors can put into action effectively, delivered by a real estate master that has proven his mettle over two decades." Come hear one of the most powerful leaders in today's real estate industry.
---
LEARN FANTASTIC INFORMATION:
* The best property type to buy and why.
* When is the real estate cycle going to be the best in various markets?
* How to start Buying quality real estate THIS MONTH!
* Property Management secrets and strategies.

* Financing secrets of the newly rich and not-yet famous
---
Learn All About Investing in Notes with Your Local Source: Jay Tenenbaum with AZP CAPITAL, LLC
Jay Tenenbaum, is the Asset Manager and member of AZP Capital, LLC, a real estate investment firm, located in Scottsdale, Arizona. He is a former attorney, with over twenty years of debt collection experience. The combination of his debt collection and real estate experience gives him a unique perspective in the mortgage note arena and he is often sought out for his expertise. He enjoys speaking on note related topics at local meetups, real estate investment clubs as well as national forums.
Jay recently moved to Arizona to join the company. Jay's oldest son, Eric, is in the business as well, with his focus on developing the company's sourcing relationships.
He coached his three sons in baseball for many years and now has retired to the more relaxing role of watching his 8 year old twin daughters dance ballet.
ATTENTION INVESTORS, AGENTS, BROKERS, BUSINESS OWNERS: GET THE FUNDING YOU NEED TO EXPAND YOUR BUSINESS!

PLUS: NETWORK WITH EXHIBITORS – WIN PRIZES – BRING THE FAMILY
INCREDIBLE INFORMATION AND MIND-BLOWING TIPS!
---
Learn to Diversify Your Portfolio by Trading FOREX with Justin Ford – Difference Maker, Champion, Entrepreneur, Leader, Visionary
From struggle to success, Justin Ford truly lives the saying "It's not how to start but how you finish." At the age of 19, with his life in disrepair, Justin made the critical decision to turn it all around. Now at the age of 34, Justin has become a successful Entrepreneur, Business Owner, Real Estate Broker, Investor, Motivational Speaker, TV talk show host, Author, and Mentor.
He has earned numerous achievement awards, and demonstrates daily that talent, drive and ambition really do lead to success. Justin also excels as an inspirational youth and marketplace speaker. People can feel his powerful presence when he walks into the room. He wants to make a difference, and he takes that responsibility extremely seriously. Justin's passion and desire to see people rise to success leaves a lasting impact as he challenges all to become the champion they were created to be.
Justin lives in Metro Detroit with his wife and four children. The love and support of his family helps fuel his passion for success in all avenues that he pursues. In his spare time, Justin loves to travel and donate his time to The Positive Zone Project Foundation, which empowers high school students through character education and leadership development, while providing tools for building successful lives.
Justin will introduce our guests to an amazing financial strategy: FOREX. Trading foreign currencies is a trillion-dollar a day industry and individuals, as well as institutions and corporations are capitalizing on movement of currency. All trading can be done on your phone, 24 hours per day. Justin and his team are actively trading on FOREX with a company that has opened up the knowledge and access to trading to average, regular people without a traditional financial background.
Learn how to Implement a NEW Strategy into Your Portfolio and LIFE for FINANCIAL FREEDOM and to also diversify your holdings and knowledge. We never stop learning and growing and neither should you.
---
Legally Mine: Protecting your business and personal assets.
Legally Mine is the largest, most respected, experienced, and comprehensive lawsuit protection company in America. We provide specialized consulting, packages and tools to help businesses and practices manage risk.
Today, the average business faces an average of five lawsuits in its lifetime; meaning that lawsuit prevention and protection are essential topics for every business owner. To protect against this inevitability–and the loss, injury, disadvantage, or destruction associated with it–professionals must be proactive in their approach to lawsuit protection; becoming smarter, safer, and, ultimately, more resilient.
Running a business gives you enough to worry about. Let Legally Mine reduce your anxiety and business risk by providing streamlined, effective, and easy-to-use products, backed by expert customer service and a reputation built by longevity and client satisfaction.
---
* Enjoy An Assortment of Pastries and Croissants with Coffee & Appetizers!

* Highlights of Our Plans – 27 Events in 10 States – Plus, What's Next for Us…
* How to Move Up to the Big Leagues with Multifamily and Commercial Syndication Investing
* How the Trump Tax Plan will affect Real Estate Investing in 2018.
* Investors: Discover a Source of Funding to Help Grow Your Portfolio or Business!
* Learn How Savvy Investors Protect their Assets with a Land Trust
* Where is the Mortgage Industry and Interest Rates Heading?
DON'T MISS THIS INCREDIBLE AND ACTION-PACKED DAY BROUGHT TO YOU BY REALTY411 MAGAZINE!
---

MEET YOUR NEW SOURCE OF FUNDING: BUSINESS CAPITAL EXPERTS



Reed Blake is the founder of BUSINESS CAPITAL EXPERTS, the fastest growing small business funding company in its area of expertise.
A former Vice President of a firm, who raised over $1 Billion in funding for its clients in 7 years, as well as an accomplished speaker, who has spoken to tens of thousands of people on business funding.
BCE specializes in Unsecured Business Lines of Credit and Unsecured Cash Loans (YES – we can do this for Real Estate Investors!). The BCE team has between 6 and 25 years of experience and the relationships needed to get our clients operating capital, traditional investment funding and to take our client's companies public.
We can also fund your growth, portfolios and notes…real estate transactions from $25K to $22 Million – this includes residential, industrial and commercial transactions.
You will find Mr Blake's presentation not also enlightening, but also highly entertaining.
---
JOIN US TO LEARN FROM A LIVING LEGEND IN THE REAL ESTATE INDUSTRY:
Dr. Albert Lowry joins us from Las Vegas, Nevada!
Albert Lowry is today's top authority on real estate investing despite starting out with nothing. That is, nothing except a strong desire to succeed, lots of common sense, and willingness to work for his dream.
Al spent his childhood in orphanages and foster homes, then as he worked in a variety of jobs ranging from sheet metal laborer to butcher, he realized how much he wanted financial independence.
Al got his real estate license and began to sell property. He was a fast learner and quickly realized that creative financing would enable him to purchase properties with no money down. He was soon buying duplexes and triplexes, and doing the routine maintenance himself to maximize profitability. He continued buying properties and expanded his methods to include leveraging, rehabilitating, and exchanging his investments.
Using these principles, plus lots of trial and error, Al figured out exactly what works and used this to create the concepts and techniques that are the heart of the famous "Lowry Formula."
Along the way, in addition to acquiring street smarts, Al continued his formal education. Today, Al is Dr. Albert Lowry. Aside from earning his Ph.D. in Business Administration, Dr. Lowry has written and published over 20 books. His first, How You Can Become Financially Independent by Investing in Real Estate, earned the distinguished Best Sellers List of the New York Times for three consecutive years. As a result of earning many professional real estate designations, Dr. Lowry was hand-picked to teach the very first Master's Degree Program in Real Estate. Al Lowry was named to the Academy of American Exchangers Hall of Fame, which is considered the highest single honor accorded any individual engaged in real estate.
Dr. Lowry now had financial security, peer recognition, and an ever-growing multi-million dollar real estate portfolio. The next major step in his career was to begin sharing his knowledge and good fortune. Dr. Lowry began holding real estate investment seminars in major cities worldwide, where he has been influential in teaching his methods to real estate professionals, famous millionaires, renowned experts, and everyday people.
Despite these major achievements and honors, Dr. Albert Lowry is still just down-to-earth Al, who remembers clearly what it's like to work hard for a living and dream every day of wanting something more. He loves helping people and will often personally call those who need some guidance and good advice.
Al has a strong desire to see motivated, hardworking people like you succeed. Because of this, he counts as one of his proudest accomplishments having already shown more than 350,000 men and women in his Real Estate Investors Training Program how to become financially independent and start living the lives they had wished for.
---
REHAB SECRETS WITH ARMANDO MONTELONGO FORMER STAR OF A&E's "FLIP THIS HOUSE"
Armando Montelongo, Star of "Flipping Nightmares" and former star of A&E's "Flip This House" – Armando is the ORIGINAL real estate reality star, and is consistently ranked as one of the most successful Hispanics in business.
The OG of house flipping, Armando Montelongo, is back with a new television show, new houses to flip and the same 'don't-give-a-#%&$!' attitude that made him famous.
Armando first burst onto the scene in 2006 with a nearly three-year run on "Flip This House," and then largely steered clear of television. He made a few appearances, including a 2015 episode of CBS' "Undercover Boss," and some others. Meet Armando IN PERSON at this event!
---
JOIN US IN ARIZONA AND CHANGE YOUR PERSPECTIVE!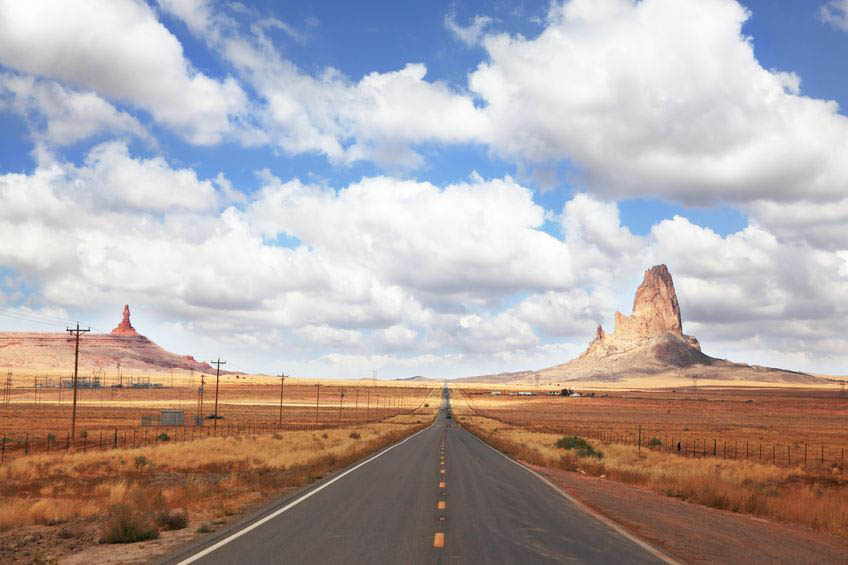 We amazing speakers and industry leaders PLUS MANY MORE scheduled to attend this phenomenal conference.
Please check back on a regular basis for further updates and information.
You may also visit our numerous websites for further information, including:
REALTY411 OR REALTY411 EXPO OR REALTY411 MAGAZINE
*please note speaker schedule to change without notice due to conflicts, weather or other circumstances beyond our control. Thank you.
---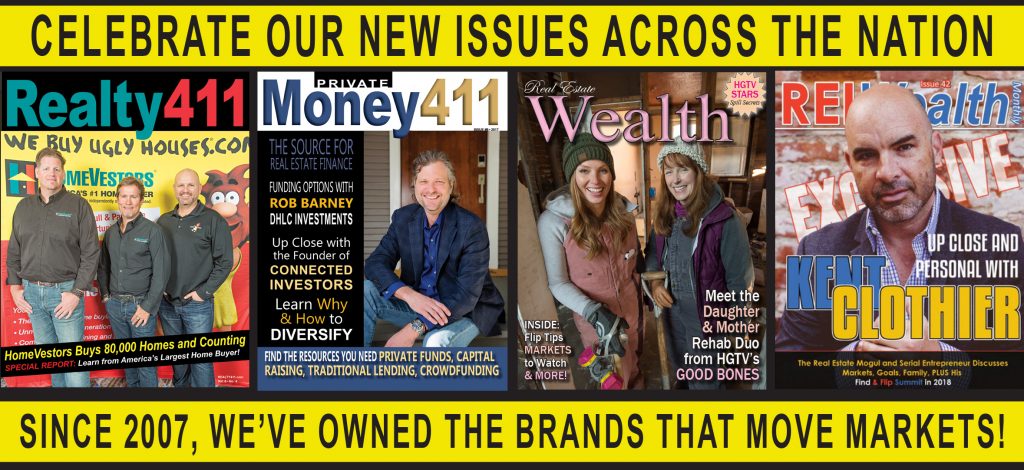 WHAT MAKES US UNIQUE
Since 2007, Realty411 has been a positive force in the real estate industry providing valuable insight, resources and information to help investors improve their lives and expand their realty knowledge and portfolios. Their only mission is to help others succeed in real estate. Realty411, and it's alternate cover, Real Estate Wealth, is the only freely-available publication online, hosted on multiple websites. Despite rising publishing costs, Realty411 remains a freely distributed, viral magazine.
GROWING STEADILY AND GOING STRONG
Founded by a 25-year veteran publisher and journalist, Realty411 remains the fastest-growing publication having gone from a 12-page newsletter in 2007 to publishing nearly 200 pages of real estate news and strategies in July 2016, with their print magazine as well their online REI Wealth Monthly issue. Currently, Realty411 also produces and hosts expos and events around the country. In 2017, Realty411 produced 27 events in nine states, resulting in nearly 4,000 RSVPs for the year.
REPUTATION AND INDUSTRY STANDING
Realty411 takes pride in having a stellar reputation with zero complaints or rip-off reports. The publisher of Realty411 and her entrepreneurial family have owned multiple businesses and properties in Southern California for two generations. Additionally, the publishers have never filed a bankruptcy or had a foreclosure; furthermore, their portfolio remained intact — without losses — during the 2008 economic downturn. They are uniquely qualified to publish personal financial resources and insight.
---
FOR INFORMATION PLEASE CONTACT US:
OFFICE PHONE: 805.693.1497
TEXT ANYTIME: 310.994.1962
Realty411's main website at: http://realty411guide.com