Check out our new audio content!
Are you interested in starting or growing your portfolio?
Then be sure to join us for Realty411's Virtual Residential Summit, which is going live today at 9 AM PT / Noon ET.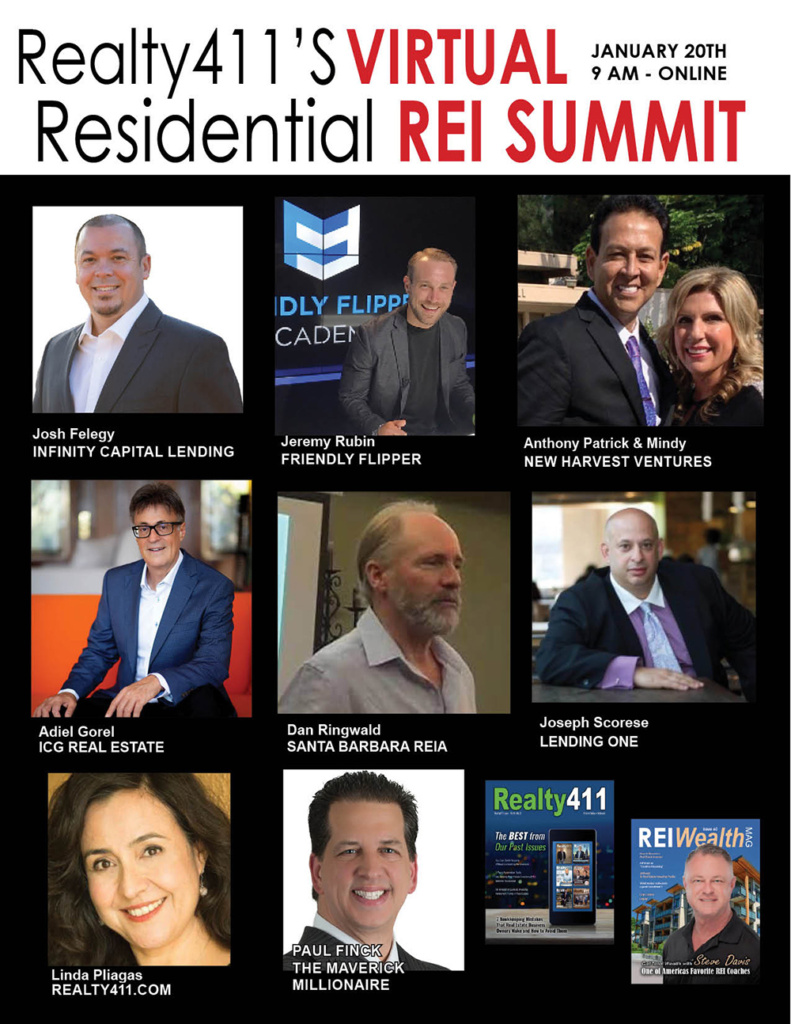 This is the place to gain an insider's perspective on single-family home investing, private lending, raising capital, creative deal making, being a landlord, and more.
Our special online event is complimentary and open to investors of all experience levels.
Discover insight on the 2023 commercial marketplace from our top experts. Connect with them directly and ask questions to gain clarity like never before.
To reserve a spot at our LIVE virtual event today, RSVP below:
https://us02web.zoom.us/webinar/register/WN_ARuzhlo8TKOHpvY6QjRwkg
Plan your day ahead, download our event schedule here:
https://joom.ag/iv9d