Longhorn III Investments, LLC, a leading source of hard money loans for serious real estate investors in Texas and Missouri has been added to the Realty411 Academy as an expert contributor to help inform and educate real estate investors. Although Longhorn only offer hard money loans in a few states there are many states to come in the near future and the information that is provided can be used in any real estate market.
Dallas, TX (PRWEB) October 15, 2013 – Longhorn III Investments has been invited to be an expert contributor to the newly created Realty411 Academy. The Realty411 Academy has been created by Linda Pliagas, Founder of Realty411 Magazine, due to the overwhelming request from its readership for more content from the sponsors, advertisers and real estate partners Realty411 magazine has complied and wrote about over the last few years. The goal of the Realty411 Academy is to be a learning resource for real estate investors. Also, to help provide ongoing education from the best minds and most successful professionals in the Real Estate.
"When putting the Realty411 Academy Experts together I first thought of the real estate professionals I had met at the numerous workshops and seminars that Really411 Magazine has hosted throughout the country" said Linda Pliagas, Founder of Realty411 Magazine and Realty411 Academy. "One of those companies that was first on my mind was Longhorn Investments. I knew Ryan (Kimura) had moved over there recently and his real estate investment knowledge, along with his connections to other important real estate related services, made me reach out to him to see if he and his new company were interested in contributing to the academy. We were thrilled when they were one of the first to jump on board. Ryan, and Longhorn Investments, really have tons of information from creating the right entity, to tax planning for real estate investor, to hard money loans. Even though most investors know Longhorn as a hard money lender they are really so much more. The absolute wealth of information for real estate investors make Longhorn one company everyone should connect with even if they don't lend in your market "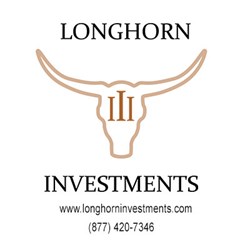 Not all hard money lenders are the same. Longhorn III Investments, LLC is your lending partner in real estate investments! Their experience, expertise and access to sister companies that deal with title, legal and/or accounting make Longhorn one of the best additions to your real estate investing power team. Longhorn is not just a great Texas hard money lender and Missouri hard money lender. They are a one stop shop for real estate investing services which makes them a unique partner that most other companies can't compete against. Call them for pre-approval today! 877.420.7346 or http://www.longhorninvestments.com
"As we grow and expand our hard money loan product throughout the nation, and locally, building the right relationships that can help spread our hard money loans become paramount," stated Ryan Kimura, VP of Sales & Business Development at Longhorn III Investments. "Linda and the Realty411 brand puts together fantastic events throughout the country. Many of which I have been able to be a part of as a vendor, sponsor and/or presenter. I would assume that her idea for the Realty411 Academy will be just as great. So, we jumped at the opportunity to get involved."
About Longhorn III Investments, LLC
Longhorn III Investments, LLC corporate office is located at 17950 Preston Road, Suite 230 Dallas, Texas 75252. Longhorn III Investments currently does Texas hard money loans and Missouri hard money loans and has access to almost $24MM in capital to lend from its sister private equity fund, Trident Realty Investments.