Check out our new audio content!
The numbers are in! Nearly 500 investors registered for Realty411's Virtual Investor Expo last weekend and hundreds showed up again live for our event. The energy was incredible! It was truly an educational, fun and impactful weekend.
Now, we are preparing for our new event on December 5th.
---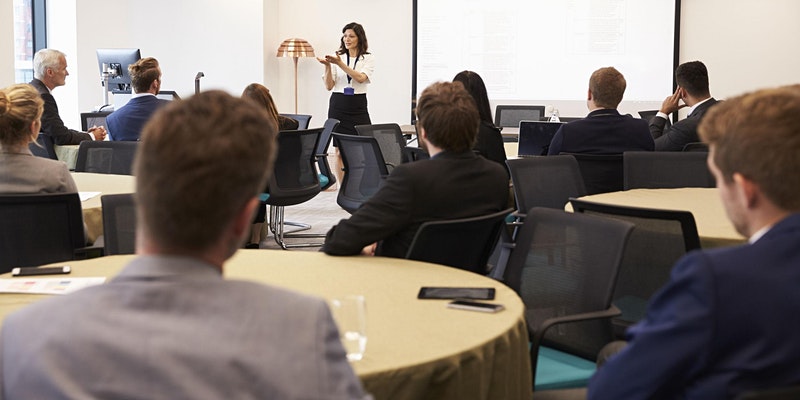 A VIRTUAL ONE-DAY CONFERENCE SPOTLIGHTING WOMEN IN THE REAL ESTATE INDUSTRY!
Two years ago, as a way to spotlight and elevate women real estate investors and female agents/brokers/lenders and realty service providers, Realty411 began the social media group "Ladies Who ROCK Real Estate".
Our national group is now nearing 8,000 members strong with successful women joining us from around the nation to network online and share information.
At this SPECIAL ONE-DAY EVENT, which is completely COMPLIMENTARY AND CO-EDUCATIONAL, guests will LEARN FROM THE "LADIES WHO ROCK REAL ESTATE".
Some of the powerful women featured will include real estate rehabbers, realty marketing specialists, real estate entrepreneurs, top-producing brokers, wealth educators, and more.
Some of the ways this virtual conference will be different from our previous online events, include:
Designated Topics will Be Discussed with a PANEL of women experts sharing their Insight and Advice for our co-ed guests to enjoy. Learn from lively conversations focusing on timely topics.
All Guests to Receive Invites to Our VIP Private Groups — What a perfect way to continue networking with our amazing connections! Ladies will be admitted to our exclusive "Ladies Who Rock Real Estate" online group; Gentlemen who join us for this special event to honor women in the industry will be invited to join our private VIP Realty411 Investor group.
A Special VIP "Hour of Power" — Upgrade to our PAID networking hour, join us LIVE to be seen and heard by other VIP ladies. All VIP guests will have time to share their contact information and plug their company.
Additionally, we will highlight and share information about our special PRIVATE online groups so that ALL guests can continue to connect after.
EVERYONE IS WELCOME — PLEASE JOIN US, GENTLEMEN!! IT'S TIME TO LEARN FROM AMAZING WOMEN WHO ROCK REAL ESTATE.
---
ONLY 20 PAID VIP TICKETS ARE AVAILABLE — GUESTS WILL NETWORK LIVE VIA ZOOM.
---
BONUS: For this event honoring women and the ladies who work to make Realty411 possible, guests will be invited to our PRIVATE online investor groups with tens of thousands of members — investors who are sharing their deals and making valuable connections!

So just who is joining us for this amazing ONE-DAY, LIVE CONFERENCE — a unique event uniting some of the most dynamic women in REI? Take a look below at some of the amazing ladies joining us to impart their wisdom and knowledge.
This co-educational event will educate, encourage, and enlighten you to grow a real estate portfolio like you never thought possible.
Just who will be joining us for this SPECIAL, ONE-TIME EVENT? Just take a look at our powerful agenda below.
Ladies Who Rock Real Estate – December 5th Agenda
Morning Session Hosted by Desiree Doubrox, HomWork
9: 00 to 9:15 AM PST – Welcome by Desiree Doubrox, HomWork
9:15 to 10:00 AM PST – Tamera Aragon – 7 Days to Freedom
10:15 to 11:00 – Laura Heath (Alamery) Wholesaling Expert/Mentor
11:00 to Noon – Kathy Kennebrook – Marketing Magic Lady
12:00 to 12:30 – Milica Krstic & Ivy Baca – Universal Commercial Capital
LUNCH BREAK – Relax and Refresh
Afternoon Session Hosted by Linda Pliagas, Realty411
1:00 – 1:45 PM PST – Kaaren Hall – uDirect IRA Services, Inc.
1:45 – 2:45 – Kristi Kirtwell – ADU and Rehab Expert
2:45 – 3:15 – Jacqui Price – National Real Estate Insurance Group
3:15 – 4:00 – Hannah Kesler – The Money Multiplier
4:00 – 4:30 – Sharon Vorholt – Probate and REI Marketing Expert
4:30 to 5:00 – Sadhana Sabharwal – The No-Money Down Academy
5:00 to 6:00 – Open Networking with Desiree Doubrox, Linda Pliagas and Speakers
5:00 – 6:00 – OPEN NETWORKING – EVERYONE IS INVITED BACK TO CONNECT, SHARE GOALS AND NETWORK.
Your Expo Hosts: Desiree Doubrox and Linda Pliagas