Realty411 Magazine, the longest-running real estate investment publication owned by the same owner, is celebrating their new issue by hosting numerous expos around the nation in an effort to meet as many of their social media followers as possible.
Based in Santa Barbara County, Realty411 publishes real estate investment resources for investors and real estate professionals and produces real estate expos, mixers, and meetings around the country.
Their publication has the largest social media network across online platforms such as: LinkedIN, Facebook, Twitter, Ning, Tumbler, Instagram, Pinterest, Blogger, Google +, YouTube, MySpace, and many other up-and-coming platforms. Most importantly, their online network has not been purchased, a common practice among companies, but has been built organically over time.
Realty411 makes their issues available freely online and also mails out complimentary copies in an effort to expand real estate education and compel others to choose real estate as a tool for building long-term wealth.
Their national tour schedule was specifically created to reach the "hottest" markets around the country. Realty411's schedule is as follows:
REALTY411'S SCHEDULE DESIGNED FOR MAXIMUM VISIBILITY IN TOP MARKETS:
* FLORIDA
– Ft. Lauderdale – July 30th – Life's a Beach – East Coast Real Estate Investors' Expo
https://realty411floridaexpo.eventbrite.com
* CALIFORNIA
– Pleasanton, Calif., – August 26th – Realty411's California CA$FHLOW Conference
https://cashflowconference2016.eventbrite.com
– San Jose, Calif. – August 27th – Silicon Valley's CREATIVE Real Estate Investors' Expo
https://sanjoserealty411expo.eventbrite.com
* NEW YORK
– Long Island, NY – Sept. 17th – Long Island Realty411 Expo – Investors Unite to Learn, Network and Grow Wealth
https://longislandinvestorexpo.eventbrite.com
– Manhattan, NYC – Dec. 3rd – Our 3rd Event in Manhattan!
Mingle in the Heart of the Big Apple in Times Square – Details coming soon.
* TEXAS
– San Antonio – Oct. 8th – ALAMO EXPO with Lisa Lewis
** A Charity Expo for the Leukemia Lymphoma Society.
https://alamoreicharityexpo.eventbrite.com
– Arlington, TX – Nov. 12th – GIVE THANKS, GIVE BACK
** Gives Thanks, Give Back Part 2 – More information coming.
* NEVADA
– Las Vegas – Oct. 22nd – 3rd Annual Viva Las Vegas Real Estate Expo
A special tribute to the local Las Vegas market and Real Estate Insider's Club.
~~~~~~~~~~~~~~~~~~~~~~~~~~~~~~~~~~~~~~~~~~~~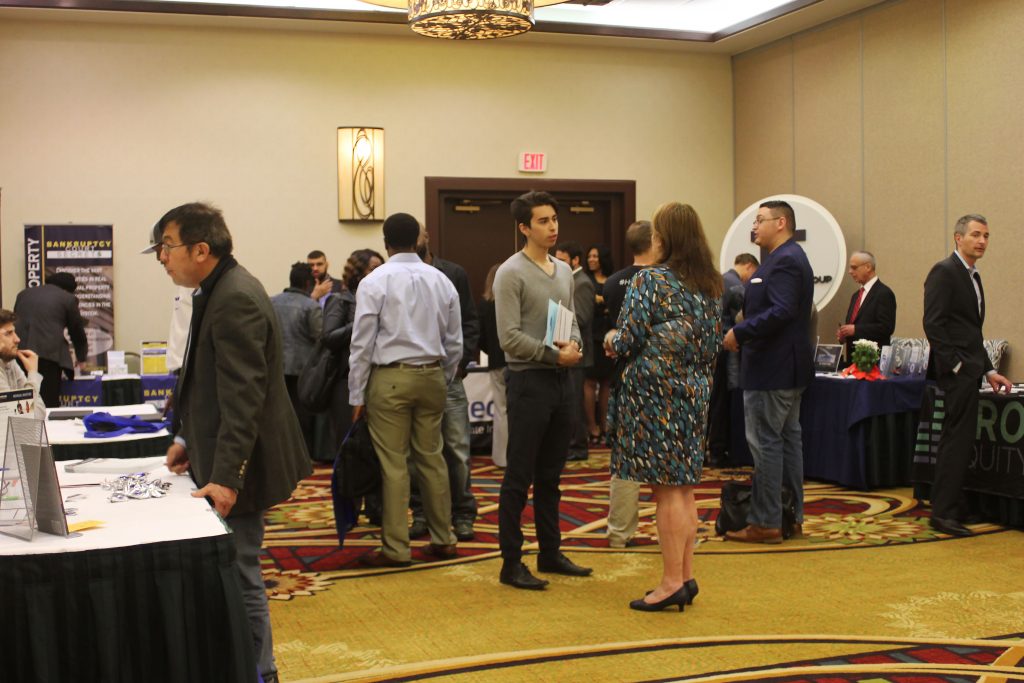 Realty411's jam-packed schedule was created to maximize the magazine's exposure in the nation's most active and investor-friendly markets. While their calendar may seem full, the company plans to add more events for 2016 to reach even more readers in new markets. Currently they are considering several other keys cities.
"The best part of my job is meeting our readers and social media followers," says Linda Pliagas, owner of Realty411. "It's great to learn what type of transactions they are engaging in and find out what their needs and concerns are. We have very faithful followers who have been joining us for many years. It's really nice to see their progression as investors as well, as they begin to engage in more sophisticated deals."
Pliagas who started the magazine as a digital newsletter in 2006 and a print edition in 2007, is a licensed California real estate sales agent. A landlord for many years, Pliagas is an active accredited investor and entrepreneur. Her family owns several long-standing businesses in Los Angeles and Santa Barbara Counties.
Currently, Realty411 reaches more personal investors around the nation with their in-house expos and events than any other realty investor publication in the world.
Some expos also double as charity benefits where awareness and donations are raised for numerous worthwhile organizations focusing on children, assisting the homeless, victims of domestic violence, and animal welfare. **
This year, both of the Alamo Real Estate Charity Expo and the Arlington Give Thanks, Give Back Expos will be raising awareness and donations for charitable causes.
To learn more about Realty411 magazine, please visit their websites, including:
Realty411's original website: http://realty411guide.com
Realty411's NEW expo website: http://realty411expo.com
Realty411's NEW magazine website: https://realty411.com
For further information about Realty411 or to inquire about sponsorship opportunities, please contact:
Ryan Gay, Director of Marketing: 805.693.1497
* Schedule subject to change due to conflicts, emergencies or unforeseen issues.
Save
Save
Save
Save
Save
Save
Save
Save
Save
Save
Save
Save
Save
Save
Save
Save
Save
Save