FOR IMMEDIATE RELEASE – June 21, 2018
In life and business, action takers are the ones who are rewarded.
Whether it's real estate, finance, education, medicine or law, the "Rockstars" of an industry who are making an impact are constantly seeking new knowledge, advanced skills, and potential opportunities.
It is in this spirit that Realty411, the nation's only real estate investing magazine owned by a California investor and journalist, will unite hundreds of people for their Rockstar Real Estate Investor's Weekend on Friday, July 13th thru Sunday, July 15th.

The Rockstar REI Weekend consists of two complimentary events.
First, a conference and networking summit will take place in Newport Beach on Friday, July 13th, held at the Balboa Bay Resort and Spa.
The complimentary event begins at 9 am with a networking breakfast mixer. The resort is located at 1221 W Coast Hwy, Newport Beach, discounted valet parking is available.
Next, Realty411 will host their Rockstar Real Estate Investor's Expo in Los Angeles on Saturday, July 14th at the Westin Hotel by LAX, located at 5400 West Century Blvd.
The weekend will close with a VIP bus tour for those action-seekers who wish to learn how to rehab local properties directly. The tour will be hosted by Hector Padilla, a local broker and investor who has purchased $86M in real estate — all before his 43rd birthday!
What else can guests expect at this jam-packed weekend?
Both expo/conferences are open to the public and will host speakers from around the nation and from Northern, Central and Southern California.
Inside the Balboa Bay Resort and The Westin LAX some of the most timely and important topics will be revealed — information that savvy investors simply cannot afford to miss.
Rockstar Highlights Include:
A complimentary breakfast mixer for early-bird guests, multiple breakout sessions with different topics for guests to choose the information that best suits their interest, complimentary investment books for early-bird guests,* highlights of our TV pilot, Property Pitch, real estate education on many levels – from beginner to advanced, best markets and local "sweet spots", diversification tips so investors do not put all their eggs in one basket, passive income ideas and models, networking opportunities with investors from around the nation; plus, meet the leaders of local REI clubs and networking groups who can help you succeed further in your pursuit towards financial freedom.
---
---
Here are just a few topics that will be covered at these incredible events, which are uniting Hundreds of Investors from throughout California and around the nation:
Rehabbing, Flipping and Wholesaling
Lease Purchase, Lease Options, Rent to Own
Buy and Hold investing
Commercial Property Investing
Foreclosures, Short Sales, Real Estate Owned (REO)
Probate Investing
Creative Real Estate Investing and Financing
Private and Hard Money Lenders
Investing in Discounted Notes
Real Estate Negotiating Techniques
Asset Protection and Tax Strategies
Self-Directed IRA's
Wholesaling & Creative Deal Flow
Landlording and Rental Properties
Mobile Home and Self Storage Investing
Latest Real Estate News
Subject To Deals
International Investing
Investing in Land
Tax Lien Investing
Negotiating Techniques
Finding Motivated Sellers
Latest Real Estate News
Hot Markets & Highlights
And So Much More!!
To learn more about these phenomenal events produced by the only real-estate investing magazine published in California, and the longest-running one owned by the same owner, be sure to visit: Realty411expo.com or call 310.994.1962 or 805.693.1497.

---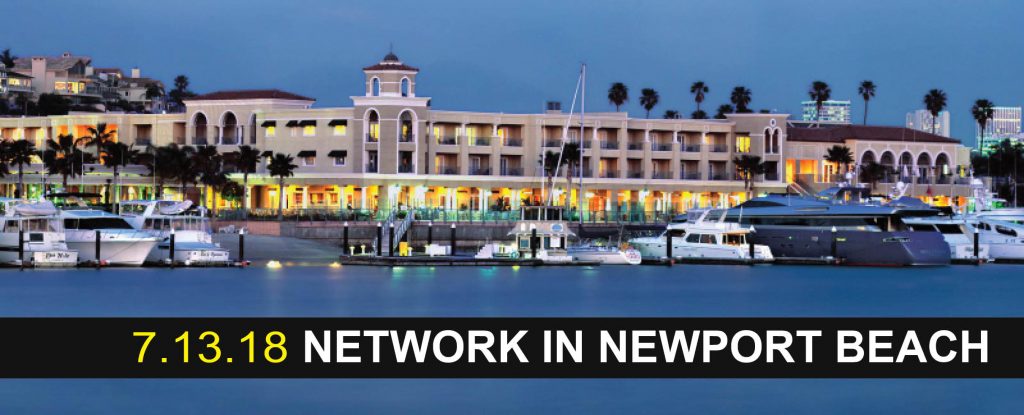 Following are landing pages for the individual events, showcasing our amazing speakers and participating sponsors:
NEWPORT BEACH, FRIDAY, JULY 13th:
http://realty411expo.com/newport-beach-ca/
LOS ANGELES, SATURDAY, JULY 14th:
http://realty411expo.com/los-angeles-ca/
PROPERTY REHAB TOUR, JULY 15th:
http://realty411expo.com/events/los-angeles-bus-tour/
Discover Realty411
We provide the resources that investors and real-estate professionals need to know about.
READ AND DOWNLOAD REALTY411 NOW
READ AND DOWNLOAD REI WEALTH NOW
*Please note the number of free books and magazines available is LIMITED to the first 200 EARLY-BIRD guests only, thank you. These events begin promptly at 9 am and open with a networking breakfast mixer. For information or to sponsor the Rockstar Weekend, please call our office in Santa Barbara County: 805.693.1497.
We appreciate your support, please spread the word.