RentVest is out to upset the traditional property management mindset. The results show. They are doing very well at accomplishing that mission.
In an exclusive phone interview with RentVest, co-founder Spencer Caldwell filled us in on the property management firm's great growth and unique approach to serving rental property investors.
As of Q4 2016 RentVest had expanded from Phoenix to Tuscan, Las Vegas, and Texas. The company soon expects to be nationwide.
We've all got big goals, but this firm seems to be achieving great traction with new pricing structures, personalized service, and by integrating new technology.
$80 a Month Flat Fee Property Management <
The biggest and most obvious draw to using RentVest for rental property investors is the firm's pricing. Caldwell says there are many advantages to this industry disrupting flat fee structure. Not only is $80 a month are very attractive rate by most standards, it covers all properties in all price ranges.
Caldwell asks: "Why pay more for your more expensive properties? It doesn't cost a manager any more to handle a $5,500 per month rental than a $500 rental." Of course, most services do charge thousands more. And yes, this is full service property management, including placing tenants, rent collection, making sure units are rent-ready, accounting, etc.
> What's Different <
In our interview, the company spokesman explained that they are able to offer this deal, without sacrificing service thanks to a variety of efforts which streamline the management process and make it more efficient.
This is investor-centric management, operated by executives who have been real estate investors themselves. Caldwell and his firm Gentry Real Estate are well known for buying and assisting other investors with acquiring foreclosure properties at trustee auctions. This perspective enables them to take the pain out of owning and managing rentals by understanding investor concerns, in tandem with the intuition needed for successful management that only comes with years of experience.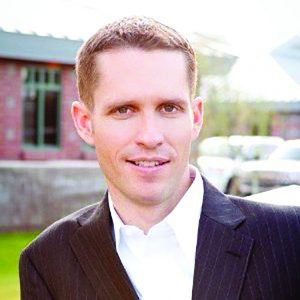 One of the firm's mottos is "Better tenants, better price, better life." Caldwell explains that this begins with thorough renter screening. He says "there are plenty of tenants out there. It just makes sense to select the best quality tenants to ensure great performance." That means background checks to screen out those with past felonies, past evictions, low credit scores.
RentVest has also optimized communications and relationships on both sides by increasing connection and responsiveness with dedicated management reps. Dedicated managers are assigned to a certain number of properties and have a direct connection with both the tenant and owner. You get to know them by name, and can reach your direct contact by email and phone.
> Geeking Out the Property Management Industry <
Obviously, managing such a vast portfolio and providing great service at these low rates couldn't be done without some great technology. Spencer explains this is empowered at a high level at RentVest thanks to having an in-house tech team and full time programmer to custom code solutions.
This includes providing owners and renters a live online dashboard, which is updated in real time. Owners are able to watch as the rent comes in, maintenance requests are received, and how fast they are dealt with. Tenants can pay their rent, see that their concerns are being addressed, and know when maintenance contractors are scheduled to come out. Additionally, the firm creates videos of properties on move-in and out, which both serves landlords and squashes any disagreements over tenant deposit refunds.
> When to Call <
One of the biggest challenges for rental property investors today is that they reach out for property management help too late in the game. Caldwell says they will receive calls from rental property owners with vacant properties, and perhaps are just finding out that their salesperson overestimated the potential rent by $400 a month, or may have forgotten to highlight the $500 a month in HOA dues which completely erodes cash flow.
RentVest Property Management welcomes investors to call or email with their scenarios even before they purchase new properties. They'll help evaluate your deal, and can provide a third party set of eyes to advise on how quickly a property can expect to be rented, what realistic rents are, and what features may be pluses or minuses when it comes to marketing for renters.
Find out more online today at www.RentVest.co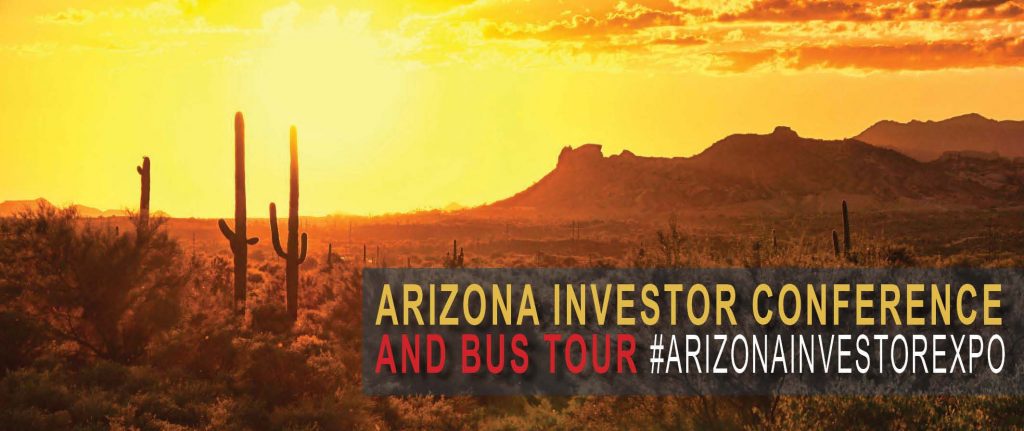 LEARN MORE ABOUT RENTVEST AT REALTY411'S EXPO IN ARIZONA ON FEB. 25TH AND 26TH
Our publication is hosting a real estate conference in Phoenix on Saturday and then a bus tour on Sunday. Join us to learn all the nuances of the Arizona market with our educational bus tour. No sales tactics or high pressure here, this tour is a wonderful way to LEARN, NETWORK and get to know this important market.
For details about our event, visit:
http://realty411expo.com/events/arizona2017/    or
https://realty411.ticketleap.com/arizonaexpo2017/
Save
Save