Check out our new audio content!
By Rick Tobin
There sure seems to be more bad news than good news these days about the state of real estate. During turbulent times like we've all seen in recent years, the most common first human reaction is usually denial or acting somewhat like a locked up "prisoner" with a frozen "deer-in-the-headlights" look in our eyes. Yet, this is exactly when we should stay focused on the potential opportunities more so than the temporary obstacles standing in our way.
As foreclosure filings continue to increase to an average near 50% higher than the pre-pandemic years (2019 and earlier), struggling homeowners and landlords will need to focus on solutions such as loan modifications, forbearance agreements, short sales, and quick sales for cash. As an investor in the near future, you will likely find more deals readily available to choose from if you know where and how to look for them.
---
ADVERTISEMENT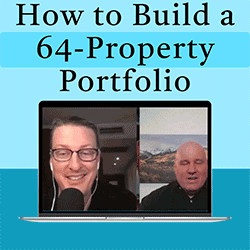 ---
Some metropolitan regions like Houston have 56% higher foreclosure rates. Other places like Minneapolis/St. Paul saw +106% foreclosure rates in March. Nashville was +35% higher and Phoenix + 33% higher in May; Rhode Island was up 32% in May.
During the depths of the Credit Crisis / Great Financial Recession years between 2008 and 2013, California was hit the hardest with a -41% home price drop average from peak to trough. Nevada, Arizona, and Florida weren't too far behind.
Some California home prices have risen as much as +41% over a period of just 18 to 24 months in recent years, so an equivalent -41% price drop is easier to imagine as some values may drop back towards 2021 levels.
The typical home today is about $80,000 higher than it was just two years ago. The average monthly rent payment today is more than $1,000 higher than it was in 2020. Middle-income first-time buyers are unable to afford 70% of homes. As California unemployment rates continue to rise at a faster pace than most other states (Big Tech layoffs, especially), it will be more challenging to continue making mortgage payments.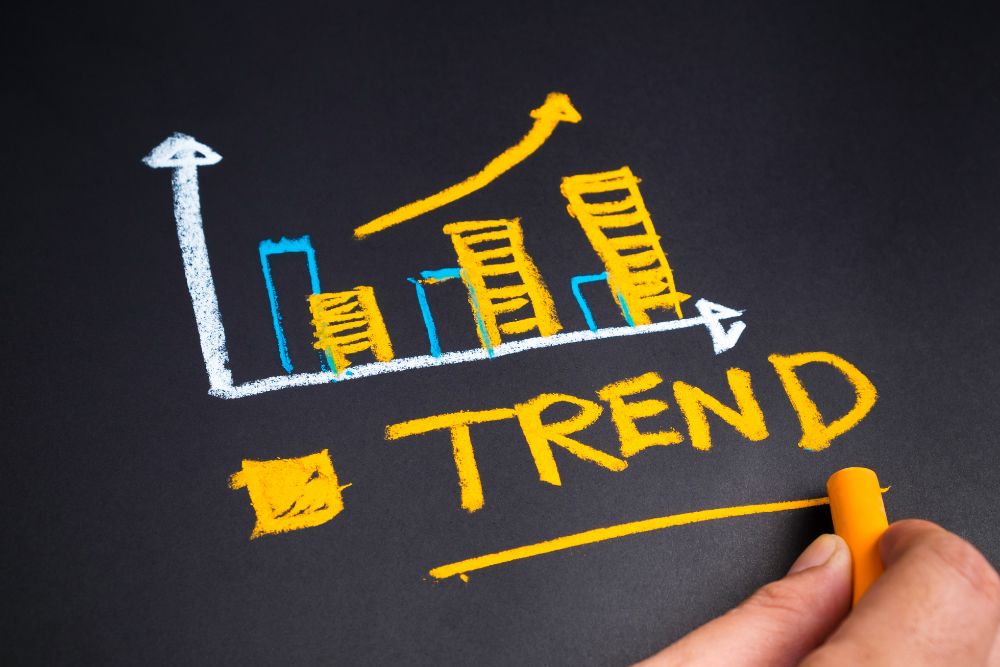 Rental Market Trends
Today, there are 65% more active short-term rental listings on Airbnb and VRBO (965,000+) than all homes listed for sale nationally (554,000+), as per Realtor.com and other sources. At some point, the vacant short-term rentals will become listed homes for sale or distressed properties due to higher vacancy rates.
Ironically, the founders of Airbnb originally used air mattresses to cover their own San Francisco apartment unit's rent. Eventually, air bubbles go pop one way or another.
Rent Increases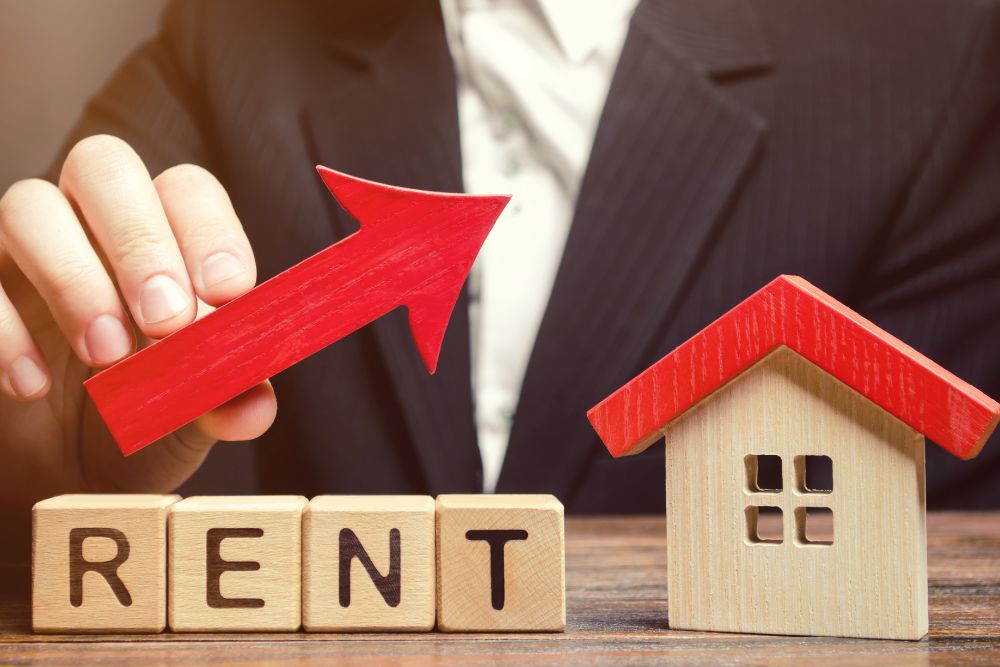 The following metro areas have experienced the greatest year-over-year rental price percentage increases through May 2023:
Providence-Warwick, RI-MA (+17.44 percent)
Kansas City, MO (+13.20 percent)
Minneapolis-St. Paul-Bloomington, MN-WI (+8.97 percent)
Raleigh-Cary, NC (+8.05 percent)
Charlotte-Concord-Gastonia, NC-SC (+7.65 percent)
San Jose-Sunnyvale-Santa Clara, CA (+7.59 percent)
Hartford-East Hartford-Middletown, CT (+7.47 percent)
Columbus, OH (+6.81 percent)
Los Angeles-Long Beach-Anaheim, CA (+6.20 percent)
Riverside-San Bernardino-Ontario, CA (+5.97 percent)
Rent Decreases
The following metro areas have experienced the largest year-over-year rental price percentage decreases through May 2023:
Austin-Round Rock-Georgetown, TX (-20.76 percent)
New Orleans-Metairie, LA (-20.42 percent)
Las Vegas-Henderson-Paradise, NV (-10.57 percent)
Houston-The Woodlands-Sugar Land, TX (-8.42 percent)
Seattle-Tacoma-Bellevue, WA (-8.28 percent)
Cincinnati, OH-KY-IN (-6.49 percent)
Phoenix-Mesa-Chandler, AZ (-6.46 percent)
Birmingham-Hoover, AL (-5.98 percent)
Memphis, TN-MS-AR (-4.85 percent)
Oklahoma City, OK (-4.44 percent)
Source: Rent.com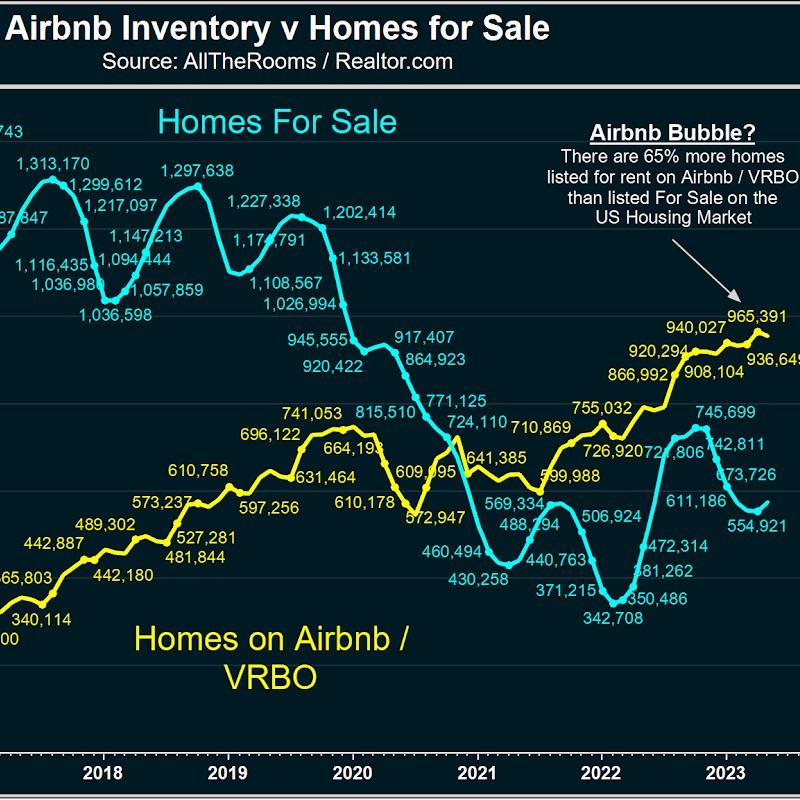 Multifamily Trends in Southern California
Sales and prices for multifamily apartment buildings have started to really fall in Los Angeles and other metropolitan regions across the nation. Specifically within Los Angeles, the number of units fell 11% in the first quarter of 2023 as compared with the previous fourth quarter in 2022. More shockingly, multifamily apartment building prices collapsed by -37.5% year-over-year as per a report shared by NAI Capital.
During the same first quarter time period, the average sales price per apartment unit dropped by 18.4%. One major factor for the falling price and sales volume numbers for Los Angeles County was directly related to the Measure ULA "mansion tax" that affected both luxury homes and commercial real estate properties priced above $5 million as of April 1st.
While $5 million may seem pricey for a luxury home in Los Angeles or elsewhere, the same $5 million dollar price tag for a rather small multifamily apartment building is much more common.
---
ADVERTISEMENT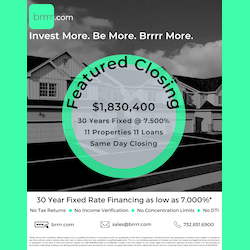 ---
Strangely, both vacancy rates and apartment rents continue to rise together at the same time in many parts of Los Angeles and elsewhere. Average rents rose to $2,156 per apartment unit in Los Angeles, a +1.9% year-over-year increase.
Some regions of Los Angeles had more negative rent, sales price, and vacancy trends. For example, the first quarter numbers for these Los Angeles multifamily submarkets were more negative than positive and were as follows:
San Fernando Valley and Santa Clarita Valley: The average multifamily sale price per unit fell by -35.9% year-over-year while the vacancy rates increased by +22%.
San Gabriel Valley: The average sales price per unit decreased by -20.3% while vacancy rates skyrocketed by +32.2%.
L.A. Westside: The average sales price per unit fell by -9.5% while vacancy rates increased by +10.7%.
Historically, rising vacancy rates and rental payment trends are usually inverse to one another like a seesaw with payments falling as vacancy rates rise. We shall see how long this trend lasts.
A very high number of landlords haven't collected a rental payment for two or three years either, especially in Los Angeles County. When will the foreclosure and tenant eviction rates really begin to accelerate and adversely impact both tenants and landlords?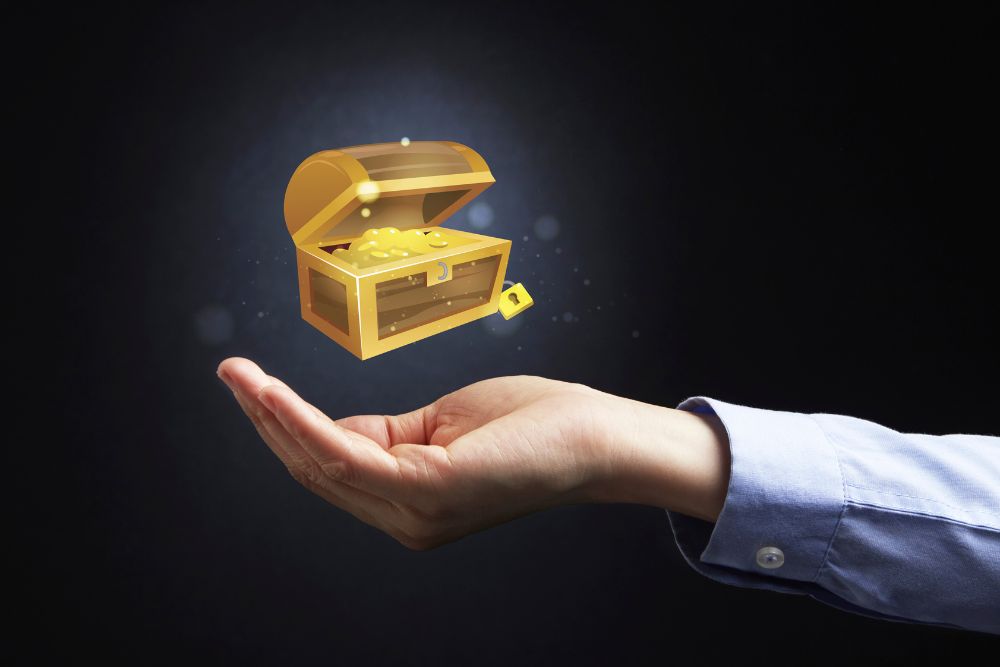 The Locked-In Homeowner and Unlocked Treasures
There are upwards of 16 to 20 million vacant or distressed properties across the nation. Additionally, there are millions of distressed FHA mortgages alone. Many homeowners haven't made a mortgage payment for more than three years just like so many tenants.
Loan modifications, forbearance, and loan forgiveness plans continue at near record paces across the nation. Lenders are not filing foreclosure as aggressively as they would have in years past, partly due to ongoing pandemic restrictions in place. This is a major reason why the national home listing inventory supply is so low.
Another reason why there are so few homes listed for sale is because upwards of 92% of homeowners with a mortgage have an existing rate at or below 6%, as per a study released by Redfin. Let's take a quick look below at the fixed rate estimates for homeowners as of the first quarter:
91.8% of mortgaged homeowners have rates below 6%.
82.4% of homeowners have rates below 5%.
62% of homeowners have rates below 4%.
23.5% of homeowners have rates below 3%.
It can be rather challenging for a homeowner to consider losing their 6%, 5%, 4%, 3%, or even 2% fixed rate mortgage with a 30-year term and move to another home with a rate closer to 7% or 8%. As a result, it's referred to as the "lock-in effect" because so many homeowners don't want to lose their near record rate locks.
The market may change for the better or worse later this year depending upon a few factors such as follows: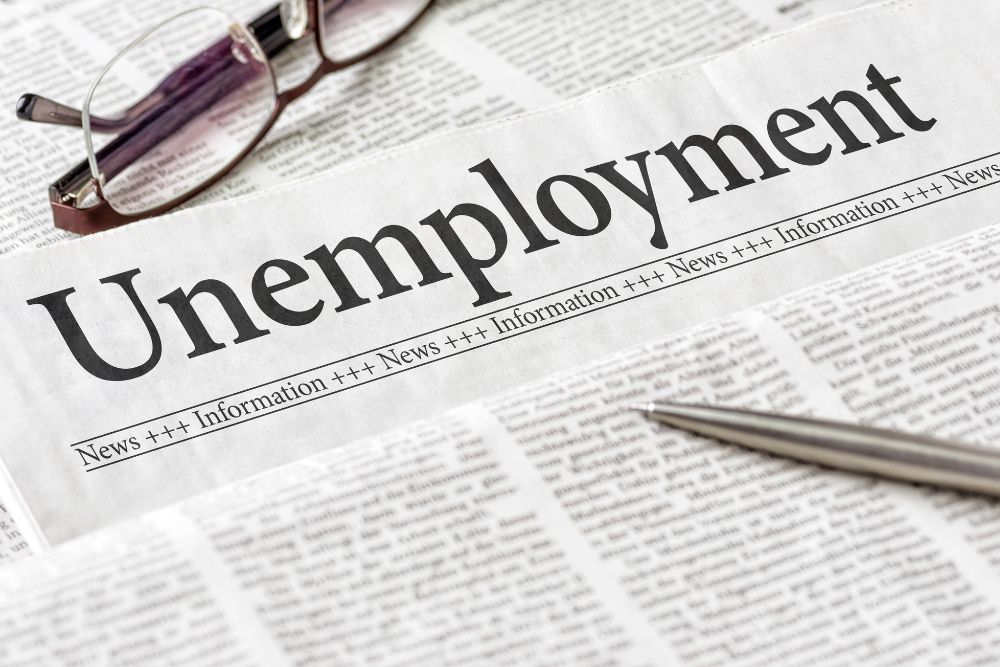 First, will future unemployment trends improve or get worse. A loss of income is generally the #1 reason why someone loses their home to foreclosure.
Second, will lenders and loan service companies start to file foreclosure notices at a much faster pace than in recent years?
Third, will tenant protections in place be eased up or tightened? Most landlords are small investors who may be fortunate to own just one or two rental properties. After months or years of no rent collected, the landlords may be at risk of losing their rentals and primary home to foreclosure.
Your key to future success that unlocks your potential as either a homeowner, investor, or tenant is to focus on the positives and negatives while minimizing your risk and maximizing your gains. With the right mindset and guidance, it will be akin to a literal key that unlocks a treasure chest!!!
---

Rick Tobin
Rick Tobin has worked in the real estate, financial, investment, and writing fields for the past 30+ years. He's held eight (8) different real estate, securities, and mortgage brokerage licenses to date and is a graduate of the University of Southern California. He provides creative residential and commercial mortgage solutions for clients across the nation. He's also written college textbooks and real estate licensing courses in most states for the two largest real estate publishers in the nation; the oldest real estate school in California; and the first online real estate school in California. Please visit his website at Realloans.com for financing options and his new investment group at So-Cal Real Estate Investors for more details.
---
Learn live and in real-time with Realty411. Be sure to register for our next virtual and in-person events. For all the details, please visit Realty411.com or our Eventbrite landing page, CLICK HERE.