Check out our new audio content!
By Bruce Kellogg and Linda Pliagas
Sitting down with Eric Counts of CreditNerds.com can be quite an interesting experience. I recently had the chance to interview him and what was supposed to be a few quick questions stretched into more than an hour of great conversation.
Now, obviously, credit is an extremely powerful financial tool when dealing with one's finances and investments, but the level of knowledge Mr. Counts held was beyond anything you'll find in a Google search or at a basic credit seminar. It quickly became evident why he is an accepted expert witness in legal cases involving credit reporting and a sought-after speaker for financial events across the country.
However, the interesting part of the story wasn't as much about what this young CEO has become since founding his company in 2008, but instead the path his life followed in creating what he believes to be the only full service company that provides credit repair 100% free of charge. And yes… I had to ask him to repeat that as well. He assured me that CreditNerds.com charges zero fees for their full service credit repair program. The only requirement is to keep an active monitoring account so they can access the credit report as needed. Needless to say, he has caused quite a disruption in an industry known for bad actors and illegal upfront charges.
So Let's Meet Eric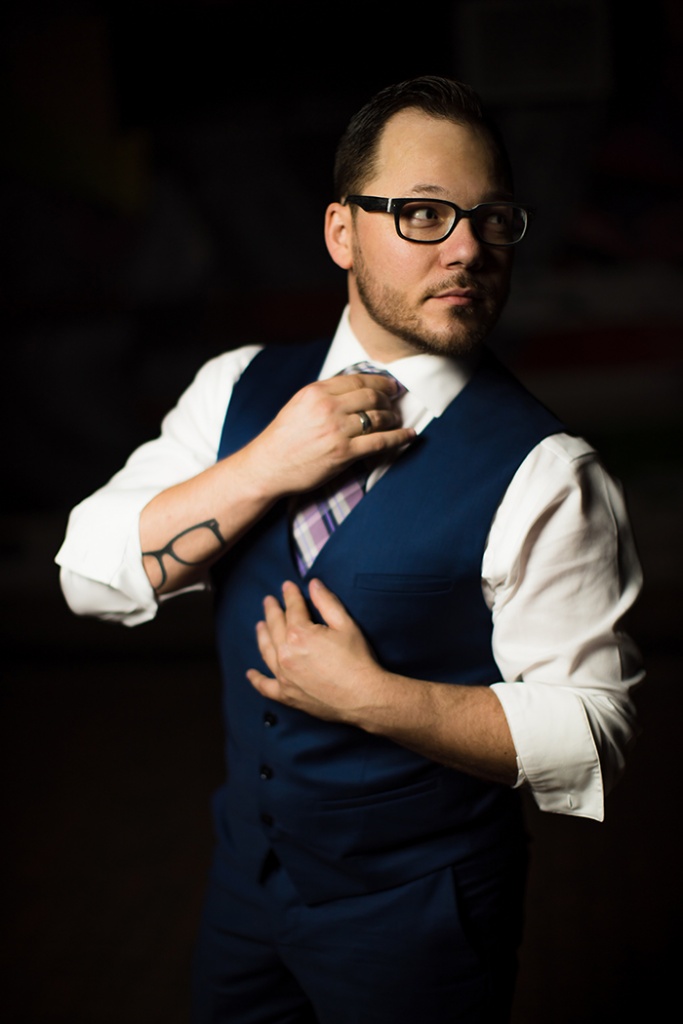 Eric Counts was raised, for most of his young life, in a mobile home in rural Arkansas. His humble and country family upbringing gave him a strong foundation, one overflowing with the most rich possession possible: love.
"I was blessed to have four sets of incredible parents," Counts admits and adds, "I really had four great people raise me."
Counts credits much of his success to the guidance of his four great parents. He stresses that in a world where many people don't even have one good parent, he considers himself extremely blessed to have been raised by four amazing people — individuals who put their differences aside and focused on providing their children with the best life possible.
He reminisces that as a child growing up his parents and step-parents were extremely loving and super-supportive of him, which fueled his confidence.
"I believed that I could early on. I always knew I would succeed."
As a child, he was always driven to succeed, having earned black belts in two styles of martial arts, two state championship titles, as well as competing at the state level in track. But his proficiencies didn't end with physical activities, he was also an all-state choir member, played the trumpet in band, marked perfect scores on the ACT in English and Reading, and was accepted to the Arkansas School for Advanced Math and Sciences.
The Blessings and Set-Backs
After high school, Eric's academic excellence had earned him a full-ride scholarship to college. But that's where this story takes a turn. Within two short semesters he had dropped out. Within another year he was married and had a child. He was broke, unemployed, and faced with the daunting task of supporting a new family. It didn't take him long to realize that a black belt and a good time in the 3200m race doesn't get you very far in the real world.
Like many others, Eric found himself bouncing from job to job. Door to door sales, telemarketing, waiting tables; or as he calls them, "pre-requisites for success".
Counts recalls this as one of the most difficult times in his life.
"We didn't have any money. I was so embarrassed. I had just come through high school and college knowing I was going to be somebody, and now here I was, broke."
During this challenging time in the start of the young family's life, Counts attributes the support of his wife, Stephanie, whom he met in the 5th grade, with helping him through the immense pressure and stressors of being a young husband and father.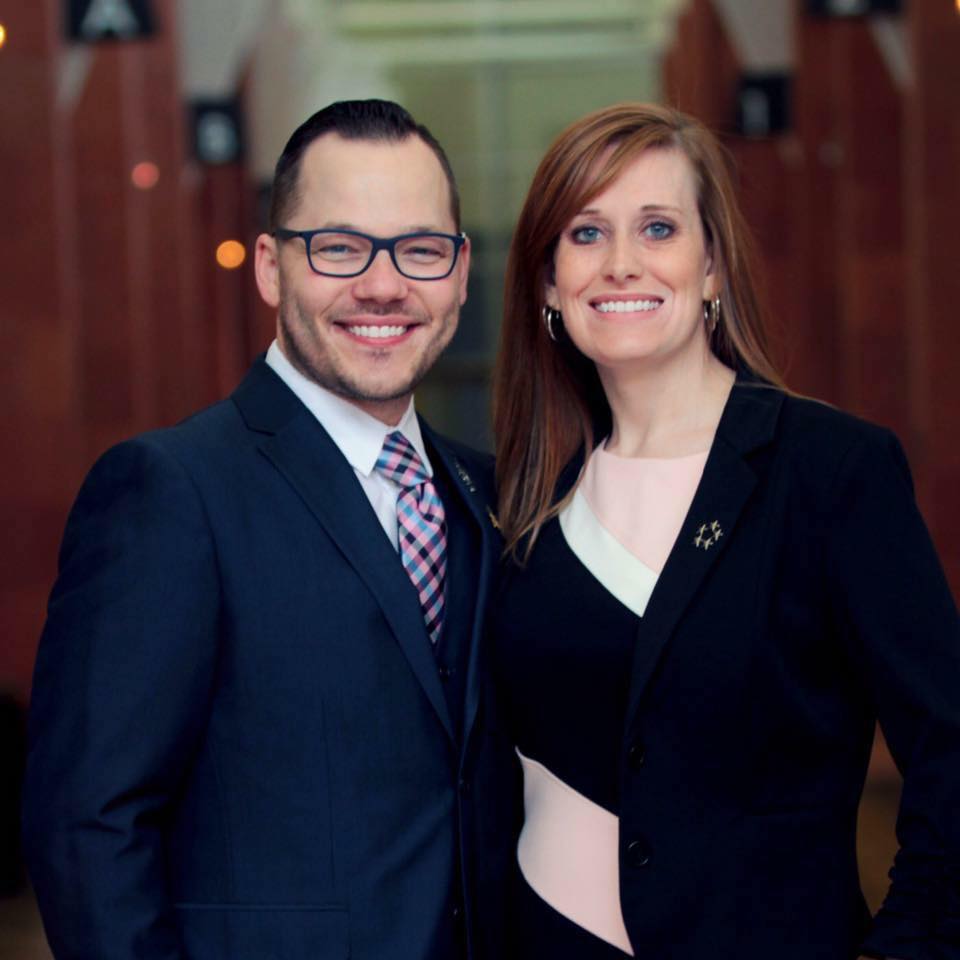 The high expectations Counts had set on having a lucrative career began to look like a false promise, until a fateful day when he took a sales job in the credit industry. He learned quickly and started selling credit repair services to as many people as he could.
Unfortunately, within about three months he realized the company he worked for was not providing their services in a legal, moral, and ethical manner. Complaints started coming quickly. Mr. Counts then did what truly displays his character. He contacted the people he had sold the service to and apologized. He told me he couldn't give them refunds because he only earned a small commission, but what he could do was attempt to give them the service they had originally wanted. He started reading, learning, and seeking knowledge about the industry. Soon, people were calling and asking about the "guy fixing credit".
He decided to open his own company, and within three weeks his wife had to quit her job as a waitress because they simply couldn't keep up with the demand.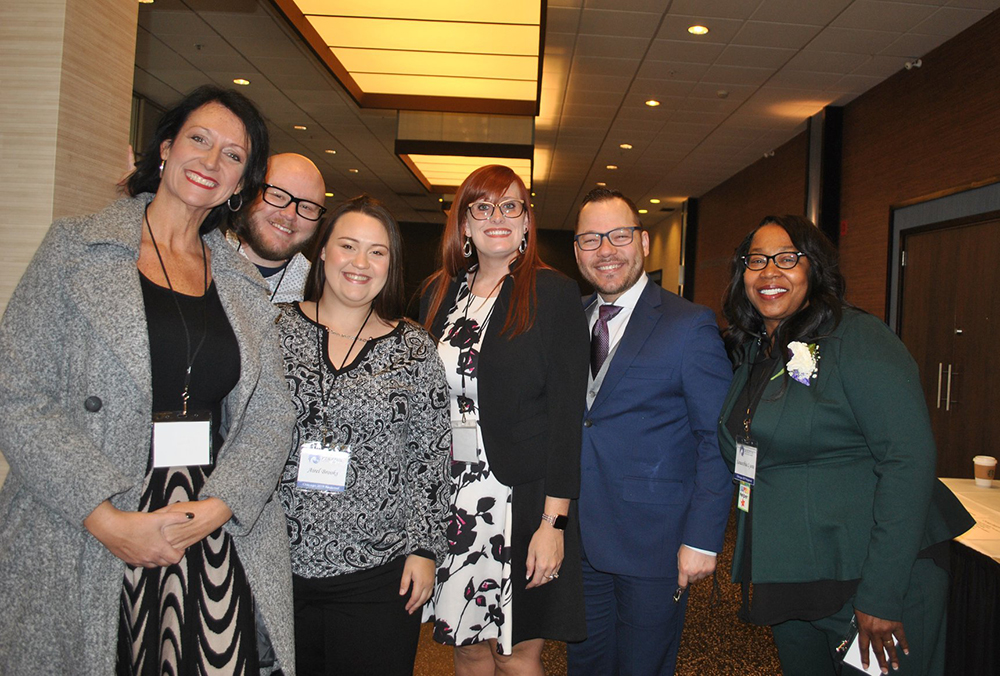 Fast forward 12 years, and they now operate one of the most effective and efficient credit repair companies in the country. They have clients and partners in all 50 states, Eric is an instructor for a national real estate investment education company, and is on the board of NACSO, the National Association of Credit Services Organizations. He has been interviewed or published by USA Today, CNN, Money Magazine, and The Wall Street Journal, and here in Realty411.
Now married for 18 years and with two beautiful children, Counts says that Stephanie was his biggest champion during his difficult days. Plus, she still helps him enjoy life more with her soothing approach to work and family. Eric says, "I don't have to succeed every single time in order for her to see me as a success."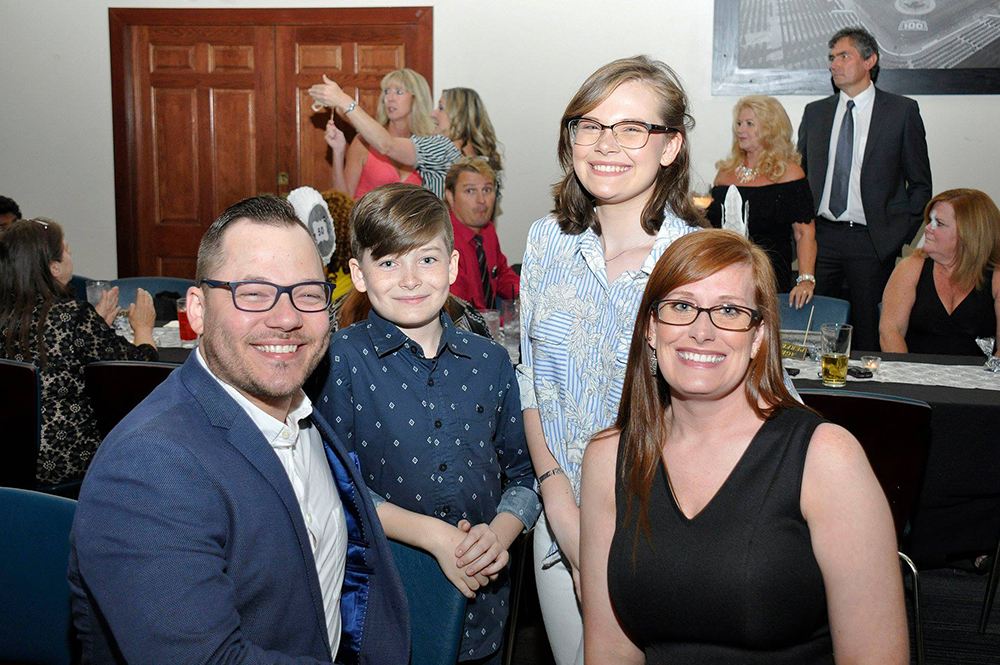 In fact, when things go wrong now, like they do in every business, Stephanie is always the first one to point out, "Don't worry, we'll get there next time!" Counts adds, "If not for my wife, we would not be where we are. She is always the one that says, 'Keep your head up, stay the course, and don't give up'."
He also merits the Credit Nerds' staff for the company's incredible growth, along with an amazing business mentor, who he says helped him reach personal and professional goals he never thought possible.
Organization

Their company, CreditNerds.com, is located in Paragould, Arkansas, a town of under 30,000 that sits about an hour's drive outside of Memphis, Tennessee.
Eric and his wife have 13 employees that they say are the true lifeblood of their company. Striving to be a quality employer, they offer a starting rate of pay that is more than twice the state's minimum wage. As a result, all of their employees tend to be long-term, the shortest being three years, and the longest being their Director of Operations, Karen Dillon, who has been with them for nearly eight years.
As real estate investors, we all know that credit is one of the pillars on the foundation for success.
"Credit is a tool, not a trophy. If you want it to be effective, you have to USE it properly," says Counts.
With this in mind, Counts stresses to his clients the importance of utilizing credit effectively, "Credit is for a PURPOSE, not a purchase. If you are financing something that is not creating you any additional income, you have to consider the consequences of inefficient debt."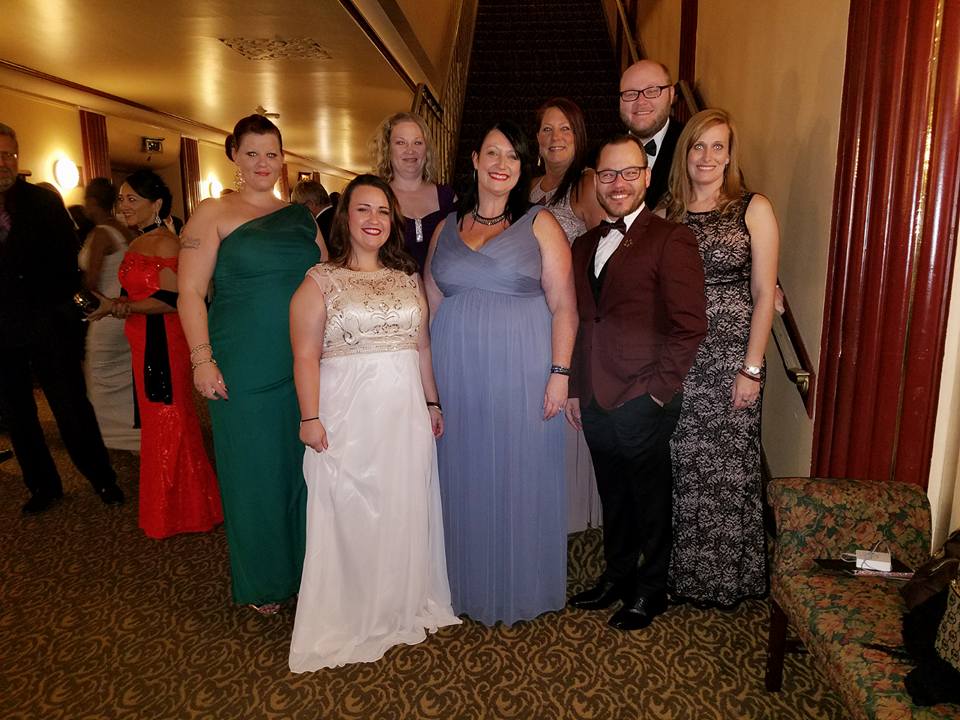 If anyone you know is facing credit issues, be sure to send them to an honest, ethical, and FREE credit repair service. Signing up is simple and can be completed online at their website www.CreditNerds.com.
There are even videos along the way that walk you right through the process. Be sure to review the world of Eric Counts on www.CreditNerds.com — Take a look to see how they are changing the lives of thousands of families and making the world a little better one credit report at a time.
Eric's 4 Steps to Entrepreneurship
Ready to build that dream business, just like Eric Counts did with CreditNerds.com? Here are some important words to consider when creating a company, not just a JOB.
1. Create
2. Build
3. Replicate
4. Replace
"The key factor to building a business is being able to work on your business, not IN your business", says Eric Counts, CEO of CreditNerds.com.
"It's important to follow systems and processes. If you do not systematize your company, then you still have a JOB. And, if you still have a JOB, you are not a business owner, you are self-employed."
Counts also counsels other start-ups and would-be entrepreneurs to share their knowledge and provide value to others as a way of building their business and reputation. Be sure to ask yourself what you can provide to others of value, at no cost. Not only will this help others to improve their lives, but it will help you be seen as a leader in your industry.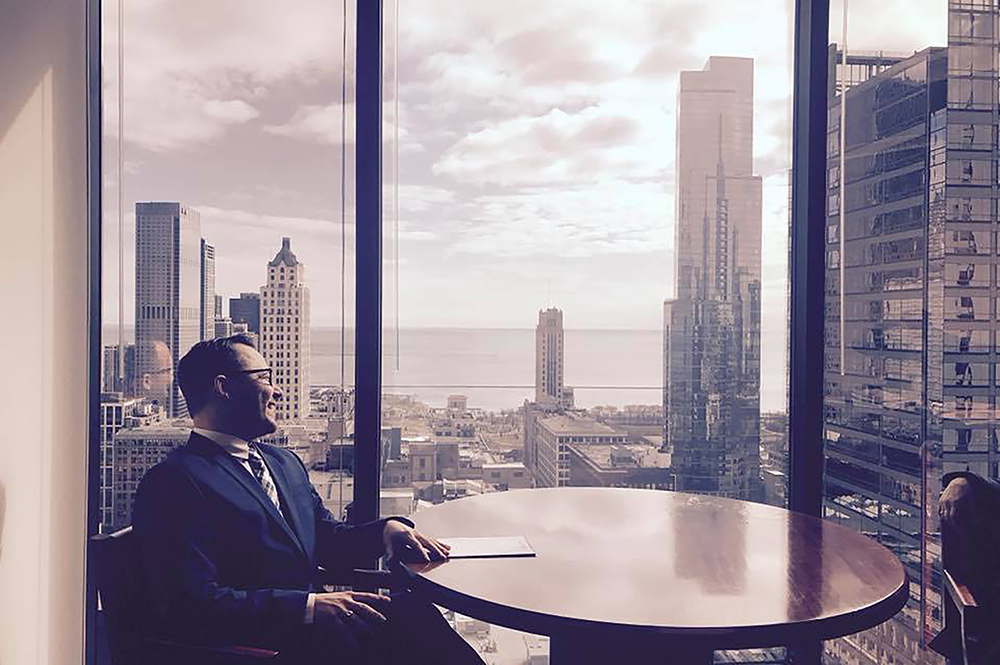 Five Key Tips from CreditNerds.com
Do you want a credit score that is over 800? It is possible, just follow Eric's top tips to see your FICO score shoot though the roof!
1. Pay Bills On Time — There's no way around this. Plain and simple.
2. Keep Credit Cards Active – Especially those cards with a zero balance.
3. Keep Accounts as Long as Possible – Show a stable and responsible history with debt.
4. Use Different Types of Credit – Diversify your credit portfolio, i.e.: mortgages, credit cards, car notes, department stores, etc.
5. Only Apply When Needed – Reserve the temptation to open up a new charge card unless you truly need it.
---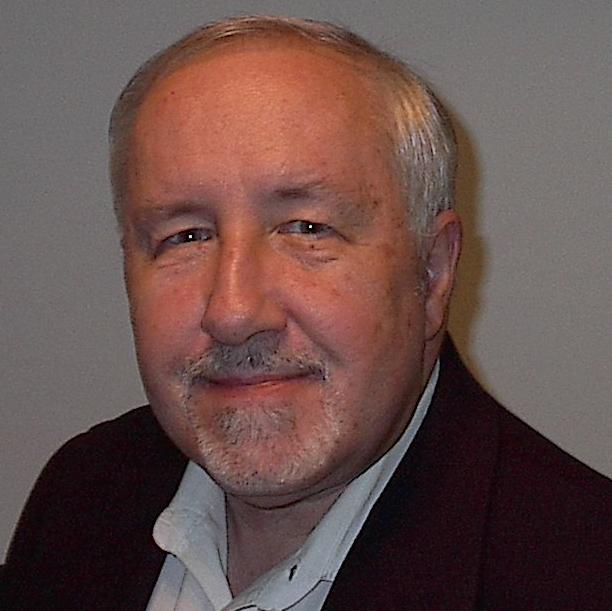 Bruce Kellogg
Bruce Kellogg has been a Realtor® and investor for 38 years. He has transacted about 800 properties in 12 California counties. These include 1-4 units, 5+ apartments, offices, mixed-use buildings, land, lots, mobile homes, cabins, and churches.
Mr. Kellogg is a contributor and copy editor for two national real estate wealth-building magazines: Realty411, and REI Wealth Magazine. He is a recipient of an Albert Nelson Marquis Lifetime Achievement Award, listed in Who's Who in America – 2019.
He is available for consulting with syndication, turnkey, joint-venture, and other property purchasers and note investors nationally, and other consulting assignments. Reach him at [email protected].