Check out our new audio content!
Special to Realty411
Trion Properties, a private equity real estate firm based in West Hollywood, California specializing in value-add multifamily investments, and equity partner, PCCP, LLC, an investment manager, have acquired a two-property portfolio located in multiple submarkets of Colorado Springs, Colorado for a combined total of $80 million.
The properties, totaling 406 units, include Quail Cove and Highland Park. The properties represent an opportunity for Trion to acquire well-maintained assets with strong value-add potential in a rapidly growing market, according to Max Sharkansky, Managing Partner at Trion Properties.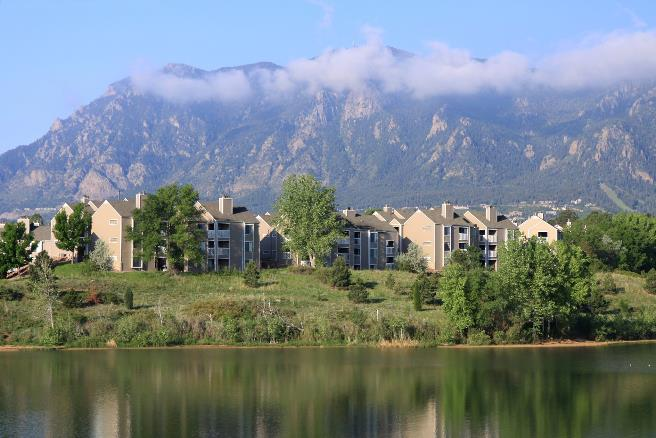 "Colorado Springs was the third-best housing market for multifamily rental investments in 2020, and recently ranked fourth as the best place to live in the United States," says Sharkansky.
"Colorado's strong military presence, booming aerospace and high-tech manufacturing industries are just a few reasons why the region has seen exponential growth and an influx of top talent over the past few years."
Mitch Paskover, Managing Partner at Trion Properties adds: "Last year, despite the pandemic, Colorado Springs experienced a significant rent increase due to the area's desirability, high-quality lifestyle in place, and relatively low cost of living."
Paskover notes that this acquisition brings Trion's total number of multifamily units in Colorado to nearly 700. The firm's first acquisition in the state, The View Apartments in the Northglenn submarket of Denver, took place just seven months ago, speaking to the firm's diligent sourcing and impressive track record.
"A large part of what attracted us to the Colorado Springs market is the diverse economy and major industries that have a presence in the region," says Farhan Mahmood, Managing Director at Trion Properties.
"The city has always been predominantly driven by military, as it is home to Fort Carson, North American Aerospace Defense Command, and the U.S. Air Force Academy. But that has diversified in recent years to include a number of technology start-ups, insurance companies, and UC Health, a nationally recognized hospital that provides nearly 7,000 jobs.
This, combined with the new construction of Amazon's new four million square-foot distribution center and Space Force's military construction at multiple Colorado Springs bases, further positions the city as an extremely attractive market."
Quail Cove is one of two properties acquired, a 200-unit community located in the Cheyenne Hills neighborhood of Colorado Springs.
David Moghavem, Director of Acquisitions at Trion Properties, says: "Solid economic drivers have created excellent fundamentals in Colorado Springs as a whole, and the Cheyenne Hills neighborhood in particular is a desirable submarket to execute a high-quality renovation program.
The location has strong demographics with average incomes over $80,000 within a mile radius, while also offering access to strong local schools nearby. The property itself is also surrounded by gorgeous panoramic views of the mountains, with a portion of the property overlooking Quail Lake."
Quail Cove was built in 1983 and has been well maintained by ownership, with approximately $5 million spent on capital expenditures within the past 5 years including new roofs, new landscaping, a clubhouse upgrade, among other items.
The property offers spectacular views of the surrounding mountains, while also overlooking Quail Lake which resides right next to the community.
Moghavem notes: "Quail Cove is a tremendous blank-canvas value-add opportunity for our team to implement our proven strategy to modernize and reposition the interiors."
Quail Cove consists of a mixture of one- and two-bedroom units with spacious floorplans, washer/dryer hookups, wood burning fireplaces, central heat and air, walk-in closets, and private balconies and patios.
The property is located at Colorado Springs, Colorado.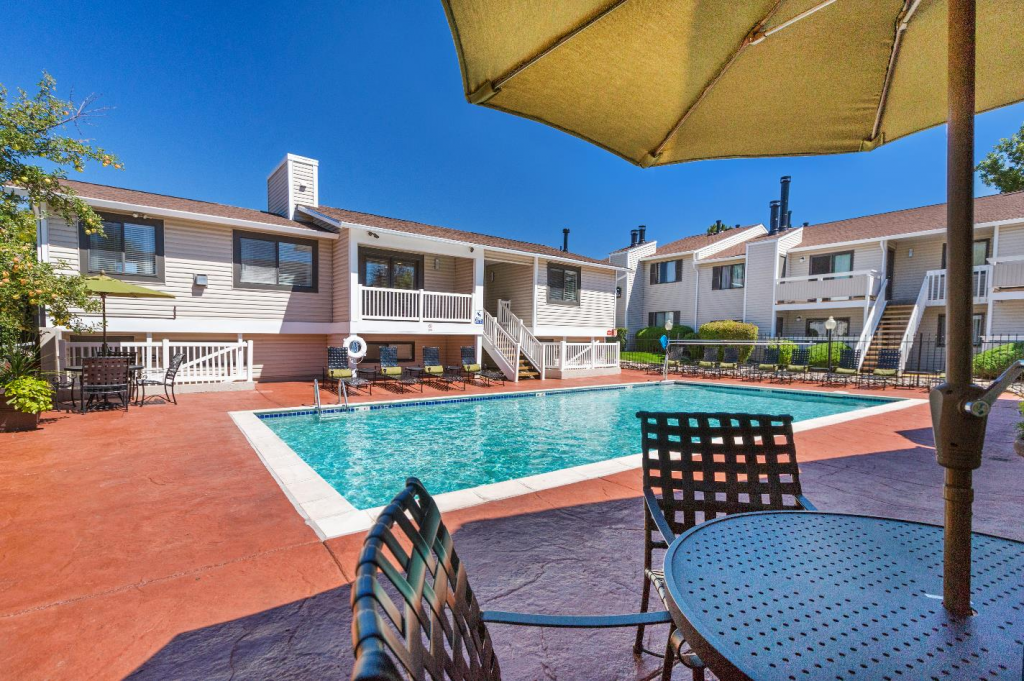 Highland Park is a 206-unit multifamily property in the rapidly growing Northeast Colorado Springs submarket.
"Highland Park is located off of Union Boulevard and Academy Boulevard, offering plenty of visibility to prospective residents," explains Moghavem.
"The property boasts beautiful views, easy accessibility to Interstate 25 and the Mountain Metro Bus Line for shopping and entertainment options, hiking and biking trails, and is just five minutes away from University of Colorado, Colorado Springs."
Similar to Quail Cove, Highland Park was also well maintained by the previous owner, with nearly $2 million spent on improvements within the last five years for new landscaping, roofs, paint, among other items. The property is highly amenitized with courtyards, a dog park, pool, sauna, and picnic areas on-site.
Unit amenities include spacious floorplans, washer/dryer hookups, wood burning fireplaces, central heat and air, walk in closets, and private balconies and patios.
Highland Park is also located in Colorado Springs, Colorado and offers a mixture of one- and two-bedroom units.
Trion acquired both properties from one seller who had legacy ownership over each. Winston Black at Berkadia and Frank Farrel represented both parties in the transaction. Continental Partners arranged the financing of both deals from Freddie Mac, through Andrew Kwok from Capital One.
---
About Trion Properties
Founded in 2005 and headquartered in Los Angeles, Trion Properties is a private equity real estate firm that invests in value-add multifamily throughout the west coast. Trion has completed more than $700 million in transactions, with a portfolio of over $550 million in assets, generating an average internal rate of return in excess of 30 percent. With its fully built-out operator platform, Trion has repositioned and stabilized undervalued assets, leveraging its expertise in real estate finance and renovation of multifamily properties to drive returns for its investors.
Since its inception, Trion has acquired the fee interest—or in certain instances the debt secured by the fee interest—of over 3,550 multifamily units. To date, Trion has successfully repositioned and resold over 1,750 units and over 200,430 square feet of commercial real estate space.
The principals of Trion Properties are Max Sharkansky and Mitch Paskover, two real estate professionals with over 30 years of combined experience in finance, acquisitions, management and redevelopment.
Additional information is available at http://www.trion-properties.com/