Check out our new audio content!
Please review this important email from our sponsor, thank you.
---
Did You Know That…
Post-retirement can last for 30 years or more with increasing life expectancy?
You may need up to 80% of your current annual income to retire comfortably?
The average monthly benefit paid by the Social Security Administration is $1,200 — not enough to cover your living expenses?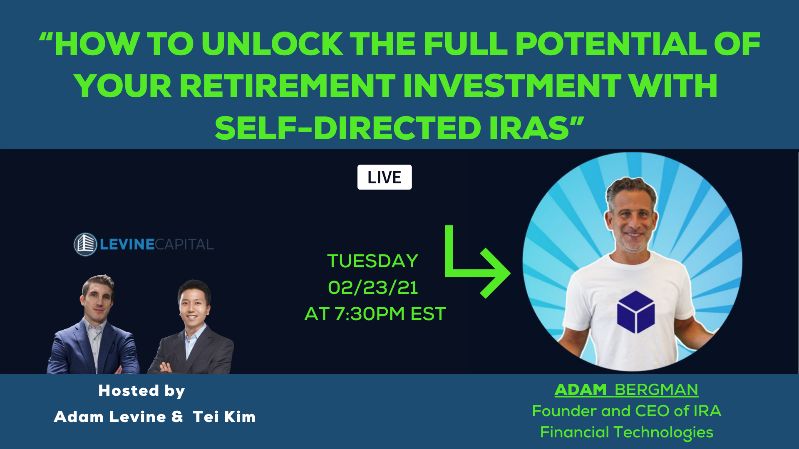 That being said, how are you setting up the solid game plan to ensure the successful path to a secure retirement?
When you're thinking ahead to retirement, it may be prudent to consider tax planning to be an essential part of your retirement strategy from the beginning, to maximize compounded returns.
There are a wide array of options designed to help grow your investment balances in a tax-advantaged environment.
If you desire greater control over your retirement funds and flexibility of investment options more familiar to you, then a self-directed IRA can be a viable way to boost tax-sheltered benefits.
➡️ How a self-directed IRA can be created; plus, its linkage and comparisons with other traditional retirement accounts (i.e. 401K, Roth/Traditional IRAs, etc.).
➡️ Investors, learn how to maximize benefits from a self-directed IRA, as well as potential downsides and risks, and tax pitfalls to avoid.
➡️ Allowable, expanded alternative investment options and prohibited ones, along with common real-life examples of other investors
Date: 02/23/2021 – Tuesday at 7:30 PM ES
Hosted by: Adam Levine and Tei Kim (Levine Capital)
Speaker: ADAM BERGMAN
Founder and CEO of IRA Financial Technologies,
a custodian and leading provider on self-directed retirement plans

Since 2007, Realty411.com has assisted top companies expand their visibility and grow their business. Contact us for a complimentary marketing session. Investors, do you have questions about real estate, want a solid turnkey rental or perhaps need additional capital?
Book a meeting with a Realty411 team member: CLICK HERE.