Be a VIP Guest at Our Realty411 Conference on Friday, April 28th, 2017 at the Atrium Hotel in Irvine for only $39.
As a VIP Guest, you will be reserved a seat and a breakfast ticket, as well as extra publications.
For information about the event
CLICK HERE.
Would you like to be guaranteed a breakfast at our event?
Stand out and sit up front in our VIP Section to be Reserved a Seat.
Our VIP Guests will also receive additional magazines to take home and have an opportunity to learn more at home with our selection of publications.
BE SURE TO UPGRADE TODAY.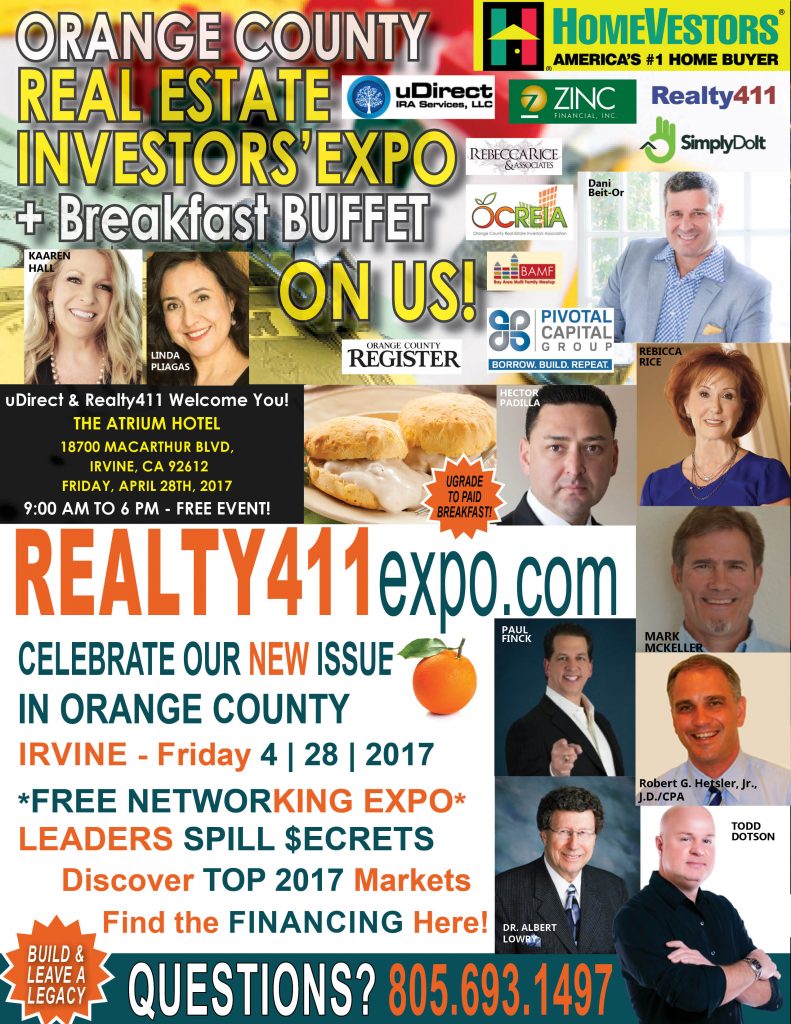 Save
Save
Save
Save
Save