Check out our new audio content!
Please review this important message from our sponsor, thank you.
---

Dear Realty411 Investors
Inflation is still at 6.5%, interest rates have risen fast, and a recession is looming…
So, how does all this impact the residential investment property market for the rest of 2023?
And, what should your real estate investment strategy be right now?
There are a lot of misconceptions floating around about the housing market so we've got an important rental property market update webinar coming up:

On this Webinar, you will learn: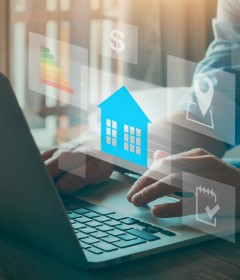 Why a housing crash is very UNLIKELY to happen anytime soon.
How today's mortgage interest rates BENEFIT rental property owners.
How you can PROFIT from inflation by buying and holding rental properties.
How REAL Mortgage Interest Rates are actually LOWER today than they were in 2021.
How to buy turnkey rental properties in the most RECESSION-RESILIENT U.S. markets, regardless of where you live.
Get your questions answered live:

– Matt Bowles
Partner | Maverick Investor Group, LLC | (725) 222-0488

P.S: This webinar is purely educational, nothing will be sold, and Matt will answer your questions at the end of the webinar, so be sure to register to join us live!