Dear Realty411 Readers;
We want to tell you about a premier Alternative Investment Conference.
It is the largest Real Estate and Alternative Investment Conference in the industry….brought to you by Equity University!
2013 Equity University Networking Conference
September 19th – 23rd
Omni ChampionsGate, Orlando, Florida
This conference will give you the tools you need to become a successful investor.   There will be over 40 educational sessions where you will learn:
* The power of your Self Directed IRA
* Easy Investment Options/Strategies
* Proven Ways to Minimize Taxes
* How to Get Started Investing Today
Some of the session topics include:
* Real Estate (Residential/Commercial)
* Lending Money
* Tax Liens
* Buying Discounted Notes
* Wholesaling
* Land lording
* Real Estate Exit Strategies
* Protecting Your Assets
* Estate Planning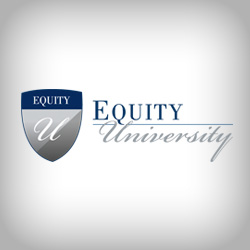 There will also be plenty of networking opportunities where you will be able to interact with over 500+ industry experts and successful investors.
Full price registration for this event is normally $897, but as a client of mine…you can attend for just $697 and your spouse can attend for $297.
Hurry, this limited time offer will expire soon!
Sign up today at www.equity-university.com/NetCon or call 888- 382-4727 x393.
Use promo code "Realty411" when registering