Check out our new audio content!
By Joe Arias
If you are thinking about getting into the real estate investment business, you might consider starting a property management company. A good deal of experience and knowledge is required, but it can be quite lucrative if you succeed in setting up a profitable property management company. This article will go over the necessary steps to set up a successful property management company and start making money through real estate investing.
Decide What Type of Legal Entity You Are
If you're interested in setting up a property management company, you'll need to establish a legal entity. Many different legal entities can be used in the real estate investment business, but the most common is a limited liability company (LLC). An LLC can be a good choice because it allows you to operate an enterprise as an individual or with partners without worrying about filing forms and going through the costs of becoming an S Corporation. An LLC might not be the right choice for everyone, so it's important to talk with your attorney to determine the best option for you.
Obtain a License
You need to complete one more important step before you can begin your property management company. You'll have to get a real estate license. Each state has different requirements for getting a real estate broker's license, so you'll have to check your state's licensing and regulation department to determine the specific requirements. A real estate license will allow you to perform transactions on behalf of a property owner as a property manager and will enable you to handle all related paperwork. Depending on your state, you may also have to get a property management license, limiting you exclusively to property management.
Brand Your Business
Now that you've established your legal entity and obtained a license, it's time to brand your business. Decide on a company name and logo. You may even decide to hire a professional to help you determine your branding. You may not realize it, but font choices and color go a long way in establishing yourself as a reputable, trusted company.
Separate Your Finances
It's essential to open a bank account for your business to keep it separate from your personal expenses. This will help you keep track of your business and avoid any trouble when doing taxes.
---
article continues after advertisement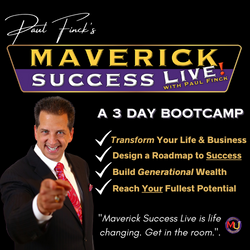 ---
Create a Website for Your Business
Once you've established your legal entity and obtained a real estate license, it's time to create a website for your property management company. Many property management companies use websites to establish their brand, conduct business online, and keep records of interactions with clients. A good website will cost some money, but if you choose the right web developer, you can create a great-looking site that is optimized for Google. This will ensure that anyone looking for a property management company will come across you before your competitors.
In today's world, it's more important than ever to have an online presence. Your website needs to be filled with important keywords that your clients could be searching for. These will help you show up in their Google search results and will lead to more business. Knowing what you are doing online makes you appear more reputable and will help gain trust and credibility. If you don't know where to start, consider hiring someone to take care of your digital marketing.
Hire a Real Estate Team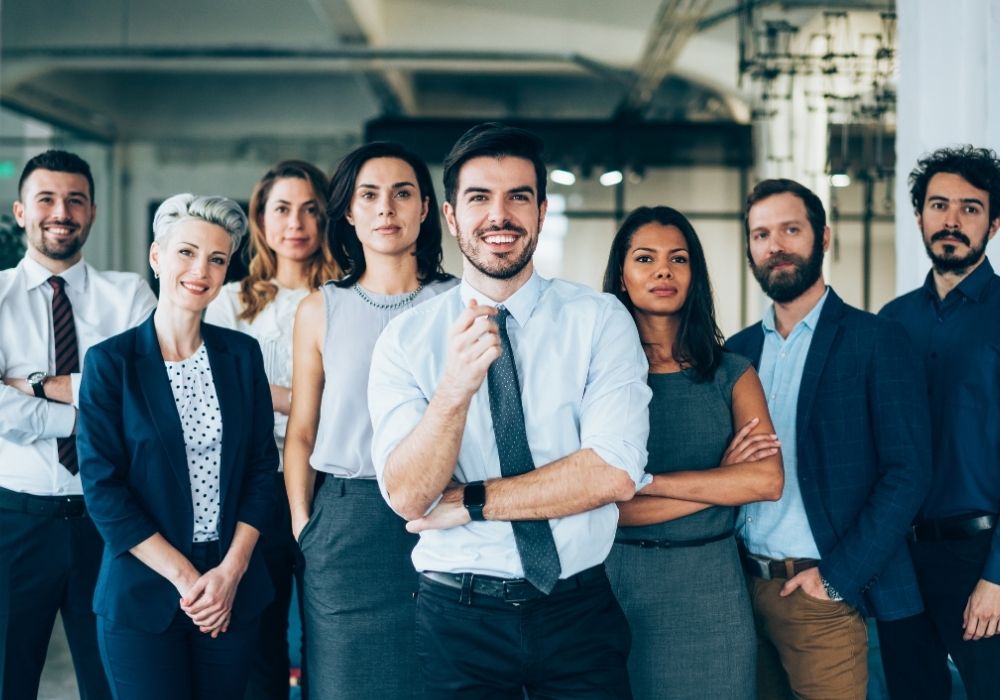 Any good real estate investor knows that you're only as good as the team you work with. As a property management company, you will want to create a solid real estate team to help you succeed. Starting off, the three most important professionals you will need are an accountant, a real estate lawyer, and a trustworthy contractor. An accountant will be necessary to manage the day-to-day accounting related to your company's operations. A real estate lawyer will play a key role in handling any legal issues that might come up. And a contractor will be necessary for everything from mowing lawns to painting houses. Each of these professionals can represent you at public meetings, so you don't have to attend them all the time personally.
Set Up Property Management Technology
When you're running a property management company, it's crucial to have a good system for keeping track of everything that's going on. A few years ago, this would have been much harder to do, but you can set up an entire system just using the internet with today's technology. There are specially designed services for companies looking to increase efficiency and cut down on expenses through technology. From customer and vendor management tools to marketing solutions, you can find what you need through an online service. If you plan to manage short-term rentals, you will need management software that helps you keep track of all check-ins and check-outs, as they will be more frequent and hard to keep track of on your own.
---
article continues after advertisement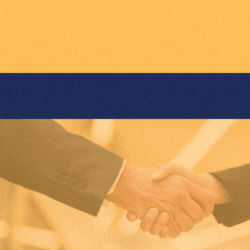 ---
Establish a Pricing Structure
Once you have the basic nuts and bolts of your business taken care of, it's time to establish pricing. Your pricing structure will differ based on the type of real estate that you're managing. For instance, if you manage properties in a city where there is a lot of demand for affordable housing, you may be able to charge less than if you were managing high-end condos in a neighborhood with very little retail space. An excellent first step if you are just starting off is checking and seeing what competitors are charging in your area. Some fees to consider when creating your pricing structure are:
– Setup Fee: This is a one-time fee that is charged to new clients as soon as you take the job.
– Property Management Fee: This is the monthly amount that you charge for managing each property on your list.
– Real Estate Commissions: This is the percentage of your client's total rent that goes directly to you. Technically, it's called a "total real estate charge," but most property managers call it a "fee.
– Ongoing Management Fee: This is a percentage of the total rent that you charge each month to have you manage your client's property.
– Maintenance Fee: This is an hourly fee that you charge your clients for any maintenance or repairs that need to be done at their property.
– Multiple Management Fee: If a client is also using another property management company, then you can charge the rental amount of one of the properties as a multiple management fee for your services.
– Leasing Fee: This is a fee that occurs when there is a vacancy that you need to fill. It covers the cost of staging, listing, showing, and eventually renting the unit. It typically comes out to about one month's rent.
– Insurance Fee: If you take on a bigger job that requires higher insurance coverage, then you can charge an additional fee per month to cover the extra cost of the insurance.
– Renewal Fee: If there are any fees associated with renewing a rental agreement, then you can charge your client an additional renewal fee as part of your monthly management fee.
– Eviction Fee: If you need to evict a tenant for violation of the lease, then the landlord can charge the tenant an additional fee as part of your management fee.
– Deposits: If your clients are required to pay a deposit when they sign their property management contract, then you can collect a monthly percentage of that deposit.
– Pet Fee: If the property is set up for pets and has pet deposits, then you can collect an additional fee from those who choose to rent with pets.
Pursue a Marketing Strategy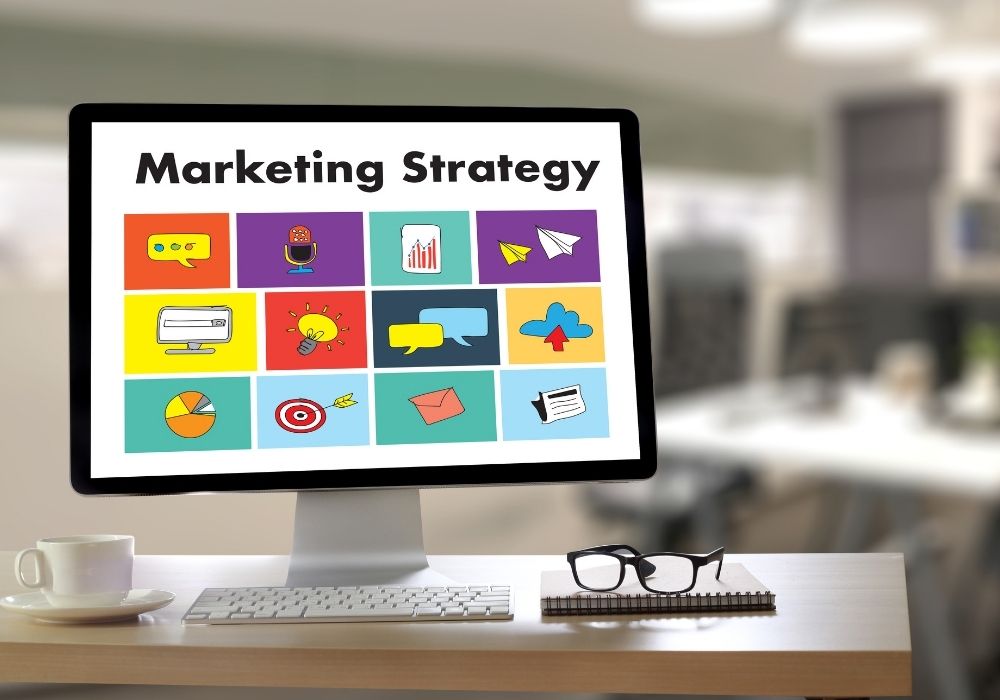 Regardless of what marketing strategies you choose, you need to make sure they are appropriate for your business. For instance, if you're just starting out, you might want to focus on word-of-mouth referrals from existing clients. If you already have several clients or a steady number of people coming into your business, then it might be best to focus on local advertising through classifieds.
If you're just starting out, you'll need to work a lot harder than the more established property management companies. The best time to start marketing your business is when you are still very new and unsure of the business. Don't ever take on too much at the same time. Let your current clients know what your services are and how this will benefit their rental property. Then start new accounts by providing referrals from other potential clients in your area.
For a more modern marketing approach, take advantage of social media and digital ads. Create a Facebook page and an Instagram and update it often. Since the same parent company owns the two social networks, you can run ads across both platforms for a reasonable amount of money. Facebook ads can be adjusted to target specific demographics, locations, and niche interests. You will also want to either learn how to run Google ads or hire a company specializing in them. Investing a few dollars per day into some high-ranking keywords in your field may help you pull in leads and get your first few clients.
Network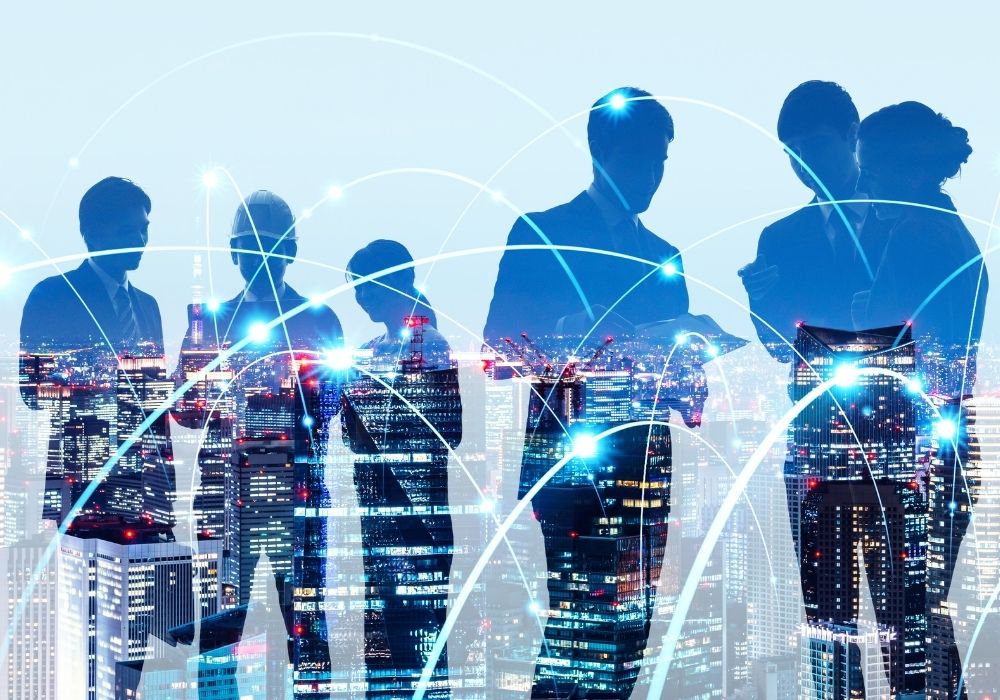 Many people find the most effective way to market their business is to get to know their potential customers simply. This means going out and meeting them, but it also means making a personal connection through social media. Once you've established a rapport with someone, you might be able to refer them to your business later.
Summary
Once you learn how to start a real estate property management company, the next step is to make it successful. Even the best business plan doesn't mean much if you can't market it correctly. It's essential to understand your target audience and have some marketing strategies in place before you set out on meeting people and renting out properties. Moving forward, be sure to track your progress. Keep a log of all important numbers, such as contact information for people who expressed interest in your business, how many units you rented out, etc. Keeping tabs on your company's progress might help you if you decide to apply for bank loans or seek investors in the future. If you have trouble getting started, find a mentor who already runs a property management company and learn through them before you are ready to get started on your own.
To learn more about a career in real estate investment, make sure to sign up for our investment seminars.

---
Joe Arias and his partners have flipped hundreds of properties in the Southern California Region. He has developed cutting-edge systems to simplify and scale the entire remodel process that can easily be applied to flipping, rentals, wholesaling, and other passive income strategies. More recently, Joe founded a real estate investing education company called RealSuccess Investments, allowing him to share his tools and systems with hundreds of up-and-coming investors.
RealSuccess is focused on education on flipping, rentals, passive income, and wholesaling.
Joe is also a best-selling author. He has written 4 books: Finding your RealSuccess, First Steps to Flipping, R stands for Rentals and Retirement, and Wholesaling Real Estate.
"I came from Argentina when I was 20, I am 40 years old now. I didn't know anyone, I am CERO generation, usually people say, I am first or second generation but I was the one that crossed the border, no language, no friends, no family, no money, nothing, nada… If I can do it, anyone can."
From a young latino immigrant to a celebrated real estate investor, Joe is a true testament to hard work and discipline. As an investor, he has made it his mission to help others achieve financial freedom while enjoying living a life of passion, fulfillment, and empowerment.

RealSuccess Website
Personal Instagram:
https://www.instagram.com/joeariasinvestor/
Real Estate Investment- Instagram:
Instagram: https://www.instagram.com/realsuccesseducation/

Video For Finding Money from All Day Training (10 Hour Seminar)
https://vimeo.com/manage/videos/528446162
1 Hour Webinar
https://vimeo.com/manage/videos/530996751
Amazon Book#1:
Amazon Book#2
---
Learn live and in real-time with Realty411. Be sure to register for our next virtual and in-person events. For all the details, please visit Realty411Expo.com or our Eventbrite landing page, CLICK HERE.