Check out our new audio content!
Dear Realty411 and REI Wealth Investor;
Another year is almost ending, while many investors, broker/agents and lenders begin to wind down for the holidays, the savvy ones are INCREASING their presence.
Why?
Because fantastic real estate transactions are ready to be made during the "off season", when banks, people, companies and organizations are motivated to liquidate assets.
Plus, the successful investors and professionals start planning their next move and building their goals for next year…NOW!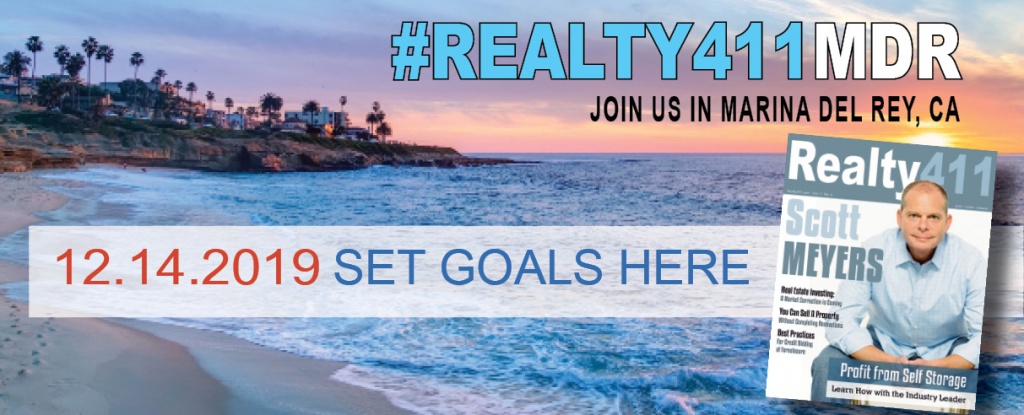 With this insight in mind, it's time to join us for our California Wealth Summit in beautiful Marina del Rey, Calif., on December 14th, 2019.
At this One-day SPECIAL event, created for our sophisticated readers, we will share important knowledge, strategies and resources to help increase your portfolio as quickly as possible.
Plus, information and contacts that real estate professionals will make at our event will help increase their business, gain an advantage, and expand their education.
Prepare for 2020, RSVP NOW!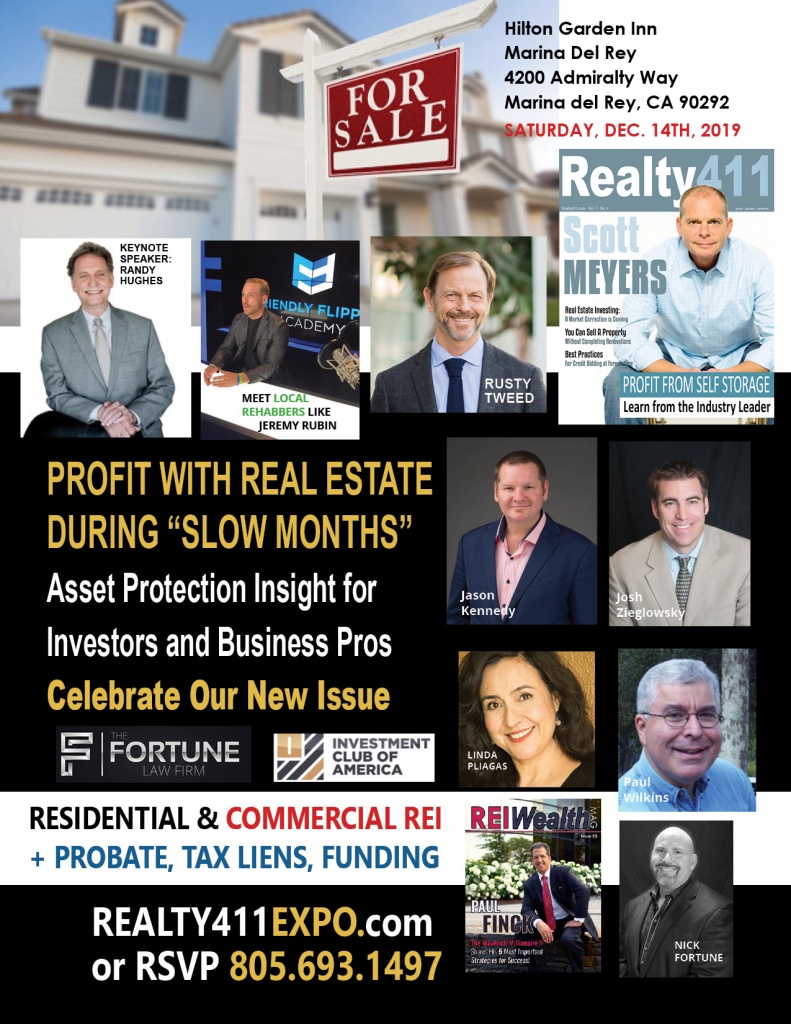 In fact, we are coming into one of the best times of the year for sophisticated real estate investors to find their next property, or two.
Make plans to attend our last event of the year to connect with SOPHISTICATED READERS and investors from around the country!
As a holiday bonus, our guests will receive our NEW magazine, plus be invited to join our national online VIP network, where you can promote your company, listings, events, videos, blog posts, and more.
Our last event of 2019 is designed to catapult you to a new level of influence now and beyond… Don't miss the opportunity to connect at our LAST EVENT of the year.

Our Top Level speakers are experts in their respective industries and are joining us to answer any and all questions you have, regarding:
Financing Your Next Deal
Probate Investing Insight
Investing in California Tips
Out-of-State Property Education
1031 Exchanges – Grow Tax-Free
Infinite Banking Strategies
Proper Asset Protection
Right Mindset, plus Social Media Marketing
This memorable day will bring you quality content, plus provide you with fantastic local and national contacts during our breaks.
Prepare for 2020, RSVP NOW!
---
– RSVP FOR OUR COASTAL WEALTH SUMMIT IN MARINA DEL REY –
Meet the Following Educators for Our Coastal Wealth Summit:
Randy Hughes – Mr. Land Trust
Rusty Tweed – TFS Properties
Josh Ziegowky – The Money Multiplier
Jason Kennedy – Local/National Investor
Paul Wilkins – Approved Inheritance Cash, Inc
Event Emcee:
Jeremy Rubin – The Friendly Flipper
The Central Coast's Most Active Real Estate Investor!
Thank you to our sponsors:
The Fortune Law Law Group and Investment Club of America
Prepare for 2020, RSVP NOW!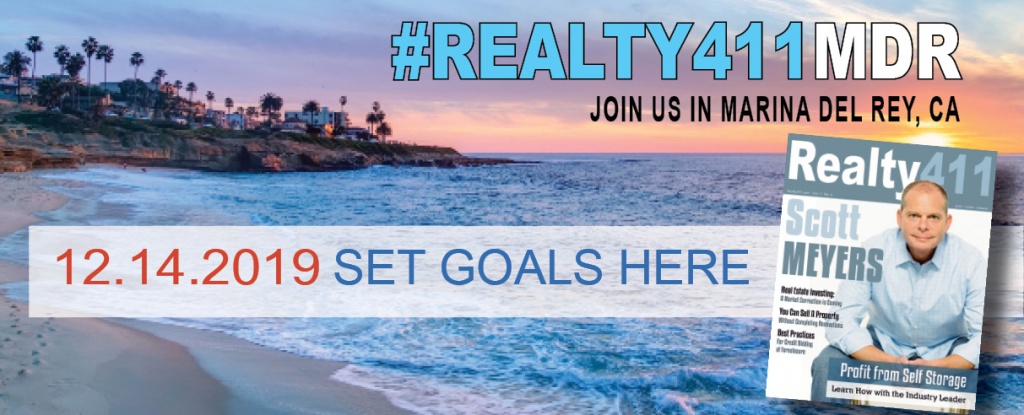 ---