---
Celebrate Our New Issue, Learn the Latest Niches in Real Estate + Connect with Influential Investors
Our NEW Realty Source for Investors is Here!

Are you ready to Grow Your Real Estate Business, Portfolio and Network?
We want this VIP EXPO TO EXPAND YOUR MIND and help you succeed.
OUR COMPLIMENTARY CONFERENCE IS THE #1 SOURCE FOR REI 411
Saturday, Nov. 17th, 2018
9:00 AM — 5:00 PM
Hilton Garden Inn – Marina del Rey
4200 Admiralty Way
Marina del Rey, CA 90292
FREE UNDERGROUND PARKING
---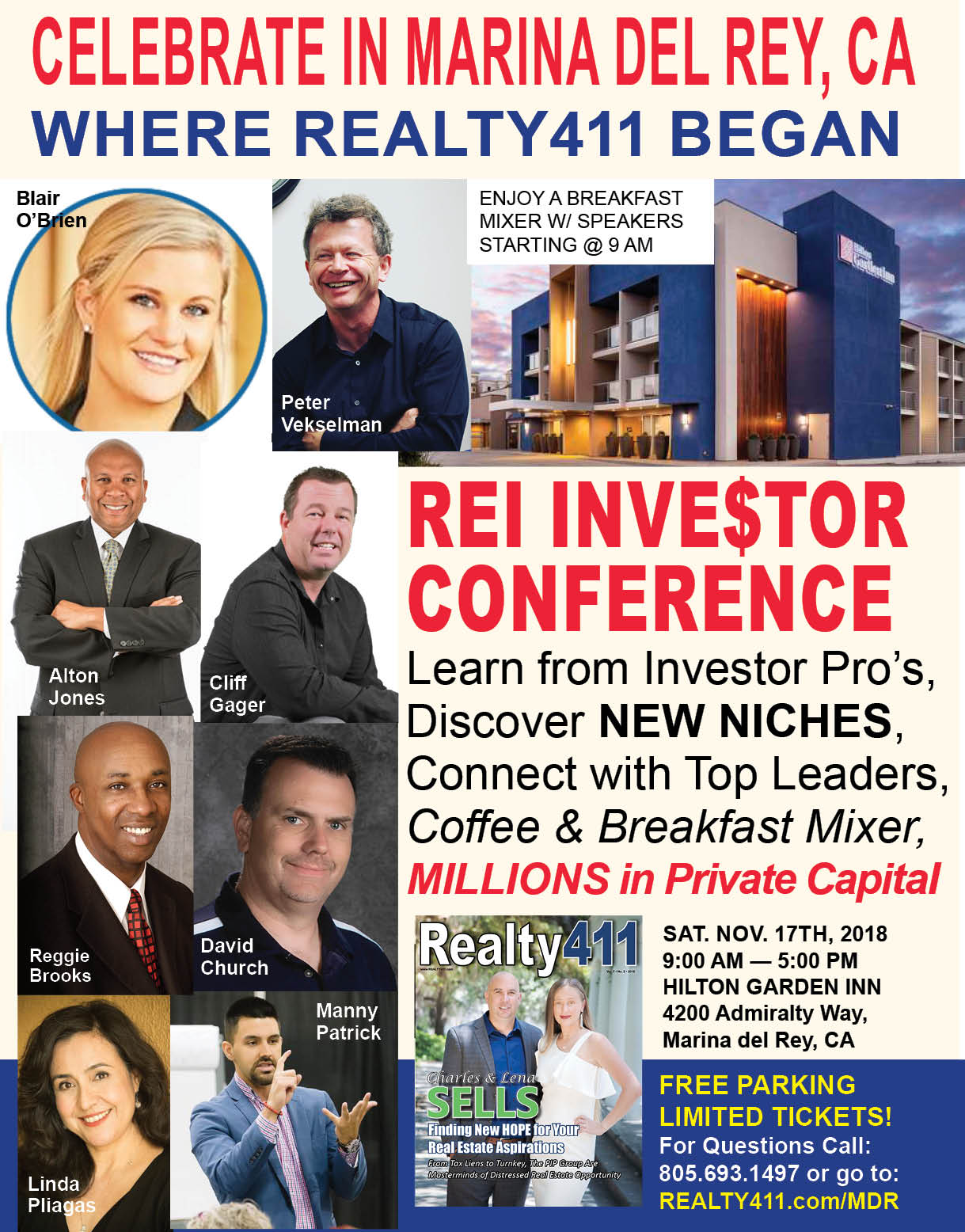 Learn from TOP Leaders in REI, Local & National Experts
* Learn from Leaders & Industry Pros
* Meet Local & Out of Area Investors
* NON-Stop Tips for Real Estate Success
* Bring Lots of Business Cards
By Realty411 – The Original Realty Investor Magazine
Providing Investors Resources Since 2007
---
Join Us in Marina del Rey, CA
for Our Creative Investor's Conference
JOIN US FOR 1 SPECIAL DAY OF NETWORKING & MOTIVATION
TAKE YOUR REAL ESTATE KNOWLEDGE TO A WHOLE NEW LEVEL.
Don't miss our complimentary real estate investor expo created and hosted by an accredited investor and journalist. Realty411 has been providing the resources investors need to be successful since 2007.
Learn with PROVEN Leaders in the Industry
Both Local and Out-of-State Professionals!
Since 2007, Realty411 has provided the resources, information, insider tips and strategies that investors need to significantly expand their portfolios.
Our Expos Are Unique in the Industry & This is Why:
Receive the latest REI knowledge from REAL investors
We feature the latest technology to expand your income
Meet other investors with common goals and mindsets
Develop relationships with leaders in the industry
Share your opportunities with potential clients
Learn how to help and mentor newer investors
Save money with offers and wealth-building ideas
We have owned national rentals for many decades
We strive to share life-changing information unavailable anywhere else
We host complimentary events to share knowledge and motivate others
Other events charge hundreds of dollars, but this day is PRICELESS
Realty411 is a woman-owned business with media & real estate experience
Our mission is motivate others and help provide realty resources
We began hosting small mixers in Marina del Rey in 2006
---
NETWORK WITH REI LEADERS FROM THE LOCAL AREA
& THROUGHOUT THE STATE, PLUS OUT OF STATE TOO!
– Our expo gifts will inform and inspire you –
Realty411 magazine was first published in 2007 and is now the longest-running publication owned by the same owner – Based in Santa Barbara County, Realty411 has reached thousands of readers & online followers in person. We have the largest and most diverse social media of any other real estate investing publication.
Our mission is simple:
We strive to provide information about real estate to expand knowledge about the benefits of investing to as many people as possible.
We also believe in multiple streams of income and encourage others to own their own business for total financial freedom.
Our Expo Reflects Our Goals and Mission – Join Us to Expand & Grow
---
Learn How Private Money Can Skyrocket Your Portfolio
Blair O'Brien started her career flipping houses in Salt Lake City over 10 years ago and continued flipping homes in Utah and California until she started her career in Private lending about 5 years ago. Prior to her involvement in private lending, she was involved in an investment real estate business, with a wholesale company, buying Properties at the auction to either flip in–house or wholesale to investors. Blair was on the acquisition team and responsible for analyzing and acquiring 200 – 250 properties a year.
Currently, she is the Senior Vice President of Originations for Pivotal Capital Group II, LLC, where she arranges financing options that cater to each clients' specific needs for their investment and development projects. Her personal history flipping properties not only makes her a good resource for her real estate developer clients, but also gives her a deep knowledge and holistic understanding of the industry.
---

Learn from Alton Jones, Your Local REI Powerhouse!
HERE IS HIS STORY:
"As the owner of Rehabs 2 Riches, I've spent my life making connections. Right out of high school, I joined the Los Angeles Police Department and became a police officer. During that time, I had a lot of interesting experiences, and I met a variety of fascinating people. Now, 30 years later, I'm still a reserve officer. In 1996, I joined Primerica Financial Services and became a licensed life insurance agent, eventually rising to the position of Regional Vice-President. A few years later, things changed. I saw families and good people experiencing tough times due to a bad economy and a terrible real estate market. If things had been a little different, it could have been my family and I in the same situation.
I knew I wanted to help somehow, to give back. That's what motivated me to earn my real estate license and establish West Coast Home Buyers, LLC., purchasing and remodeling homes to make them affordable for local homebuyers.
Working alongside my mentor, the legendary Ron LeGrand, 14 years of real estate experience taught me two things. First, rehabbing homes is a way to help others, giving them a chance to buy beautiful and secure homes. Second, by working hard and working smart, rehabbing can be highly profitable. These lessons led me to develop Rehabs 2 Riches, a series of courses and books designed to teach anyone how to seize financial opportunity for themselves. Now, I have the privilege of passing on what I know and watching my students reach heights they never thought possible. I can't wait to start working with you. For more information, or to take the first step, contact us by phone or online today!"
---
Learn from David Church
HERE IS HIS STORY:
David Church – I graduated from Cal Poly Pomona in 1998. I bought my first house in 2002, and flipped my first house in 2004 without seeing the property. I started wholesaling and was happy as a wholesaler. In 2012 I bought a foreclosure in Pomona and did my first rehab. In 2014 I was working with a homeowner in Paramount, CA who had his property foreclosed upon. This property sold at auction, and he had surplus funds. This was the first time I had heard the term Surplus Funds. I now teach people how to go after properties with surplus funds – and the best part is you can get paid without putting any of your own money at risk.
---
LEARN TIPS FROM THE PUBLISHER
Linda Pliagas, Publisher of the Original Realty Magazine for Investors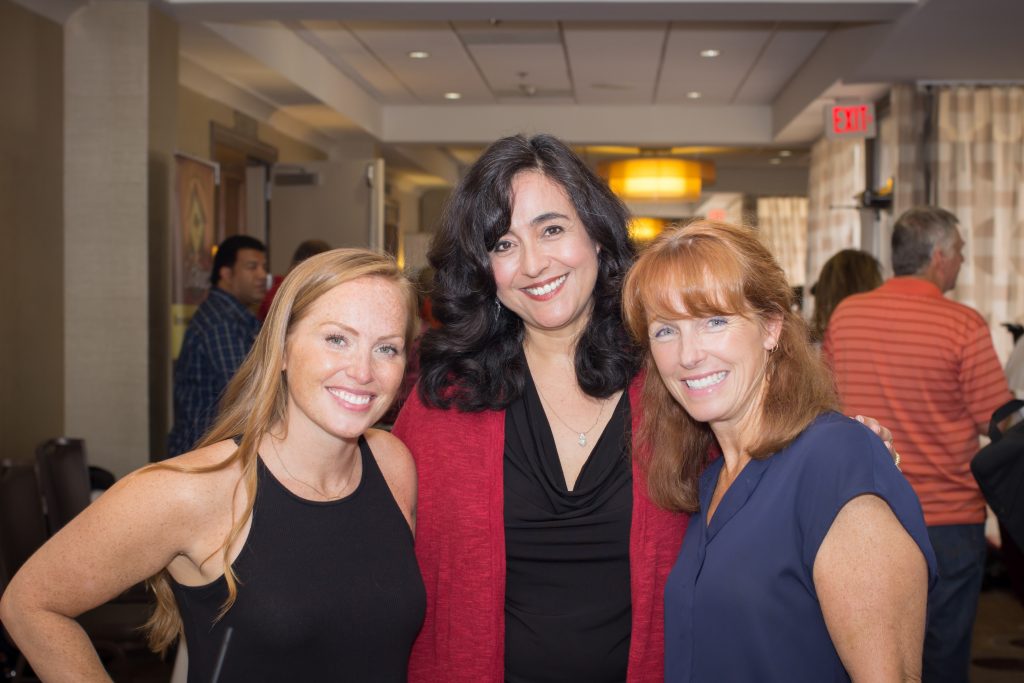 Realty411 was founded in 2007 by Linda Pliagas, who is the Publisher/CEO. Linda has personally owned and managed 24 multifamily units and three single family homes simultaneously in five states — all by the age of 38. Linda has purchased single family homes, multifamily units, vacation rentals, probates, REOs and short sales. Linda Pliagas has worked simultaneously in media and real estate for decades. Linda holds a bachelor's degree in print journalism from California State University, Long Beach.
She was a recipient of the Bobit Magazine Scholarship for her accomplishment in publishing her first national magazine while still at CSULB. She also studied real estate, accounting and general studies at Santa Monica College. A journalist since the age of 18, Linda has also freelanced for numerous national magazines, local newspapers and global websites.
Other Business Ventures: Linda also owns an interest in several other business ventures, including an internet marketing company that specializes in reaching consumers and companies via email, SMS marketing, voice and fax blasts. Her company also operates numerous real estate news and lead-generating websites and online social groups, as well as an influential VIP online network with thousands of followers worldwide. In addition to their ventures in real estate and media, Linda and her family are owners of HRS Clocks (Horological Restoration Services) the oldest timepiece repair and restoration shop in Santa Barbara County. Their company repairs some of the most valuable antique timepieces in existence and they have a global clientele.
---
Please bring LOTS OF BUSINESS CARDS, it's time to Network.
GET ACCESS TO THE FUNDING YOU NEED.
GOLD SPONSOR: PIVOTAL CAPITAL GROUP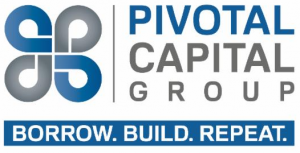 Pivotal Capital Group is a direct lender providing financing for non-owner occupied residential properties throughout California. We lend on fix and flips, ground up construction, bridge/acquisition, and small value-add multifamily property repositions. Pivotal is well-capitalized with institutional private equity, and offers stability, strength, fast response times, and certainty of execution for our clients. -Loans from $100,000 to $15,000,000+ -California property -We hold, manage and service all loans internally — We are a direct lender loaning our own funds. We are not a broker to other lenders. They welcome loan submissions from brokers and are actively seeking new borrower relationships.
FIND YOUR NEXT FIX AND FLIP LENDER RIGHT HERE
Discover Resources for the Funding Your Need with Phenomenal Companies. Join Us for Our Event and Receive Our Latest Issues filled with Quality Lenders.
---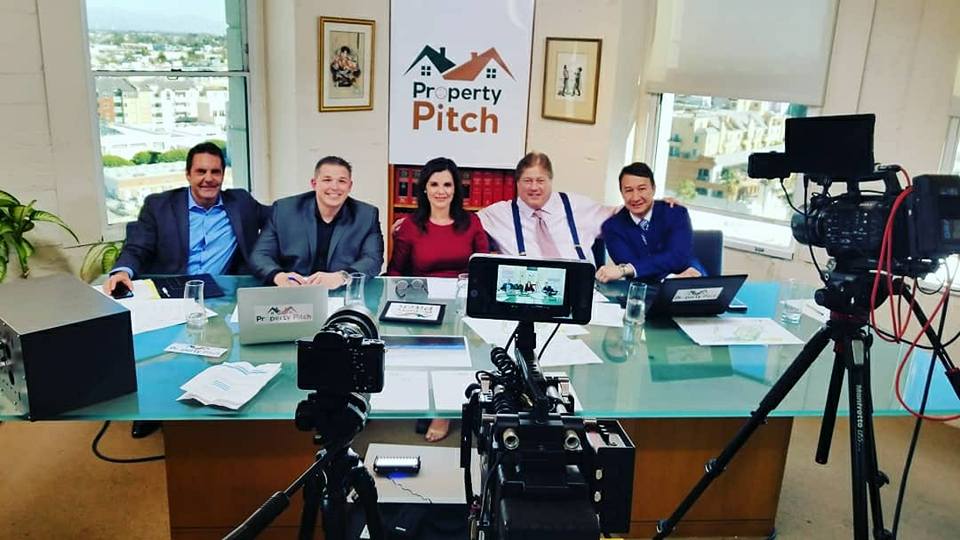 Reed Blake (in photo above, second from right) is the founder of BUSINESS CAPITAL EXPERTS, the fastest growing small business funding company in its area of expertise. A former Vice President of a firm, who raised over $1 Billion in funding for its clients in 7 years, as well as an accomplished speaker, who has spoken to tens of thousands of people on business funding.
BCE specializes in Unsecured Business Lines of Credit and Unsecured Cash Loans (YES – we can do this for Real Estate Investors!). The BCE team has between 6 and 25 years of experience and the relationships needed to get our clients operating capital, traditional investment funding and to take our client's companies public.
We can also fund your growth, portfolios and notes…real estate transactions from $25K to $22 Million – this includes residential, industrial and commercial transactions. You will find Mr Blake's presentation not also enlightening, but also highly entertaining.
---
Please note speaker schedule may change.
For updated information, please call our office @ 805.693.1497
RSVP NOW!
---

Let Cliff Gager Answer All Your Real Estate Investing Questions!
Discover The Strategies for Success that Only 20 Years of Experience Can Give
About Cliff Gager, Master Educator Hi my name is Cliff Gager, and I began my journey in real estate way back in 1992. I founded a very successful real estate brokerage, a mortgage brokerage business, and a real estate investment company. I have bought – fixed – and sold hundreds of single family residential houses, made really good profits, and had a blast doing it!
Over the last 17 years I have been sharing my extensive experience with people that wanted to achieve their dreams of becoming real estate investors.
A few years ago I formed a real estate education company and was hired by many of the "TV & Seminar" real estate gurus, I was fortunate to be the "end result" of what they paid the gurus a lot of money for. Now the gurus hired me to teach their customers because I actually had the real world experience and track record of helping hundreds of people just like you create successful and profitable real estate deals.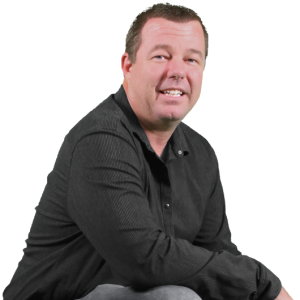 Today I have been away from the "guru – hotel ballroom – real estate seminar" circuit and all I have heard are the many stories about how people spent their life savings and beyond to achieve the dream of being a real estate investor and ended up very short of the guru's promises!
These sad stories caused me to create the programs that I now provide to all of my clients. I bring to the table real training with real techniques that work for anyone that employs the strategies in today's market. I provide this at a very reasonable cost to allow everyone to obtain working knowledge without breaking their bank to attend.
This year I created an Online Real Estate Training Membership Site that provides all my available training media, at an extremely affordable price. I am constantly introducing new techniques and investment strategy methods that incorporate current market needs. By updating my materials on a daily basis, the members get real and true value since they will actually be able to apply it instantly to create profitable deals. I absolutely love real estate, the opportunity it provides, and the joy of helping people like you make life altering changes in the way they will prosper in their financial future Let me help you achieve your goals and I can assure you… you will be glad you did!
---
AMERICA'S REAL ESTATE INVESTOR EXPERT!
I Combine Coaching, Mentoring and Partnerships in order to Achieve Success in Real Estate Investing
I Fund Real Estate Deals Through Our Partner-Driven Program – "You Find It, I Fund It!"
I have established Partnerships with Real Estate: Brokers, Agents, Wholesalers, Investors, General Contractors, Private and Hard Money Lenders
I Own Real Estate Investment Firms, with Offices in Georgia, California and Florida
I Tell it Like it Is – which can Sometimes Rub People the Wrong Way
---
Learn Directly from Peter Vekselman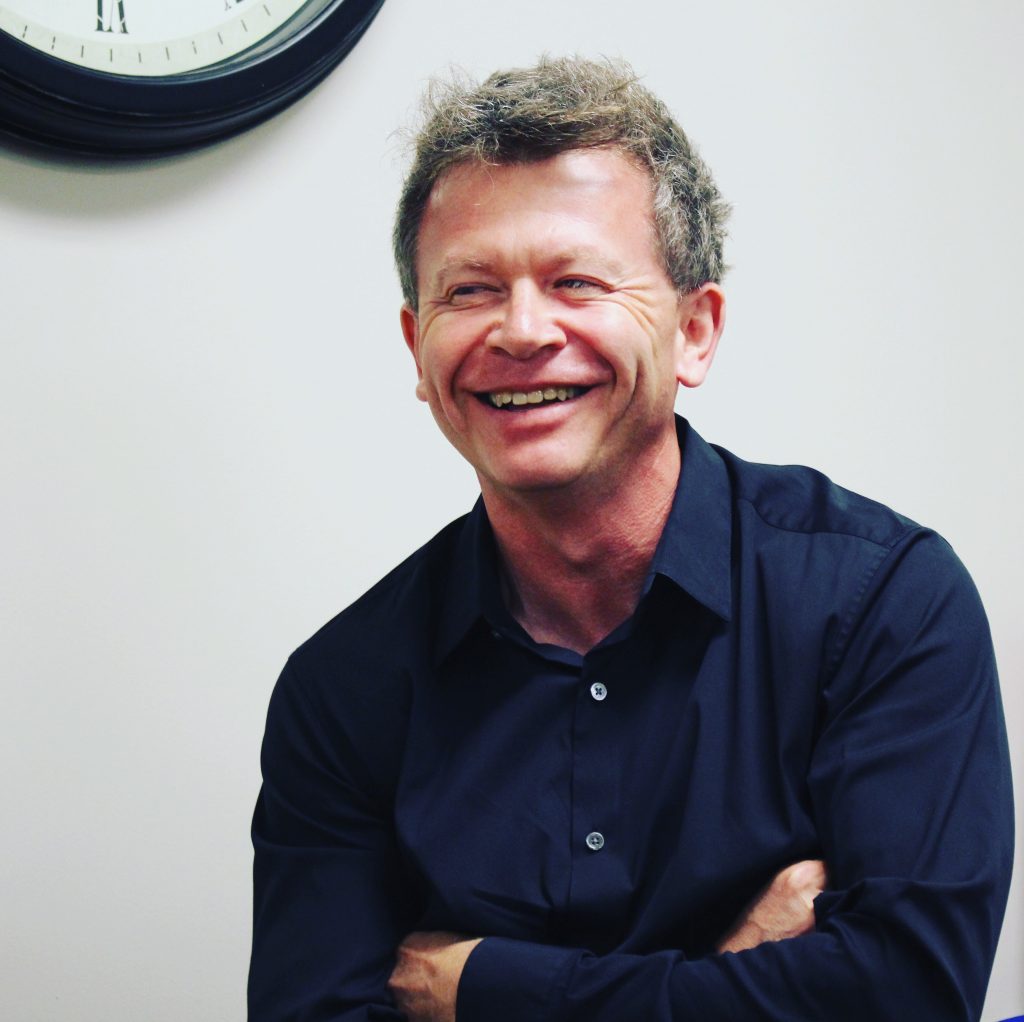 Peter Vekselman is an entrepreneur who learned his skills in the field. It wasn't his finance degree that taught him how to make money. His education on independence and success truly began when he decided to branch out on his own. While selling insurance and becoming rookie of the year in a brand new city, then working in network marketing, Peter learned the power of cold calls, business skills, failure skills, and, most importantly, what it truly means to never quit. From starting a vending company to flourishing in merchant services, successful businesses defined Peter's legacy, until he got into real estate.
Peter has completed over 3,600 real estate transactions, owned real estate firms across the country, and published a book on investing. He leads a national group of real estate agents, negotiators, and marketers that dominate the southeastern real estate arena. After building one of the largest and most successful Real Estate Investing companies in the southeastern United States, he responded to requests for coaching and pioneered an innovative new business model: Partner-Driven Real Estate Investing.
The Partner-Driven Coaching program involves Peter putting up his own money to buy a property, finance, and manage the renovation of the flip home, while also seeing it through until the property gets to the end goal: a final sale. Once accomplished, the profits are split in half (50/50), honoring the involvement of the client partner in locating the home. Peter is undeniably confident in the individuals and methods he teaches.
He pushes the momentum and training by investing his capital, credit, and connections in important pillars such as corporate infrastructure and business relationships with key players such as brokers, agents, general contractors, banks, and hard money lenders across the country.
His signature motivational phrase says it all, "Let's kill it." Making a real impact doesn't just require an education, it truly takes application. Peter practices and teaches just that: impact through action.
---
Discover One of America's Most Profitable REI Niches: Residential Assisted Living Facilities!
Robert King, Jr, a Chicagoland native, enlisted in the United States Navy after graduating high school in 1980. While in the Navy he discovered a passion for real estate. After his honorable discharge in 1989 Robert moved to Atlanta, Georgia to pursue his real estate goals.
Unbeknownst to him, Primerica Financial was where he would excel and become the Senior, Vice President within his first two (2) years. In 2001 he had a calling on his life to minister the gospel and moved to Indianapolis, Indiana where he was licensed and ordained in 2002.
From 2003-2207 Robert facilitated and managed a men's discipleship program that helped equip men with life skills. In 2007 he moved to Florida and began his church, Disciples of Christ Christian Church holding his first service in his home.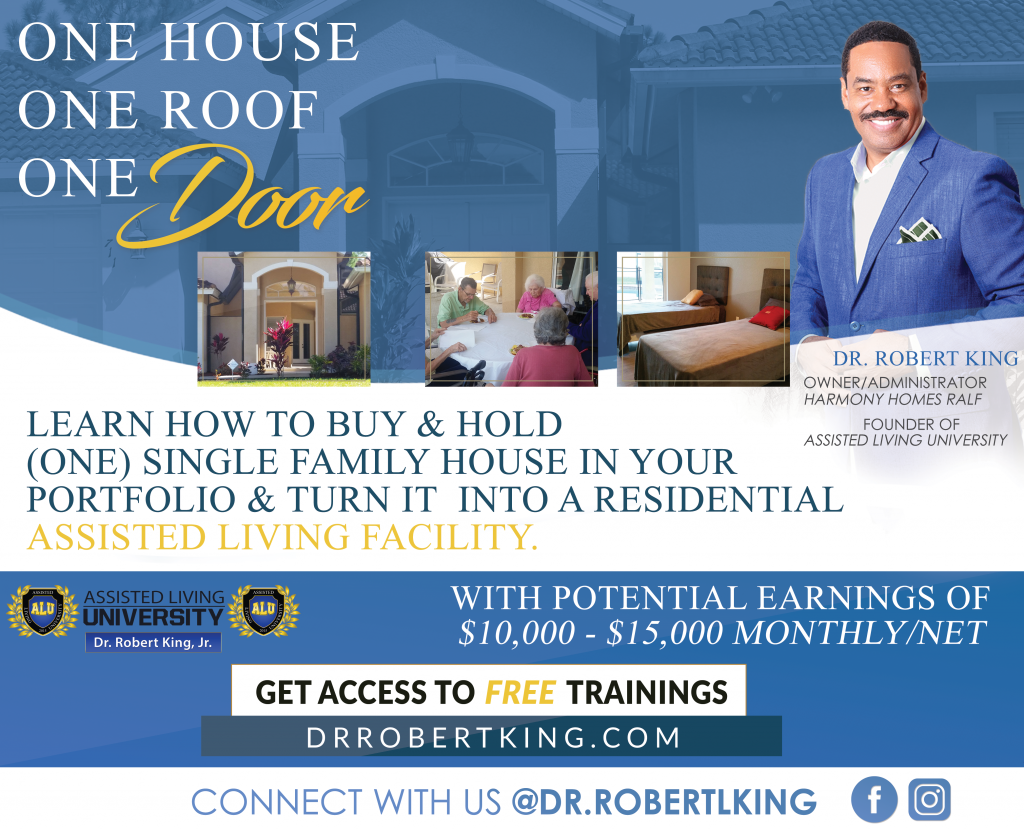 Membership grew rapidly and within two (2) years he purchased a 22,000 sq. ft. shopping plaza and converted it into a church and rental office space with 8 tenants. A second location was launched in Fort Myers in 2009. By 2013 the membership had grown to 647 members and he had a television and radio ministry. In 2013, after filing for divorce, Mr. King suspended church services and took a sabbatical. In 2015 he became a licensed Adult Family Care owner. Shortly after he reapplied for an Assistant Living Facility and became licensed for eight (8) residents.
Robert has been successful in prospecting, starting and growing businesses for over 30 years. His strategies transcended to success and he achieved revenue of over $250,000 within 3 years.
Mr. King is an accomplished speaker and has spoken over 1000 times in various workshops and speaking engagements. As an experienced Master Prospector, coach and trainer, he conducts workshops on various topics including; How to Prospect to Grow Your Business, Church Growth Strategies, The Art of Face To Face Prospecting and Small Business Growth Strategies.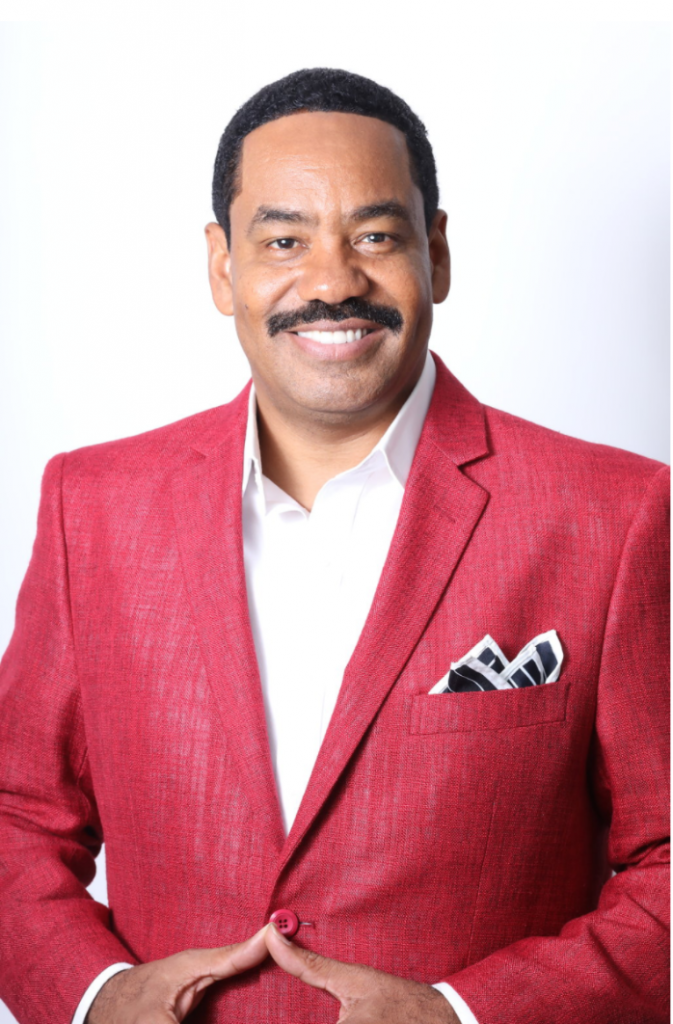 Dr. Robert King, Jr. holds double Honorary Doctorate Degrees in Ministry and Business Administration. He is a seated advisory board member at Keiser University Occupational Therapy Assistant Program. He is a core trained certified provider for Adult Family Care homes. He is a core trained, state licensed ALF Administrator and Founder of Harmony Homes Residential Living Facility. License# AL12470 @ www.harmonyhomes.us. And he is the founder of Assisted Living University where the curriculum is designed to teach and guide others into Alf ownership.
---