GET LUCKY THIS JULY, FRIDAY THE 13th

Enjoy Complimentary Admission to Realty411's
FRIDAY THE 13th
"B2B Networking Conference" at the

Balboa Bay Resort & Club, Newport Beach

---
VENUE & DATE:
BALBOA BAY RESORT
1221 W Coast Hwy in Newport Beach
Friday, July 13th – FRIDAY THE 13TH
9:00 AM — 5:00 PM
---
Reserve Tickets for You & Your Boss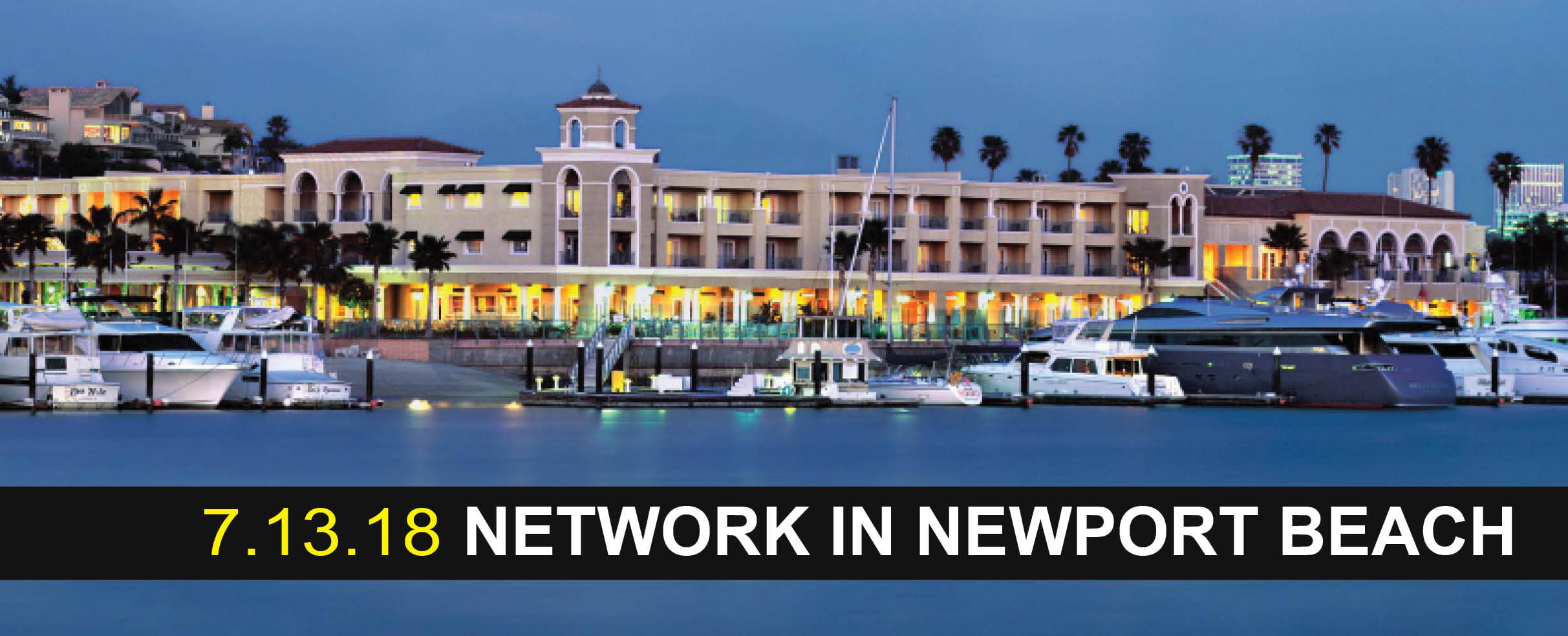 Network with Powerful Leaders & Sophisticated Multimillionaire Real Estate Investors at The Balboa Bay Resort & Spa
Celebrate Realty411's Brand NEW Issue Featuring
"The Best of Realty411"



Are YOU Ready to Grow Your Real Estate Business, Portfolio & Network?
We are Hosting this Upscale Conference to Connect You with the Right People Who Can Grow Your Business, Portfolio and Influence.

ELEVATE YOUR NETWORK AND CONNECTIONS AT THIS B2B REI EVENT

Learn from TOP Leaders in the Real Estate Investing Industry.
Both Local & National Experts will Be Attendance.
---
JOIN US FOR OUR BREAKFAST MIXER BEGINNING @ 9 AM
* Meet REI club leaders from Throughout California & Out of State *
* Mingle with OUR VIP Vendors *
* Local Leaders & Out of Area Investors *
* NON-Stop Tips for REI Success *
* Bring Your Listings and/or Deals*

WE HAVE A 411 BOOTH FOR BUSINESS CARDS, PROMOS & FLYERS
* Mingle with Local Leaders & Industry Professionals from Around the Nation *

Hosted by Realty411
The Original Realty Investor Magazine

Realty411 magazine was first published in 2007 and is now the longest-running publication owned by the same owner: A California accredited investor and national landlord.
With one of the largest social media followings in the industry and dozens of private online social networks spread across the world wide web, Realty411 has reached thousands of readers and online followers in person already. Many major players in the industry have attended, participated, or spoken at a Realty411 event.
Our mission is simple: We strive to provide information about real estate to expand knowledge about the benefits of investing to as many people as possible.
Secondly, we believe in multiple streams of income and encourage others to own their own business for total financial freedom.
Our Expo (and Life) Reflects Our Goals and Mission – Join Us to Expand & Grow
Please bring LOTS OF BUSINESS CARDS, it's time to Network.
LEARN ALL ABOUT PRIVATE FINANCE SO YOU CAN LEVERAGE!!!
The resources you need to…
CLOSE MORE TRANSACTIONS!
Reserve FREE Tickets for You & Your Boss (Or Your Entire Office).
LEARN ALL ABOUT PRIVATE FINANCE SO YOU CAN GET YOUR DEALS DONE!!!
We give your the resources you need to
CLOSE MORE TRANSACTIONS NOW!
INVESTORS: Need MORE Funds? Are You Tapped Out?
YOU NEED TO MEET OUR PRIVATE LENDERS.
BROKERS: Do You Need Funding to Expand Your Agency?
THE MONEY YOU NEED HERE!
** OWNED BY THE SAME PUBLISHER SINCE 2007 **
MEET $$ EXECS WHO TAKE UPGRADE YOUR GAME

---
Learn directly why Private Capital is so crucial for your creative real estate deals.
Our local finance expert, Pivotal Capital Group, is deeply rooted in real estate lending with our success built on the extensive experience of its two principals – Brad Rust and Joe Gigliello.
Together they have been financing real estate for over 50 years and are passionate about helping real estate investors succeed.
CELEBRATE REALTY4111 MAGAZINE & OUR NATIONAL INFLUENCE

OUR PUBLICATION IS BASED & PUBLISHED IN CALIFORNIA

Realty411 Magazine is a free print and online resource guide developed to assist investors in the acquisition, management and growth of their real estate portfolios.
Realty411 is an advocate for education, and some of the greatest Masters of Creative Real Estate have been featured in the publication.
Realty411 also publishes a monthly digital publication, REI WEALTH.
Realty411 is celebrating its brand new publication, THE BEST OF REALTY411, compiled from some of our most popular articles through the years.
Reserve Tickets for You & Your Boss or Office
Questions? Comments? Concerns?
Please Call Our Office: 805.693.1497
Sponsorship & speaking opportunities are available.
Realty411 can exponentially grow your business!
Watch Scenes from Our First TV Pilot, Property Pitch!