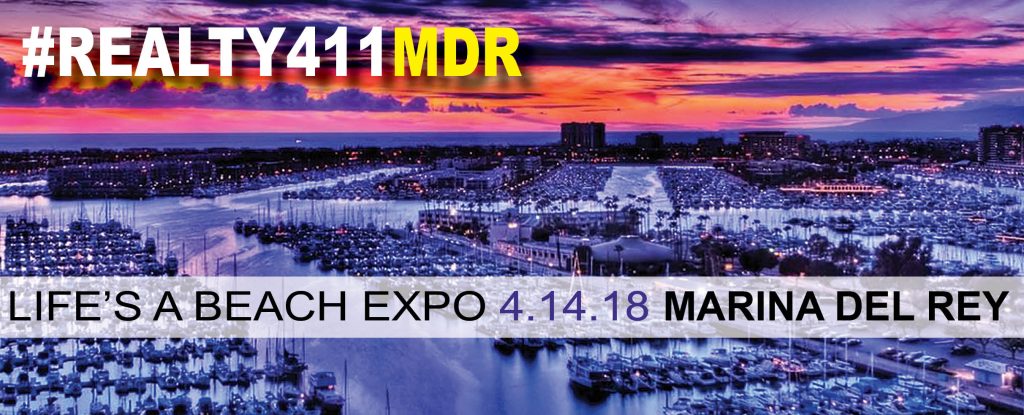 Life is Better by the Beach, and So Is the Networking…
Breathe in the Cool Ocean Mist, Enjoy Fresh Coffee & Pastries, and Discover How to Grow in Prosperity with Insight from the Only California-Owned REI Magazines.
Realty411, which began as a newsletter and networking group in 2007 in Marina del Rey, Calif., by a real estate agent, is celebrating their new issue featuring America's largest national home buyer, HomeVestors of America, Inc.
Inside their latest magazines (Realty411 plus, now the company also owns REI Wealth Monthly), the TOP real estate investors around the nation share their secrets and dish valuable tips to help take readers to their next level of success.
An entire weekend devoted to fantastic dealmaking, learning and networking will take place in two coastal cities in California: Marina del Rey ( Saturday, April 14th ), as well as Newport Beach, Calif. ( Sunday, April 15th).
Both complimentary coastal conferences will feature new companies and speakers joining us from throughout Southern and Northern California, as well as from around the nation!
Saturday's event, held at Marina del Rey's Hilton Garden Inn ( located on 4200 Admiralty Way) will begin with an outdoor breakfast at 9 am. Free underground parking is available for guests. Enjoy networking near the ocean with an amazing view of the boats and beach while you learn and connect in first-class style. TO REGISTER, CLICK HERE.
Next, on Sunday, Realty411 will host sophisticated investors at the beautiful Balboa Bay Resort ( located 1221 W Coast Hwy, Newport Beach, CA 92663 ) for a day of amazing networking. Enjoy connecting with new friends on a private terrace, available only for our guests. Begin with freshly-brewed coffee, pastries and sliced fruit. The event is complimentary and discounted parking is available at the resort for only $20. TO REGISTER, CLICK HERE.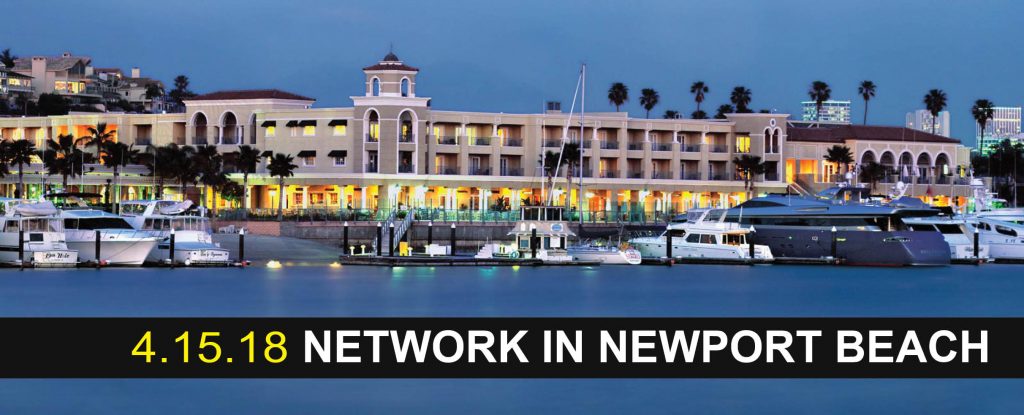 Some of the important topics to be discussed at both events, include:
How to Save Money on Taxes

Maximum Asset Protection

Buying Notes (Paper) instead of the Property

Hot Markets in CA and in the Nation

Commercial Real Estate

Surplus Funds – What is it? How to get more.


Social Media Marketing for Real Estate Professionals

Private Money for Buying Assets

How to Get a Deal in 30 Days

Tax Liens Across the Nation

Wholesaling Deals in the U.S.

Discover How to Diversify with FOREX

Meet the Cast of Our 1st TV Pilot, Property Pitch

PLUS, So Much More!
Please note that speakers will vary according to each location and date, for detailed information about topics to be discussed, please visit each event's landing page on Ticketleap, or on our website, under the 'events' tab: Realty411Expo.com
Realty411's mission is to help as many individuals as possible realize the benefits of investing, plus to help active investors stay informed and engaged.
Additionally, Realty411 assists realty professionals with professional development, networking opportunities, and by teaching traditional brokers the world of creative real estate. All guests who attend our event will receive these additional perks:
New print issue of Realty411 Magazine (valued at $40, annual subscription) – Receive your copy HERE!
Download of REI Wealth Monthly (valued at $24, annual subscription) – We will email you link to download it at your leisure.
Breakfast by the beach (valued at $50 per person) – Enjoy an amazing view and elegant ambience.

Network with real millionaires and national active investors (priceless) – Meet the publisher who owns numerous local businesses and has been a California landlord for 25 years plus — she is not a paid employee and has turned down numerous offers to sell Realty411.

Connect with social media mavericks to skyrocket your influence! (valued at ?…. priceless) – Learn to grow your influence online so you attract more deals and more money.
The Total for These Perks is Priceless – Join Us for Two Incredible Days!
IMPORTANT: Guests must be present to receive these benefits. Guests who register, but do not attend, will not receive these valuable perks, which could spark ONE IDEA to seed their next million-dollar harvest.
---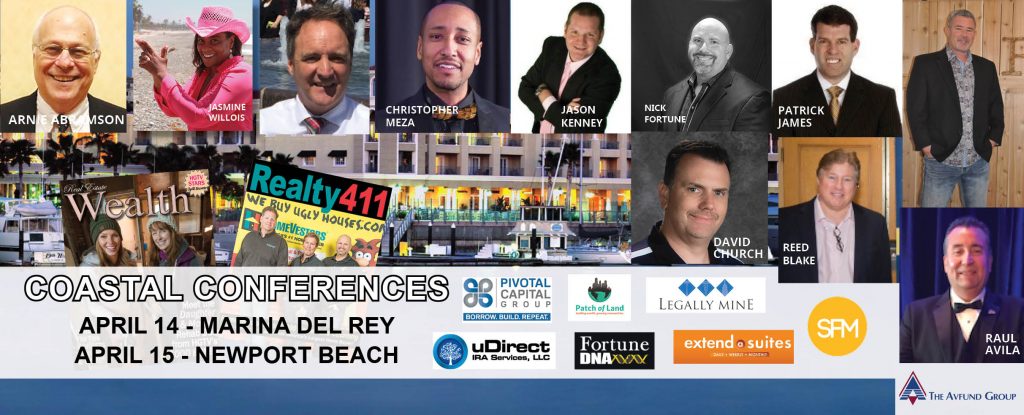 For information about these events, and or Realty411 magazine, please contact:
Kasey Barrett, 805.693.1497 | email: [email protected]
Visit our multiple websites to read more information about these events or our company: