Santa Barbara County-Based Real Estate Media and Marketing Company Sought Out for their Successful Marketing Campaigns
Solvang, Calif., August 28, 2015 –  Realty411 is once again leading the real estate investor industry by expanding their expos in terms of venue space and number of events being added to their already jam-packed 2015 calendar.
In the past two weeks, Realty411 has increased venue space for two of their upcoming expos, one in Los Angeles, Calif. and one in Manhattan, New York. The two events already have over 1,000 people registered to attend: The Los Angeles expo has 800 plus people registered; the New York expo has over 200.
"We needed more room to accommodate all the existing and new people we are reaching," says Linda Pliagas, publisher of Realty411. She adds: "It's actually really surprising that we need to expand because the reality is there are so many new industry expos surfacing. In fact, just last month I was wondering what type of an impact the increase would have on our existing business."
Realty411 has been producing free events since 2008, when the magazine began publishing in Los Angeles County. The first events were hosted at local libraries and community centers and attracted a handful of people. The events were networking opportunities for people who shared a common interest in real estate.
This year, Realty411 has hosted a total of 16 events, with 14 of those being expositions and conferences.  They anticipate reaching nearly 2,000 people in person this year, making Realty411 Expos one of the most popular conferences in the real estate investor industry.
Another indicator of Realty411's prominence as a leading media and marketing company for the REI niche is the fact that they are frequently sought out by other businesses. "In one week I was contacted by four other companies who requested assistance, advice and information about hosting and marketing their own events," Pliagas says.  "It's an honor to be recognized for our hard work."
Pliagas credits Realty411's unique multi-media marketing for the success of their expos and adds that their company has also assisted many other organizations in attracting guests to their own conferences, mixers and meetings.
Realty411 currently has one of the largest social media audiences in their niche. In addition to social media, online marketing and public relations campaigns, the company also produces email blasts, direct mailers, fax campaigns, advertorial blogs, podcasts, video promos, and other creative marketing strategies for the real estate industry.

When clients retain Realty411 for marketing, the company utilizes the same strategies for their clients as they would for the marketing one of their own events. Realty411 can also custom-design and oversee an entire event, online, print or snail mail campaign from start to finish.
Below are sample screenshots of some of Realty411's trackable marketing efforts.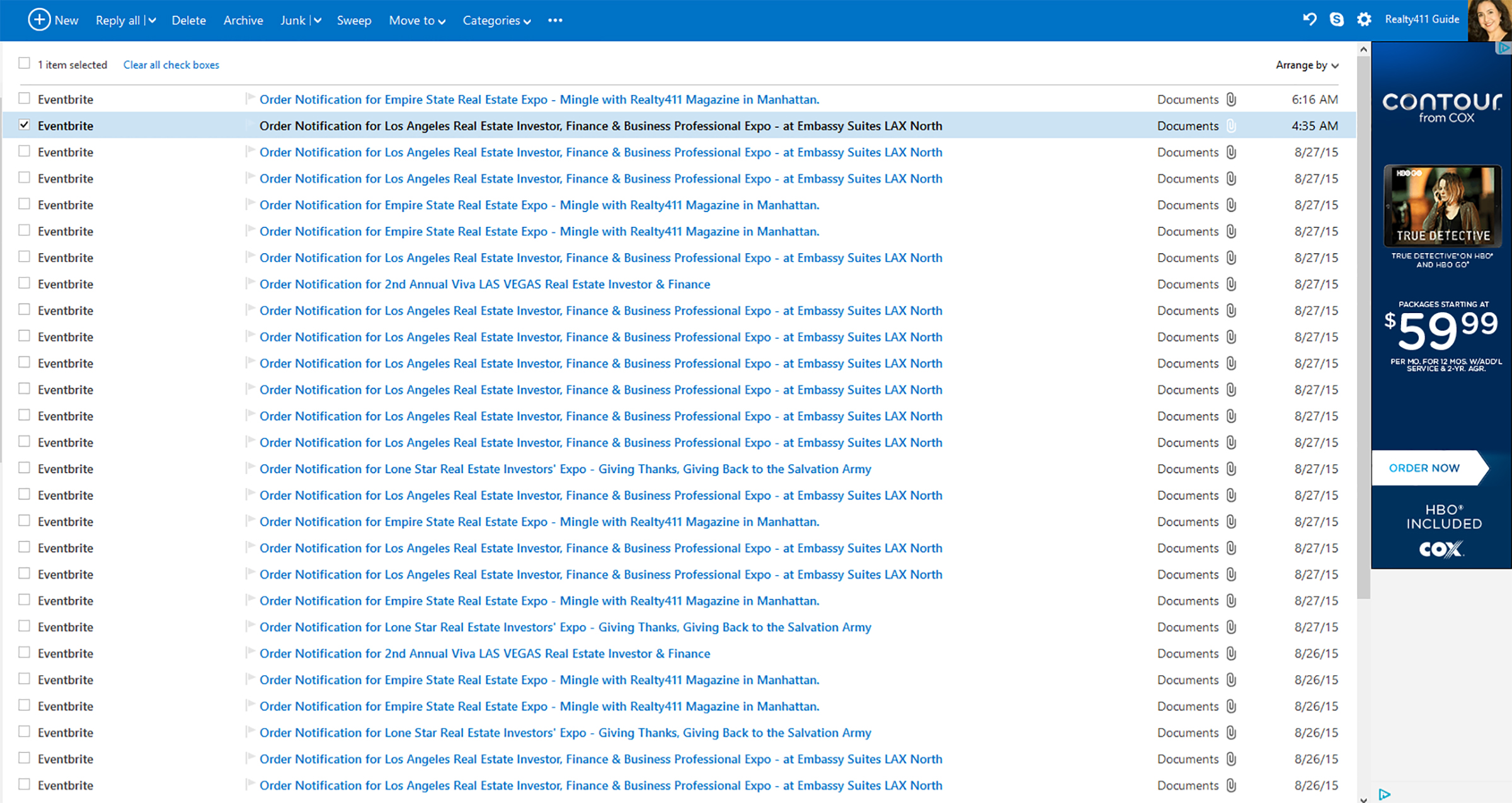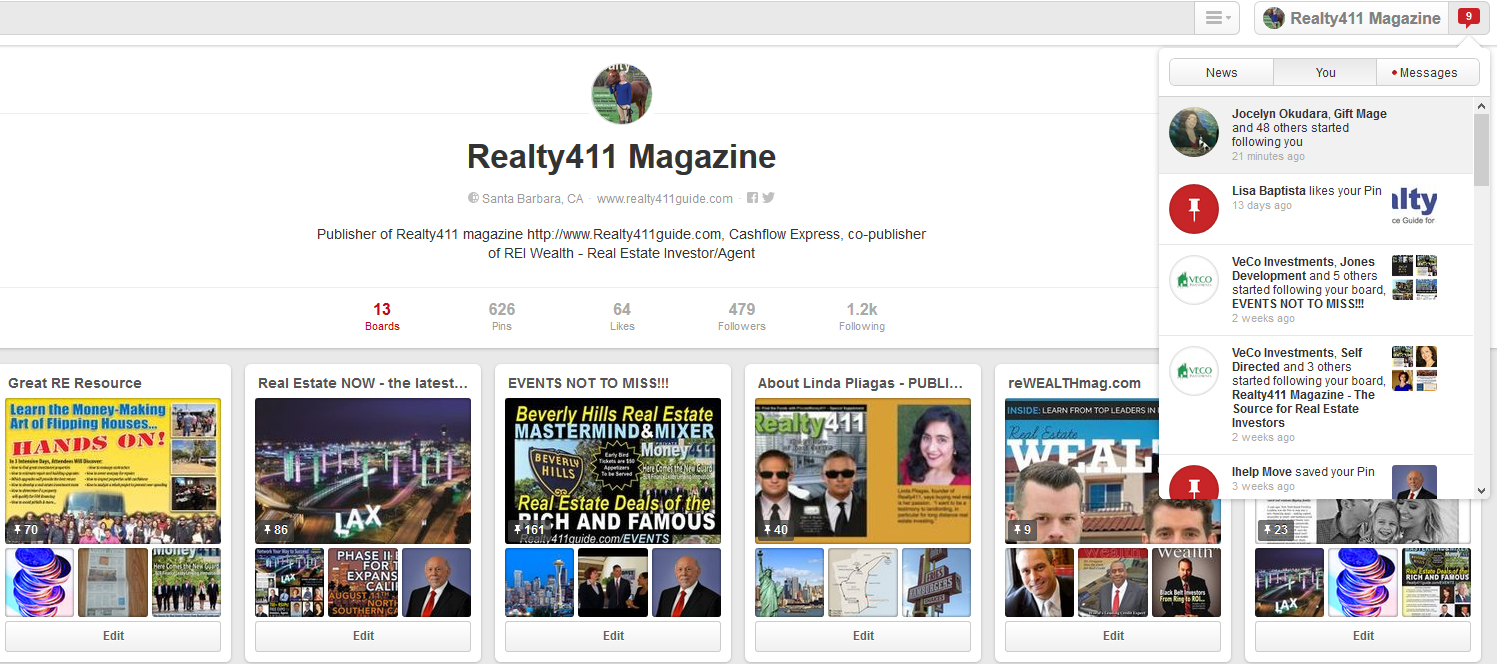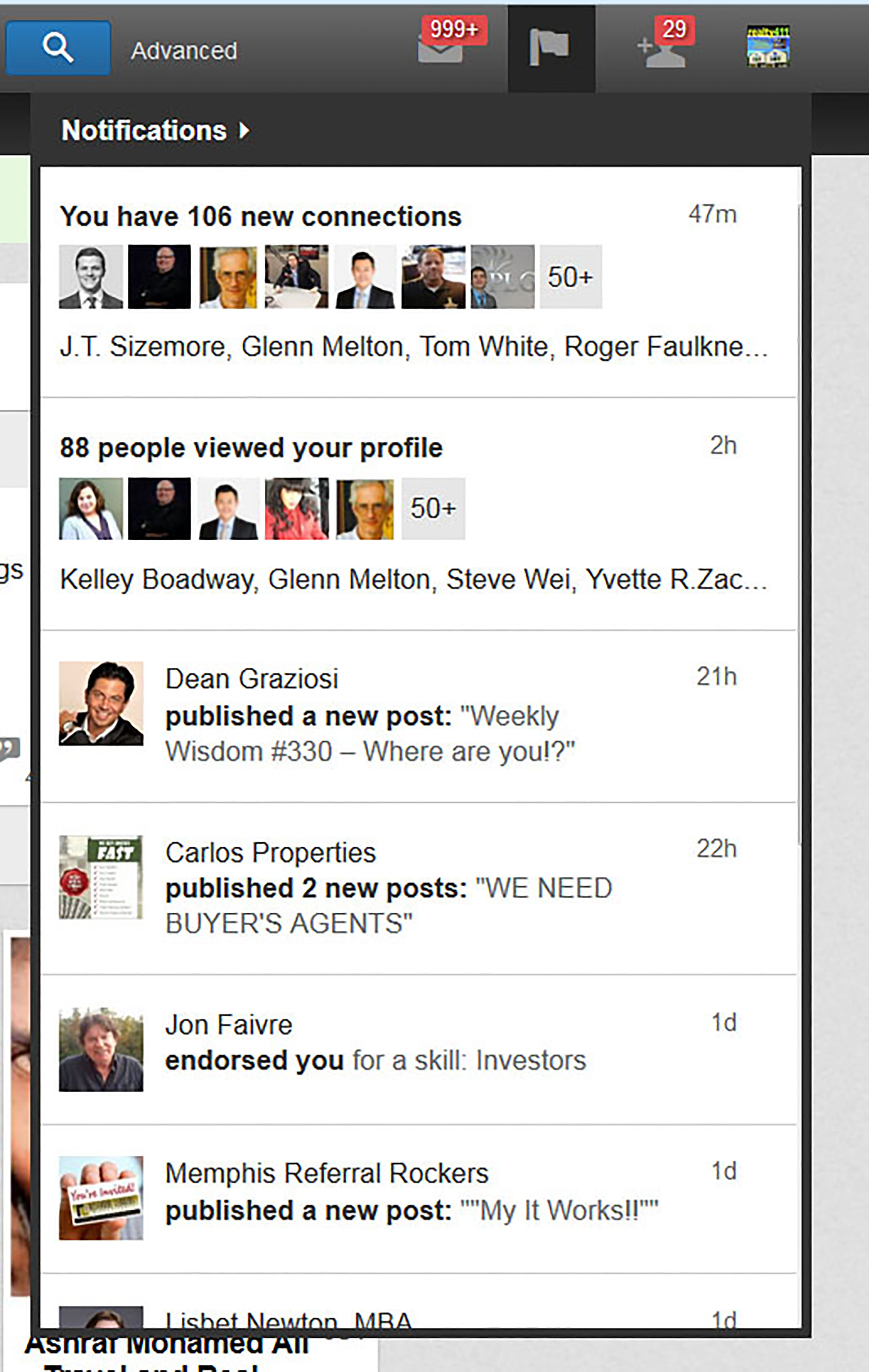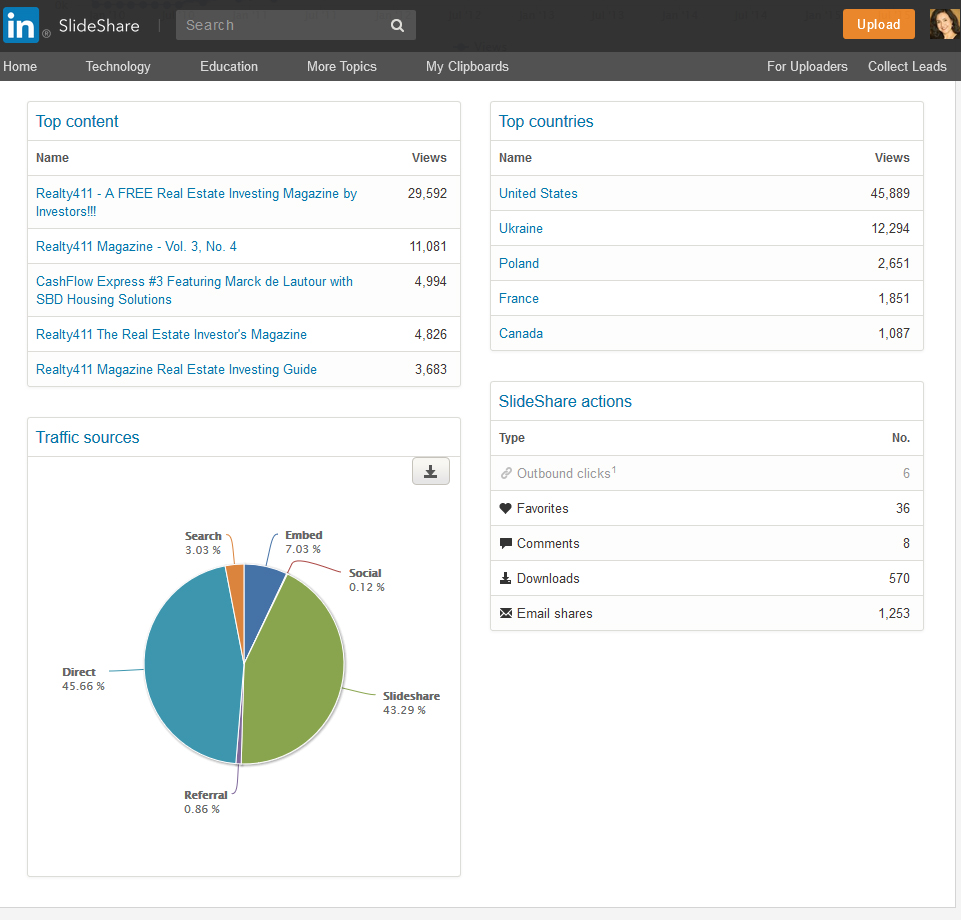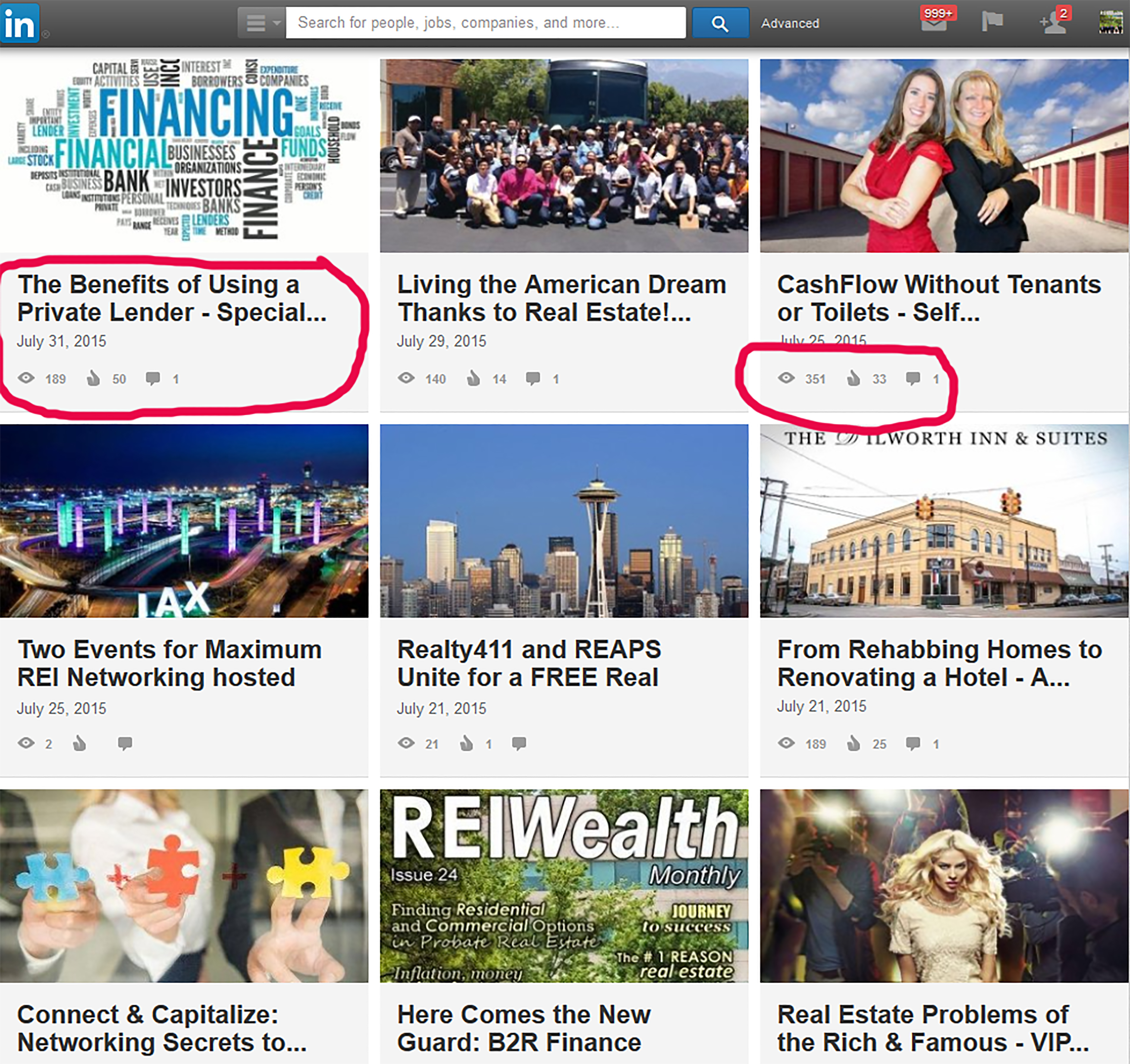 In addition to articles being posted on our own numerous real estate-related websites and blogs, we also reach fans by posting articles on different social media platforms, like LinkedIn. Our articles reach thousands of investors in a variety of ways: online, print and in person at our expos and mixers.