Exclusive Interview by Tim Houghten
The Founder of Rodeo Realty, the largest single-owner firm in the nation with 12 branch offices, 1,200 REALTORS ® , and annual sales and listings exceeding $5 billion, shares how he went from operating out of his garage to listing homes for $150 million.
What does it take to achieve elite success, at the top of the ultra-luxury real estate market, in the most exclusive community in the world?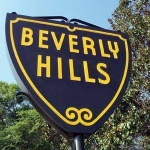 Rodeo Realty is a name not just associated with celebrity real estate, but with dominating the ultra-elite markets of Los Angeles and Beverly Hills, California. The Rodeo Realty brand has been ranked the largest single-owner firm in California, with 12 branch offices, 1,300 REALTORS ® , and annual closed sales exceeding $5 billion. What does it take to obtain, and own this level of success?
Syd Leibovitch is the president and leader of the Rodeo Realty empire, and has been championing the crème of the crop of top-end international real estate, year after year, for 30 years. No matter what you aspire to achieve in real estate, it's clear that Syd just might have a tip or two on how to get it.
In an exclusive interview, Syd Leibovitch gives us a peak behind the glass to see what it takes to get to the top of the real estate world, and stay there. Want elite success? Where do you start?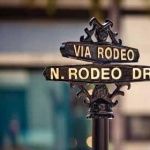 BLAZE YOUR OWN TRAIL
Rodeo Realty's founder has been breaking through barriers since he got into real estate sales during college. Starting at 23 years old Syd says, "I sold three houses in my first month. I only went into real estate as a job for winter break. I fully intended to go to law school. But when my first sale closed, and the buyer hugged me and told me how excited she was to own a home, I was hooked!"
Syd says his family, who thought becoming a doctor or lawyer was a far better career choice, were disappointed when he began pursuing real estate. Yet, by the time he was 25 years old, he was a top-selling agent in Los Angeles. In just three years he opened his own firm. Today the world's leading doctors, lawyers, and hottest celebrities come to Leibovitch's firm for help in selling and securing the globe's finest estates.
HARD WORK
During his time studying economics and banking at California State University and UCLA, Syd ran for the relay team, track and cross country; he set new school records. His take away from the experience, and how it has influenced the success of Rodeo Realty – "Learning the value of hard work."
"People can't ask for more than your best. Shame on you if you don't give it to them." – Syd Leibovitch
CONSISTENCY
Last year Rodeo Realty sold at least one unit for $70M, and listed another at $150M. Yet, the surprisingly modest founder says that the majority of the firm's transactions are in the $1M to $6M range, and that consistency is key. If you've ever run cross country you know you have to be able to keep up the pace, for the long haul, and often over unknown and challenging terrain. This could just as well describe navigating the real estate world. Yet, Syd says: "I did at least one deal a week for my first 15 to 17 years in the business."
How do you create that type of consistency in results? He says, "I found something I like doing, and I do it a lot," explaining that "if you do your best to take care of everyone you meet, the results will take care of themselves."
DO YOUR BEST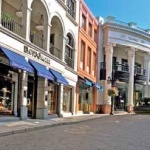 Although he is a very hands-on business owner and accessible to his staff, today Syd has certainly handed on the baton to Rodeo Realty's army of luxury real estate agents, and expert management team. Syd is very clear that he does not compete with his REALTORS ® for sales and credits them for the incredible sales figures posted. Asked how he manages to stay organized, and maintains efficient operations at such scale, Syd simply credits his "good people," whom he says have become "friends," more than employees.
Rodeo Realty surprisingly invites even new agents to come and train with the organization. So why work with Rodeo Realty, besides the prestige of joining one of the world's most respected and envied real estate companies?
Syd's Theory – "You've got to be the best, you've got to give the best."
At Rodeo Realty this isn't just evidenced by selling the best real estate on the planet, it is "being the best in ALL areas."
THAT MEANS:
• Best Luxury Real Estate Website – ranked by Who's Who in Luxury Real Estate
• Best Marketing – with an in-house print shop with 30 team members
• Best Internet Marketing – with an in-house team of 17 graphic artists
• Best International Marketing – reaching 200M+ buyers, in 190 countries, monthly
• Best Technology – with Cirrus Super Search for deep data, on the go
• Best Personal Service – local expertise, global presence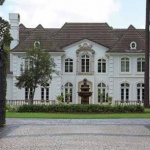 Syd says quite frankly and firmly that "real estate agents that want to serve their clients the best find that ability at Rodeo Realty," and that "if you're not on the Rodeo Realty team that's because you've got other priorities, and are putting something else first, rather than serving your clients in the best possible way."
It's hard to argue with that.
OPEN THE DOORS TO YOUR SUCCESS IN REAL ESTATE…
To reach your full potential in real estate; blaze your own trail, work hard, be consistent, give your best, leverage good people and the best tools.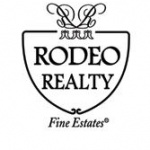 Want to see what a great real estate website looks like and view some of the most exclusive real estate eye candy in the world? Check out Syd's site at RodeoRE.com, and download the free Rodeo mobile app.