Check out our new audio content!
Welcome! You are invited to join a webinar: Use it or Lose it: The Countdown for Year-End Tax Planning Begins…. After registering, you will receive a confirmation email about joining the webinar.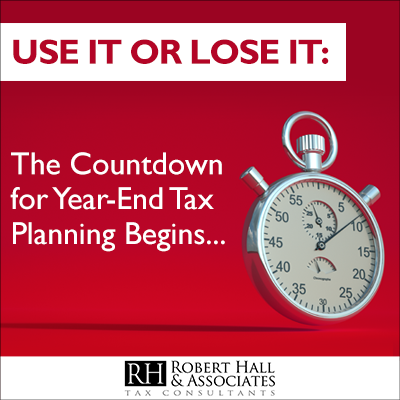 Where did the year go? With 2021 coming to an end, are you prepared from a tax strategy standpoint? It's no secret that saving taxes accelerates wealth and compresses your time frame towards financial independence. But what are the best strategies to accomplish this? And when should it be implemented? Tax consultant and Real Estate industry specialist, Tony Watson of Robert Hall & Associates will share the best tax-saving strategies that investors should know. Some of the topics he'll discuss are:
Why is it important to know my tax situation by the end of the year?
What is a W4 review?
Top 5 tax write-offs
Deductibility of mortgage interest: how much does it really save?
Do I have to make estimated tax payments?
401K/IRA vs. self-directed IRA/Solo 401k
Understanding President Biden's wish-list of tax changes
Register now!
To learn more about Robert Hall & Associates, visit: www.roberthalltaxes.com
Dec 2, 2021 01:00 PM in Pacific Time (US and Canada)