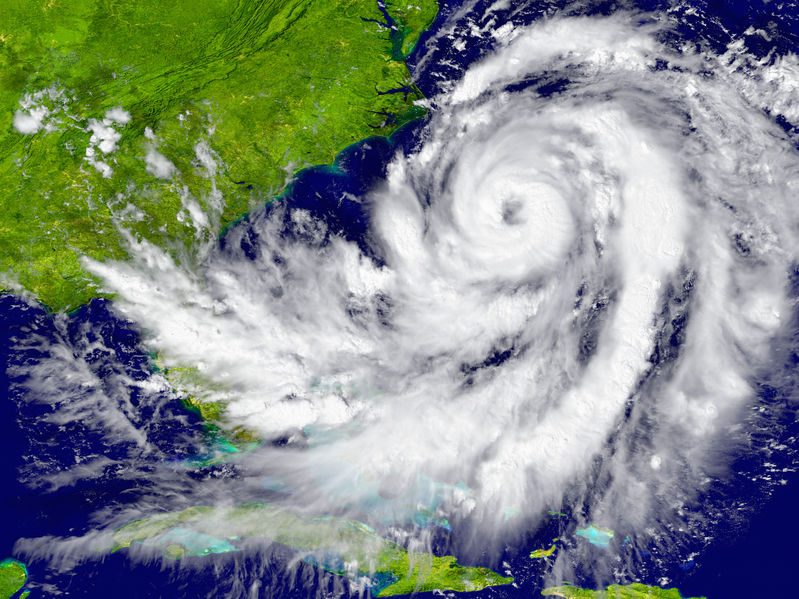 Mother Nature Has Not Been Kind to the Nation this Year, Yet Real Estate Investors Find Ways to Assist.
By Stephanie Mojica, Staff Reporter

This year has been a record hurricane season, with multiple historically strong storms destroying neighborhoods and even entire communities in Florida, Puerto Rico, and Texas. Now, Southern California is gripping with widespread damage and disaster where multiple wildfires have scorched an estimated 90,000 acres near major cities in Los Angeles, Ventura and Santa Barbara counties.
As of late October, some Houston residents were still unable to return to their homes after Hurricane Harvey struck the area more than two months before, according to articles published in the Houston Chronicle and Marketplace.
Some major corporations that had pledged millions of dollars to charities' hurricane relief efforts had not followed through as of late October, according to the Houston Chronicle.
Nearly two months after Hurricane Maria, about 70% of Puerto Rico (a U.S. territory, which makes Puerto Ricans U.S. citizens) was still without power and reliable drinking water, according to CNN. As a result, tens of thousands of Puerto Ricans were moving to Florida.
However, South Florida has plenty of issues of its own after September's Hurricane Irma rendered some hotels and private residences uninhabitable, according to The Sun-Sentinel. As of late October, that situation had not changed.
While all the news of expensive and slow recovery efforts can be a bit depressing, there are things real estate investors can do to help while making money, according to Kaaren Hall, founder and president of uDirect IRA Services, LLC in Irvine, Calif.
"Just like when we had Hurricane Katrina, we have a crisis where there's so much need," Hall said.
However, there is also a great need for all people to save for retirement, she added. There is a nearly $1 trillion deficit between what Americans have and what they need to retire, according to Hall.
---
---
Also, an estimated 45 percent of adult Americans do not have any retirement accounts at all, according to Forbes.
Hall's company deals with self-directed IRAs, which she said can be used to simultaneously meet the needs to save for retirement and rebuilding America.
"It turns into a win-win situation, where people can take the money they have in their retirement accounts that is presently in the stock market and move them into a self-directed IRA to finance the rebuilding of these areas," Hall said.
She noted that the stock market is currently at an all-time high, but questions how long that will last. However, she emphasized that people should not self-direct an IRA before doing all their homework.
"Self-directing isn't for a novice, really," Hall said. "You want to make sure that you understand what you're doing and do your due diligence, but there will be a lot of opportunity due to the hurricanes, as well as the recent fires in Northern and Southern California."
An estimated 8,400 homes and other buildings were destroyed during early October's wildfires in the Santa Rosa, Calif. "Wine Country" area, according to The Los Angeles Times. There's an estimated $27 trillion in U.S. retirement accounts, according to Hall. That figure includes everything from 401(k)s and all types of IRAs to defined benefit plans.
"If you have an IRA or a previous employer plan, you can roll that over into a self-directed IRA and invest in these opportunities," Hall said.
Self-directed IRA companies are not permitted by law to suggest particular geographic areas of investment. Thus, doing plenty of research to choose an area is especially important.
"If you're looking to build your retirement and you're looking to help your fellow Americans who have lost their homes, then everybody wins regardless of where you choose to invest," Hall said.
Jeremy Rubin, aka "The Friendly Flipper," is a real estate investor from Santa Maria, Calif. Regarding the recent hurricanes and wildfires, Rubin said there's a definite need for people with the means to do so to get involved in the recovery process.
"I feel terrible for all the families that have been displaced," he said. However, investing in real estate in the affected areas can help speed up the recovery process, according to Rubin.
"There's going to be a lot of homes that weren't insured or under-insured, unfortunately," Rubin said. "In all of those cases, if people let those homes go, the banks are probably going to end up flooded with inventory."
People in such situations could likely stop paying their mortgages, leading to foreclosures, according to Rubin. This presents potential opportunities for investors.
There are also possibilities for investors to stop people from going into foreclosure after the recent natural disasters, Rubin added. However, the possibilities for a real estate investor would depend on the extent of the damage to the house—especially its structure. Some houses simply cannot be rehabbed after a hurricane or fire.
"Where we can really come in to help is before the homeowners decide to just let it go because unfortunately that might be the best hand that they can make with the cards they have right now, but if we can get in there and they can possibly get something for it they can make the best of a bad situation," Rubin said.
Rubin said investors could simply take a look at the homes in the affected areas, and try to locate the homeowner to discuss options.
"The goal shouldn't be to go out there and buy every single house to solve problems," Rubin said. "Of course, you're going to buy some. But the process of filtering is where we can really help, by shining light on options that they hadn't considered."
---
ARTICLE RESOURCES:
For information about Self-directed IRAs, please visit: uDirectIRA.com
Be sure to also get connected with Jeremy Rubin's Friendly Flipper Community on Facebook – CLICK HERE
---

Stay connected with Realty411 and our latest news, insights, and events, be sure to register for our complimentary VIP Network. By becoming a member of our VIP Network, you will be included among tens of thousands of the most active and savvy investors in the nation.
Our VIP members will also receive links to downloadable reports, exclusive interviews, access to podcasts, live streams of our events and teleconference calls, plus so much more. Just CLICK HERE to begin your journey to financial freedom with real estate.