Check out our new audio content!
By Bruce Kellogg
Paul Finck, A "Change Agent"
One definition of an "agent" is something or someone that causes change. An example is a catalyst in a chemical reaction. In this instance, the cause of change, is Paul Finck, The Maverick Millionaire®, a serial entrepreneur, real estate investor, international trainer, best-selling author, publisher, coach, mentor, joint-venture partner, and more. His mission, as he sees it, is "to change lives", millions of lives. So, you've got to meet Paul!!!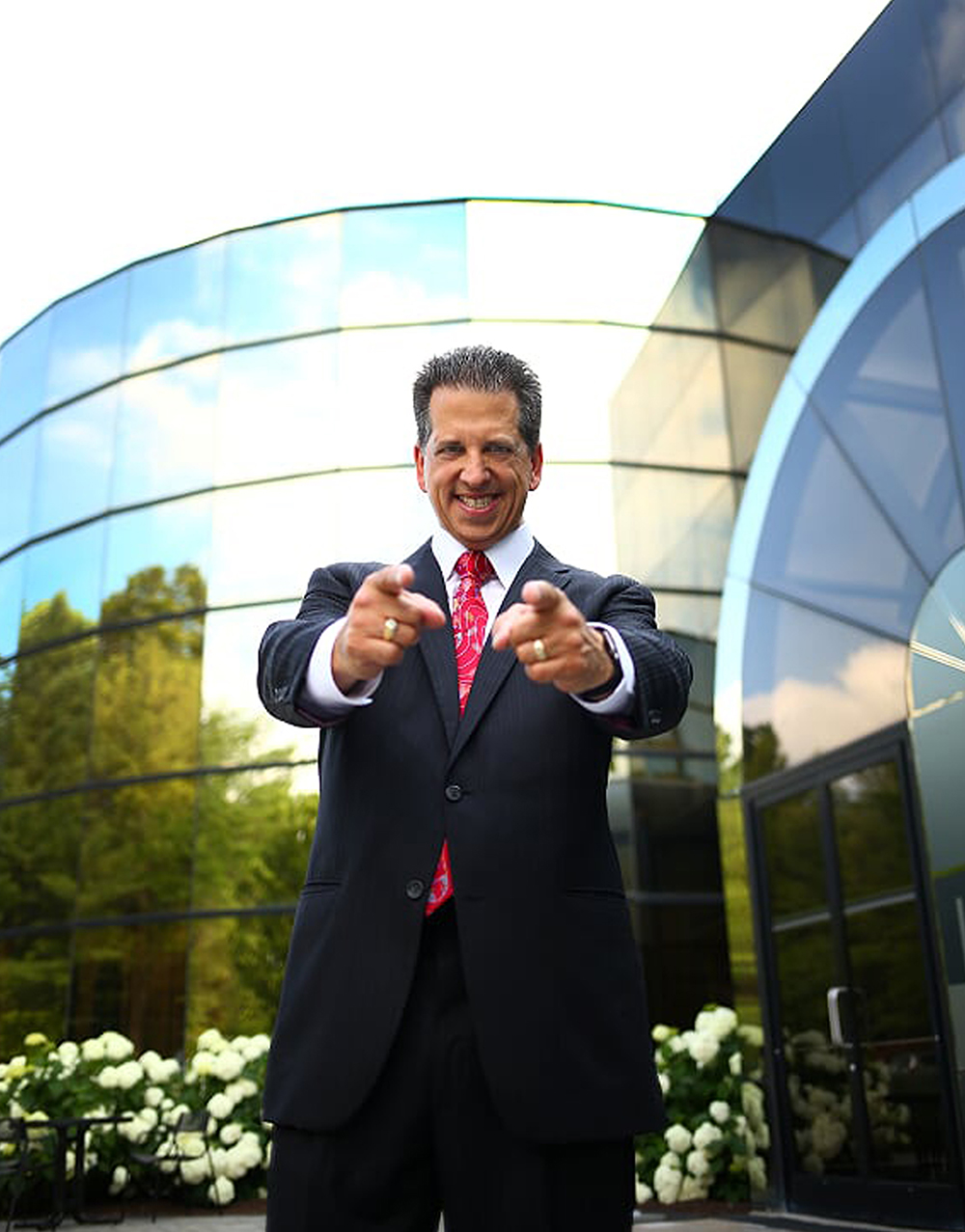 Paul's Background
Paul graduated from Gettysburg College in 1986 with a BS degree in Psychology with a business concentration. He started dating his wife over 33 years ago, and they have 6 children, consisting of THREE SETS OF TWINS! The first set was adopted; the second set was in vitro, and the third set, identical twins, were conceived naturally. Currently, four of the children are in college, one is starting her PHD program, and one finished her masters degree and is starting in her first high-school teaching position.
Growth Path
Paul has been a serial entrepreneur for 33 years in multiple industries. He started in straight commission sales of medical equipment at age 21. When the company closed down thirteen months later, in just two weeks he and a 20 year-old partner established their own company and recruited seven of the top sales people from the old firm. Paul was off and running. He went on to run several medical and dental distribution, sales, and consulting companies over the next sixteen years.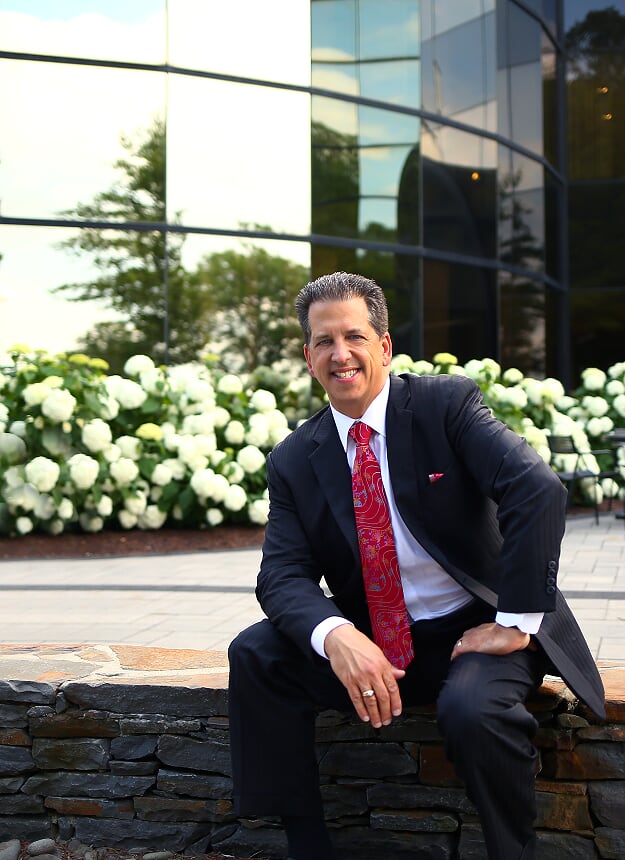 Then, seeing huge advantages available to himself, Paul shifted from the medical/dental supply industry and went into real estate investing. Over the next couple years, he earned his real estate license and became a mortgage broker to support the needs of his fellow investors. He also began doing joint ventures and strategic partnerships. Altogether, he has done over $20 million in personal transactions, and is still active in real estate to this day. Paul says he has gone through the ups and downs of the market and admits to losing some in the downturns, saying "I have even been down more than once". He has always bounced back. Paul has learned "I must fail to succeed". Ultimately, he does succeed in his endeavors with a core philosophy: "There is a solution to every challenge – always!"
That's when things really kicked in for Paul. As he was perfecting his real estate investing, he met a speaker who inspired him to strive for his purpose and stretch to his fullest potential. He started business/personal development/real estate coaching and created a speaker-support business representing some of the top real estate "gurus" in North America. He coordinated the sales process and trained the sales teams for dozens in the industry.
Teaching, Coaching, Mentoring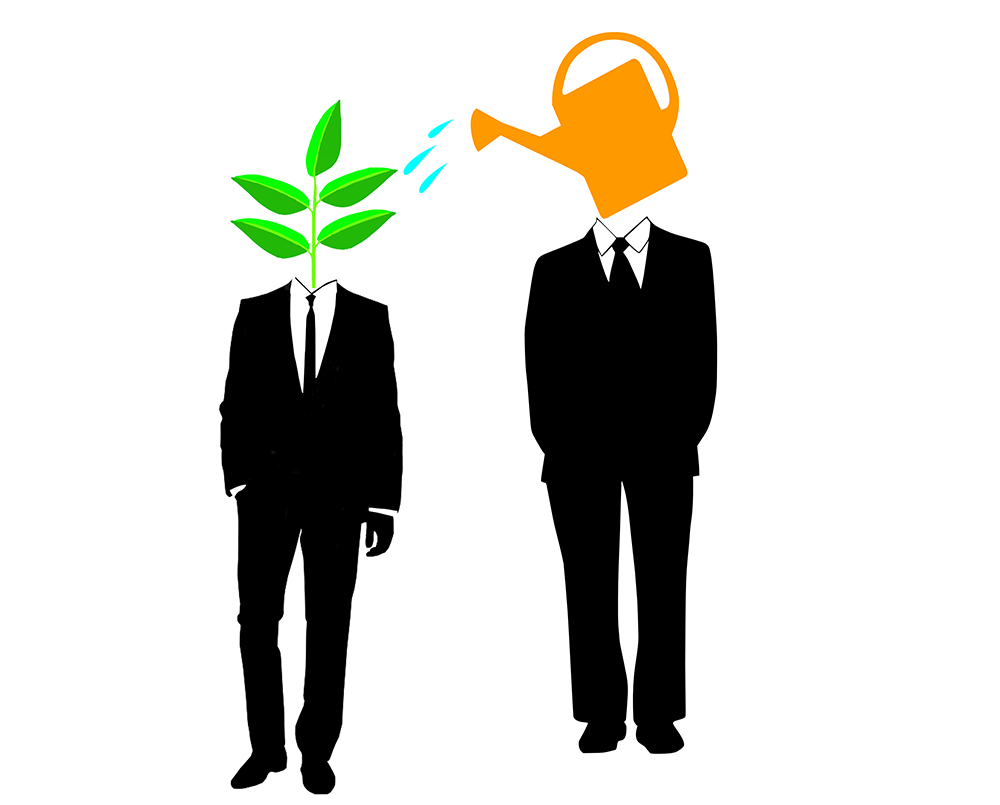 As part of his preparation for his new career path, Paul added to his Psychology degree with certifications in hypnosis and Neuro-Linguistic Programming (NLP). He became known as "The Maverick" because of his nonconformist, unorthodox approach to life and business. He believes people can create their own destiny and empowers individuals to be strong in their convictions even in the face of opposition. He is not concerned with confronting the tough issues, and as your coach knows he will often be the one who tells you things no one else would ever tell you. He teaches the "Maverick" behavior and mindset to guide his students to what they really want which is outlined in The Maverick Manifesto. (Go to www.themaverickmanifesto.com to get your copy).
Paul works with individuals with a strong desire to "step up their game", as he says. We're talking MULTIPLES here. 2X, 3X, 4X increase in income in the next 12 months! Wow! His training involves creating that powerhouse belief in yourself, belief in your FULL POTENTIAL, and belief that your goals are possible, THEN, creating the step-by-step plan to get there. Paul stresses, "without the strong belief, the plan will fall short. They need to step into the power to step into a WHOLE NEW UNIVERSE." He believes, and teaches, that everyone is 100% responsible for their actions and for their life. "Actions create specific results" he says. He even teaches techniques in his bootcamps "to control your internal chit-chat so that you can take action easier than ever before" Oh, wouldn't that be nice!!! As noted, Paul is a "change agent"!
"Play as if the world is watching ~ Even when they are not."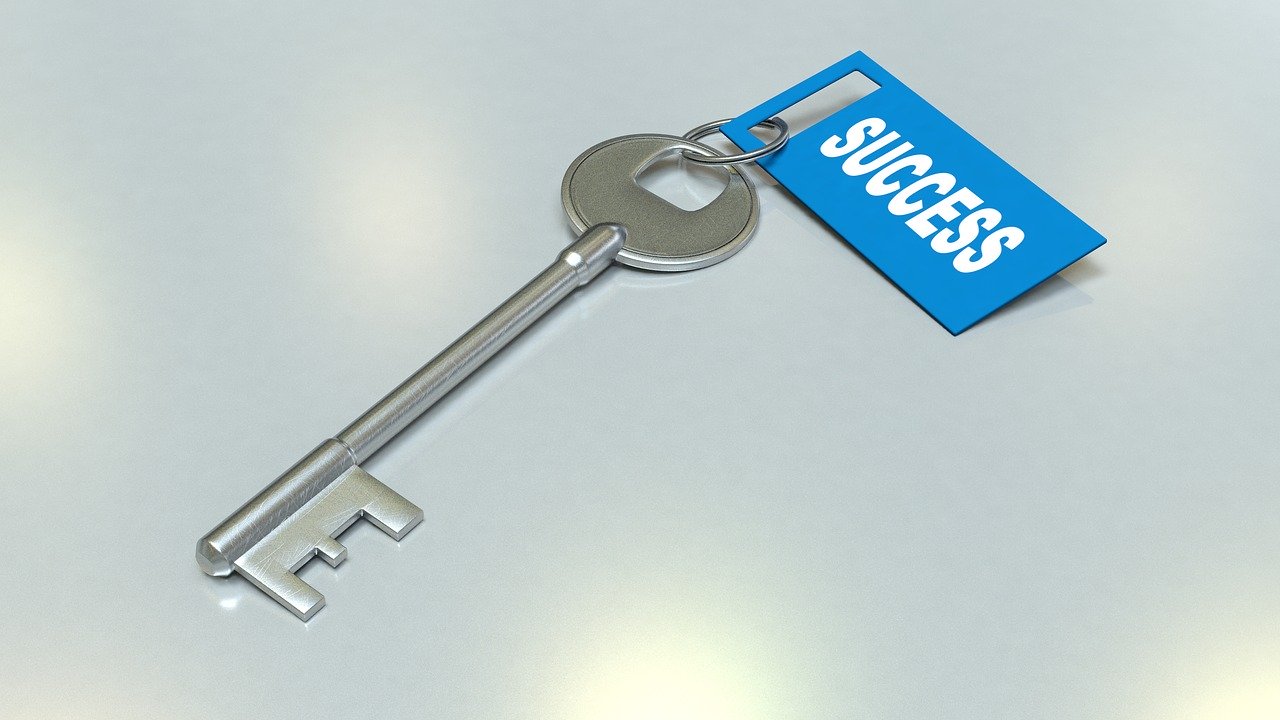 Paul outlined five key components to ultimate success:
1) "DO it Different" (everything different) ~DAILY~ to create increased awareness of the abundant opportunities all around you;
2) Commit 100% to your dreams;
3) Engage 100% in the here and now;
4) Focus 100% on the target at hand;
5) Be 100% responsible for the results you are getting. "I accept 100% responsibility … For 100% of my life!"
Paul has run over 250 "bootcamps" in his career. At his flagship event, "Maverick 3-Day Bootcamp", which is offered several times a year around the country, Paul lays out the step-by-step plan to applying these components into your day to day life along with unconventional Maverick techniques for business, finance, sales, marketing, communication, and interpersonal relationships.
It is obvious Paul believes in what he teaches. Matter of fact, he stresses "I teach only what I've done myself. What I teach or speak is who I am at a cellular level." He's referring to his congruent authenticity and integrity that is transparent in all he does. As he is known to say, "This is only the beginning. We have only just begun!"
Maverick Millionaire Organization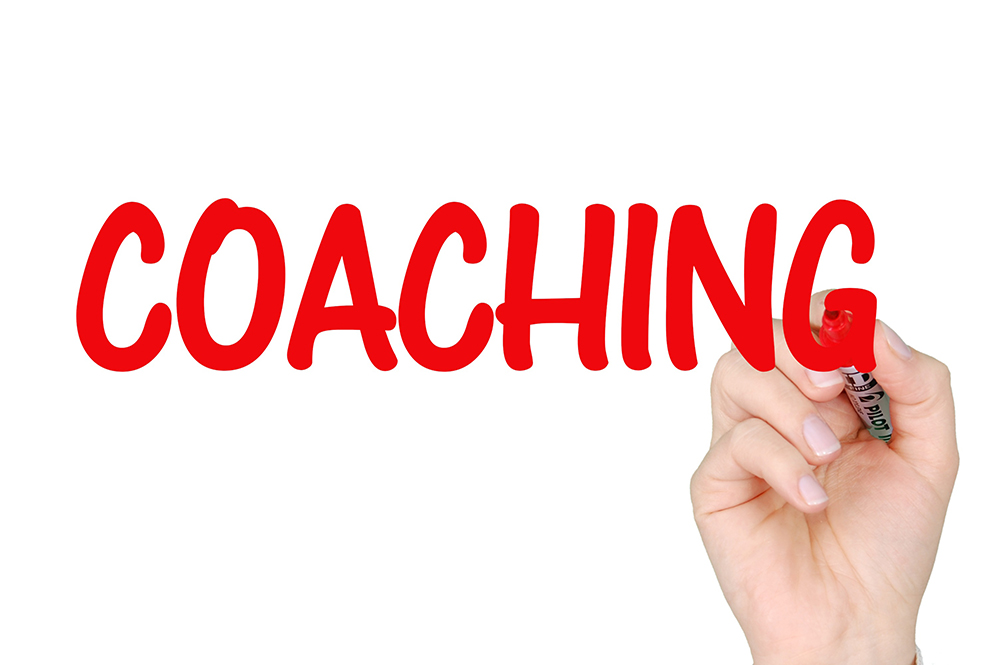 Although he works out of his home (part of a life he designed on purpose), Paul Finck has a substantial organization. These include the following:
Coaching Manager
A Team of Coaches
Social Media Manager
JV (Joint Venture) Manager
Full-Time "Point Person" (Executive Secretary)
Subcontractors
Going Forward
With their children out of the house, Paul says he and his wife "can just up and go now." So, in September for example, they are going for 18 days to Santa Barbara, Las Vegas and San Diego, where Paul "has 4 or 5 gigs scheduled with play time mixed in," he says.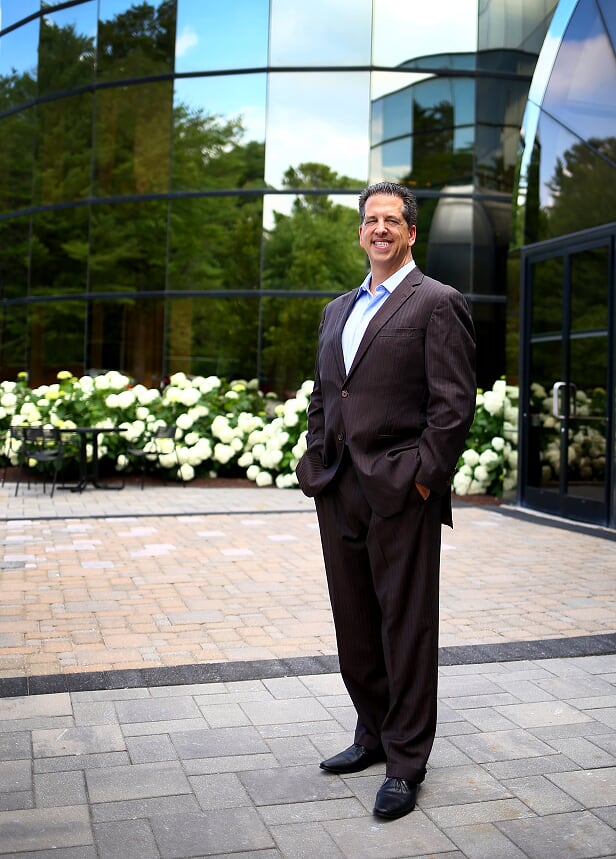 His ambition for the future is "to continue helping people to reach their full potential", as the "change agent" he is. HIS GOAL IS to help "A MILLION Create A MILLION"!
To Learn More
Paul's offerings are too numerous to list here and describe properly. Your author printed over 40 pages from the internet. You are encouraged to search: 1) "Paul Finck", and 2) "The Maverick Millionaire" or just go to www.themaverickmanifesto.com to get started on your journey with him.
Paul's final question to you is: "Maverick Millionaire – Do you want to be one?"
---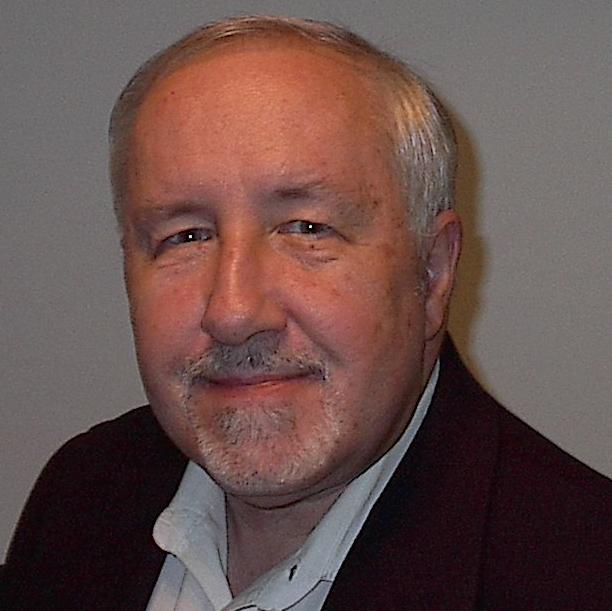 Bruce Kellogg
Bruce Kellogg has been a Realtor® and investor for 38 years. He has transacted about 800 properties in 12 California counties. These include 1-4 units, 5+ apartments, offices, mixed-use buildings, land, lots, mobile homes, cabins, and churches.
Mr. Kellogg is a contributor and copy editor for two national real estate wealth-building magazines: Realty411, and REI Wealth Monthly. He is a recipient of an Albert Nelson Marquis Lifetime Achievement Award, listed in Who's Who in America – 2019.
He is available for consulting with syndication, turnkey, joint-venture, and other property purchasers and note investors nationally, and other consulting assignments. Reach him at [email protected], or (408) 489-0131.